New responsive screen layout coming soon!

Louisiana, Texas & Pacific Railroad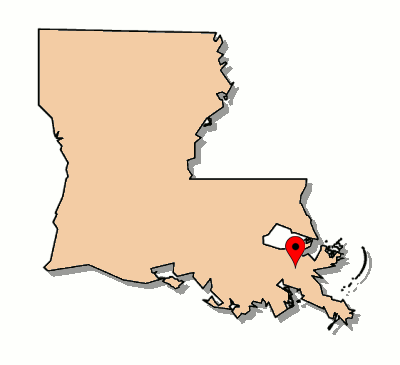 The Louisiana, Texas & Pacific Railroad is the 7.5" gauge outdoor riding railway of Gordon Payne and family. Located in southeast Louisiana, the Paynes' backyard pike features 850 feet of mainline, nine operating turnouts, under-roof car storage, a 400-foot trestle, return loops on either end of the run, and plans for a signal system to control operation on the long single track main. Current LT&P rolling stock, all scratch-built on site, pays tribute to favorite New Orleans area fallen flags Southern Railway and the Southern Pacific Lines. If you share an interest in scale riding trains, contact the webmaster of HawkinsRails and he'll put you in touch with Gordon.

LT&P system map / 2013

Spillway Steamer / Feb 2016 / Payne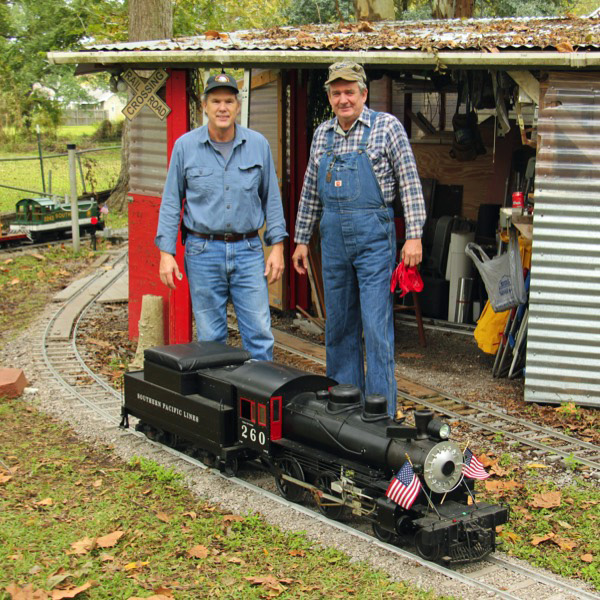 Hawkins Junction La / Feb 2012 / RWH
All photography and writing in these pages is by
Gordon Payne
unless otherwise noted
Collections
Features
Lagniappe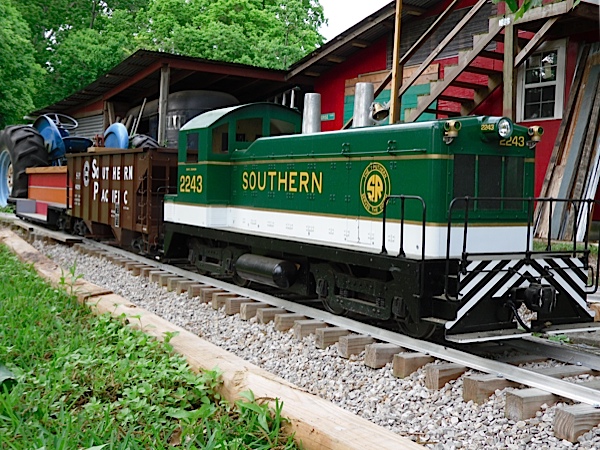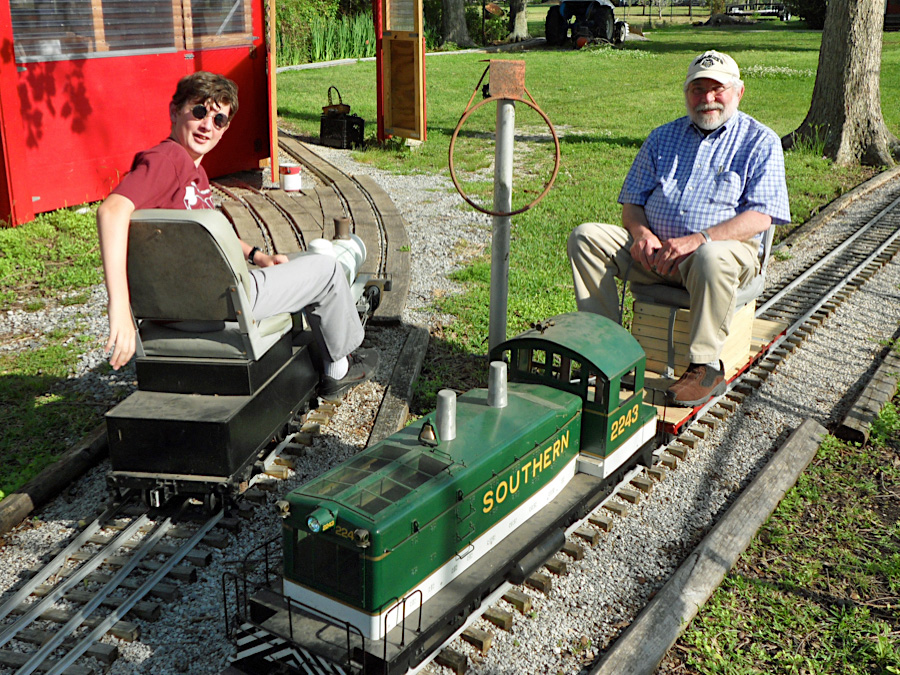 Feb 2012 / RWH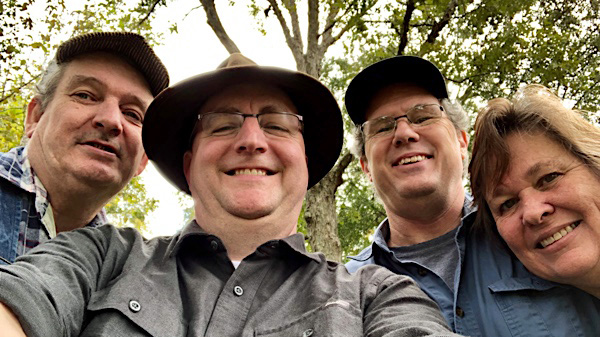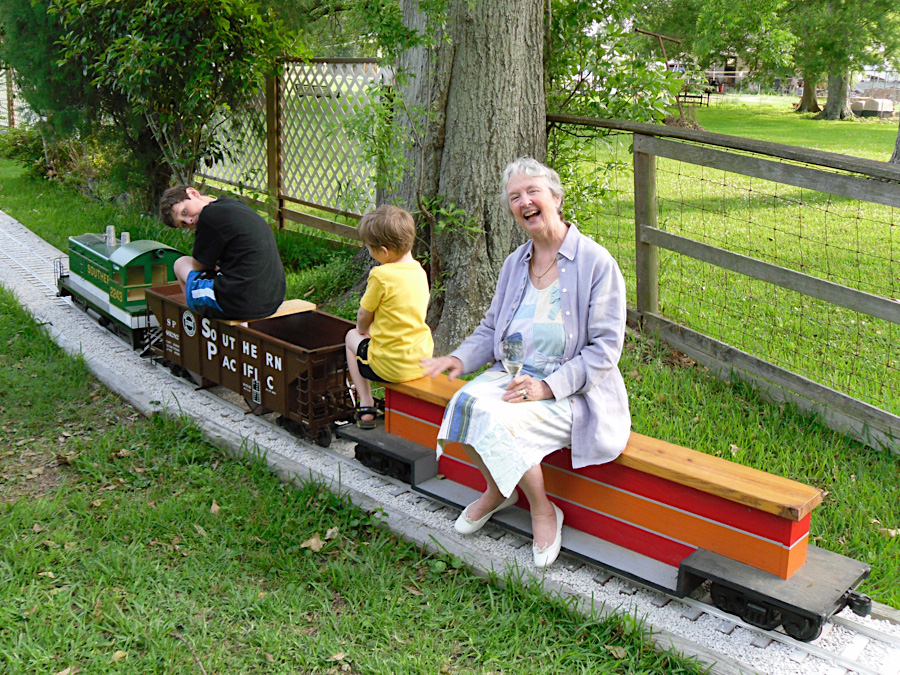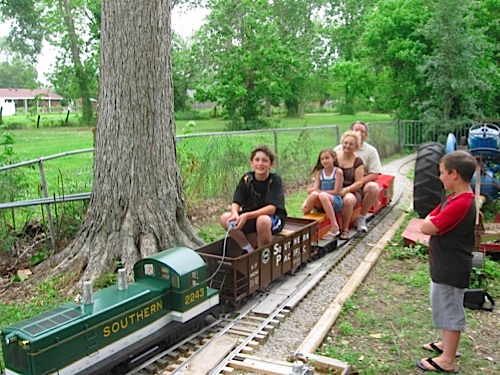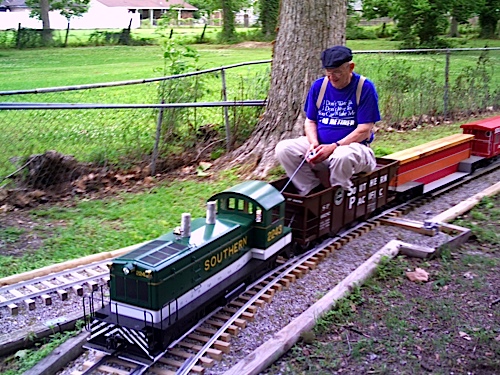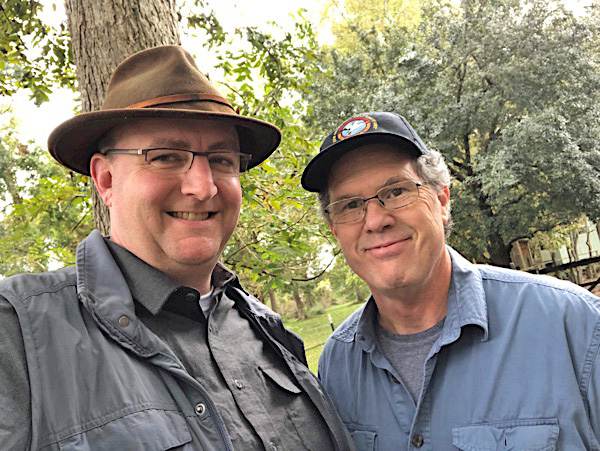 Feb 2012 / RWH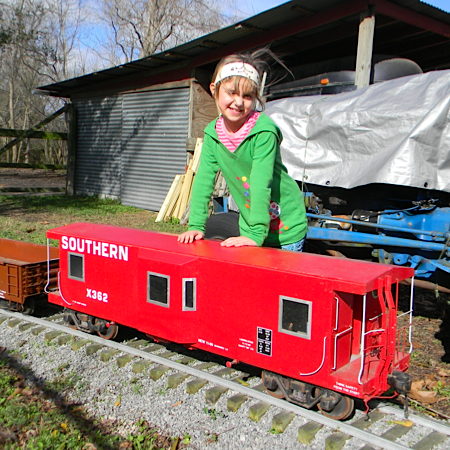 Feb 2012 / RWH
Feb 2012 / RWH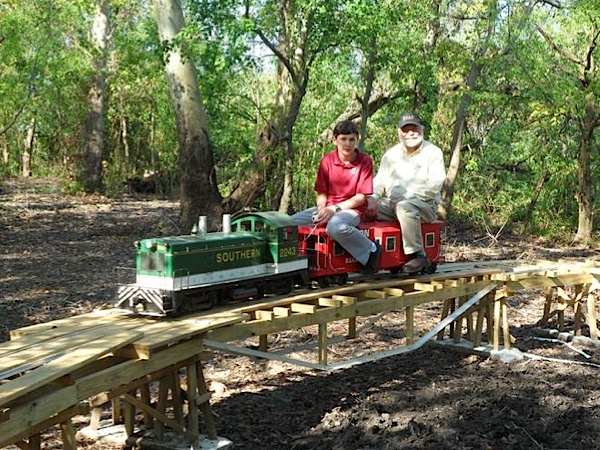 Feb 2012 / RWH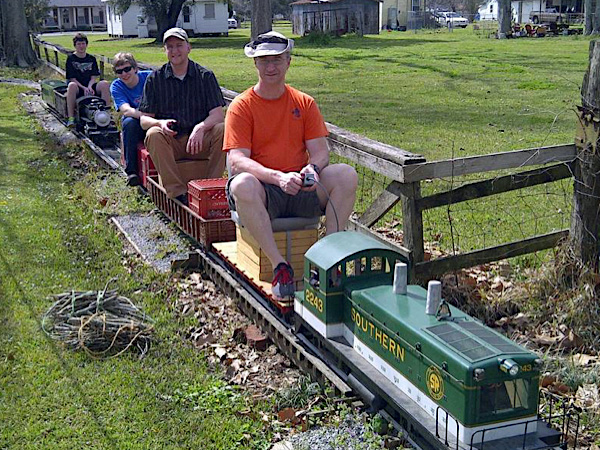 Sep 2012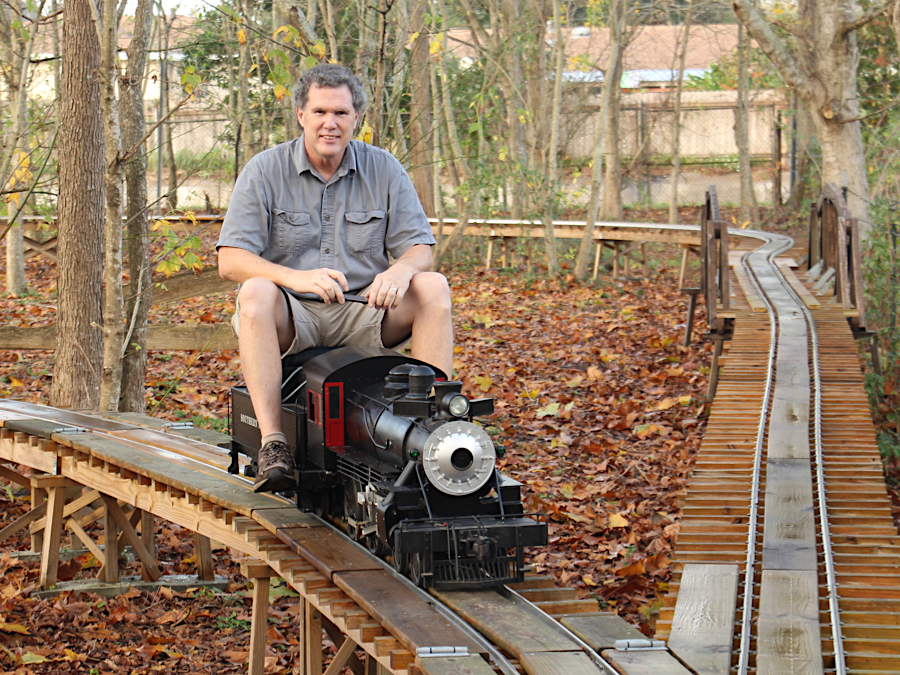 Apr 2013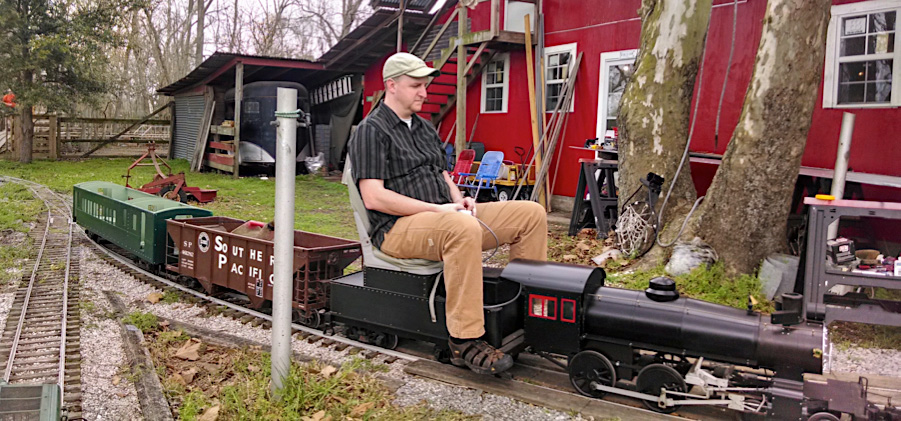 Apr 2013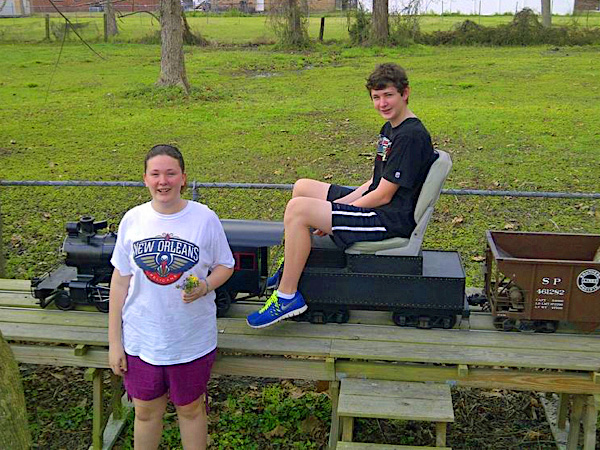 Apr 2013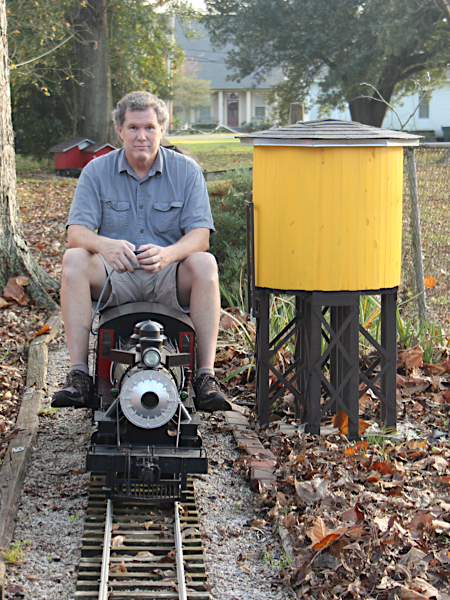 Apr 2013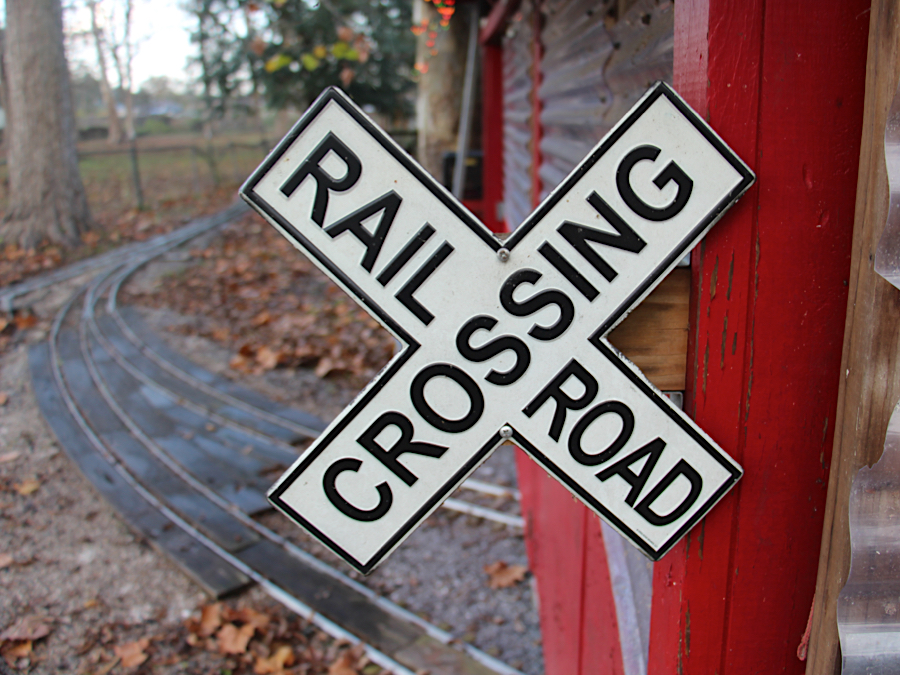 Jan 2014 / James Payne
Links / Sources

This page was updated on 2016-04-21