New responsive screen layout coming soon!
Mississippi Central Railroad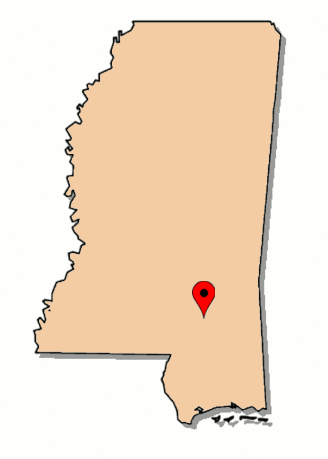 The Mississippi Central Railroad was an east-west shortline route between Hattiesburg and Natchez, Mississippi. The line was owned by a lumber company in Pennsylvania, but eventually became a part of the Illinios Central Gulf during its formation merger. Prior to the transition era, the little road was known for its large stable of Mikados and converted Pacifics. When the MSC dieselized, they purchased ten SW9 switchers from EMD and later a rare GP28. In both steam and diesel eras, the MSC shops were in Hattiesburg. The Central was the chief operator of the famed "Natchez Route" -- a through-frieght route from Shreveport, Louisiana, to Mobile, Alabama, that utilized the MSC in the middle segment. A portion of the Central's line is still in service today from Furgurson to Natchez, Mississippi, owned and operated by the Canadian National.
See our complete
Mississippi Central shortline collection
Steam Motive Power
Hattiesburg, Ms / Oct 1944 / collection
Mississippi Central #98
builder:

ALCO Schenectedy

arrangement:

4-4-0 American

built:

Jan 1909, Alco #45921

fuel:

coal/water

notes:

to Comite Southern, 1946
to Louisiana Eastern #98
to Strasburg #98
to Wilmington & Western #98
Hattiesburg, Ms / Jul 1940 / collection
Mississippi Central #100
builder:

Baldwin Locomotive Works

arrangement:

4-4-0 American

built:

Aug 1905, Baldwin #26510

fuel:

coal/water

notes:

scrapped at Hattiesburg MS, 1942
Builder's photo / collection
Mississippi Central #102
builder:

Baldwin Locomotive Works

arrangement:

4-4-0 American

built:

Jan 1906, Baldwin #27222

fuel:

coal/water

notes:

retired 1941
scrapped at Hattiesburg MS, 1943
Hattiesburg, Ms / Aug 1942 / collection
Mississippi Central #115
builder:

Baldwin Locomotive Works

arrangement:

4-6-0 Ten Wheeler

built:

Jun 1907, Baldwin #31037

fuel:

coal/water

notes:

scrapped at Birmingham Al, 1948
Hattiesburg, Ms / May 1953 / collection
Mississippi Central #120
builder:

ALCO Brooks

arrangement:

2-8-2 Mikado

built:

Jul 1921, Alco #63072

fuel:

coal/water

notes:

to Louisiana Eastern #14, 1953
scrapped 1963
Builder's photo / collection
unknown / collection
Mississippi Central #121
builder:

ALCO Brooks

arrangement:

2-8-2 Mikado

built:

Jul 1921, Alco #63073

fuel:

coal/water

notes:

scrapped at Memphis TN, 1953
Hattiesburg, Ms / May 1948 / collection
Mississippi Central #130
builder:

ALCO Brooks

arrangement:

2-8-2 Mikado

built:

Dec 1923, Alco #65351

fuel:

coal/water

notes:

scrapped at Memphis TN, 1953
Builder's photo / collection
Brookhaven, Ms / Jul 1948 / collection
Mississippi Central #140
builder:

ALCO Schenectedy

arrangement:

2-8-2 Mikado

built:

Sep 1923, Alco #64915

fuel:

coal/water

notes:

to Louisiana Eastern #16, 1954
to Feliciana Eastern #16, 1956
scrapped at Bluff Creek LA, 1961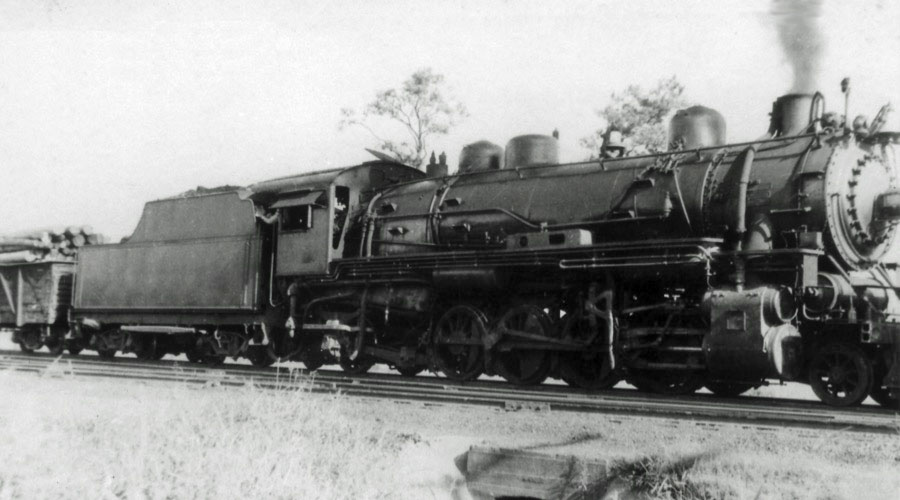 Hattiesburg, Ms / Jun 1948 / collection
Brookhaven, Ms / Apr 1953
Mississippi Central #141
builder:

ALCO Schenectedy

arrangement:

2-8-2 Mikado

built:

Sep 1923, Alco #64916

fuel:

coal/water

notes:

to Green Brothers Gravel Co #141, 1953
unknown / collection
unknown / collection
Mississippi Central #150
builder:

ALCO Richmond

arrangement:

4-6-2 Pacific

built:

Nov 1913, Alco #53199

fuel:

coal/water

notes:

blt Illinois Central #1117, later #2077
overhauled IC McComb MS shops, 1948
to Mississippi Central #150, 1948
to DeBardeleben Coal #104, 1953
scrapped 1957
McComb, Ms / 1948 / collection
Mississippi Central #152
builder:

ALCO Schenectedy

arrangement:

4-6-2 Pacific

built:

Oct 1906

fuel:

coal/water

notes:

blt Illinois Central #1036, later #2030
overhauled IC McComb MS shops, 1948
to Mississippi Central #152, 1948
scrapped at Memphis TN, 1953
unknown / collection
Links / Sources
Roster information from Louis R. Saillard, from Natchez Route
Wikipedia article on various "Mississippi Central" railroads