New responsive screen layout coming soon!
Louisiana Eastern Railroad
Since his death, Spence has been called "innovative, brilliant, and eccentric." He accomplished great things in his lifetime and dreamed of greater. Perhaps Spence should be best remembered for his 1953 observation, "Few things in my life ever gave me more of a thrill than owning those engines."
Louis R. Saillard - Railfan & Railroad - August 2009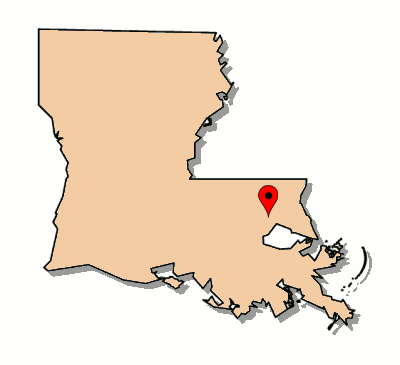 The Louisiana Eastern Railroad was one man's vision for a major trunk line to bypass a congested New Orleans rail scene, but in fact that railroad never materialized beyond a small gravel pit operation and an eccentric collection of second-hand steam locomotives. After making his fortune on steam valve patents, Paulsen Spence returned to the South and began developing industrial railroad operations in the gravel-rich region of southeastern Louisiana. Beginning in 1947 with the tiny Comite Southern, in 1950 Spence purchased the nearby Gulf & Eastern Railroad and its related sand and gravel operations. Throughout the 1950s, he purchased nearly three dozen recently retired steam locomotives in a variety of wheel arrangements and sizes, storing them on the Gulf & Eastern property -- which he renamed Louisiana Eastern. In addition to using some of the locomotives to ferry gravel moves out to a mainline connection with the Illinois Central, railfans in the area grew fond of short tourist hauls operated on the weekends with one of the steamers. As noted, Spence had visions of developing much larger gravel operations in the area and even managing a through-line that would offer a freight bypass around New Orleans. However, the entrepreneur died suddenly in the fall of 1961, and with no one else to take on the daunting project of maintaining his impressive fleet of second-hand steam, most of the equipment was scrapped.
Four Louisiana Eastern kettles still exist today: at the Stone Mountain Scenic Railroad, the Southeastern Railroad Museum, the Wilmington & Western Railroad, and the Reading & Northern.
Motive Power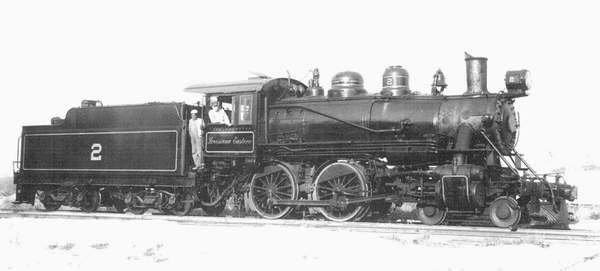 Baldwin 4-4-0 (1919) / Shiloh, La / Apr 1958 / JCH
Louisiana Eastern #1
builder:

Baldwin Locomotive Works

arrangement:

4-4-0 American

built:

1919, Baldwin #52207

fuel:

coal/water

notes:

blt Red River & Gulf #104
to Louisiana & Eastern #1, 1946
to Stone Mountain Scenic, 1961
to Southeastern Railroad Museum, 2008
dubbed "General II"
Baldwin 4-4-0 (1922) / Shiloh, La / Apr 1958 / JCH
Louisiana Eastern #2
builder:

Baldwin Locomotive Works

arrangement:

4-4-0 Atlantic

built:

1922, Baldwin #55390

fuel:

coal/water

notes:

blt as San Antonio & Aransas Pass #60
to Southern Pacific #260
to Louisiana Eastern #2, 1954
to Stone Mountain Scenic, 1962
stored out of service
Baldwin 4-6-2 (1928) / Shiloh, La / Apr 1958 / JCH
Louisiana Eastern #4
builder:

Baldwin Locomotive Works

arrangement:

4-6-2 Pacific

built:

Jan 1928, Baldwin #60339

fuel:

coal/water

notes:

blt Gulf Mobile & Northern #425
to Gulf Mobile & Ohio #580
to Louisiana Eastern #4, 1950
to Valley Forge Scenic #425
to Wilmington & Western #425
currently Reading & Northern #425
Shiloh, La / Apr 1958 / JCH
Baldwin 2-8-0 (1901) / Shiloh, La / collection
Louisiana Eastern #10
builder:

Baldwin Locomotive Works

arrangement:

2-8-0 Consolidation

built:

1901, Baldwin #18632

fuel:

coal/water

notes:

blt Colorado Midland #202
to Louisiana & Arkansas #425
to Louisiana Eastern #10, 1948
scrapped, 1951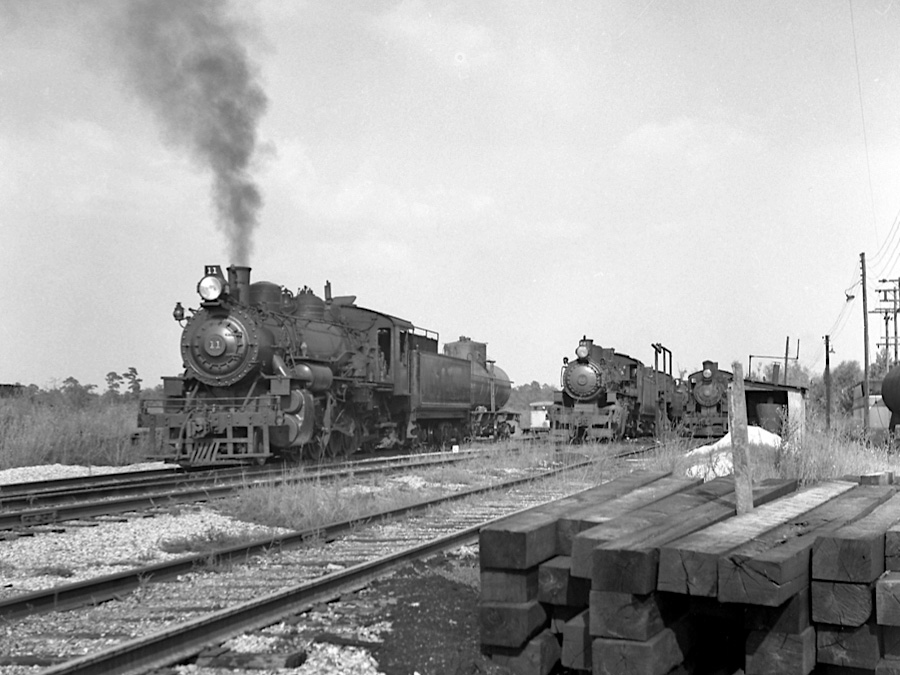 Alco 2-8-2 (1926) / Shiloh, La / Apr 1958 / JCH
Louisiana Eastern #11
builder:

American Locomotive Company

arrangement:

2-8-2 light Mikado

built:

1926, Alco-Schenectady #67102

fuel:

oil/water

notes:

blt Abilene & Southern #20
to Louisiana Eastern #11, 1954
scrapped 1963
last operating LE locomotive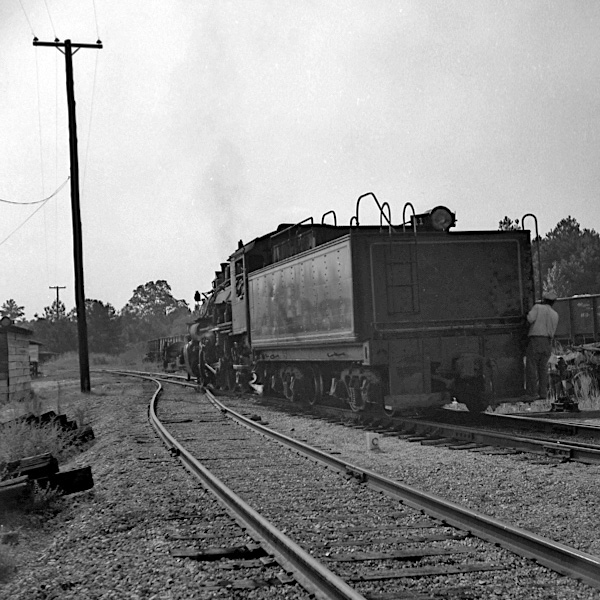 Shiloh, La / Apr 1958 / JCH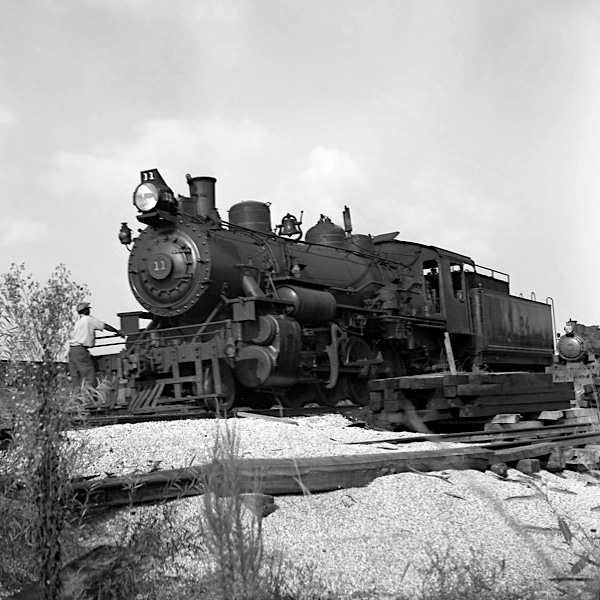 Shiloh, La / Apr 1958 / JCH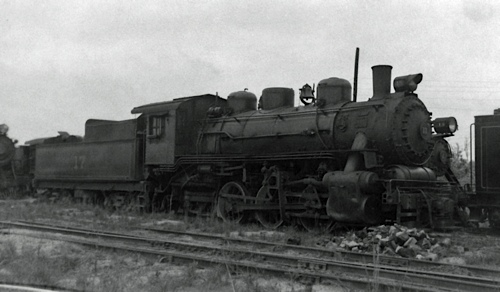 Alco 0-6-0 (1919) / Shiloh, La / 1956 / collection
Louisiana Eastern #17
builder:

American Locomotive Company

arrangement:

0-6-0 Six-coupled

built:

1919, Alco-Cooke #60182

fuel:

coal/water

notes:

ex Mobile & Ohio #45
ex Gulf, Mobile & Ohio #45
to Louisiana Eastern #17, 1950
scrapped, 1962
Rolling Stock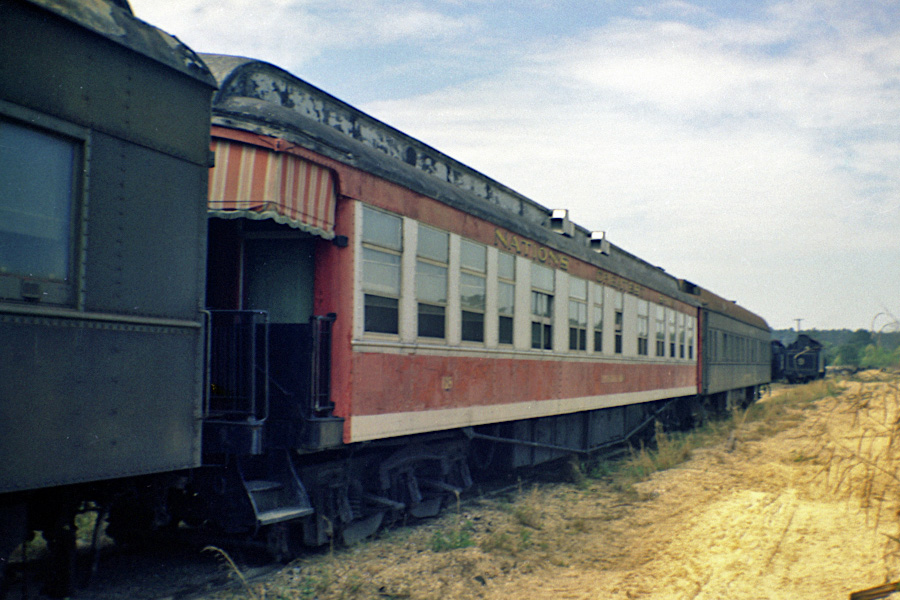 ex-circus train observation / Shiloh, La / Apr 1958 / JCH
Lagniappe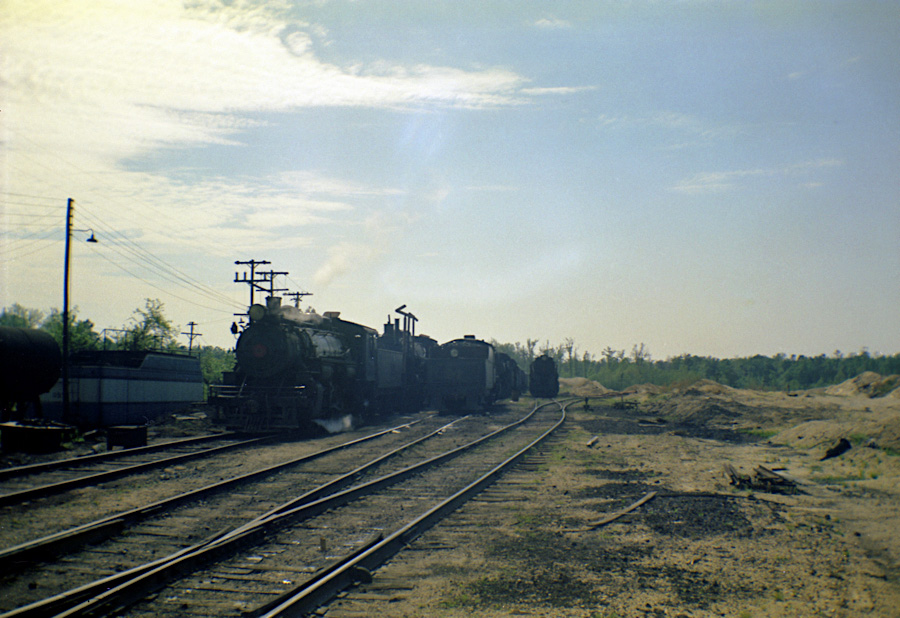 Shiloh, La / Apr 1958 / JCH
Shiloh, La / Apr 1958 / JCH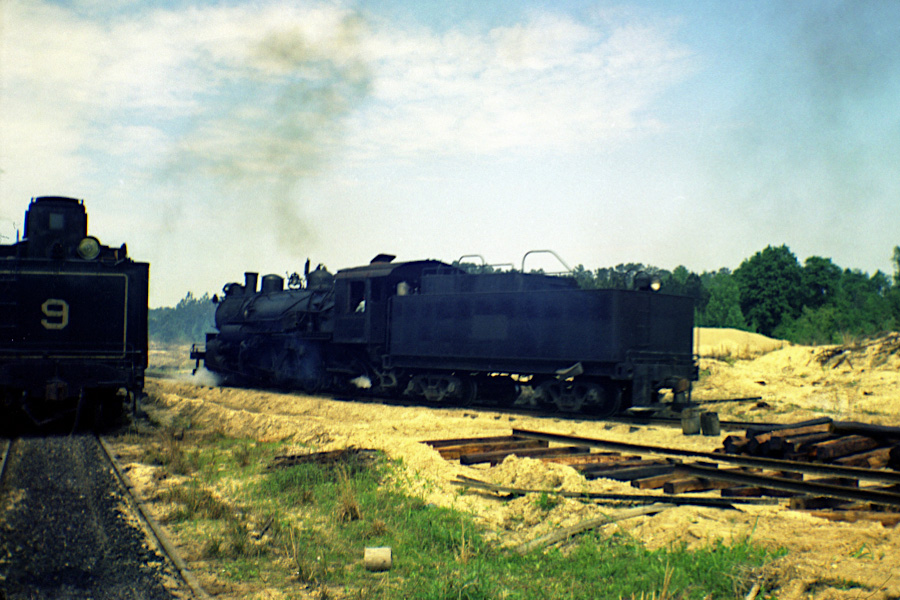 Shiloh, La / Apr 1958 / JCH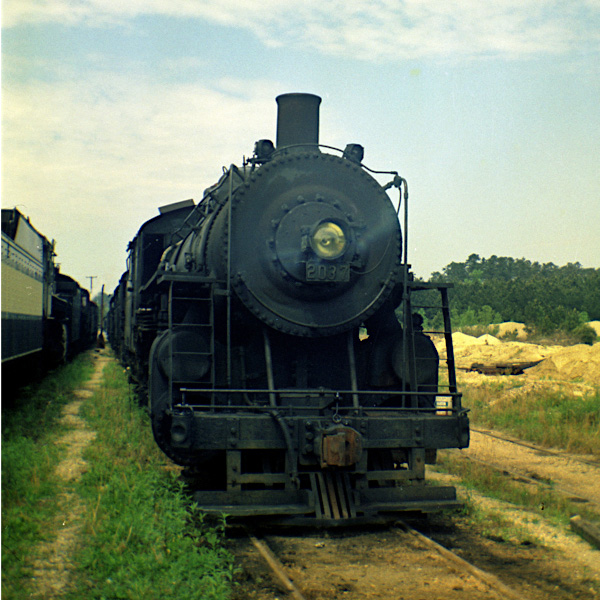 Shiloh, La / Apr 1958 / JCH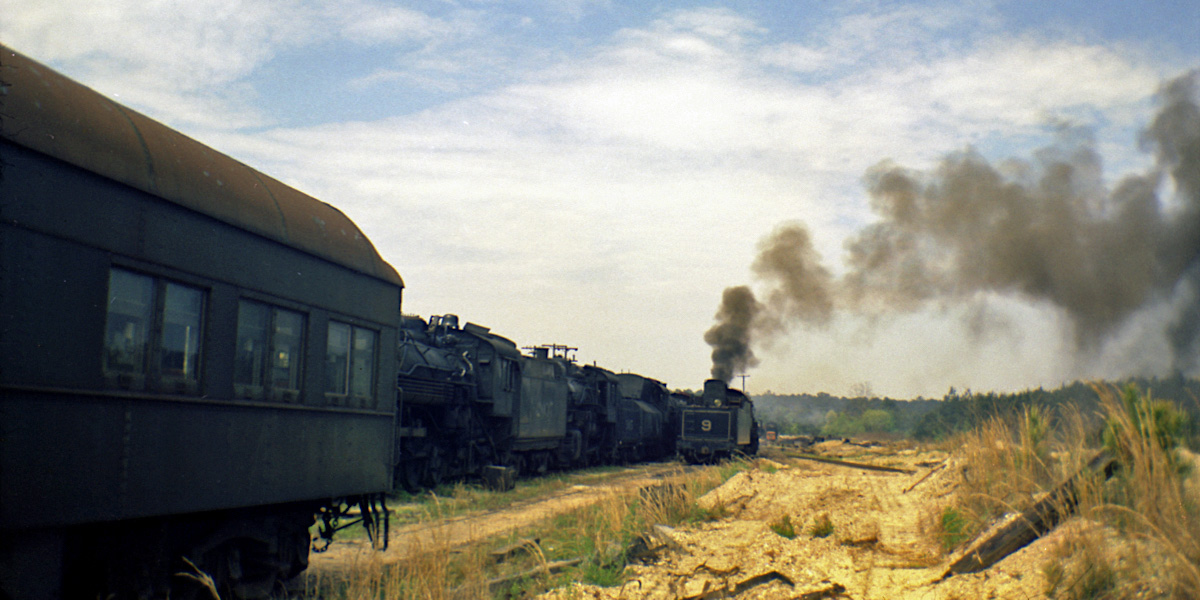 Shiloh, La / Apr 1958 / JCH
Links / Sources
Louis R. Saillard, Paulsen Spence and the Louisiana Eastern Railroad. Railfan & Railroad - August 2009