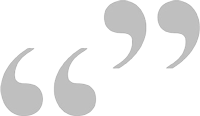 Another significant member of the Louisiana Eastern story arrived on the scene in 1958. Wilbur T. Golson was a 44 year old Captain in the Louisiana State Police, working on the state-wide police radio network. He had taken a few railroad photos with a 4x5 Graphic, but did not consider it a serious interest. After meeting Bill Witbeck in the unbelievable clutter of negatives, books, locomotive drawings and camera equipment that was Witbeck Studio, he was introduced to Paulsen Spence.
On his first visit to the Louisiana Eastern, Wilbur took a few photos of the operating engines and sent copies to Spence. Wilbur would recall that Spence liked the photos and told him, "If you need any engines moved for pictures, just do it yourself." A startled Golson replied, "Mr. Spence, I've never moved a locomotive in my life," and according to Wilbur, Spence said, "Well, now is the time to learn."
There was indeed a place for Wilbur in the LE scheme of things. On Sundays during the summer months, the Louisiana Eastern ran a free passenger train at 3:30 pm for railfans and invited guest, such as the Baton Rouge Boy Scouts. Wilbur later wrote, "This in turn led to a job and a new interest for me. I qualified for trainman, fireman and finally engineman, and became the engineer on the Sunday specials. The regular work-a-day trainmen did not like to spend their days off playing trains. The special became the retired railroad men's train, assisted by serious railfans who along with Paulsen enjoyed real steam power. During the weekdays, I gained experience hauling gravel with the switchers."
The Sunday specials generally consisted of one of the LE 4-4-0's along with a heavyweight Pullman "Rio Yaqui" and a former circus train observation car "Ernestine Rose" that Spence had acquired, although never painted or lettered. There were notable exceptions to this consist, however, such as on August 3, 1958 when the power was LE No. 15, a rare ex-Illinois Central oil burning 4-6-2 (ICRR No. 1180); one of only three owned by the ICRR. The Sunday specials incidentally, were scheduled to arrived at the ICRR interchange at Shiloh in time to salute the northbound Panama Limited with a whistle blast.
Louis Saillard