Gulf & Eastern Railroad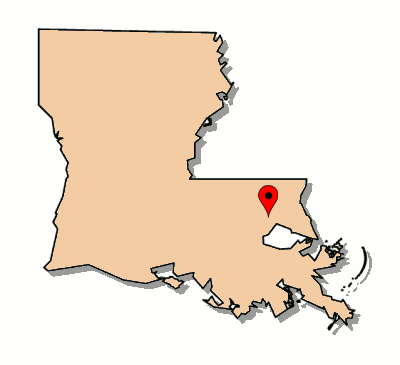 Despite its ambitious name, the Gulf & Eastern Railroad was a modest one-mile long industrial operation in southeastern Louisiana associated with the Gulf Sand & Gravel Company. Chartered in 1946, the industrial spur hauled gravel loads a short distance to an interchange at Shiloh, Louisiana, with the Illinois Central Railroad. The spur operated one locomotive: a modest Baldwin Mogul type named for the daughter of the company's president. In 1950, the line was purchased by gravel operator and locomotive collector Paulsen Spence, who changed the name of the operation to the Louisiana Eastern. With the purchase came upgrades to the rail operation, including heavier rail and better switching arrangements. The property remained active both in gravel production and steam railfan interest until the Louisiana Eastern was scrapped in 1963 after Spence's death.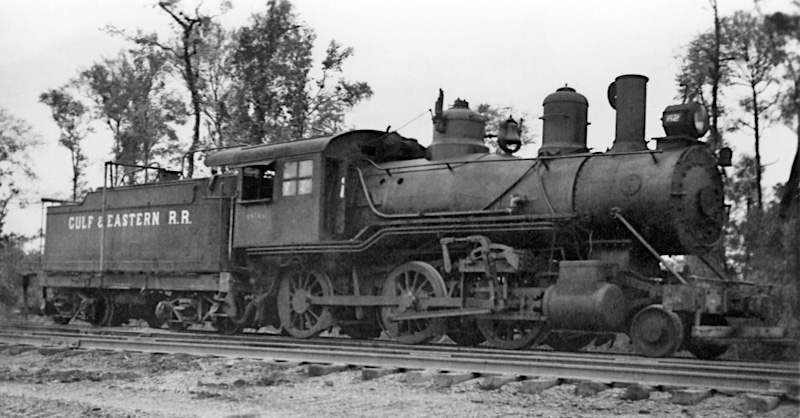 Amite, La / Apr 1950 / collection


Gulf & Eastern #82 "Patsy"
builder:

Baldwin Locomotive Works
arrangement:

2-6-0 Mogul
built:

1909, Baldwin #33504
fuel:

oil/water
notes:
blt Louisiana Rwy & Navigation #82
to Louisiana & Arkansas #82
to Gulf & Eastern, renamed "Patsy"
to Louisiana Eastern, 1950
scrapped 1951
Links / Sources
Louis R. Saillard, Paulsen Spence and the Louisiana Eastern Railroad. Railfan & Railroad - August 2009
This page was updated on 2017-07-05