New responsive screen layout coming soon!
Wiregrass Central Railroad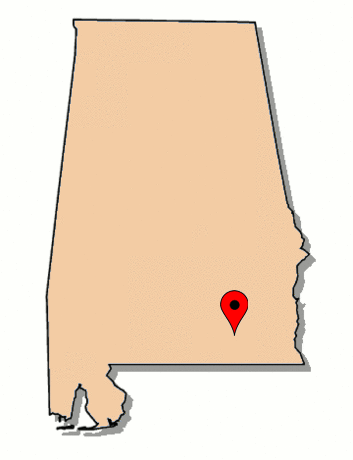 The Wiregrass Central Railroad is a shortline railroad operating 20 miles of branchline trackage from a CSX connection at Newton to Enterprise, Alabama, via the south side of Fort Rucker. The company, once subsidiary of Gulf & Ohio Railways, began operations in 1987 on a former Atlantic Coast Line, later Seaboard System branch. The line was later purchased from Gulf & Ohio by RailAmerica, then purchased again by Genesee & Wyoming. Industrial customers include Pilgrim's Pride, Wayne Farms, and the Sessions Company. Primary commodities include peanuts, peanut oil, corn, soy, and grass seed.
Motive Power
Enterprise, Al / Jul 1990 / RWH
Wiregrass Central #2876
builder:

Electro Motive Division

model:

GP9

type:

B-B road switcher

built:

Apr 1959, EMD #25133

series:

4112 produced 1951-63

engine:

EMD 567C (16 cyl, 1750hp)

notes:

ex Southern Pacific #2876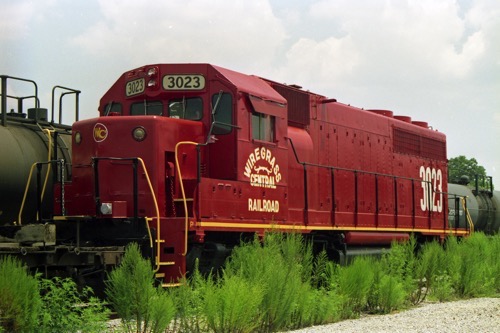 Enterprise, Al / Jul 1990 / RWH
Wiregrass Central #3023
builder:

Electro Motive Division

model:

GP40

type:

B-B road switcher

built:

Jan 1966, EMD #31457

series:

1221 produced 1965-71

engine:

EMD 645E3 (16 cyl, 3000 hp)

notes:

blt Illinois Central #3023
to Illinois Central Gulf #3023
to Ohio Central #3253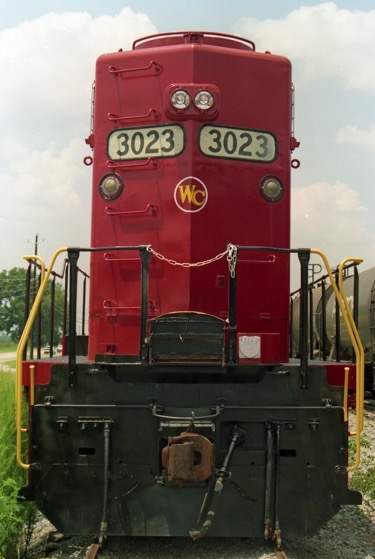 Enterprise, Al / Jul 1990 / RWH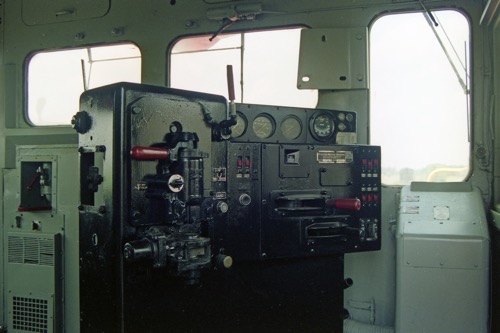 Enterprise, Al / Jul 1990 / RWH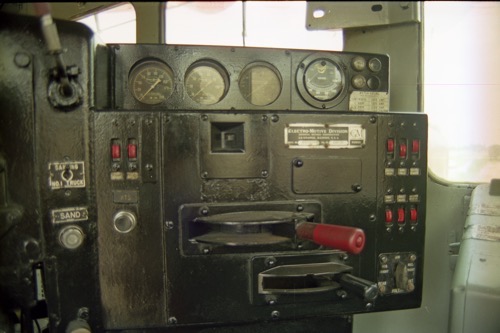 Enterprise, Al / Jul 1990 / RWH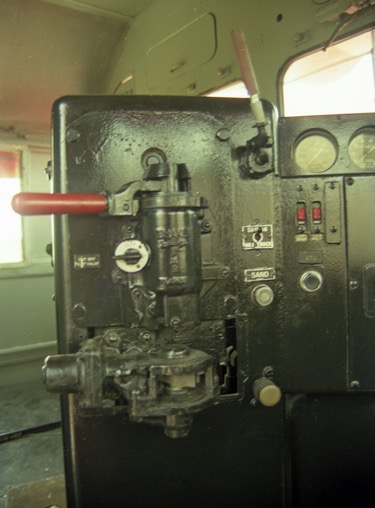 Enterprise, Al / Jul 1990 / RWH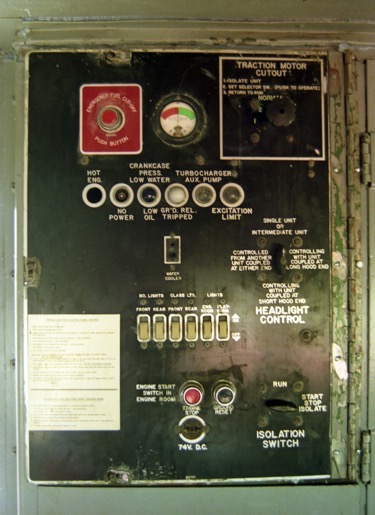 Enterprise, Al / Jul 1990 / RWH
Enterprise, Al / Jul 1990 / RWH
Wiregrass Central #3832
builder:

Electro Motive Division

model:

GP9

type:

B-B road switcher

built:

Mar 1959, EMD #25118

series:

4112 produced 1951-63

engine:

EMD 567C (16 cyl, 1750hp)

notes:

ex Southern Pacific #3832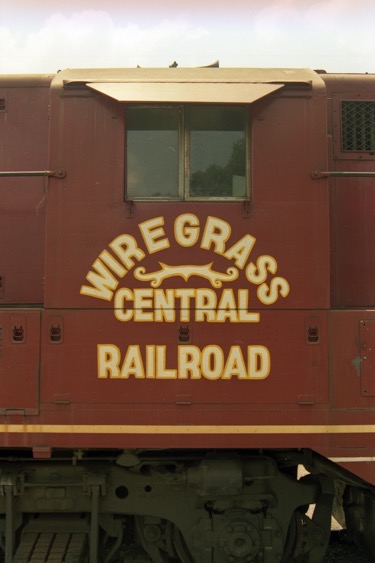 Enterprise, Al / Jul 1990 / RWH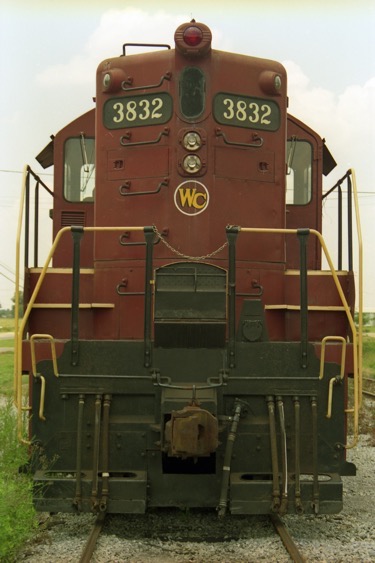 RWH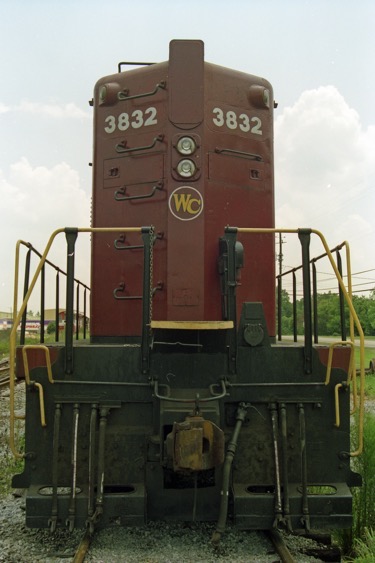 RWH
Enterprise, Al / Jul 1990 / RWH
Wiregrass Central #3872
builder:

Electro Motive Division

model:

GP9

type:

B-B road switcher

built:

Feb 1959, EMD #25016

series:

4112 produced 1951-63

engine:

EMD 567C (16 cyl, 1750hp)

notes:

ex Southern Pacific #3872
Enterprise, Al / Jul 1990 / RWH
Wiregrass Central #6226
builder:

Electro Motive Division

model:

GP9

type:

B-B road switcher

built:

Jul 1957, EMD #23383

series:

4112 produced 1951-63

engine:

EMD 567C (16 cyl, 1750hp)

notes:

ex Chesapeake & Ohio #6226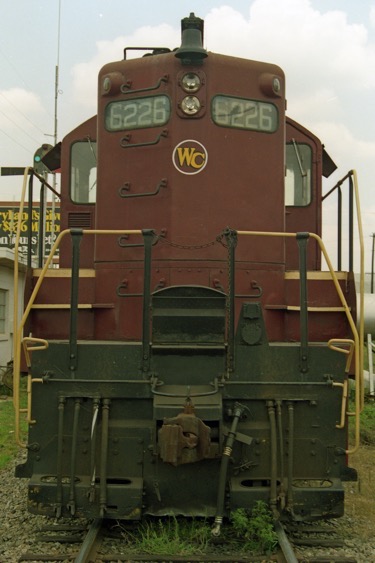 Enterprise, Al / Jul 1990 / RWH
Dead Line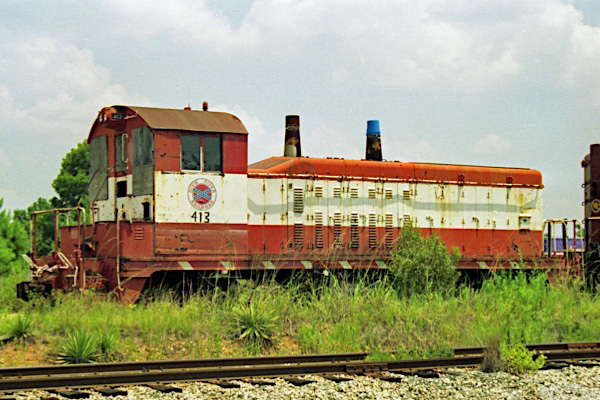 Enterprise, Al / Jul 1990 / RWH
Dixie River #413
builder:

Electro Motive Division

model:

NW2

type:

B-B yard switcher

built:

Apr 1948, EMD #5513

series:

1145 produced 1939-49

engine:

EMD 12-567 (12 cyl, 1000hp)

notes:

blt St Louis San Fransisco #253
to Burlington Northern #413
later Mississippi Delta Equip Co #413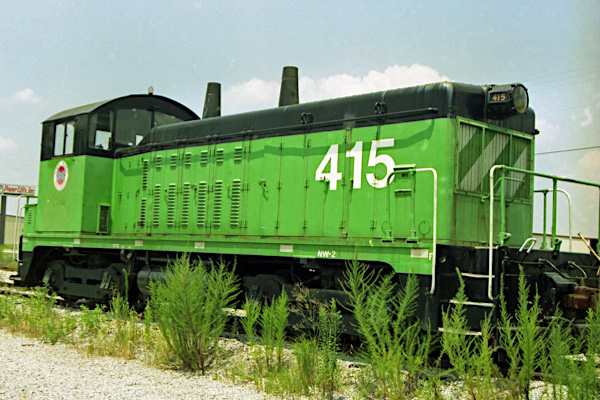 Enterprise, Al / Jul 1990 / RWH
Dixie River #415
builder:

Electro Motive Division

model:

NW2

type:

B-B yard switcher

built:

May 1948, EMD #6248

series:

1145 produced 1939-49

engine:

EMD 12-567 (12 cyl, 1000hp)

notes:

blt St Louis San Fransisco #255
to Burlington Northern #415
later Mississippi Delta Equip Co #415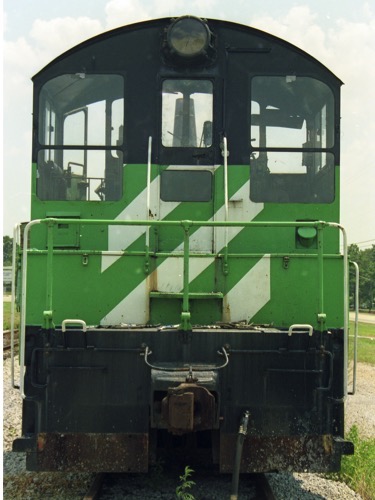 Enterprise, Al / Jul 1990 / RWH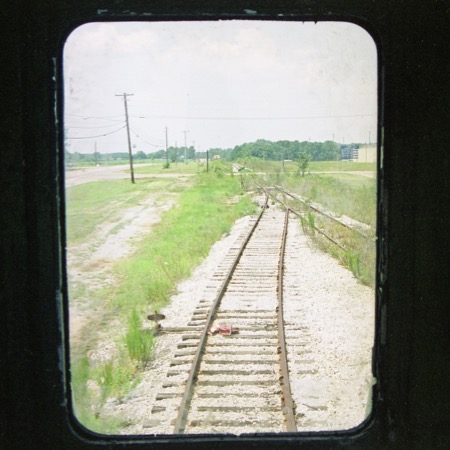 Enterprise, Al / Jul 1990 / RWH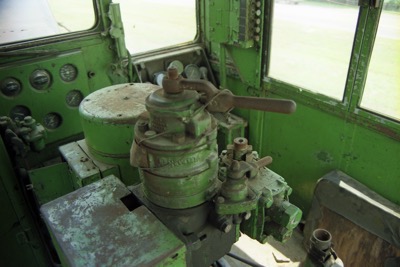 Enterprise, Al / Jul 1990 / RWH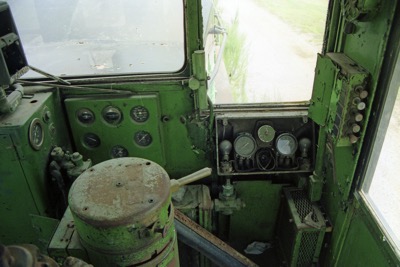 Enterprise, Al / Jul 1990 / RWH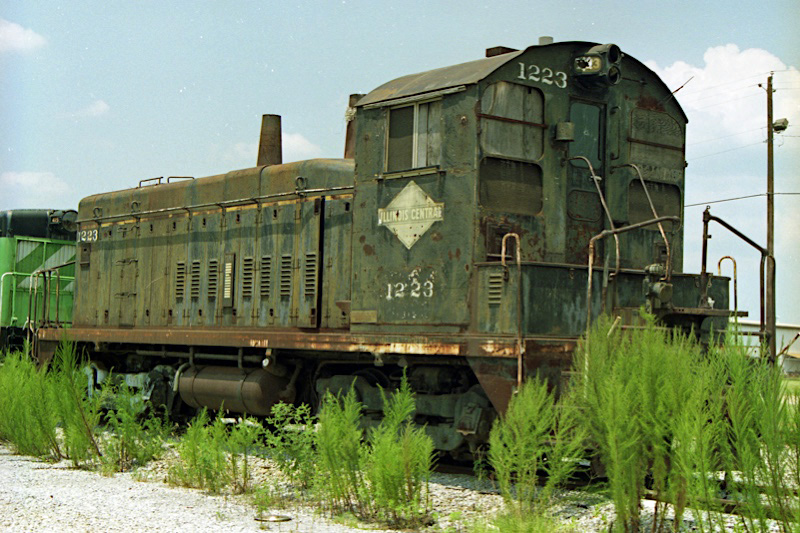 Enterprise, Al / Jul 1990 / RWH
Illinois Central Gulf #1223
builder:

Electro Motive Division

model:

SW7

type:

B-B yard switcher

built:

1952

series:

489 produced 1949-51

engine:

EMD 567A (12 cyl, 1200hp)

notes:

ex Illinois Central Gulf #1223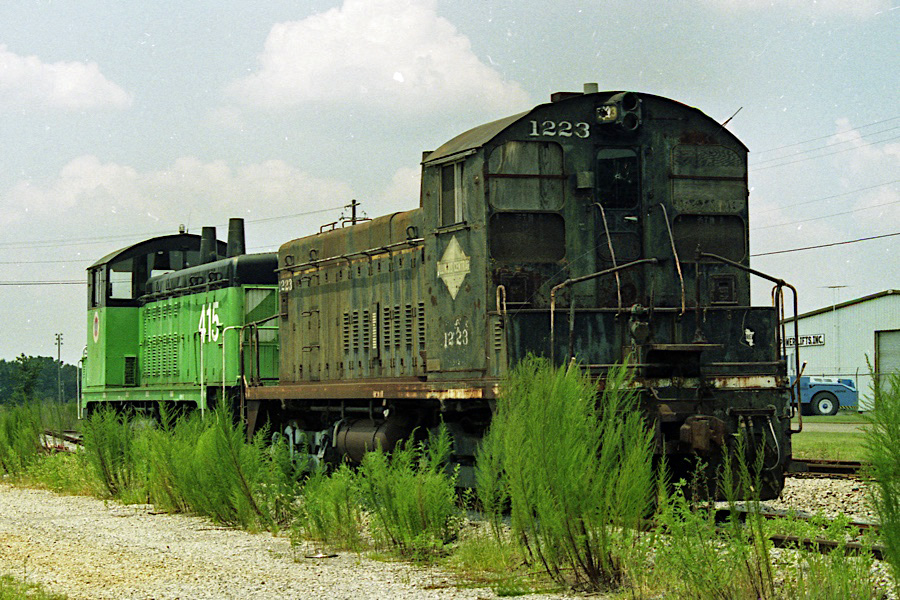 Enterprise, Al / Jul 1990 / RWH
Locations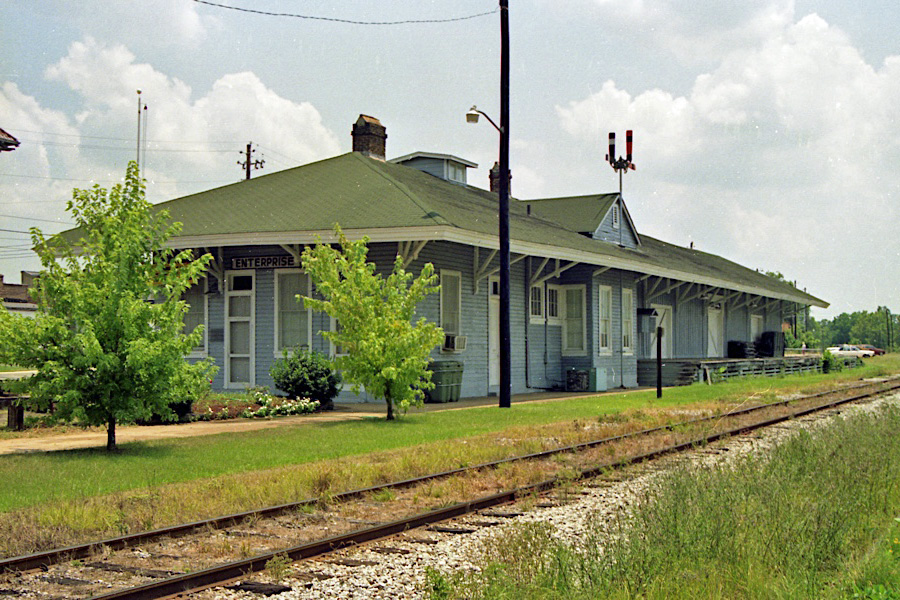 Enterprise, Al / Jul 1990 / RWH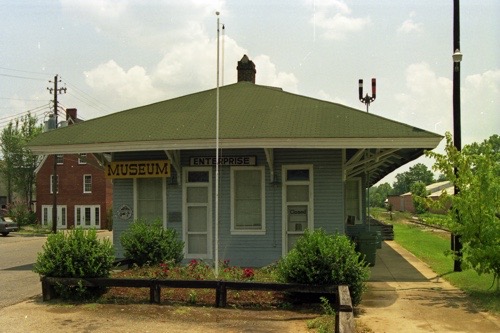 Enterprise, Al / Jul 1990 / RWH
Enterprise, Al / Jul 1990 / RWH
Lagniappe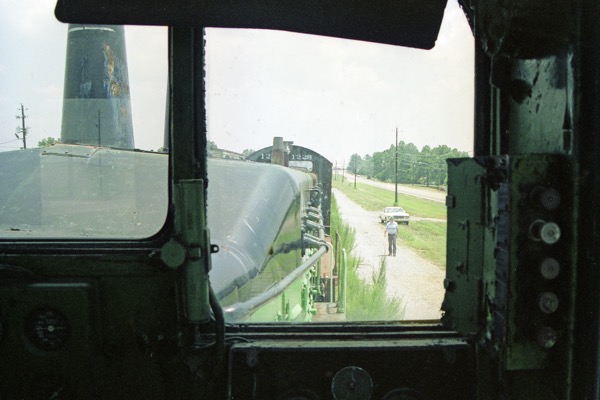 Enterprise, Al / Jul 1990 / RWH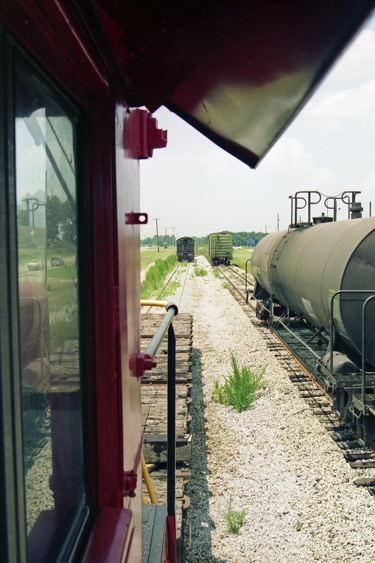 Enterprise, Al / Jul 1990 / RWH
Links / Sources