New responsive screen layout coming soon!
Tennessee, Alabama & Georgia Railway
Although some of the TAG's most interesting stories dealt with history from long ago, the TAG's influence is still felt. Ask around the small communities the railroad served, and you will likely find the names of men who worked on the TAG before being absorbed into the Norfolk Southern system. These old railroad hands can still list off each TAG milepost just as surely as they know the route through the neighborhood streets to their own home. Although many years have passed, the life the TAG breathed into northwest Georgia is still drawing breath today.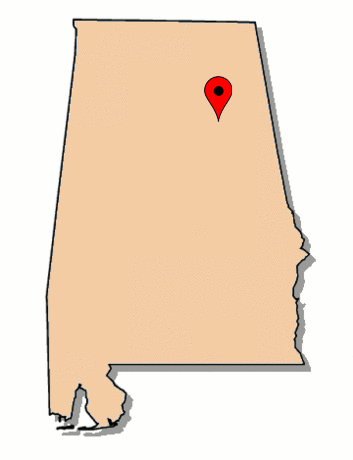 The Tennessee, Alabama & Georgia Railway began life in 1890 as the Chattanooga Southern Railway: built to haul coal, iron, and timber. In 1911 the short line from Chattanooga southwest to Gadsden, Alabama, was reorganized as the Tennessee, Alabama & Georgia, later known as a "TAG Route." In 1971 the road was purchased by the Southern Railway, who abandoned the middle portion of the line in the early 1980s. The northern remaining section of the pike, from Chattanooga to Hedges, is now operated by the Chattooga and Chickamauga Railway.
Motive Power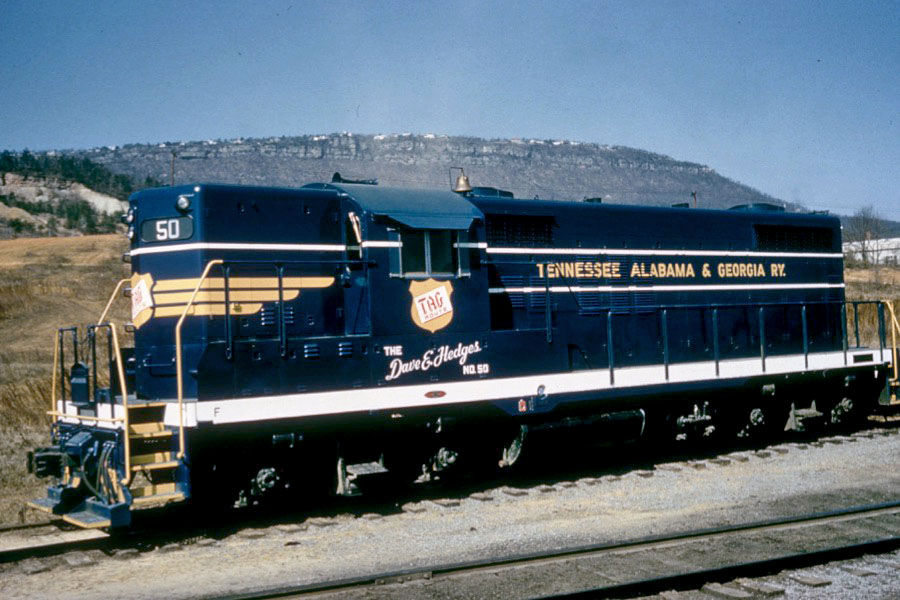 Chattanooga, Tn / collection
Tennessee, Alabama & Georgia #50
builder:

Electro Motive Division

model:

GP18

type:

B-B road switcher

built:

Feb 1960, EMD #26675

series:

350 produced 1959-63

engine:

EMD 567D1 (16 cyls, 1800 hp)

notes:

delivered new as TAG #801, later #50
named the "Dave E. Hedges"
to Southern #179, retired 1984
I received this interesting bit of correspondance regarding TAG #50, shown above:
As an amateur TA&G historian, I enjoy your TA&G section as well as all of your pages. There is a misconception about the numbering of the GP18. It was delivered to TA&G numbered #50 and not #801. The EMD builder's photo does have 801 in the number board, but on the day it arrived and was dedicated in Chattanooga it had 50 in the number board. As a matter of fact, it already had 50 painted on the cab side in the builder's photo. This was a surprise to Dave Hedges, the TAG president. Garrison Sisken, the owner of TAG, was behind the change. It was his idea to name the locomotive after Mr. Hedges and he had it numbered 50 in honor of Mr. Hedges' 50 years service. Keep up the good work.
Warren D. Stephens
TA&G Railway Historical Society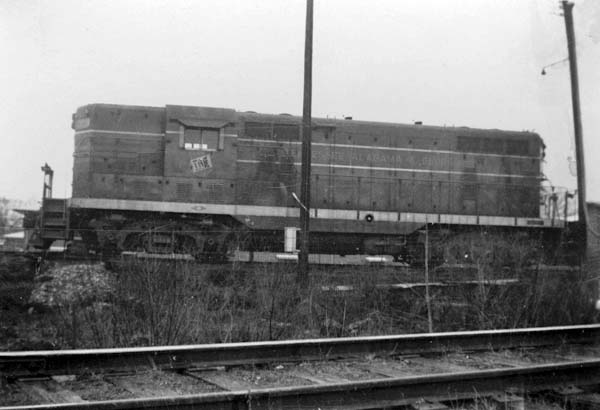 Gadsden, Al / Mar 1955 / collection
Tennessee, Alabama & Georgia #708
builder:

Electro Motive Division

model:

GP7

type:

B-B road switcher

built:

Apr 1951, EMD #14570

series:

2610 produced 1949-54

engine:

EMD 567B (16 cyls, 1500 hp)

notes:

to Southern #705, later #8235
to Savannah State Docks, 1981
Rolling Stock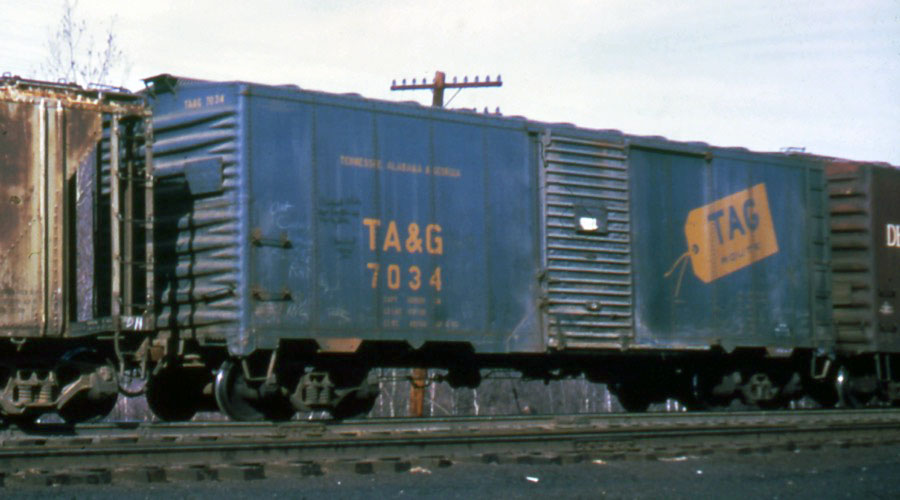 boxcar / collection
Lagniappe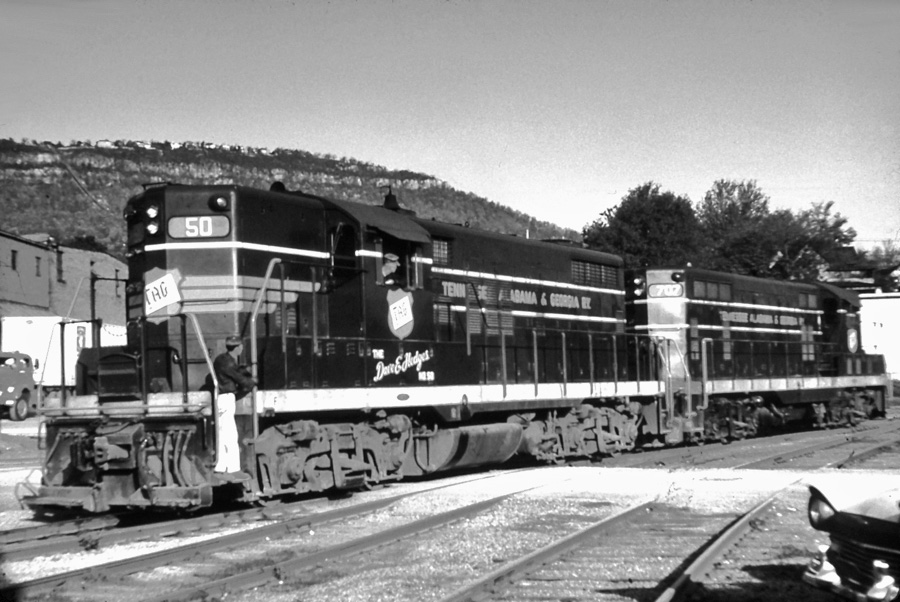 Chattanooga, Tn / collection
Links / Sources