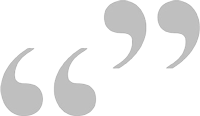 Museum unveils Tennessee, Alabama & Georgia-painted GP38
CHATTANOOGA, Tenn. – The Tennessee Valley Railroad Museum is preserving a piece of southern shortline railroading history with the unveiling of its newly restored Tennessee, Alabama & Georgia Railway EMD GP38 No. 80. The blue-and-yellow-painted high-nose GP38 was posed outside of the railroad's Soule Shops over the weekend.
"TAG 80 has been restored to operating condition and repainted in its original color scheme," the railroad says on its Facebook page.
The locomotive was built for the Tennessee, Alabama & Georgia in 1968 before Southern Railway acquired the roughly 90-mile short line operating between Chattanooga and Gadsden, Ala. In later years, the locomotive served as Norfolk Southern No. 2879 before it was retired and delivered to the TVRM's collection several years ago. It is the last remaining locomotive from the TA&G roster.