Fort Dodge, Des Moines & Southern Railroad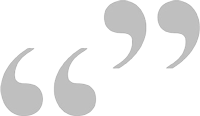 The other striking feature [of the FDDM] is that it is one of the first actual instances of the actual electrification of an existing steam railroad in the country. A great deal has been said on this subject and many arguments have been advanced as to the comparative merits of alternation the direct current for electrified steam railroads but little or nothing in the way of actual transformation from the use of steam to the use of electricity as a motive however has been accomplished.
Ames Times, August 1906 edition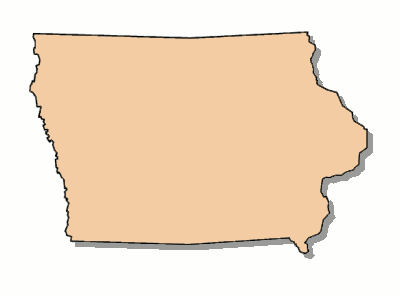 Incorporated in 1906, the Fort Dodge, Des Moines & Southern Railway grew in length to become the longest interurban line in the state of Iowa.  Its 85-mile long electrified north-south mainline from Des Moines to Fort Dodge linked the coal and agricultural regions of western Iowa.  Several branches increased the total mileage of electrified railroad to 147. A segment of the line survives today as the Boone & Scenic Valley tourist line.
Interurbans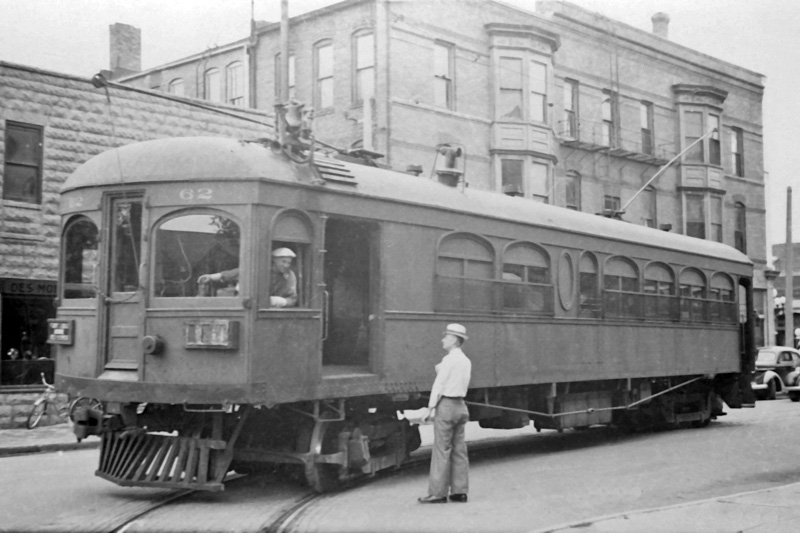 Fort Dodge, Ia / 1938 / collection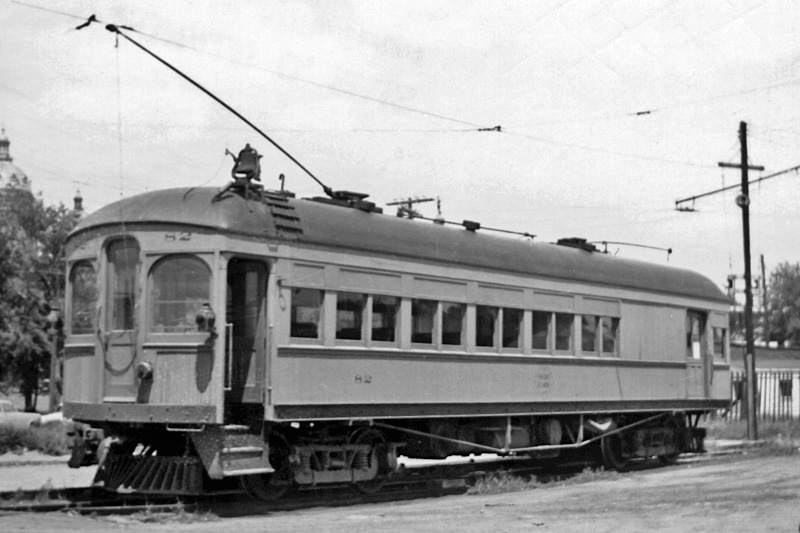 Des Moines, Ia / Jun 1955 / collection
Motive Power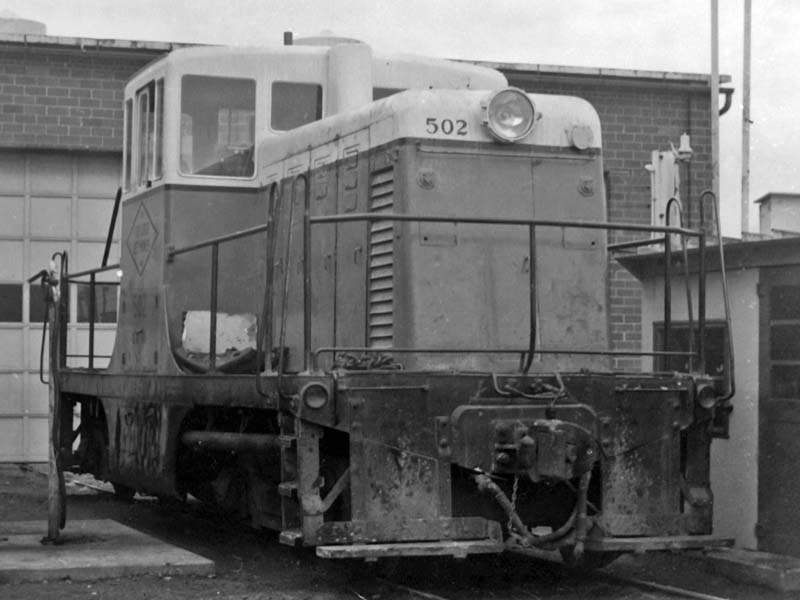 Des Moines, Ia / Feb 1959 / collection


Fort Dodge, Des Moines & Southern #502
builder:

General Electric
model:

44 tonner
type:

B-B light switcher
built:

Dec 1941, GE #15029
series:

334 produced 1940-56
engine:

(2) Cat D17000, 400 hp
notes:
blt New York Ontario & Western #102
to Mississippi Export #47
to Fernwood, Columbia & Gulf #D-5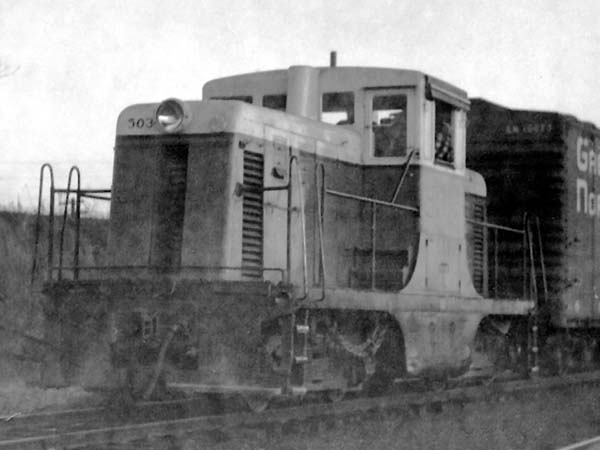 Des Moines, IA / Nov 1958 / collection


Fort Dodge, Des Moines & Southern #503
builder:

General Electric
model:

44 tonner
type:

B-B light switcher
built:

Dec 1941, GE #15030
series:

334 produced 1940-56
engine:

(2) Cat D17000, 400 hp
notes:
blt New York Ontario & Western #103
to Fernwood, Columbia & Gulf #D-6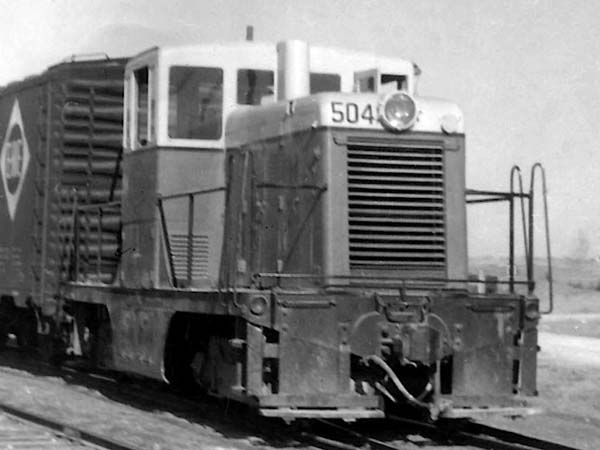 Gypsum, IA / Nov 1958 / collection


Fort Dodge, Des Moines & Southern #504
builder:

General Electric
model:

44 tonner
type:

B-B light switcher
built:

Dec 1941, GE #15029
series:

334 produced 1940-56
engine:

(2) Cat D17000, 400 hp
notes:
ex Fernwood, Columbia & Gulf #D-1
later to Raymond International #4405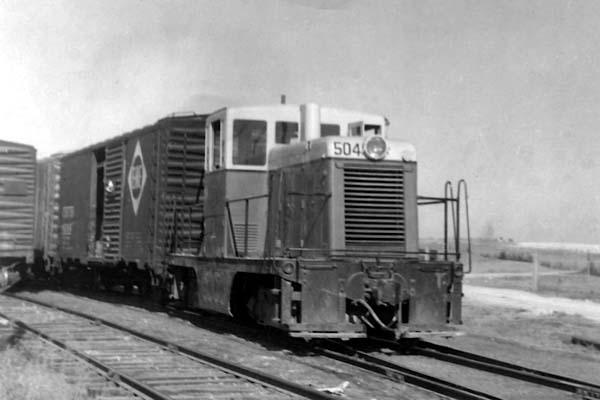 Gypsum, IA / Nov 1958 / collection
Lagniappe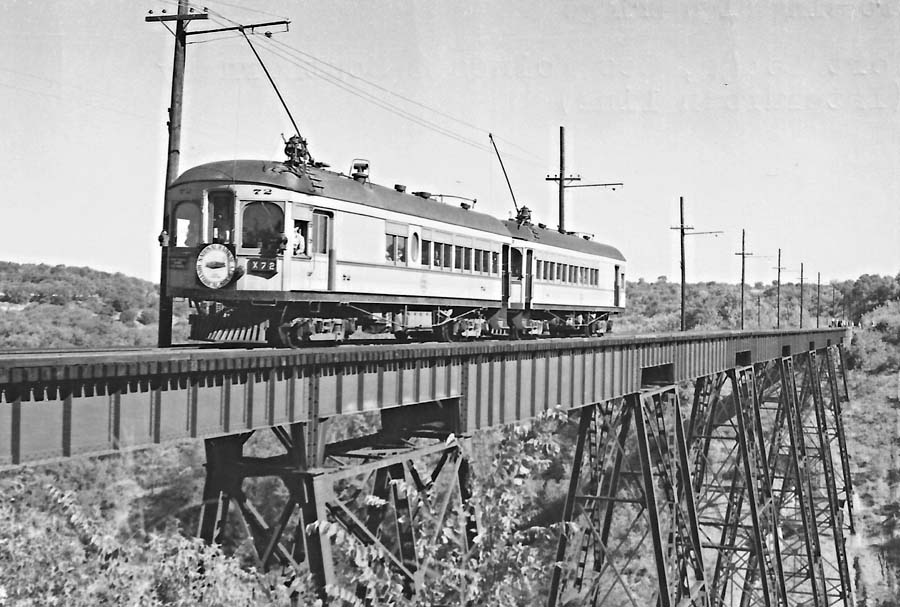 collection
Links / Sources
This page was updated on 2017-07-28