New responsive screen layout coming soon!
Fernwood, Columbia & Gulf Railroad
The FC&G was in reality a very typical and not-too-significant shortline by nationwide railroad standards. Yet for many years it provided needed and more-or-less efficient transportation necessary for economic development in a rural area. It was for those who remember a colorful and delightful little carrier. What a treat it was to ride the cab or caboose on the daily freight, or to witness from track side the pusher engine uncoupling as speed increased at the top of the ruling grade. In latter years of operation one could count on seeing well maintained locomotives and caboose and light iron well aligned and in good repair snaking over undulating grades and through colorful, red clay cuts through the hills. There were few places prettier than the quiet depot and freight house at Kokomo on a spring evening in the rosy light of a setting Mississippi sun.
David S. Price - FC&G: A Colorful Mississippi Shortline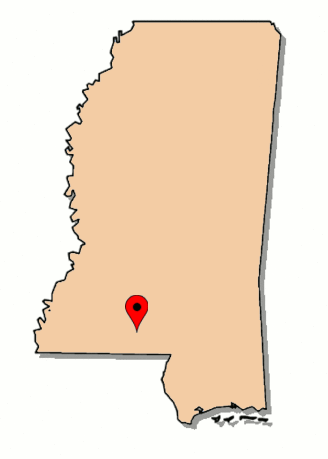 The Fernwood, Columbia & Gulf Railroad was formed in 1920 and operated 45 miles of shortline railroad between Fernwood and Columbia, Mississippi, passing through Tylertown en route. The line was owned by lumber mill interests at Fernwood, the same owners of the nearby Bonhomie, Hattiesburg & Southern. The road transitioned from steam to diesel with the purchase of General Electric 44-ton locomotives, but soon found these units inadequate power for their trains. Later the line acquired a EMD switchers. Like many other shortlines in the Magnolia State, the pike was acquired by the Illinios Central Gulf in 1972 as a part of its originating merger with the GM&O; the line was discontinued in the years that followed. The depot in Tylertown, Ms, is still standing and is in use as a warehouse.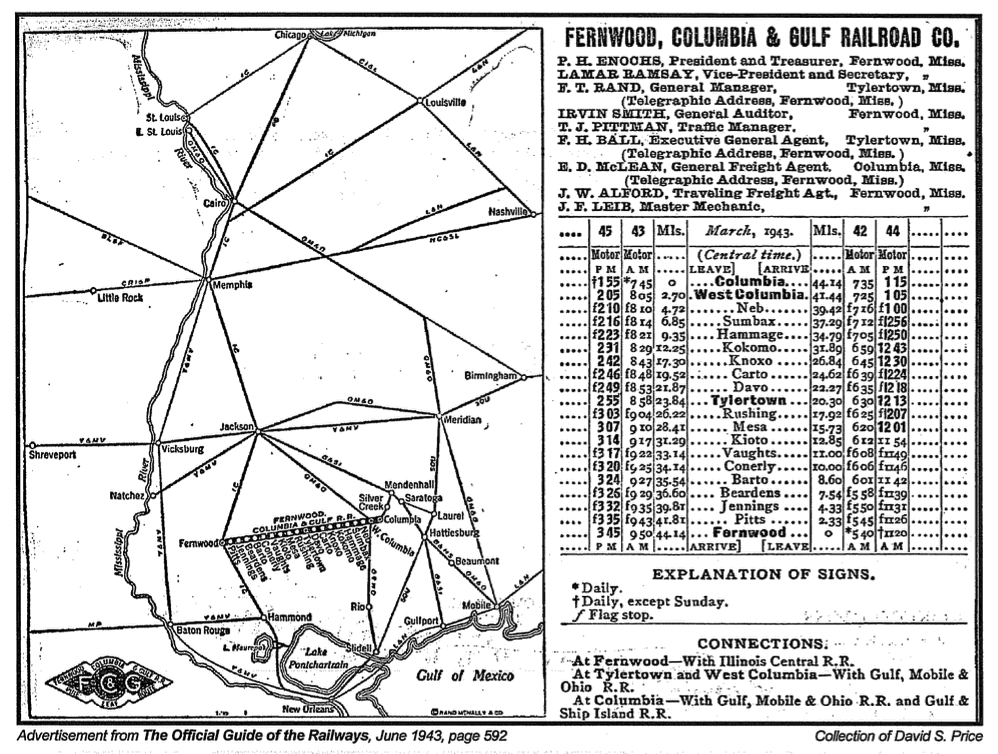 David Price collection
Steam Motive Power
Fernwood, Ms / collection
Fernwood, Columbia & Gulf #10
builder:

Baldwin Locomotive Works

arrangement:

2-6-0 Mogul

built:

Mar 1910, Baldwin #34399

fuel:

coal/water

notes:

blt Fernwood Lumber Co #10
Fernwood, Ms / collection
Fernwood, Columbia & Gulf #11
builder:

Baldwin Locomotive Works

arrangement:

2-8-0 Consolidation

built:

Jan 1911, Baldwin #36000

fuel:

coal/water

notes:

blt Fernwood Lumber Co #11
builder's photo / collection
Fernwood, Columbia & Gulf #12
builder:

Baldwin Locomotive Works

arrangement:

2-8-0 Consolidation

built:

Mar 1912, Baldwin #37578

fuel:

coal/water

notes:

blt Fernwood Lumber Co #12
to J.J. White Lumber Co #19
to Kentucky Lumber Co #19
to Birmingham Rail & Locomotive Co
to Fernwood, Columbia & Gulf, 1937
Diesel Motive Power
Fernwood, Ms / unknown / collection
Fernwood, Columbia & Gulf #D-2
builder:

General Electric

model:

44-ton

type:

B-B light switcher

built:

Mar 1945, GE #18196

series:

334 produced 1940-56

engine:

(2) Cat D17000, 400hp

notes:

to SJ&LC #505, 1957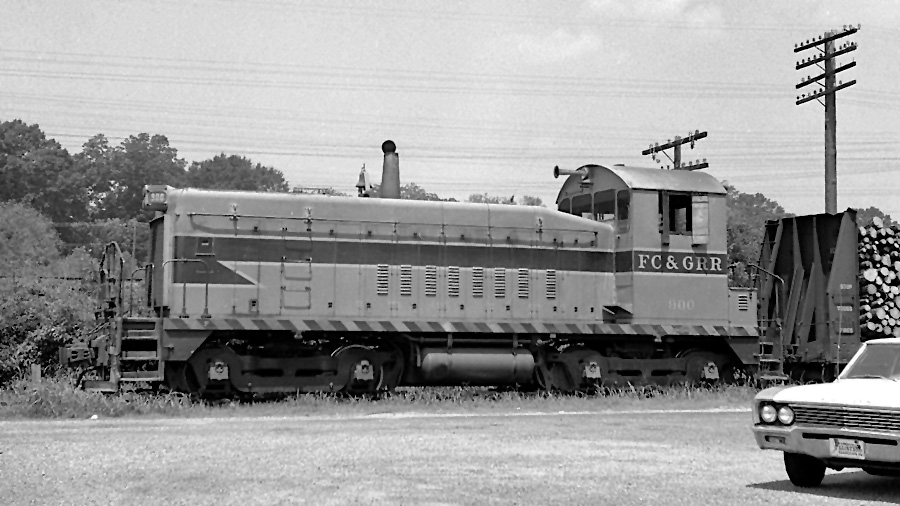 Fernwood, Ms / Jul 1972 / JCH
Fernwood, Columbia & Gulf #900
builder:

Electro Motive Divison

model:

SW900

type:

B-B switcher

built:

1957, EMD #23298

series:

260 produced 1954-65

engine:

567c (8 cyls. 900 hp)

notes:

blt Ferwood, Columbia & Gulf #900
to Illinois Central Gulf, 1972
to Hutchinson & Northern #6, 1983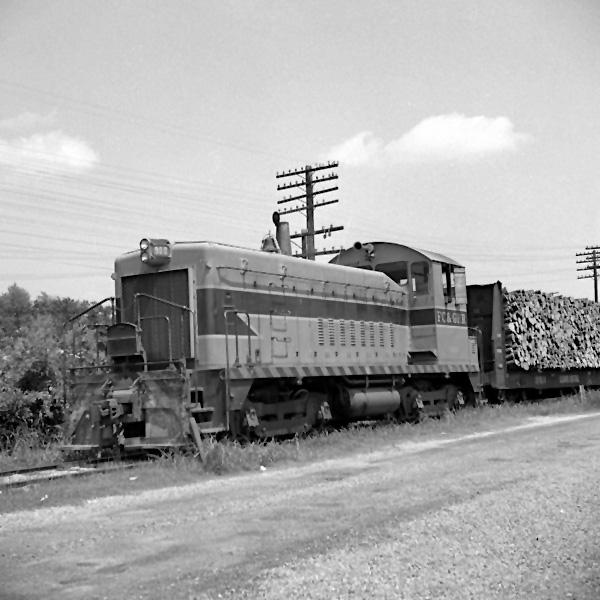 Fernwood, Ms / Jul 1972 / JCH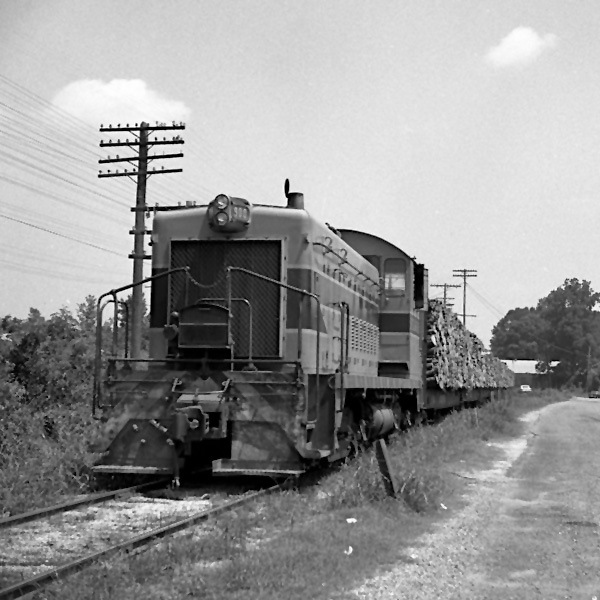 Fernwood, Ms / Jul 1972 / JCH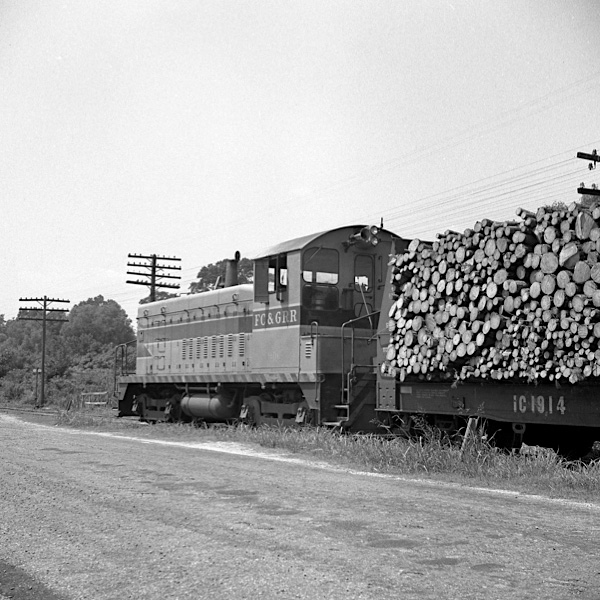 Fernwood, Ms / Jul 1972 / JCH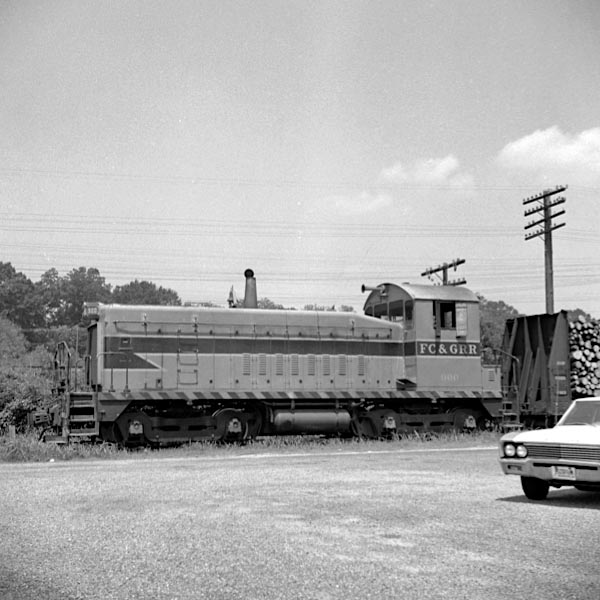 Fernwood, Ms / Jul 1972 / JCH
Rolling Stock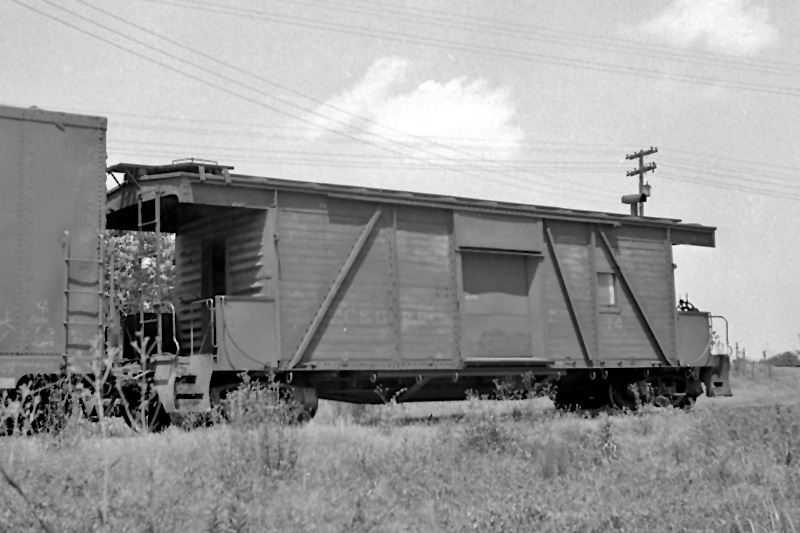 Fernwood, Ms / Jul 1972 / JCH
Mail-Baggage Combination drawings / TRAINS magazine / collection
Links / Sources
This page was updated on 2015-12-08