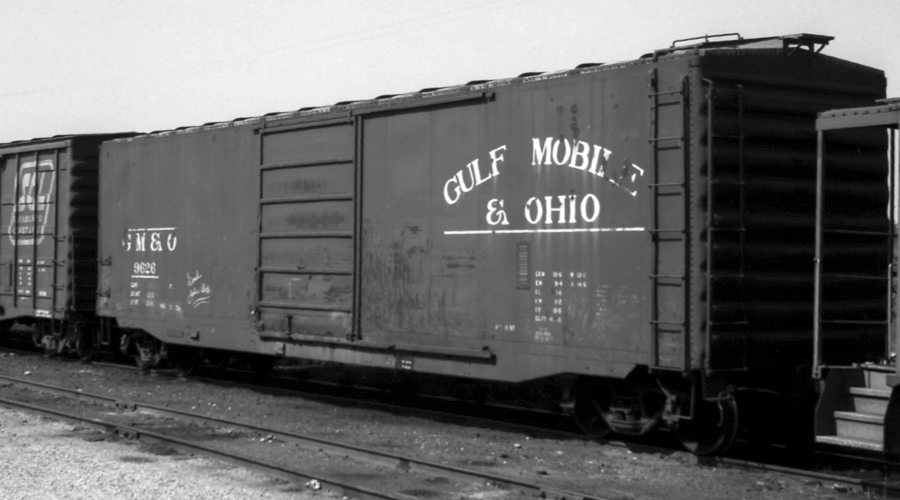 boxcar / Huntsville, Al / Jun 1973 / JCH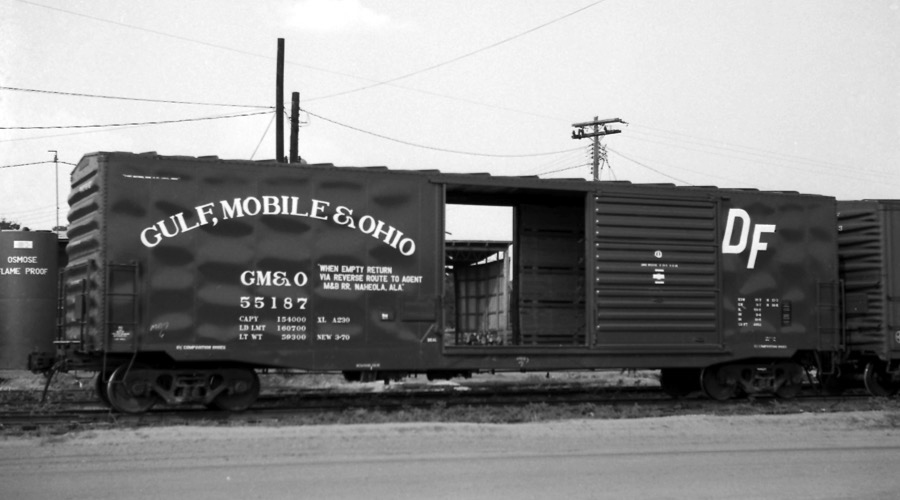 boxcar / Meridian, Ms / Jun 1970 / JCH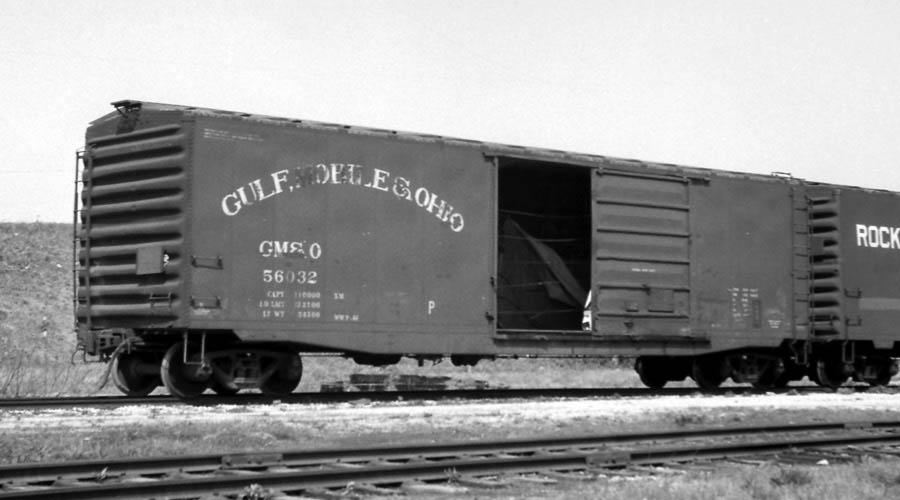 boxcar / Huntsville, Al / Apr 1972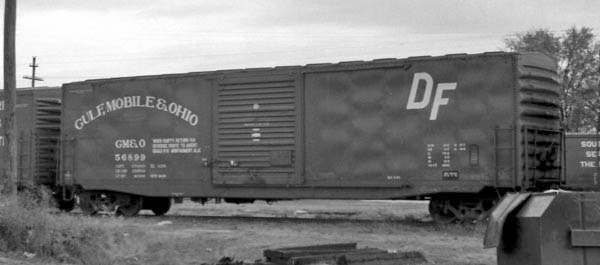 boxcar / Huntsville, Al / Oct 1972 / JCH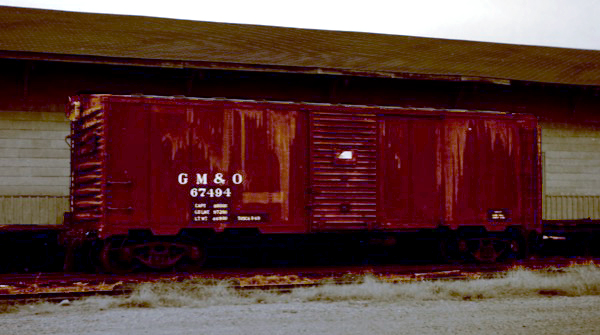 boxcar / Columbus, Ms / Dec 1970 / JCH
boxcar / Huntsville, Al / Feb 1973 / JCH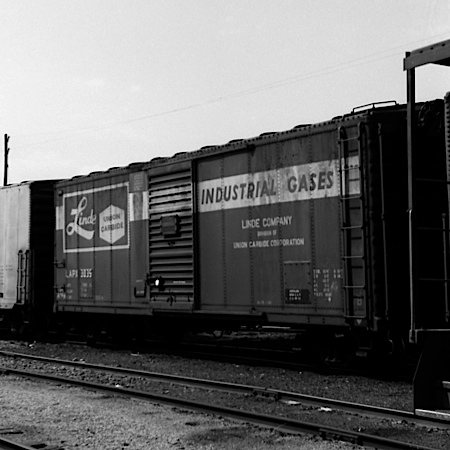 liquid gas boxcar / Huntsville, Al / Apr 1973 / JCH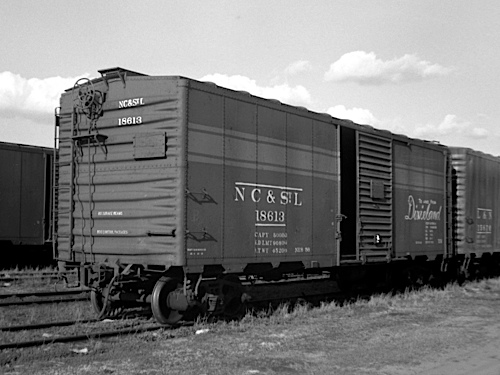 boxcar / Pensacola, Fl / 1959 / JCH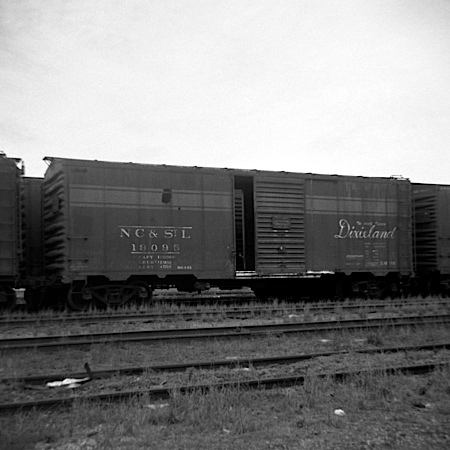 boxcar / Pensacola, Fl / 1959 / JCH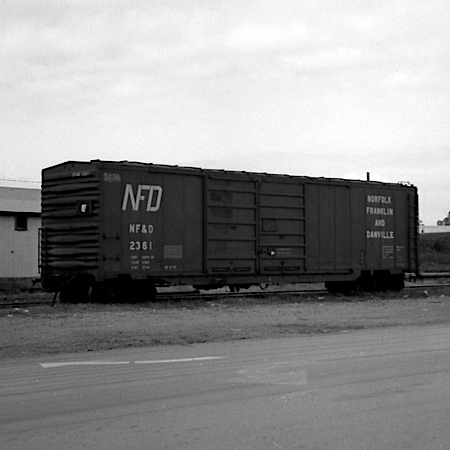 double-door boxcar / Huntsville, Al / Oct 1971 / JCH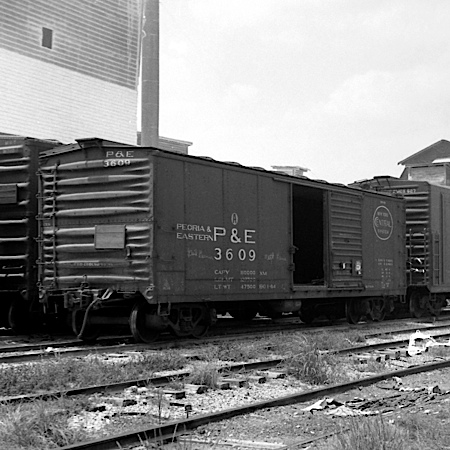 boxcar / Decatur, Al / May 1966 / JCH
automobile boxcar (1939) / Huntsville, Al / Jul 1974 / JCH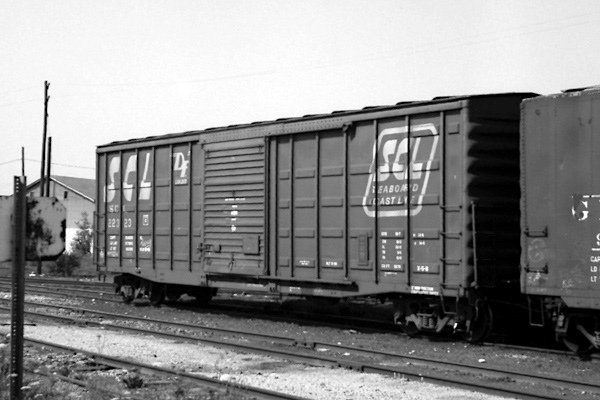 boxcar / Huntsville, Al / Jun 1973 / JCH
boxcar / Huntsville, Al / Jul 1971 / JCH
Boxcar / Huntsville, Al / Feb 1973 / JCH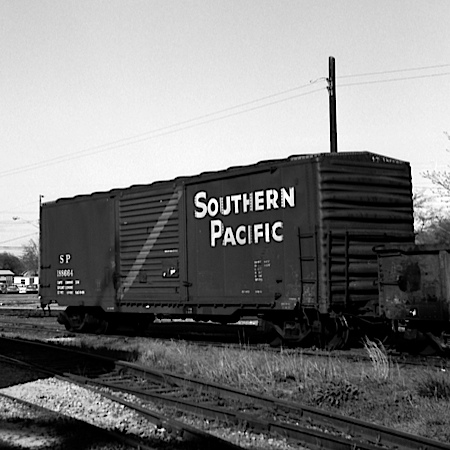 Huntsville, Al / Mar 1973 / JCH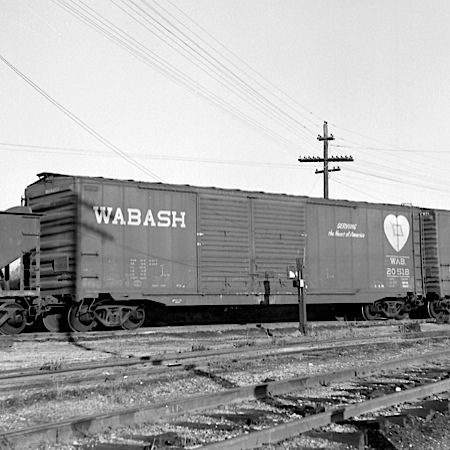 double-door boxcar / Sheffield, Al / Sep 1968 / JCH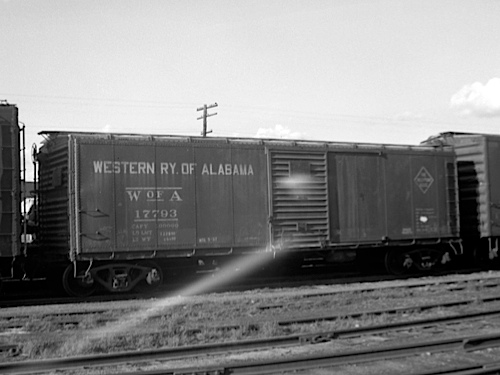 boxcar / Pensacola, Fl / 1959 / JCH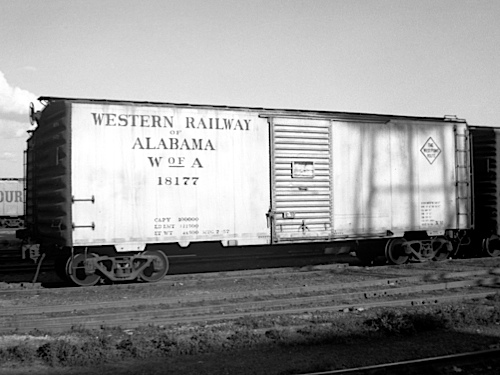 boxcar / Pensacola, Fl / 1959 / JCH
For more boxcars see also our
Boxcar Blog
collection in Lagniappe
Flatcars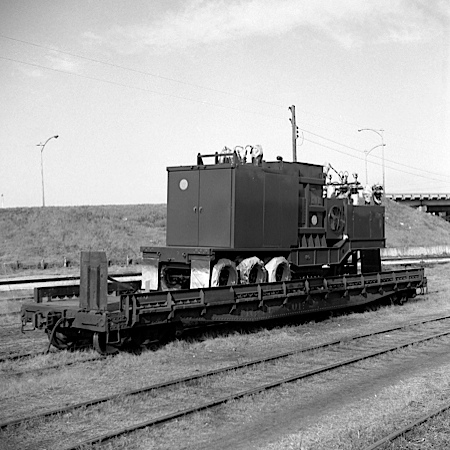 flat car / Huntsville, Al / Dec 1966 / JCH
In the 1960s, my father worked as the electrical engineer for the municipal electric system in Huntsville, Al. In 1966, an order was placed with Westinghouse Electric for a mobile substation for temporary use during outages or line reconstruction (left). In December of that year, dad received a call from the Southern Railway agent that a flatcar had been left in town by the day's local, ready for delivery. The mobile substation was fresh from the factory, with masking paper still over the rubber tires from the spray painting process. Despite the fresh appearance, however, closer inspection revealed that the substation had been damaged in rail shipment to Huntsville. The Southern was instructed to pick up the flat on the next local and reroute its cargo to Birmingham for repairs by Westinghouse, but not before dad rode out to the siding with his Twin Reflex to snap a series of photos of Erie flat #7012 and its damaged goods.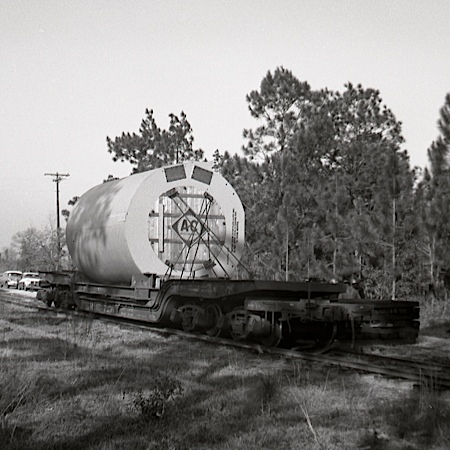 depressed center 8-axle flatcar / Pensacola, Fl / Jan 1959 / JCH
In the winter of 1959, while working for Gulf Power in the Florida panhandle, dad photographed the company's diminutive Vulcan tank engine bringing a large piece of new equipment -- a steam turbine -- to the site of an electrical generating plant still under construction. The crew pulled the impressive Erie depressed-center flatcar from the L&N interchange down toward the construction site, pausing halfway at the crest of the spur to rig up a makeshift braking system before descending the long grade down to the station. The car rides of four 2-axle trucks, with the weight of the depressed center balanced over each two-truck pair. For the complete series of pictures, see our Gulf Power industrial collection.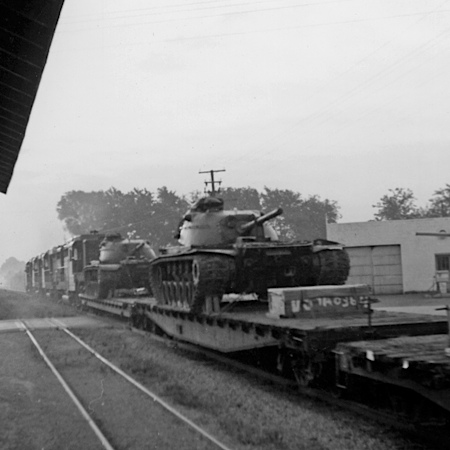 US Army tanks on flatcars / Belle Mina, Al / Jul 1868 / JCH
Gondolas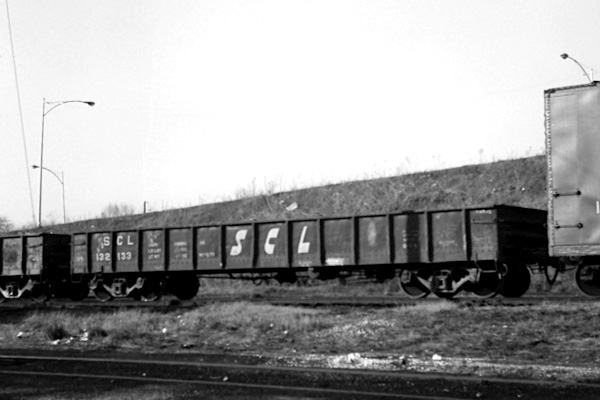 low-side gondola / Huntsville, Al / Jun 1973 / JCH
Hoppers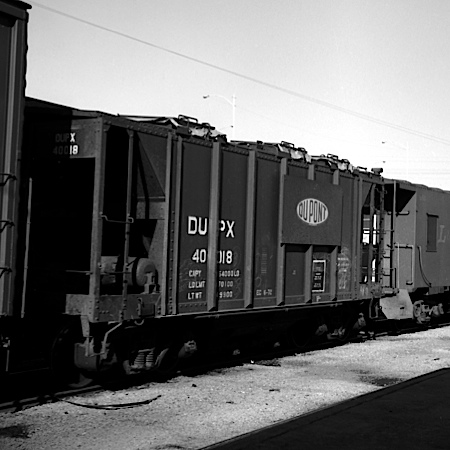 covered hopper / Huntsville, Al / Nov 1974 / JCH
Pulpwood Racks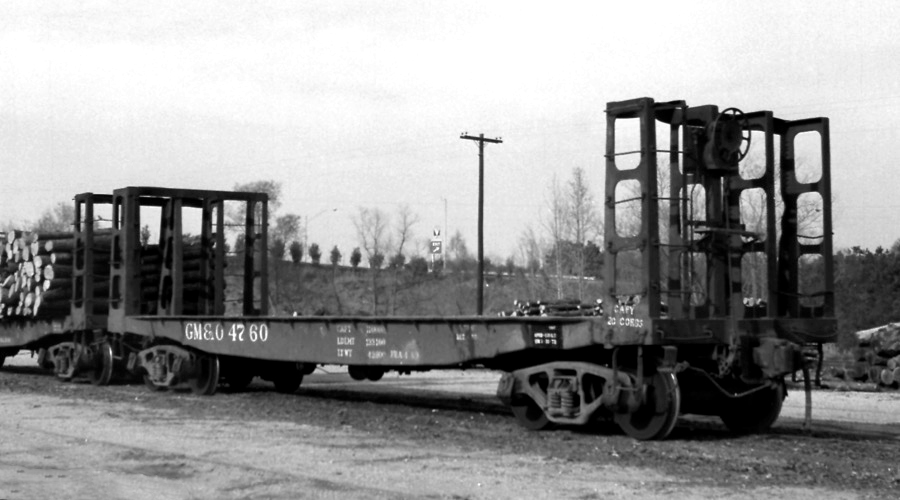 pulpwood rack / Laurel, Ms / Mar 1972 / JCH
Tanks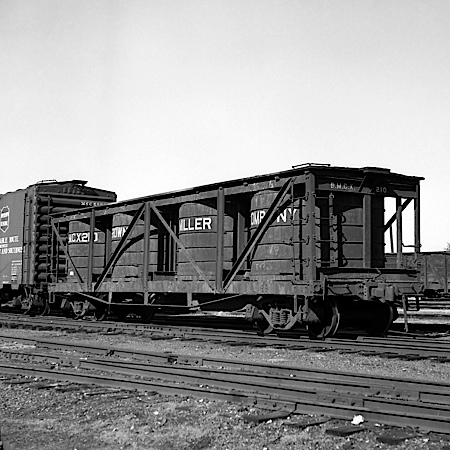 four-vat pickle car / Hattiesburg, Ms / Dec 1960 / JCH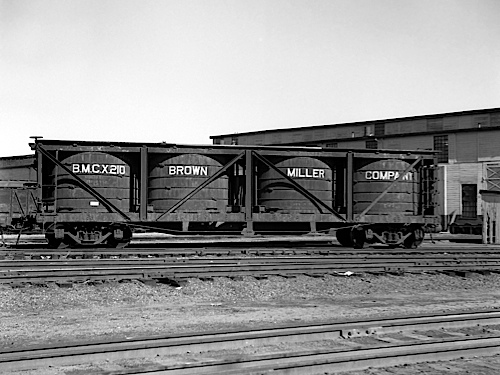 Hattiesburg, Ms / Dec 1960 / JCH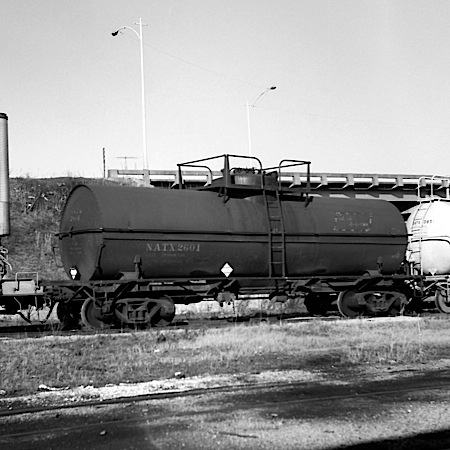 tank car / Huntsville, Al / Jan 1975 / JCH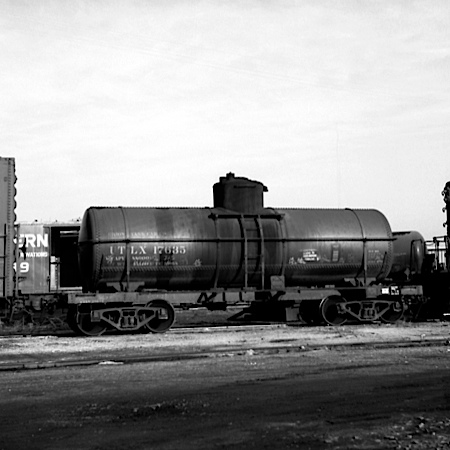 oil tank car / Huntsville, Al / Feb 1973 / JCH
caboose / Laurel, Ms / Oct 1972 / JCH
caboose / Huntsville, Al / 1975 / JCH
caboose / Huntsville, Al / 1975 / JCH
caboose / Columbus, Ms / Jul 1972 / JCH
caboose / Columbus, Ms / Jul 1972 / JCH