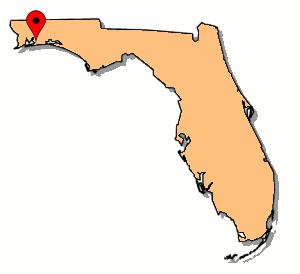 Mid-century, Gulf Power Company served the panhandle of Florida with electrical utility service. In the 1960s, they operated two pieces of track: One was a several mile connection from the Crist Steam Plant, an electrical generating station north of Pensacola, out to the Louisville & Nashville. The track was installed for construction purposes and Gulf Power utilized a small 0-4-0T tank locomotive for shuttling construction equipment and generating station parts between the mainline and the site. The second group of tracks served as a staging yard at another generating plant at River Junction, Fl. The River Junction station burned Alabama coal delivered by rail from the L&N. Throughout the 1950s, Gulf Power used an L&N 0-8-0 in the yard.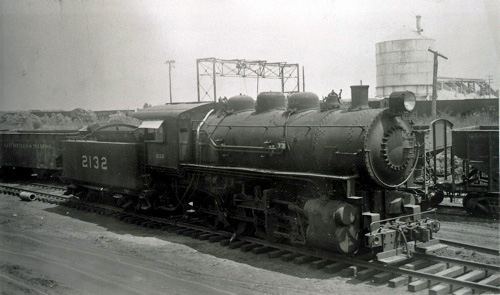 Sneeds, Fl / 1952 / collection
Gulf Power Company #2132
builder:

Louisville & Nashville

arrangement:

0-8-0 Eight-coupled

built:

1992, South Louisville Shops

fuel:

coal/water

notes:

52" drivers and 23.5" x 30" cylinders
blt Louisville & Nashville #2132
to Gulf Power Company #2132
on display, Bainbridge, Ga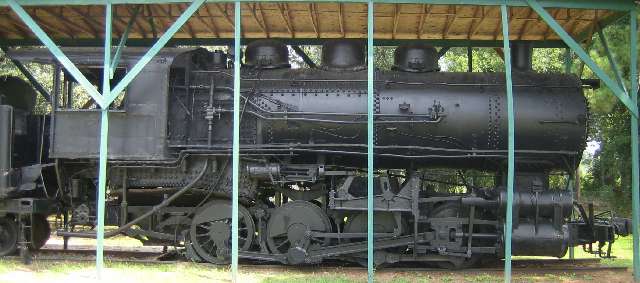 Bainbridge, Ga / Donald Nute photo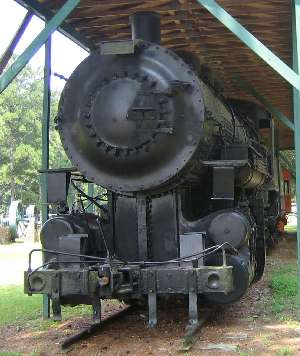 Bainbridge, Ga / Donald Nute photo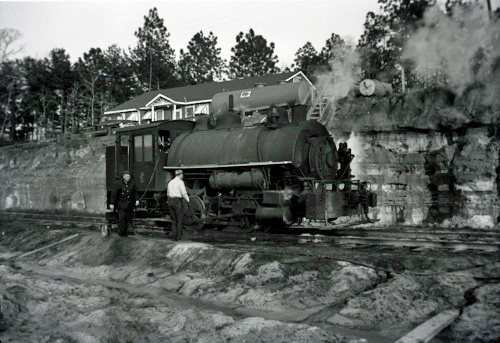 Vulcan 0-4-0T (1925) / Pensacola, Fl / Jan 1959 / JCH
In the winter of 1959, John photographed Gulf Power's diminutive Vulcan tank engine bringing a large piece of new equipment to the steam generating plant still under construction. The crew pulled the depressed-center flatcar from the L&N interchange down toward the construction site, pausing halfway to rig up a braking system before descending a grade down to the station. As seen in the pictures below, the crew utilized a portable air compressor in order to provide brake pipe pressure for the flat car -- the locomotive's brakes were inadequate for the hill with this load. The man seen in the cab in most of these photos is Aubrey Snap -- a machinist in the plant who operated the steamer as needed.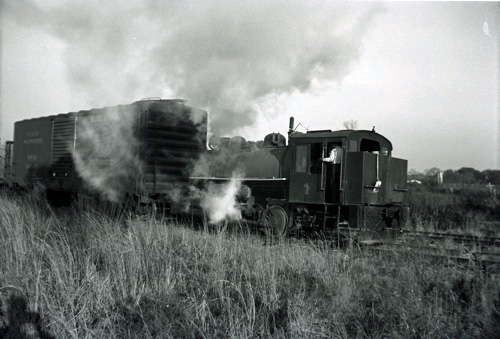 Pensacola, Fl / Jan 1959 / JCH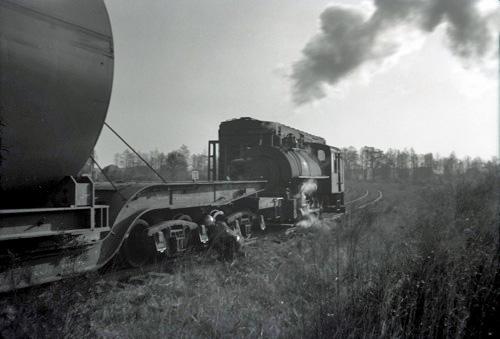 Pensacola, Fl / Jan 1959 / JCH
Pensacola, Fl / Jan 1959 / JCH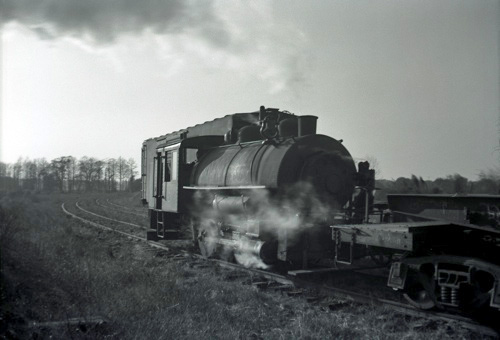 Pensacola, Fl / Jan 1959 / JCH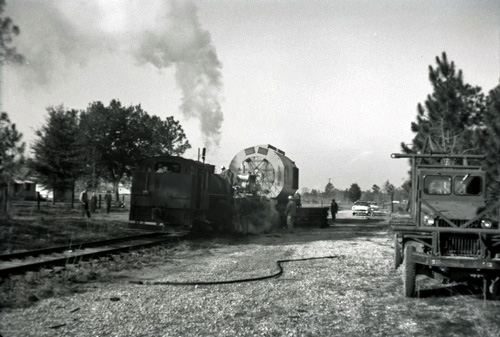 Pensacola, Fl / Jan 1959 / JCH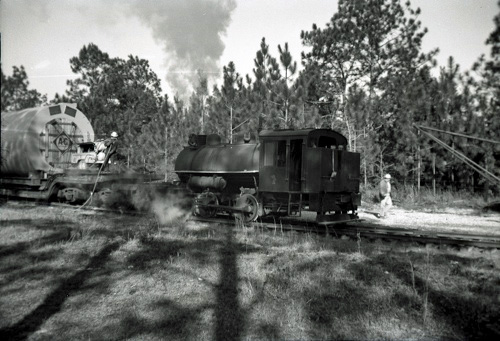 Pensacola, Fl / Jan 1959 / JCH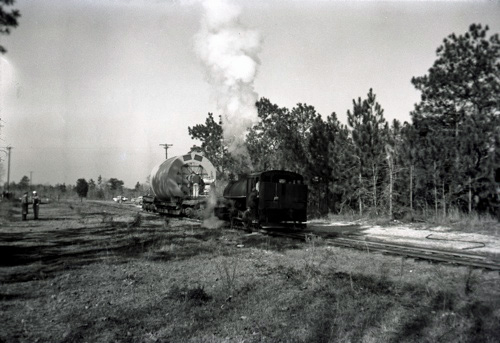 Pensacola, Fl / Jan 1959 / JCH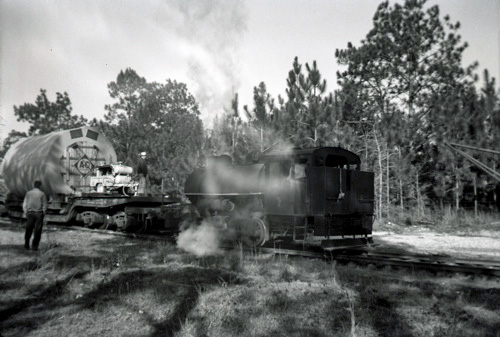 Pensacola, Fl / Jan 1959 / JCH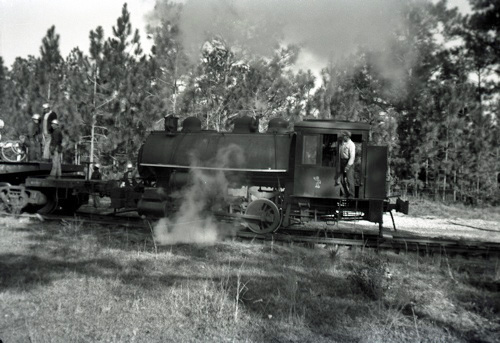 Pensacola, Fl / Jan 1959 / JCH