Industrial Odds and Ends
A sampling of industrial motive power too obscure to classify but too interesting to ignore.
Beaunit Mills Inc.
Beaunit Mills
operated numerous weaving mills across the Southeast, including a large Rayon plant in Elizabethton, Tennessee. The plant operated an industrial 0-6-0 "fireless" locomotive, taking on steam from a stationary boiler in the plant complex. #1 was known to interchange cars with the
East Tennessee & Western North Carolina
Consolidations.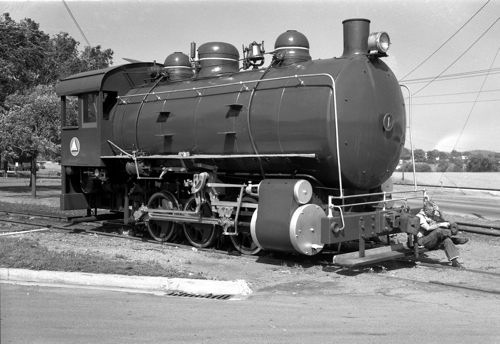 fireless 0-6-0 / Elizabethton, Tn / May 1967 / collection
Central Foundry Company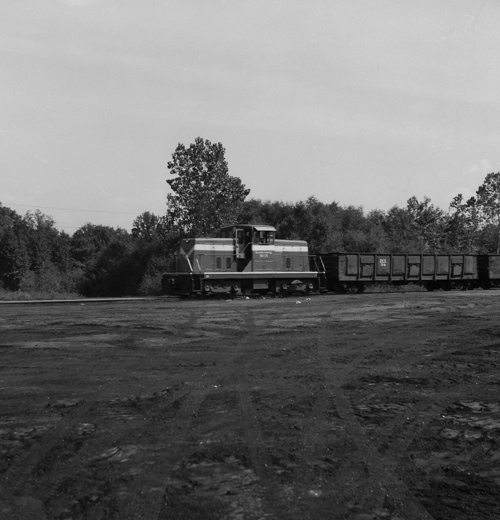 GE 65 ton / Holt, Al / Oct 1960 / JCH
Central Illinois Public Service Company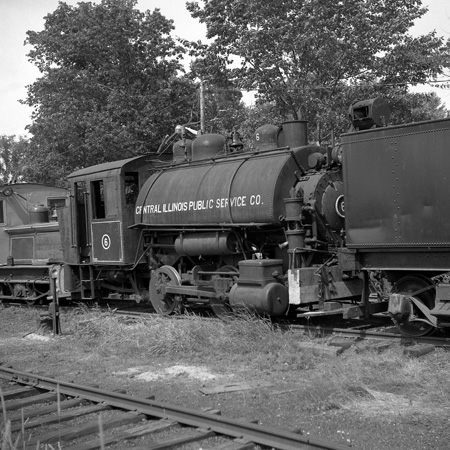 Vulcan 0-4-0T (1923) / North Freedom, Wi / Jun 1970 / JCH


Central Illinios Public Service #6
builder:

Vulcan Lomotive Works
arrangement:

0-4-0T switcher
built:

1923, Vulcan #3376
fuel:

coal/water
notes:
blt for the DuPont Company as #4
to Central Illinios PS as #6 in 1953
to Mid Continent Rwy Museum in 1965
Central Lumber Company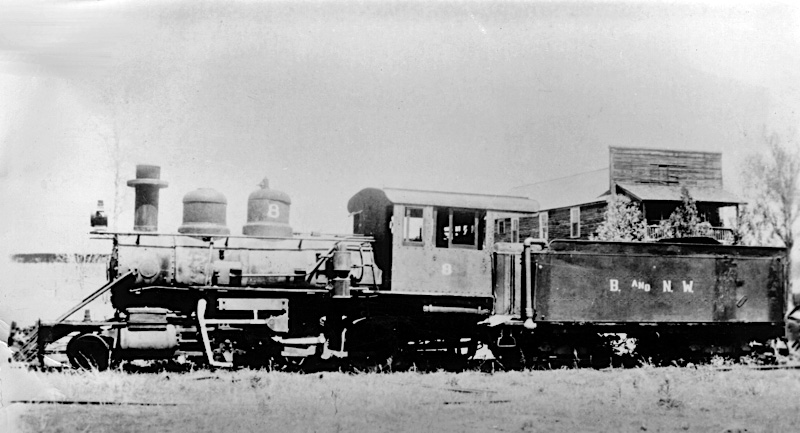 3-foot gauge 2-6-0 / Quentin, Ms / 1942 / collection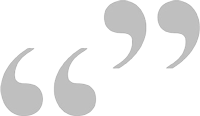 This locomotive is the illustrious Central Lumber Company 3-foot gauge 2-6-0 stored at Quentin, Miss. (on the Mississippi Central just west of Brookhaven) probably in 1942. This loco lasted, with others, in a scrap line at Quentin until being cut up during World War II. Bill Witbeck saw them many times and photographed them with chalk lettering added to illustrate their heritage. There really was a Brookhaven & North Western RR, which I believe this loco worked for at one time, but Bill lettered the thing for a lot of other railroads, too. Not too many years ago I noted that Harold Vollrath advertised a photo of a Kentwood & Eastern 2-6-0. Not having much K&E stuff I ordered an 8x10 to see what it was, and got, a Central Lumber Co. 2-6-0 ... and you know the rest of the story.
Louis Saillard, 2011
Dixie Construction Company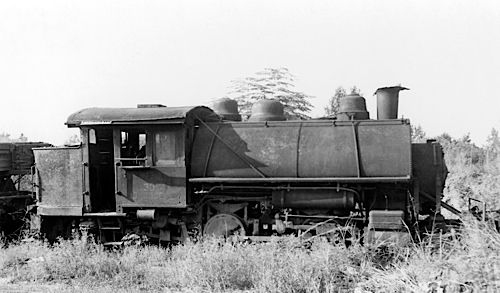 unknown 2-4-2T / Jackson Lake, Al / Sep 1938 / collection
Ely-Thomas Lumber Company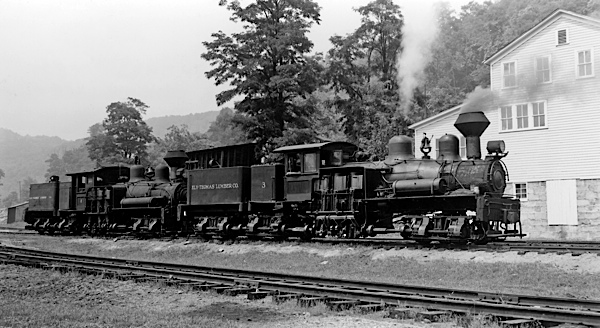 Lima Shay (1912) / Fenwick, WV / Aug 1960 / collection
Mississippi Power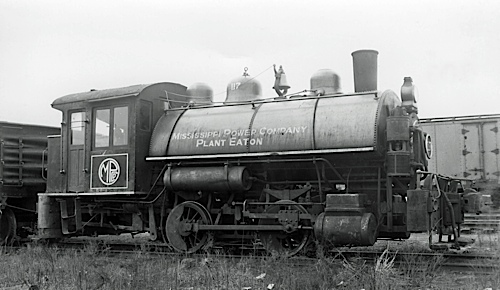 0-4-0T / Meridian, Ms / Nov 1950 / collection
National Cash Register Company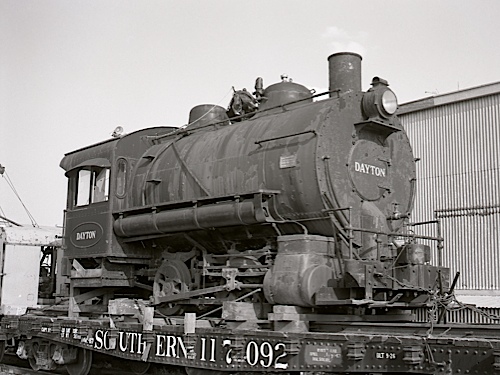 fireless 0-4-0 / Norcross, Ga / Jul 1968 / collection
Parish Line Railway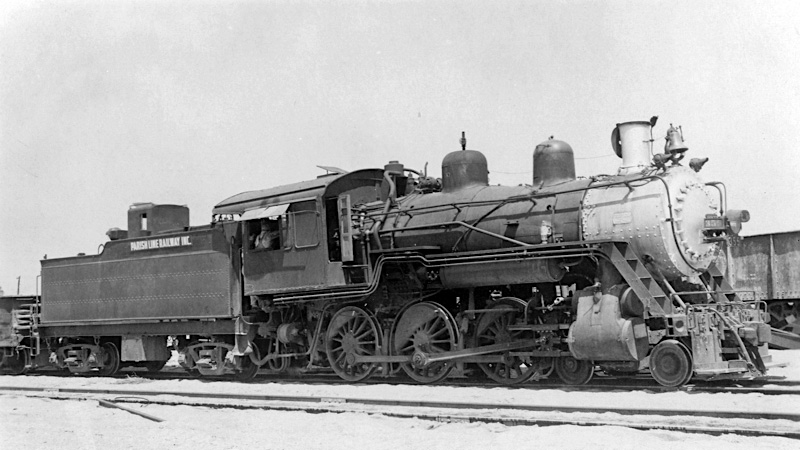 Kinder, La / May 1954 / collection
Richton Gravel Company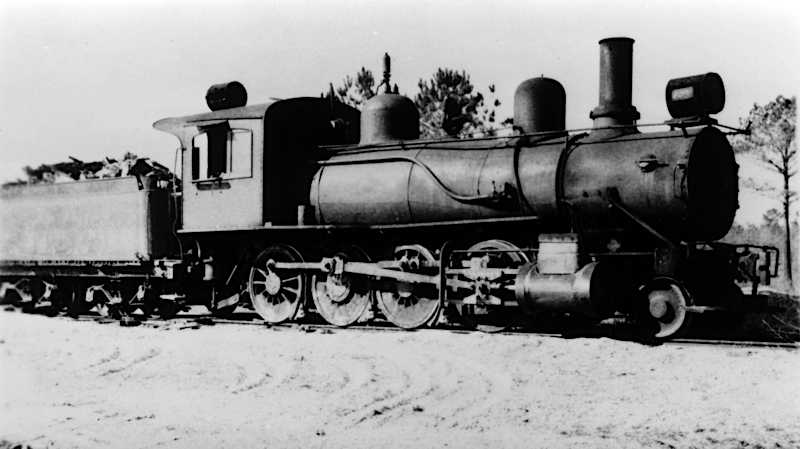 Richton, Ms / 1949 / collection
Southern Iron & Equipment Company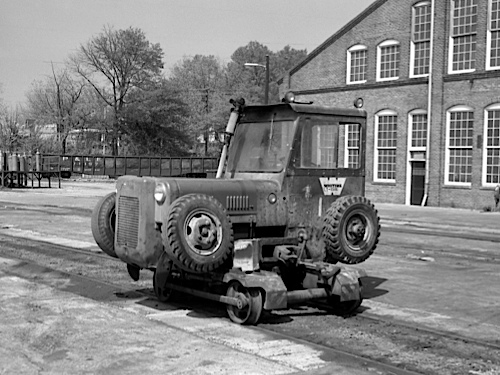 shop switcher / Atlanta, Ga / Apr 1969 / collection
Southern Wood Piedmont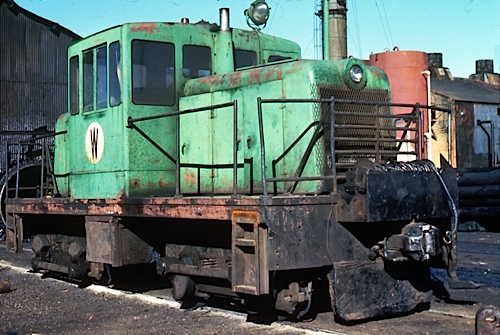 GE 45 ton / Spartanburg, Sc / Nov 1984 / collection
Tennessee Corporation
Plymouth 10 ton / East Point, Ga / Mar 1968 / collection
Tyson Foods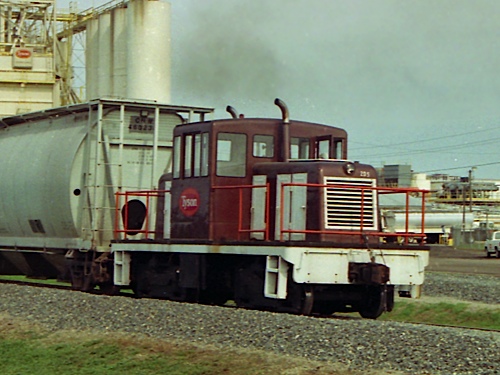 GE 45 ton / Waldron, Ar / Aug 1992 / RWH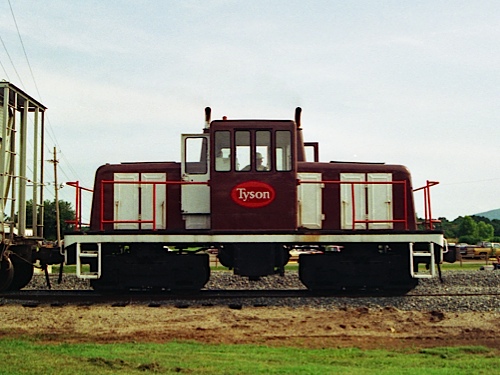 Waldron, Ar / Aug 1992 / RWH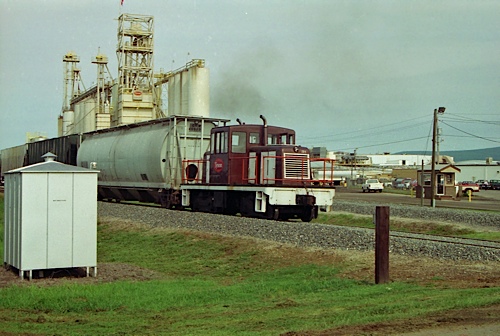 Waldron, Ar / Aug 1992 / RWH
United States Army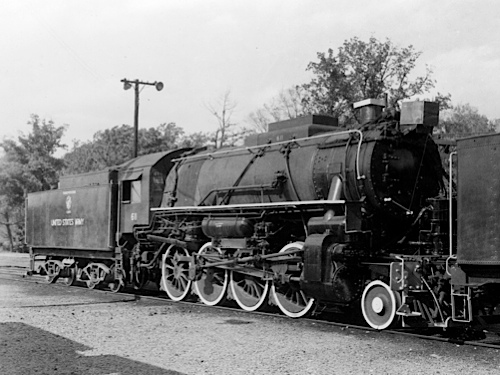 USATC S160 Class 2-8-0 / Ft. Eustis, Va / 1959 / collection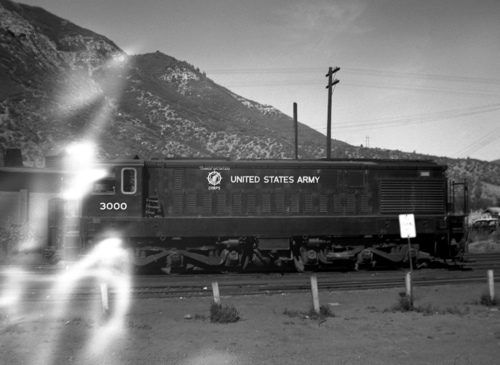 unknown / Silverton, Co / Jun 1959 / JCH

There's little to say on US Army #3000 (above, right) because little is known about this locomotive. During a 1959 visit to the tourist railroads of Colorado, my father snapped a 120 negative of this unusual diesel-electric at Silverton. Unfortunately, the lens afforded a light leak, but the unit is so unusal -- a 36" gauge C-C switcher letter for the U.S. Army -- I had to include it here.
Westwego Salvage
0-4-0T / Westwego, La / 1948 / JCH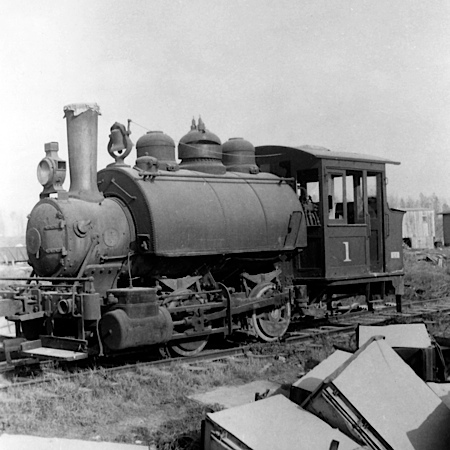 Westwego, La / 1948 / JCH

Tea kettle #1 (below) has little significance in and of itself, strewn as it is among the rusting appliances and scrap metal of a salvage yard along the Mississippi River near New Orleans. But relative to our photo collection, the little 0-4-0 tanker is an important specimen: She's the first locomotive my father ever photographed. The story goes that not long after purchasing their first new car in 1947, dad's family decided to go for a drive and to venture across the Mississippi River on the Huey P. Long bridge -- a massive steel structure named for Louisiana's notorious governer. While following the mighty Mississippi along River Road through Westwego, Louisiana, my father -- in 1948, 15 years old -- spotted the loco in the Westwego Salvage yard. "It was the smallest locomotive I had ever seen," he later recalled. My grandfather pulled over to the side of the road and dad convinced my grandmother to let him take a few photos with the family's Kodak folding camera. Thus began a 60 year interest in railfan photography -- appropriately, I suppose, with little #1.
This page was updated on 2017-07-06