New responsive screen layout coming soon!
Dallas Area Rapid Transit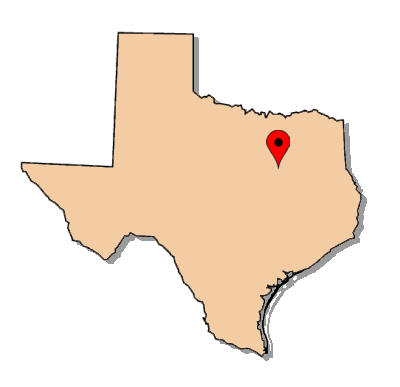 The Dallas Area Rapid Transit system (DART) operates 49 miles of light rail passenger service on two lines across the Dallas metropolitan area. With a daily ridership of newaly 70,000 people, it is among the top ten busiest light-rail systems in the country.
DART rail system map
Amtrak platform / Dallas, Tx / Jun 2009 / RWH
Rapid Transit
Kinki Sharyo 4 truck / Dallas, Tx / Jun 2009 / RWH
Dallas, Tx / Jun 2009 / RWH
Dallas, Tx / Jun 2009 / RWH
Dallas, Tx / Jun 2009 / RWH
Dallas, Tx / Jun 2009 / RWH
DART train and Amtrak's Texas Eagle / Dallas, Tx / Jun 2009 / RWH
Historic M-Line
The McKinney Avenue Transit Authority operates a section of historic streetcar trackage in downtown Dallas -- a route known as the M-Line. The operation includes a stable of six operating cars from various builders. Seven other cars are undergoing or awaiting restoration.
M-Line route map
In 1872 (some sources say 1871) the first street railway in Dallas was a mule car line that ran from the Court House to the Houston and Texas Central Railroad depot. In 1875, four different mule car lines were in operation. By the summer of 1889, four steam-powered city lines had been constructed and were successfully carrying passengers.
In 1889 the first electric streetcar line was built, just the first of many more such lines built in the city by various transit companies. A cable car line was proposed in 1890, but by 1891 only 3,000 feet of it had been built and it was never completed. Eventually, the existing mule and steam powered railways were converted or were abandoned as the electric cars provided faster, more reliable and pollution-free service. In 1917 all the various companies were consolidated into one: The Dallas Railway Company. This later became the Dallas Railway and Terminal Company (The company also owned the Interurban Terminal building.) and finally the Dallas Transit Company. The Texas Electric Railway interurban also once operated local streetcar service in the Oak Cliff section of Dallas. In 1925 they sold this line to Dallas Railway.
Dallas, Tx / Jun 2003 / JCH
McKinney Ave Transit Authority #636
builder:

J. G. Brill Company

type:

One-truck "Birney Safety Car"

built:

_________

notes:

length: 28'; weight: 10 tons
blt for Dallas Railway Co
retired from service, 1947
used as private residence
restored and donated to MATA, 1970s
Dallas, Tx / Jun 2003 / JCH
Dallas, Tx / Jun 2003 / JCH
Dallas, Tx / Jun 2003 / JCH
636 interior / Dallas, Tx / Jun 2003 / JCH
Dallas, Tx / Jun 2003 / JCH
McKinney Ave Transit Authority #122
builder:

J. G. Brill Company

type:

one-truck, Brill 21E truck

built:

1909

notes:

length: 28'; weight: 14 tons
blt for municipal service in Porto, Portugal
retired, 1978
in charter service for MATA
Locations
Dallas, Tx / Jun 2003 / JCH
Dallas, Tx / Jun 2003 / JCH
Dallas, Tx / Jun 2003 / JCH
Dallas, Tx / Jun 2003 / JCH
Links / Sources
This page was updated on 2016-04-17