New responsive screen layout coming soon!
Twin Seam Mining Company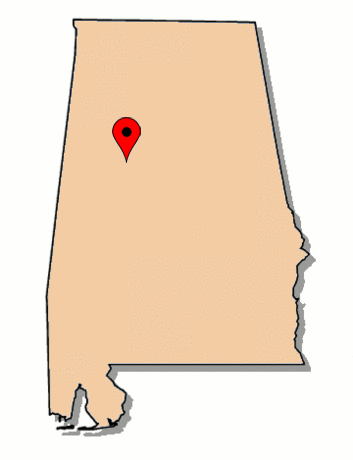 The Twin Seam Mining Company served various coal pits near Kellerman, Al, east of Birmingham. The company employed several hard-working Shay locomotives to haul loaded coal hoppers up a grade for mainline interchange. Coal trucks brought the coal to the railroad loading facility. Sometime in the early 1960s, a wooden trestle gave way underneath one of the locomotives and the rail operation and its rugged Shays were subsequently scrapped.
See also our complete
Twin Seam Mining Company industrial collection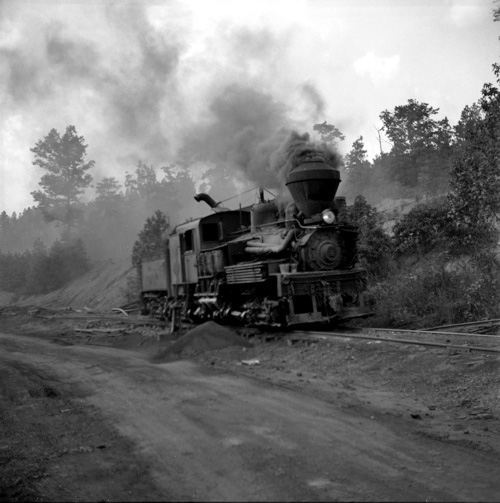 Lima 3 truck Shay (1923) / Kellerman, Al / Oct 1960 / JCH
Twin Seam Mining Company #5
builder:

Lima Locomotive Works

arrangement:

Class C 3-truck Shay

built:

Dec 1923, Lima #3247

fuel:

coal/water

notes:

blt as Winchester & Western RR #4
returned to Lima Locomotive Works 1925
sold as Meadow River Lumber #5, 1926
to Twin Seam Mining Company, 1958
scrapped at Fox, Al in 1963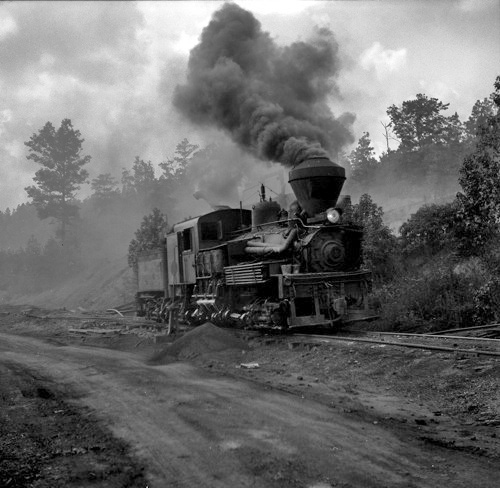 Kellerman, Al / Oct 1960 / JCH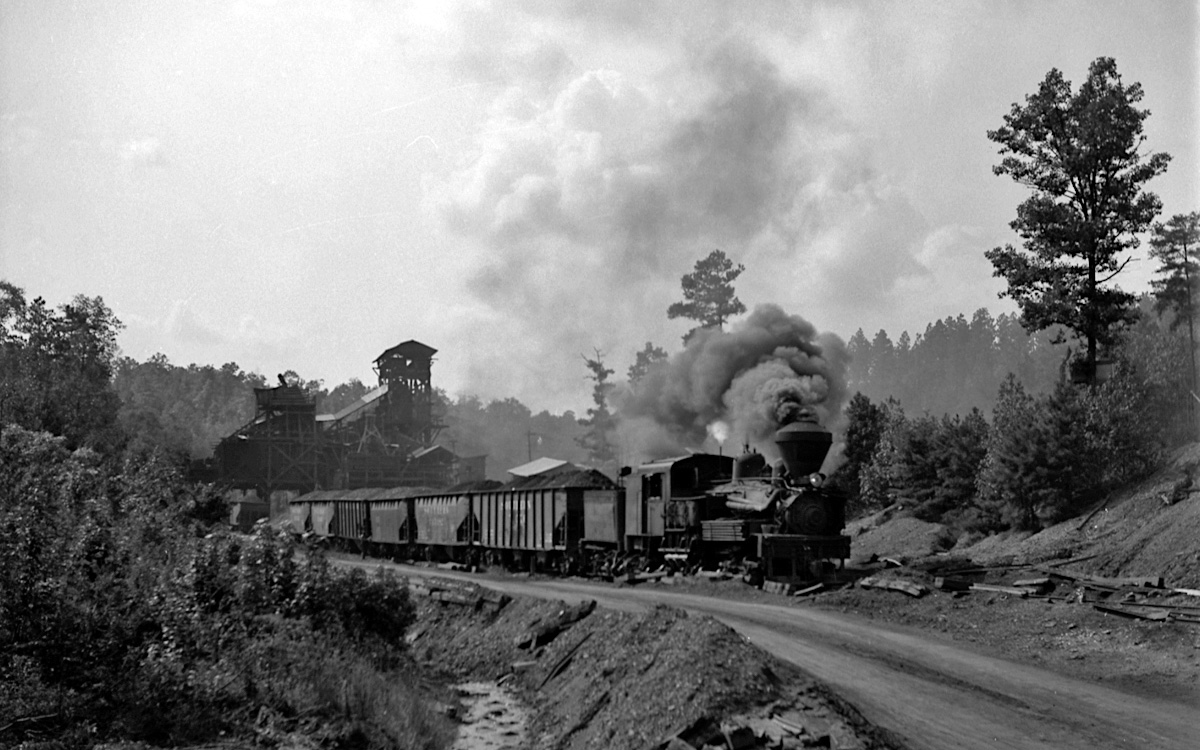 Kellerman, Al / Oct 1960 / JCH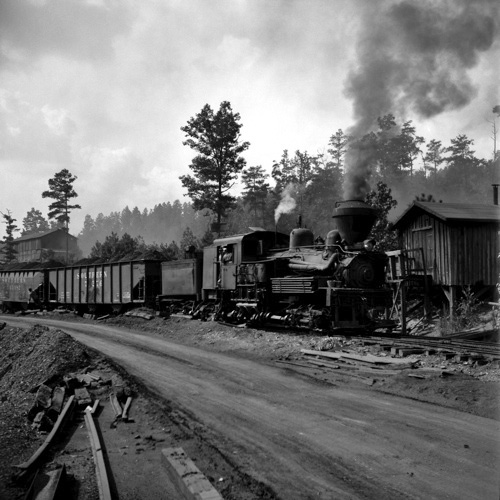 Kellerman, Al / Oct 1960 / JCH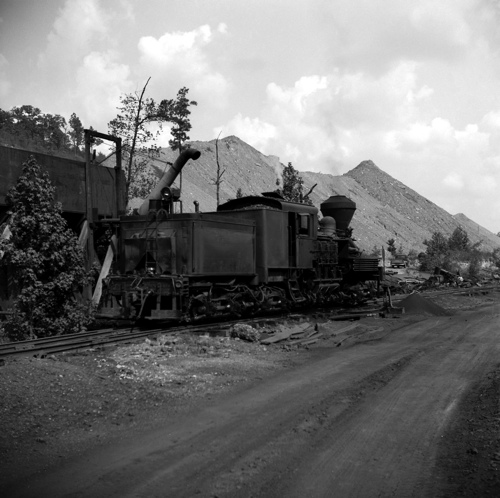 Kellerman, Al / Oct 1960 / JCH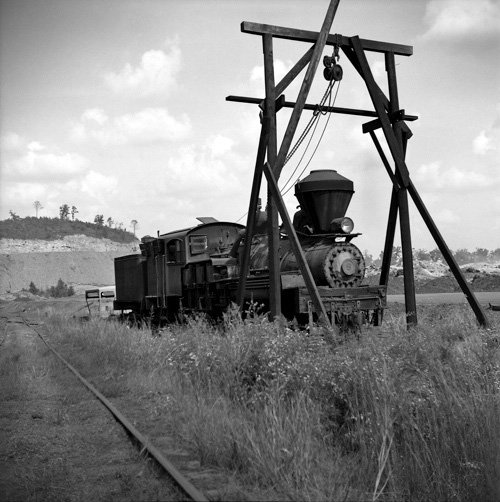 Kellerman, Al / Oct 1960 / JCH
Twin Seam Mining Company #8
builder:

Lima Locomotive Works

arrangement:

Class C 3-truck Shay

built:

Nov 1922, Lima #3195

fuel:

coal/water

notes:

blt for Scotch Lumber Company
to Alabama & Tombigbee Railroad #8
to Twin Seam Mining Company, 1949
scrapped at Kellerman, Al in 1963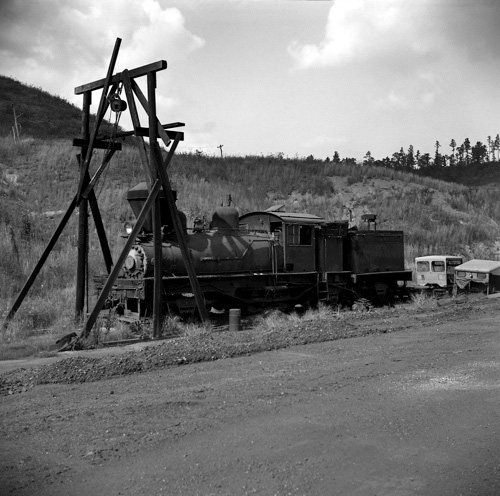 Kellerman, Al / Oct 1960 / JCH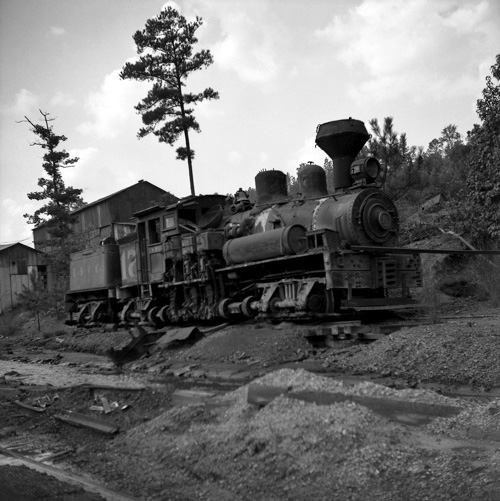 Kellerman, Al / Oct 1960 / JCH
Twin Seam Mining Company #17
builder:

Lima Locomotive Works

arrangement:

Class C 3-truck Shay

built:

Jan 1917, Lima #2863

fuel:

coal/water

notes:

blt for Cherry River Boom & Lumber Co.
to Twin Seam Mining Company, 1947
scrapped at Kellerman, Al in 1963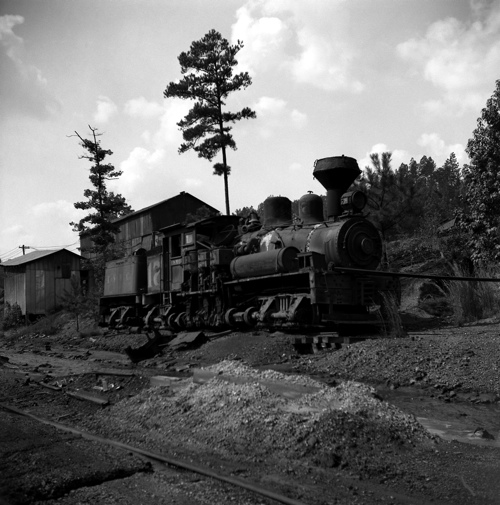 Kellerman, Al / Oct 1960 / JCH
This page was updated on 2016-10-01