Winamac Southern Railway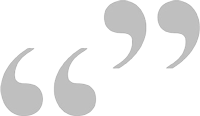 We are a fifth generation, family owned short line group of railroad companies. We operate several rail lines and offer value added service to our customers. Each of our lines operates as independent divisions, but receives support from our centralized headquarters. Efficient, safe, customer dedicated service is our mission. Our commitment to the rail industry and intense dedication to customer service provides the best possible rail service.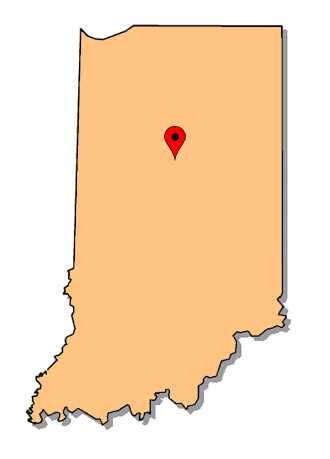 The Winamac Southern Railway is a shortline railroad operated in northern central Indiana under lease by the U S Rail Corporation. Two lines radiate from Logansport to Kokomo and Bringhurst, and formerly a third to Winamac. All lines are former Pennsylvania routes acquired from Conrail in 1993, later Norfolks Southern. WSRY hauls outbound grain and inbound agricultural supplies, connecting with the Norfolk Southern in Marion, the Toledo, Peoria and Western Railway at Logansport, and with the Central Railroad of Indianapolis at Kokomo. Until 2009, the Central Railroad of Indianapolis operated the company as agent.
Motive Power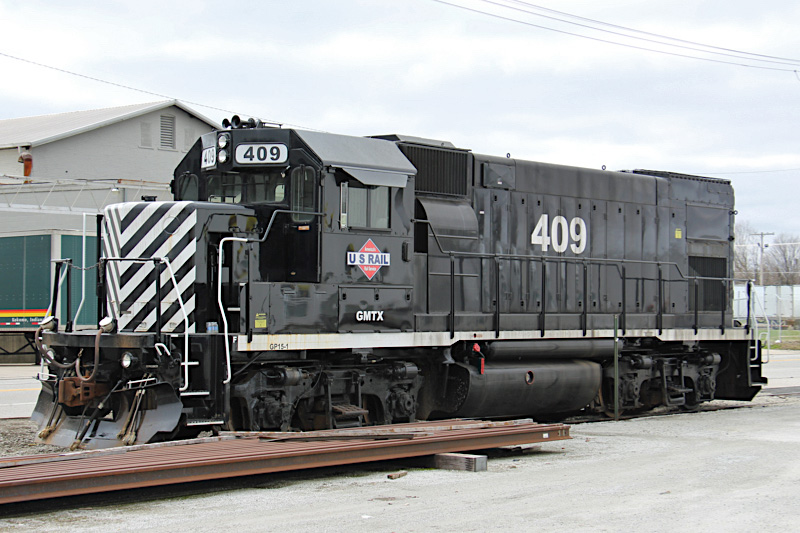 Kokomo, In / Apr 2016 / RWH


GATX Rail Locomotive Group #409
builder:

Electro Motive Division
model:

GP15-1
type:

B-B light duty road switcher
built:

Dec 1979, EMD #787249-100
series:

310 produced 1976-1982
engine:

EMD 645E (12 cyl, 1500 hp)
notes:
blt Conrail #1670 (1 of 100 units)
1 of 25 GP15 models on GATX roster
on lease to Winamac Southern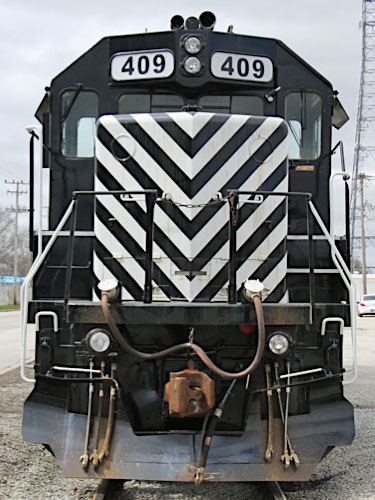 Kokomo, In / Apr 2016 / RWH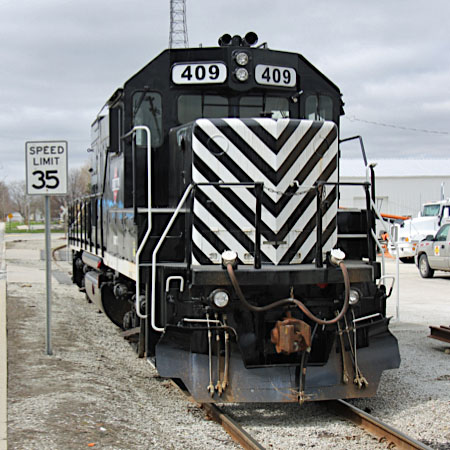 Kokomo, In / Apr 2016 / RWH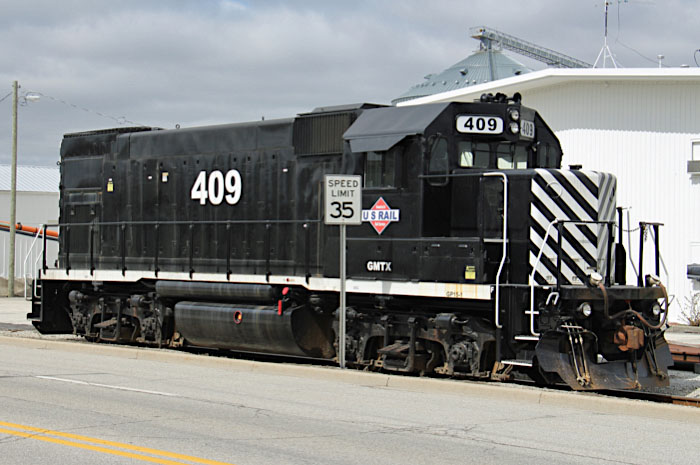 Kokomo, In / Apr 2016 / RWH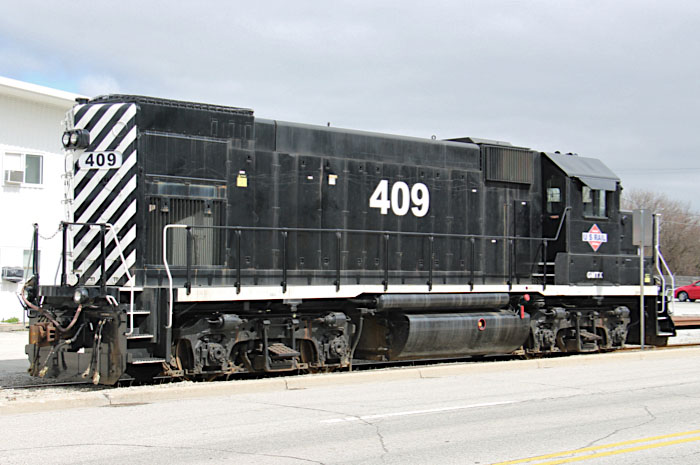 Kokomo, In / Apr 2016 / RWH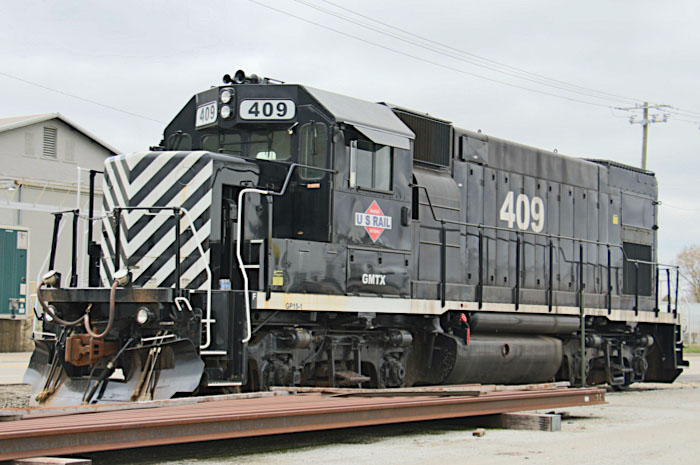 Kokomo, In / Apr 2016 / RWH
Locations
Kokomo, In / Apr 2016 / RWH

Kokomo, In / Apr 2016 / RWH
Links / Sources
Kokomo Division of U S Rail Corporation
Wikipedia article for Winamac Southern Railway
Edward A. Lewis, American Shortline Railway Guide - Fifth Edition (Kalmbach, 1996) 337
This page was updated on 2016-10-16