New responsive screen layout coming soon!
Terminal Railway Association of St Louis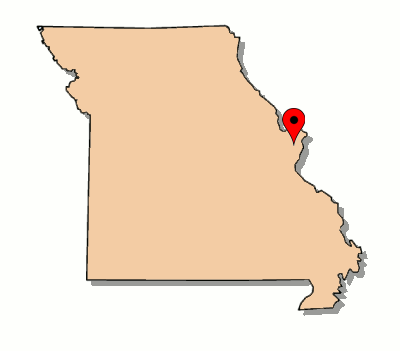 The Terminal Railway Association of St Louis was formed in 1889 by eight railroads serving the St. Louis area, all seeking an "an efficient and economical method of interchanging passenger and freight traffic over the Mississippi River." Original partner roads included the Louisville & Nashville, the Wabash, and the Missouri Pacific. Present-day owners represent most of the current major Class Ones: the Union Pacific, Burlington Northern and Sante Fe, CSX Transportation, Canadian National, and Norfolk Southern Corporation. In addition to owning and maintaining several major river bridges in the region, the Association operates a substantial interchange yard across the river in Madison, Illinois.
Motive Power
St Louis, Mo / 1971 / collection
Terminal Rwy Assoc St Louis #501
builder:

Electro Motive Division

model:

SW1

type:

B-B yard switcher

built:

Jun 1940, EMD #1076

series:

660 produced 1939-53

engine:

EMD 567 (6 cyls. 600 hp)

notes:

to Columbus & Greenville #501, 1972
St Louis, Mo / 1971 / collection
St Louis, Mo / 1971 / collection
Terminal Rwy Assoc St Louis #505
builder:

Electro Motive Division

model:

SW1

type:

B-B yard switcher

built:

Oct 1947, EMD #5022

series:

660 produced 1939-53

engine:

EMD 567 (6 cyls. 600 hp)

notes:

to Columbus & Greenville #505, 1972
St Louis, Mo / 1964 / collection
Terminal Rwy Assoc St Louis #507
builder:

Electro Motive Division

model:

SW1

type:

B-B yard switcher

built:

Oct 1947, EMD #5024

series:

660 produced 1939-53

engine:

EMD 567 (6 cyls. 600 hp)

notes:

to Precision National
scrapped, 1973
St Louis, Mo / 1971 / collection
Terminal Rwy Assoc St Louis #508
builder:

Electro Motive Division

model:

SW1

type:

B-B yard switcher

built:

Oct 1947, EMD #5025

series:

660 produced 1939-53

engine:

EMD 567 (6 cyls. 600 hp)

notes:

to Columbus & Greenville #508, 1972
to United Cement, Artesia MS, 1981
Links / Sources