Massachusetts Central Railroad

"The Transportation Leader in Central Massachusetts"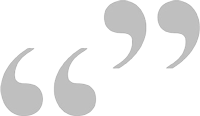 Since 1979, the Massachusetts Central Railroad has provided rail freight serivce to New England. Serving both on-line customers with rail direct delivery, as well as off-line customers through distribution and reload operations, MassCentral provides cost effective transportation for a wide variety of commodities. Our location in central Massachusetts is on major highway routes providing access to Boston, Hartford, Providence, Springfield and all of New England in just hours.
The Massachusetts Central Railroad was organized in 1979 to operate freight service over a 26 mile pike from Palmer, Massachusetts, northeast to South Barre. The line is a former Penn Central (ex New York Central) branch, and today principle traffic includes containers, plastics, coal, and paper. The right of way was built by the Ware River Railroad in the 1870s. Currently the line is owned by the commonwealth of Massachusetts and leased to the MCER for operation. Interchange is at Palmer with CSX Transportation and the New England Central Railroad.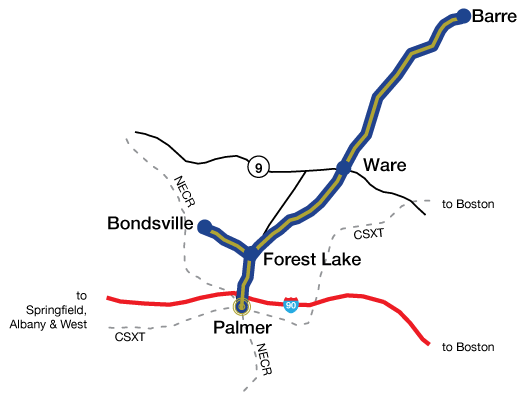 MCER route map / web
| | |
| --- | --- |
| HawkinsRails thanks Al Randall for updated information and recent pictures of #2100 | |
Motive Power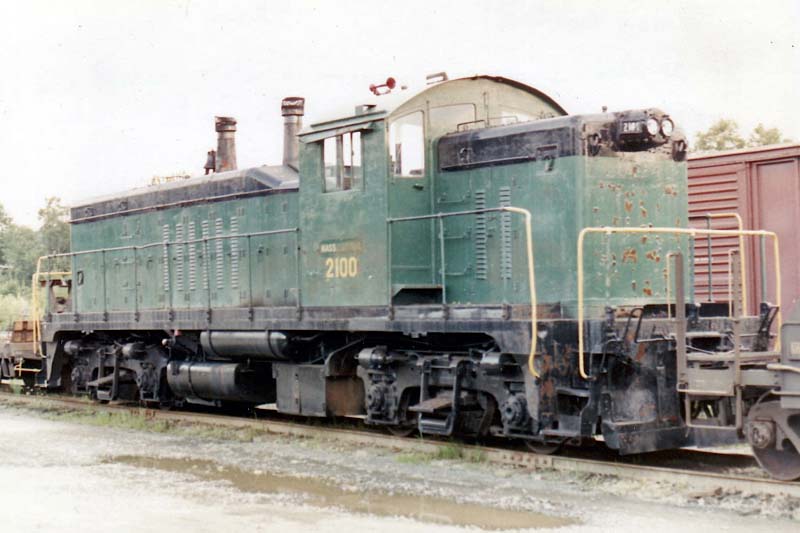 Palmer, Ma / Aug 1989 / Al Randall photo / collection


Massachusetts Central #2100
builder:

Electro Motive Division
model:

NW5
type:

B-B light road switcher
built:

Jan 1947, EMD #3615
series:

13 produced, 1 for SOU
engine:

EMD 567B, 12 cyl. 1000hp
notes:
blt Southern #2100, 1947
assigned to New Orleans, La
to Massachusetts Central #2100
Southern Railway #2100 was one of only 13 NW5 units constructed by Electro Motive Division, and spent its entire career working the light industrial trackage of the former Louisiana Southern in New Orleans. Retired by the Southern in 1979, the unit was sold and stored at Tennessee Valley Railway Museum. Later that year it was purchased by the Massachusetts Central and placed in service on its branchline. In the mid 1980s, the unit was stored out of service for five years during which time the prime mover was replaced with a 567B engine from an ex Boston & Maine SW9 switcher. By 2001 the locomotive had been changed to short-hood forward, made MU compatible, converted to 26L brakes, and had a snow plow added to the pilot. Rare #2100 is still in service today, often in lashup with MCER #960 -- an ex Milwaukee GP9M.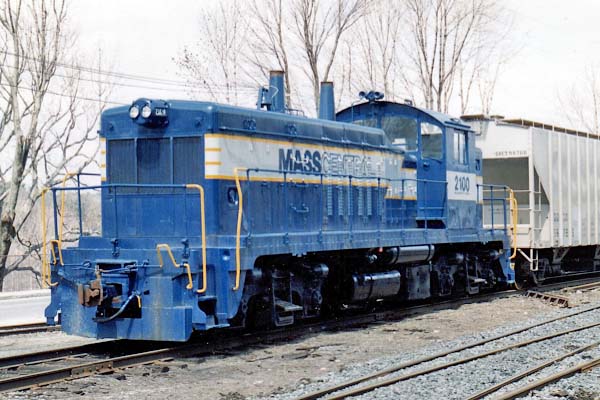 Ware, Ma / Mar 1993 / Randall photo / collection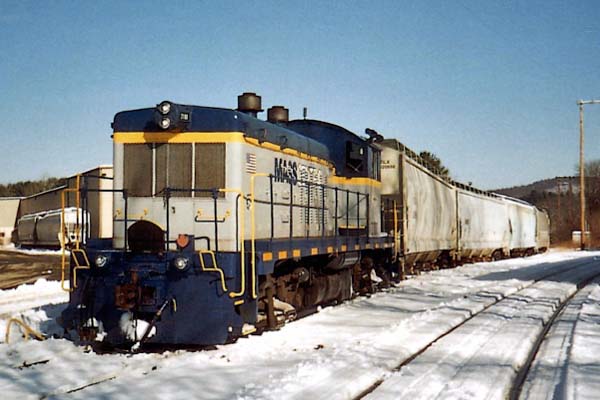 Ware, Ma / Jan 2009 / Randall photo / collection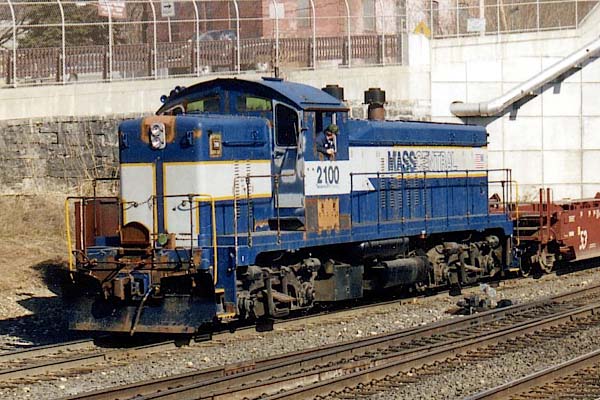 Palmer, Ma / Mar 2001 / Randall photo / collection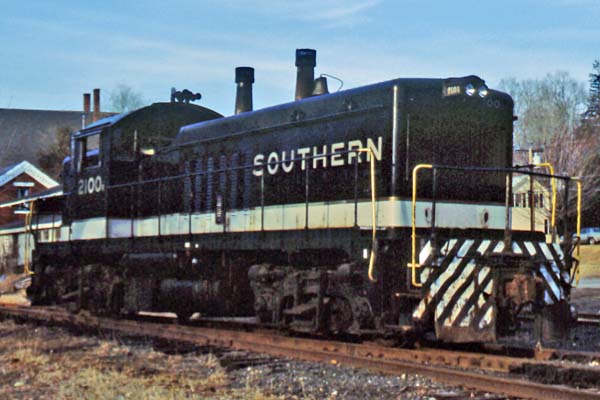 in Massachusetts / cira 1980 / collection
New Orleans, La / Oct 1973 / collection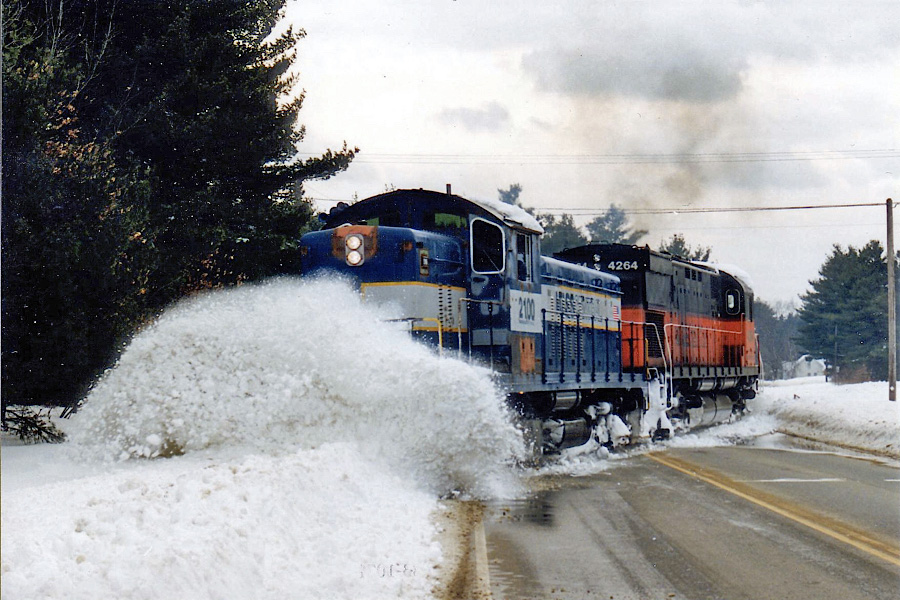 Wheelwright, Ma / Feb 2001 / Randall photo / collection
Lagniappe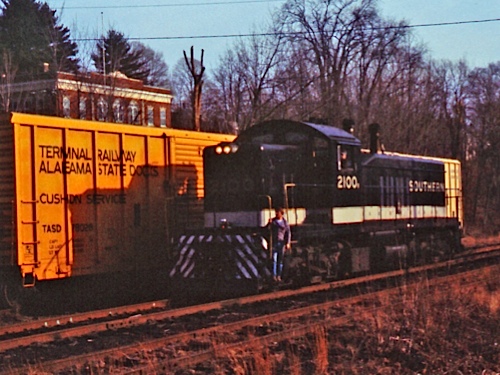 collection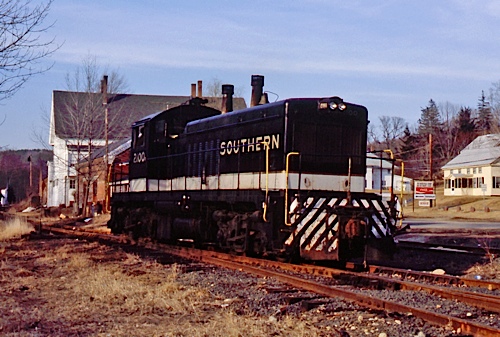 collection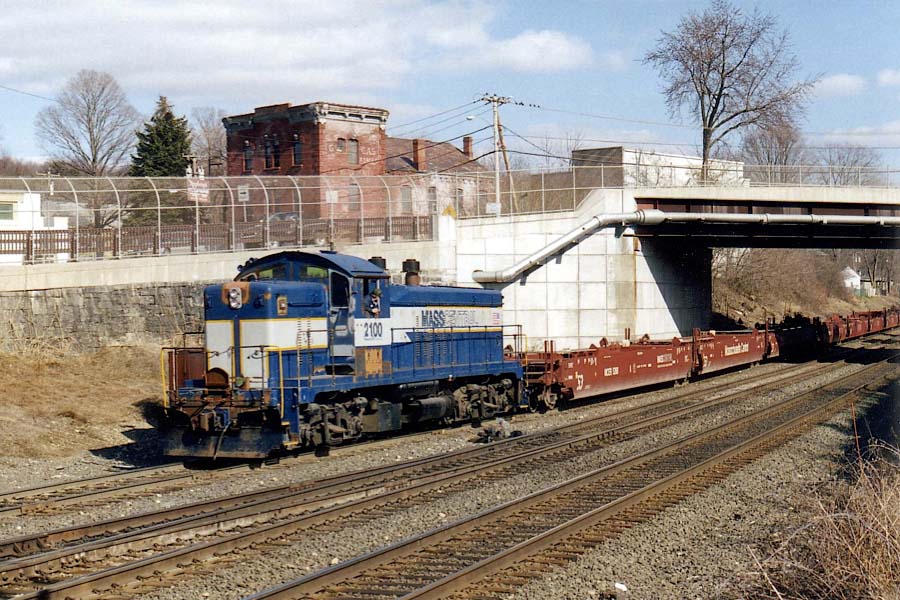 Palmer, Ma / Mar 2001 / Randall photo / collection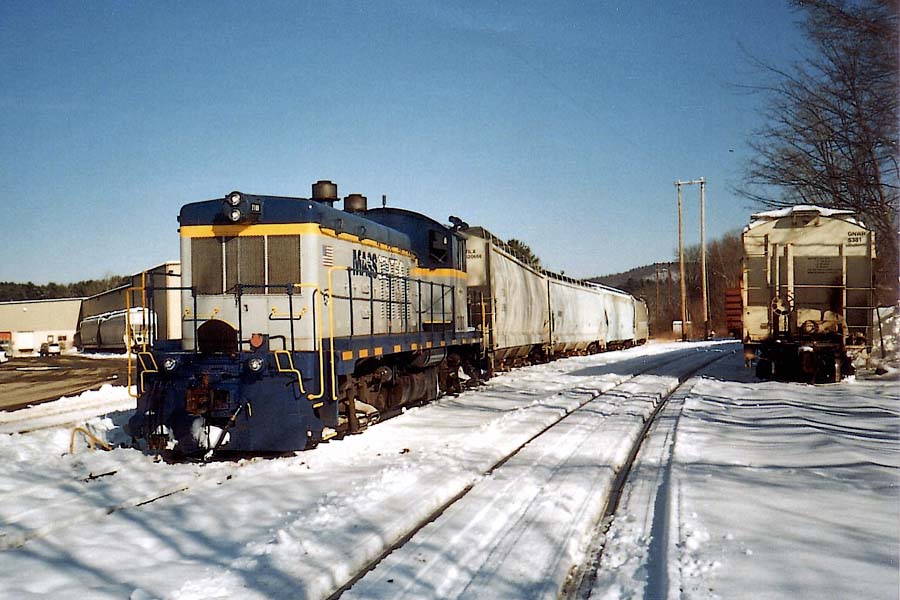 Ware, Ma / Jan 2009 / Randall photo / collection
Links / Sources
This page was updated on 2017-07-28