New responsive screen layout coming soon!
Strasburg Railroad
The Strasburg Railroad is a venerable institution. Founded during the first term of President Andrew Jackson, it was incorporated by a special act of the Pennsylvania Legislature that was signed into law June 9, 1832. Precisely when the railroad first turned a wheel is still a matter of patient research, but the earliest timetable found to date indicates Strasburg trains were scheduled as of December, 1851. It is safe to say, without the slightest fear of contradiction, that the railroad's trains are well into the second century as familiar facets of the eastern Lancaster County scene. The railroad literally grew up with America, alternately prospering or eking out a precarious existence as dictated by the economic vicissitudes of the growing nation.
William M. Moedinger, The Road to Paradise, 1983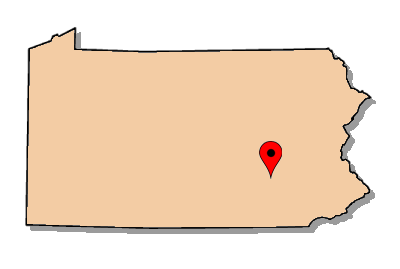 Incorporated before the Civil War, the acclaimed Strasburg Railroad is America's oldest continually operating shortline railroad. Known as "the road to Paradise," the little pike was destined for abandonment in 1957 when it was purchased by local railfans and reorganized for tourist passenger train operation. By 1960, steam had returned to its rails, and today the SRC is known for its stable of pristine operating steam locomotives. The line runs from the east end of Strasburg, Pennsylvania, 4.5 miles east to Paradise, where it connects with Amtrak's corridor track (former Pennsylvania RR).
Motive Power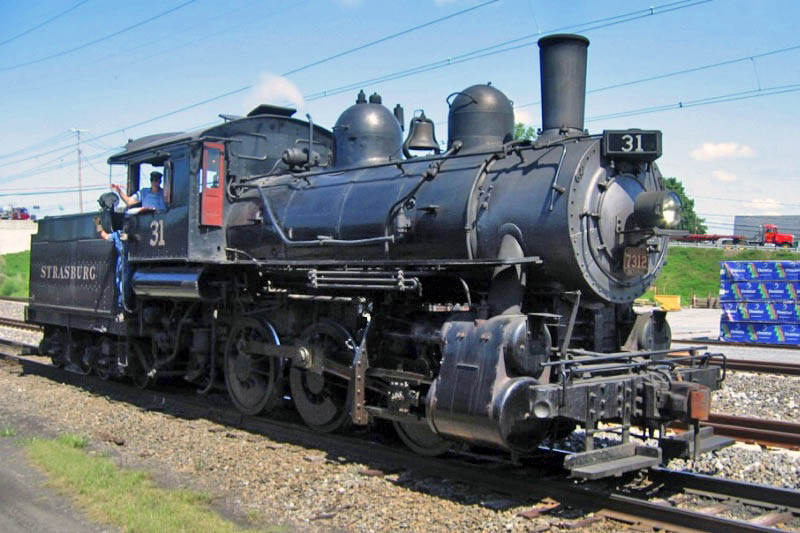 Strasburg, Pa / Aug 1971 / JCH
Strasburg #31
builder:

Baldwin Locomotive Works

arrangement:

0-6-0 switcher

built:

1908

fuel:

bituminous coal/water

notes:

ex Canadian National #7312, 7157, 7240
ex Grand Trunk #118, 1706
first run on SRC Sep 1960
Strasburg, Pa / Aug 1971 / JCH
Strasburg #33
builder:

General Electric

model:

44-tonner

type:

B-B light switcher

built:

1948

series:

334 produced

engine:

(2) Caterpillar D17000, 400 hp

notes:

ex Pennsylvania RR #9331
leased from PRR, 1961-66, purchased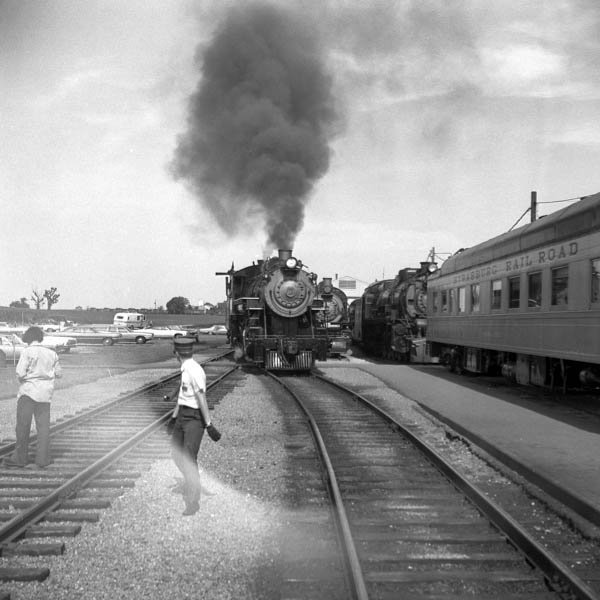 Strasburg, Pa / Aug 1971 / JCH
Strasburg #90
builder:

Baldwin Locomotive Works

arrangement:

2-10-0 Decapod

built:

1924

fuel:

bituminous coal/water

notes:

blt for Great Western RR, 1924
to Strasburg, 1967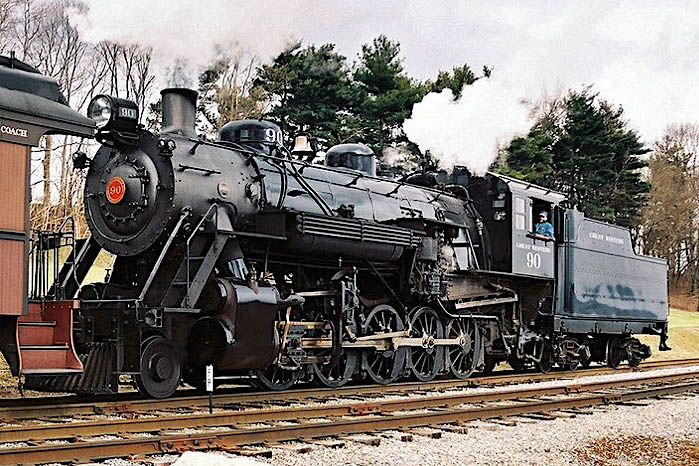 Strasburg, Pa / Aug 1971 / JCH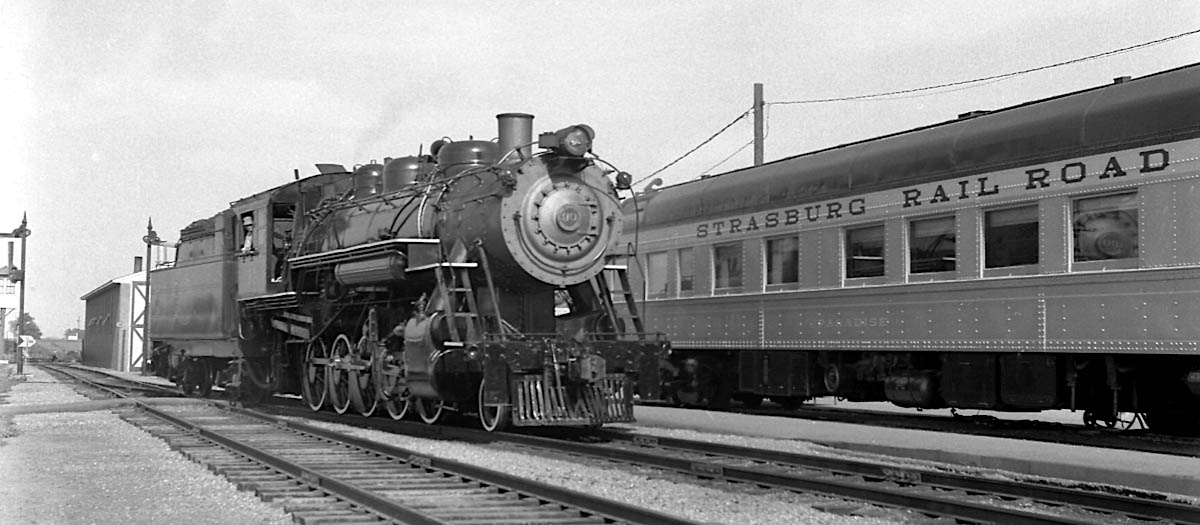 Strasburg, Pa / Aug 1971 / JCH
Rolling Stock
Business car / Strasburg, Pa / Aug 1971 / JCH
Lagniappe
Strasburg, Pa / Aug 1971 / JCH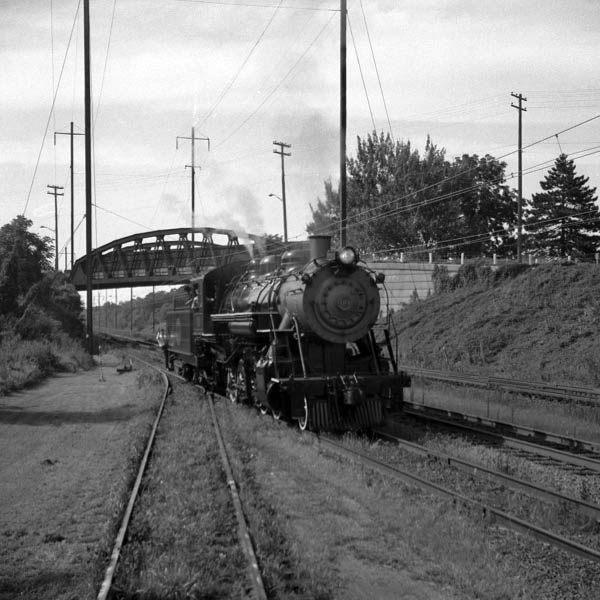 Strasburg, Pa / Aug 1971 / JCH
Links / Sources