Eastern Shore Railway Museum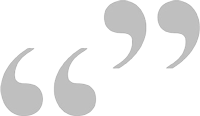 In 1884 the New York, Philadelphia and Norfolk Railroad (NYP&N) constructed a railroad line down the middle of Virginia's Eastern Shore which eventually connected to the Tidewater area via a barge system. The Town of Parksley, a planned community along the railway, was established in 1885. The original station was built in 1894. The original station was two-stories with agent housing on the upper floor. The station was moved when a new station was erected in 1906. This building was razed in the 1960-1970 timeframe. The current station was formerly the Hopeton, Virgina Station and was located 2 miles north of Parksley. In 1988, the Hopeton Station was donated to the Town of Parksley and relocated to the present site which is the site of the original station. At this time,the Eastern Shore Railway Museum was formed.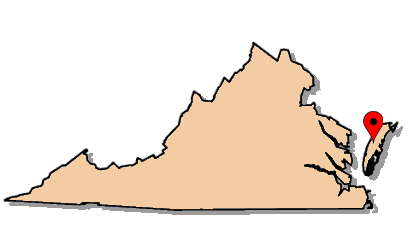 Located on the eastern peninsula of Virginia, the Eastern Shore Railway Museum exhibits historic rolling stock, structures, and equipment associated with various fallen flag rail lines that operated on and around the Eastern Shore of Virginia.
Parksley, Va / Jul 2004 / RWH
Rolling Stock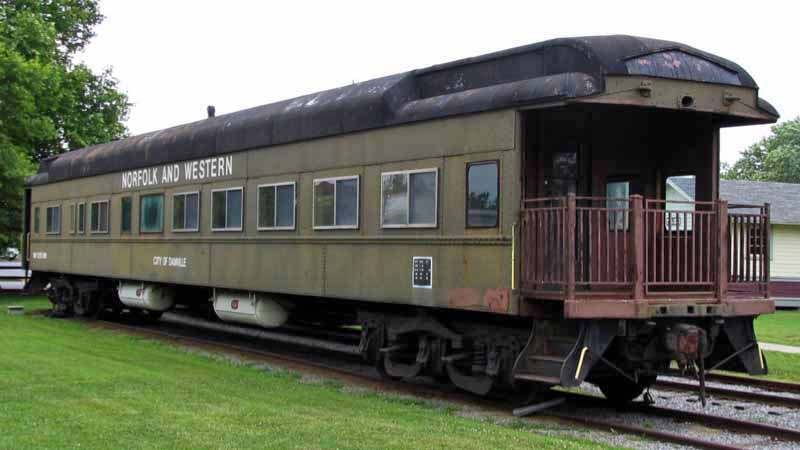 ex Wabash observation car (1927) / Parksley, Va / Jul 2004 / RWH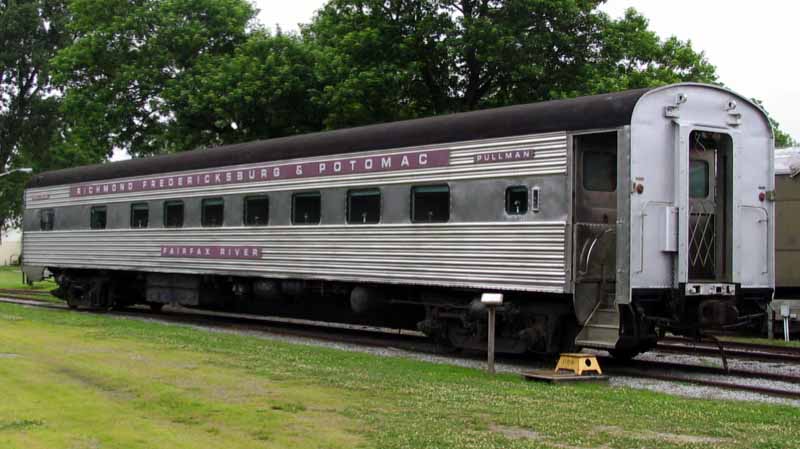 Pullman 14-2 sleeper car (1950) / Parksley, Va / Jul 2004 / RWH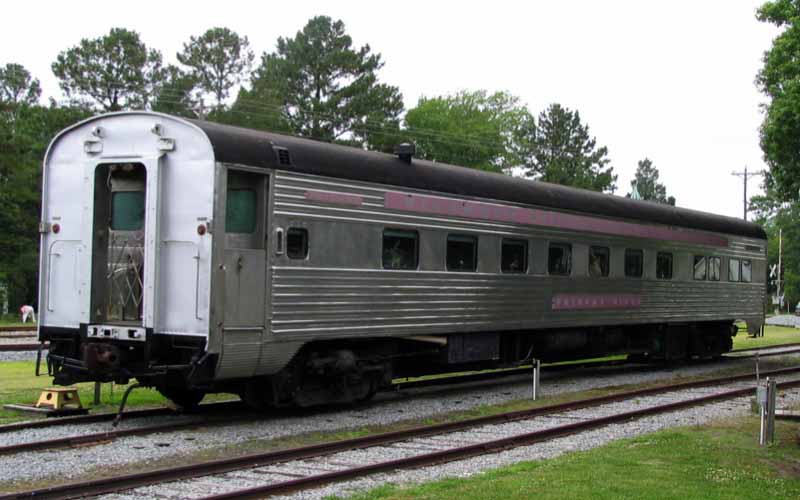 Parksley, Va / Jul 2004 / RWH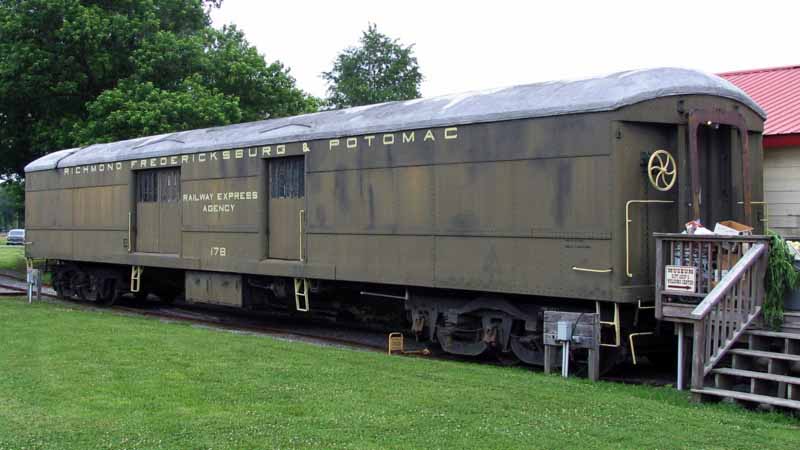 Railway Express car (1924) / Parksley, Va / Jul 2004 / RWH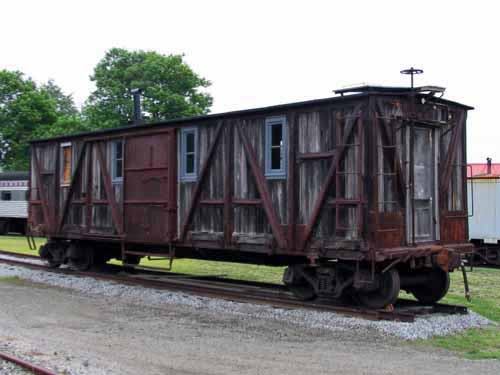 Class X32 wooden boxcar (1913) / Parksley, Va / Jul 2004 / RWH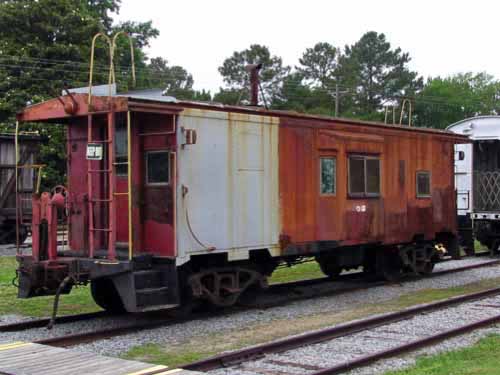 bay window caboose (1962) / Parksley, Va / Jul 2004 / RWH
Structures
Parksley, Va / Jul 2004 / RWH
Parksley, Va / Jul 2004 / RWH
1898 MoW tool shed / Parksley, Va / Jul 2004 / RWH
1898 crossing shanty / Parksley, Va / Jul 2004 / RWH
Links / Sources
This page was updated on 2015-12-23