New responsive screen layout coming soon!
Blue Ridge Live Steamers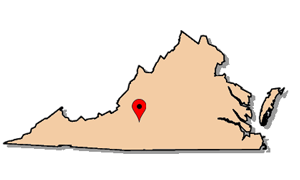 The Blue Ridge Live Steamers are an active 7.5 inch gauge live steam railroad club located on five acres of land in rural Franklin County, Virginia, near Roanoke. Operating a half mile of track, the layout features two mainline routes, a curved tunnel, and a truss bridge. The service area includes a working turntable and ample steaming bays. First formed in 1977, the group was originally located within the old Transportation Museum at Wasena Park in Roanoke. When the park flooded in 1985, the group was displaced and relocated to the present site.
Rolling stock pictured below represents members' equipment in use on the day of my visit.
Motive Power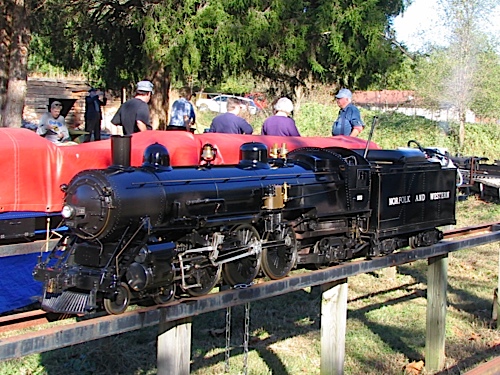 4-6-2 Pacific / Franklin County, Va / May 2006 / RWH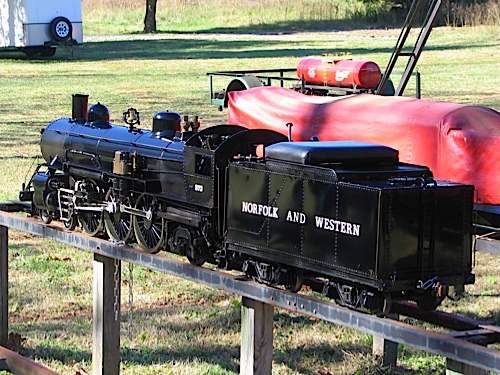 Franklin County, Va / May 2006 / RWH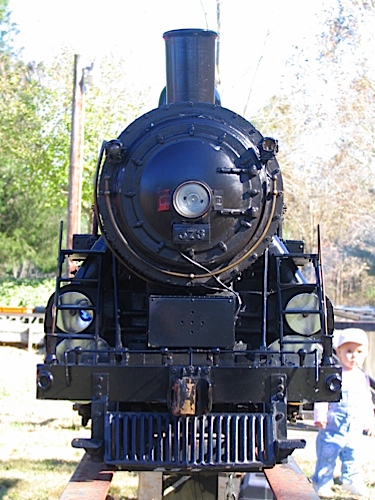 Franklin County, Va / May 2006 / RWH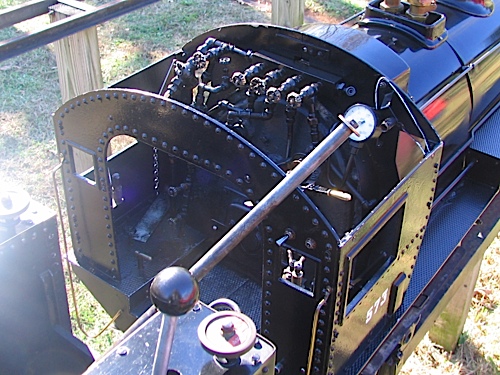 Franklin County, Va / May 2006 / RWH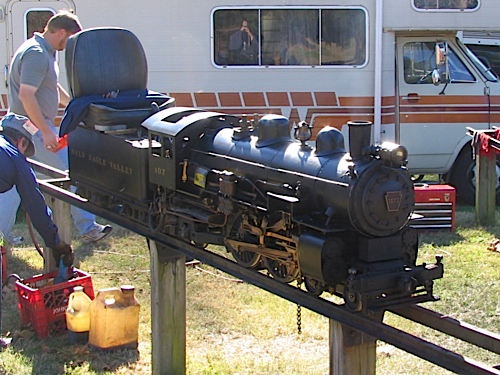 4-4-2 Atlantic / Franklin County, Va / May 2006 / RWH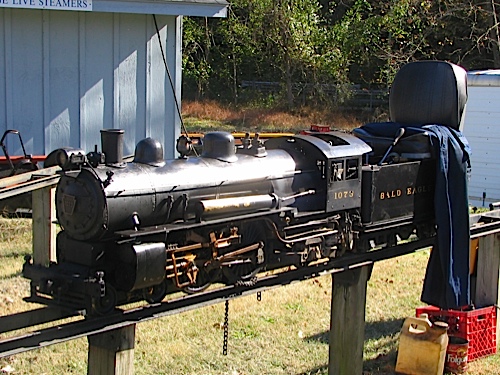 Franklin County, Va / May 2006 / RWH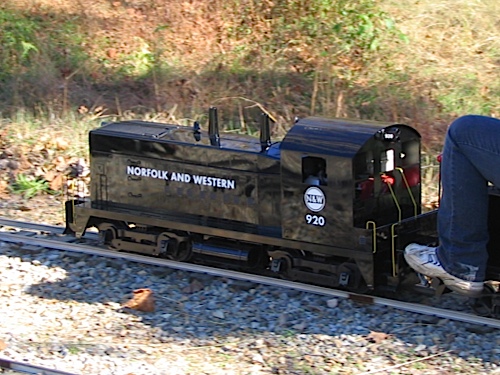 EMD switcher / Franklin County, Va / May 2006 / RWH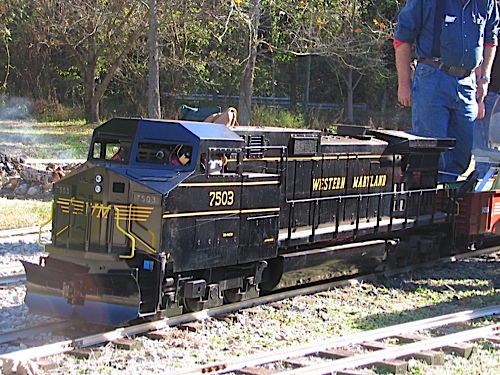 General Electric Dash 9 / Franklin County, Va / May 2006 / RWH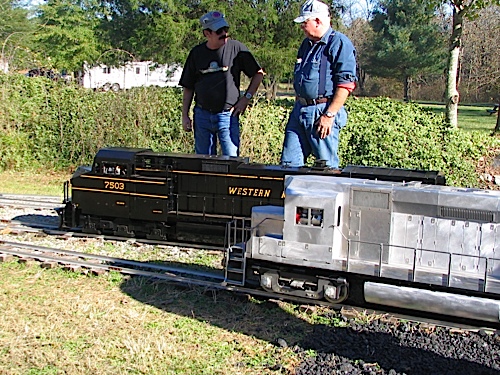 Franklin County, Va / May 2006 / RWH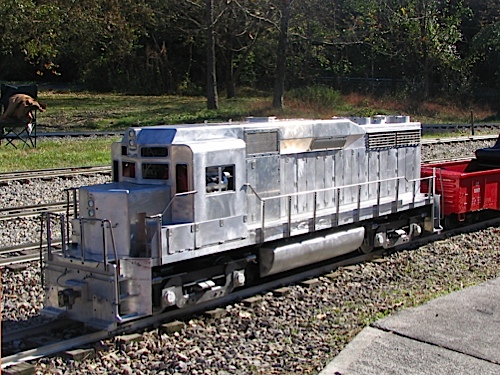 unpainted EMD GP30 / Franklin County, Va / May 2006 / RWH
Rolling Stock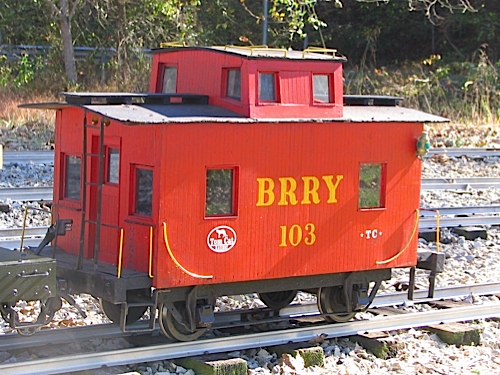 bobber caboose / Franklin County, Va / May 2006 / RWH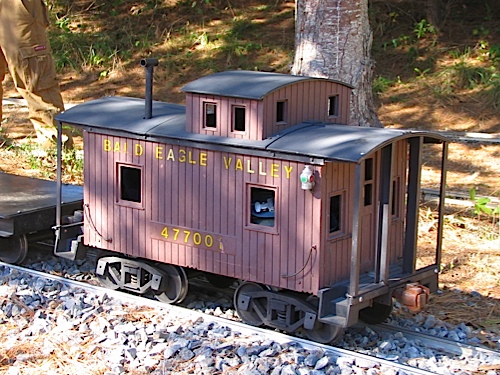 caboose / Franklin County, Va / May 2006 / RWH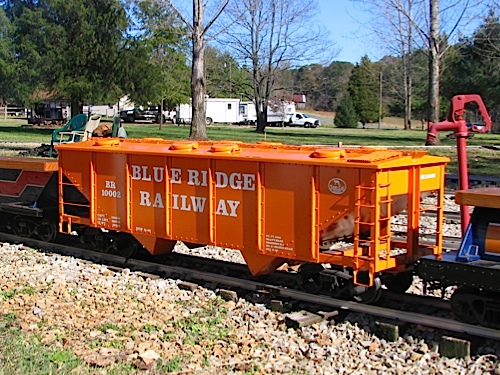 MoW covered hopper / Franklin County, Va / May 2006 / RWH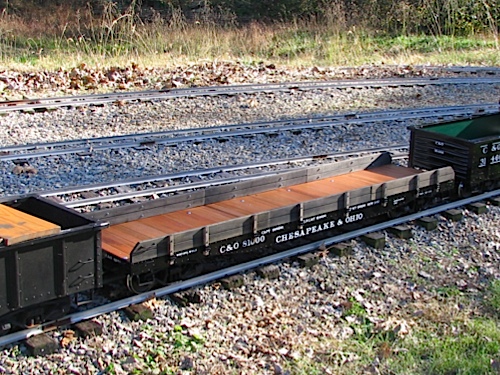 wooden stake flat / Franklin County, Va / May 2006 / RWH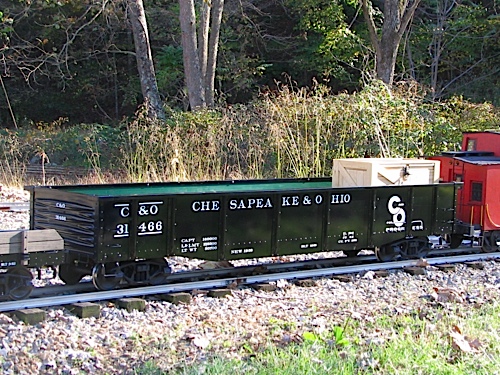 open gondola / Franklin County, Va / May 2006 / RWH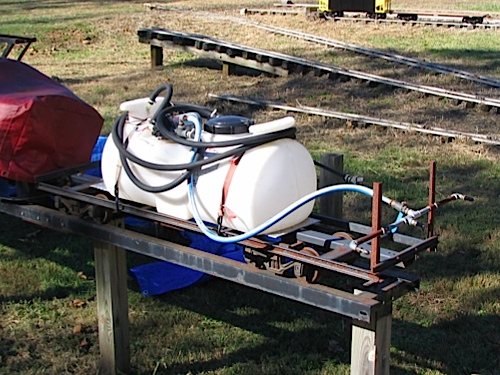 home-built weed sprayer / Franklin County, Va / May 2006 / RWH
Locations
Franklin County, Va / May 2006 / RWH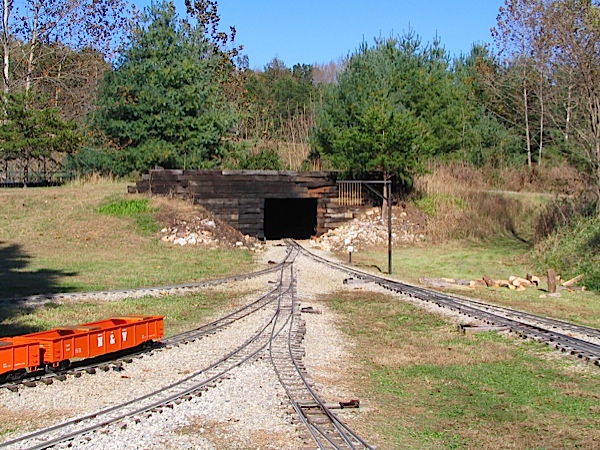 Franklin County, Va / May 2006 / RWH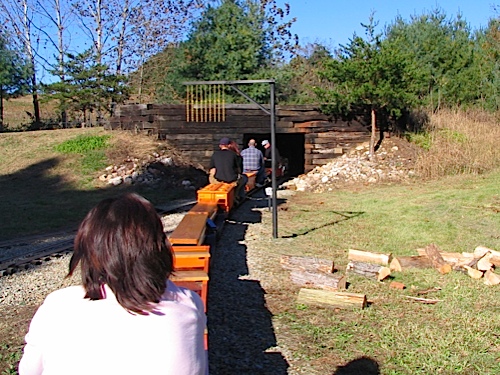 Franklin County, Va / May 2006 / RWH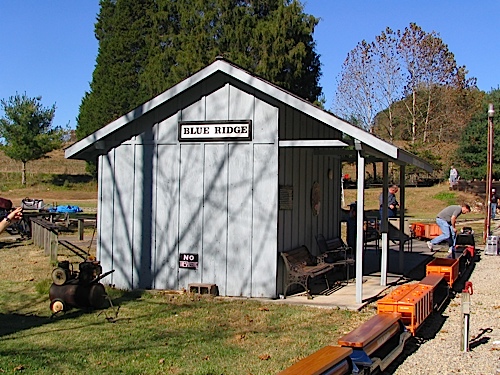 Franklin County, Va / May 2006 / RWH
Franklin County, Va / May 2006 / RWH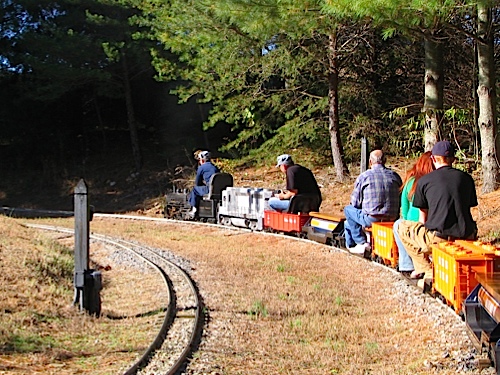 Franklin County, Va / May 2006 / RWH
Lagniappe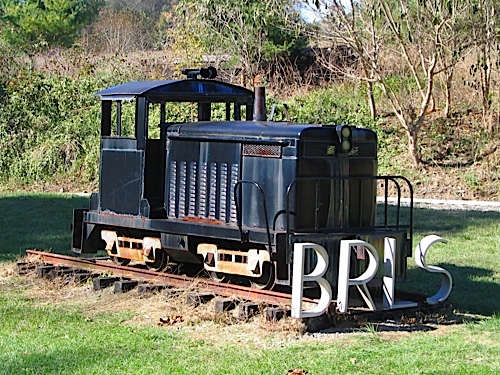 Franklin County, Va / May 2006 / RWH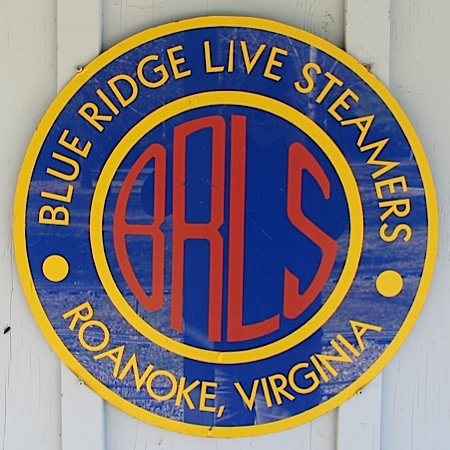 RWH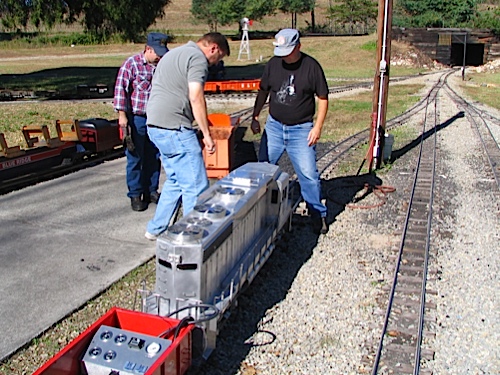 Franklin County, Va / May 2006 / RWH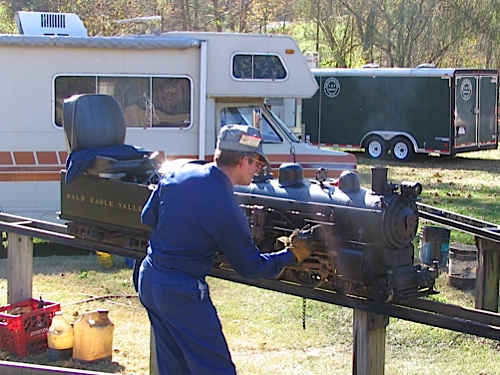 Franklin County, Va / May 2006 / RWH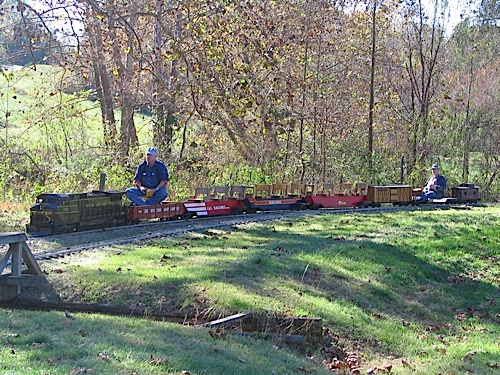 Franklin County, Va / May 2006 / RWH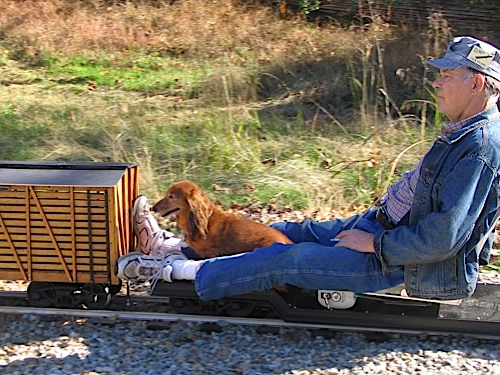 Franklin County, Va / May 2006 / RWH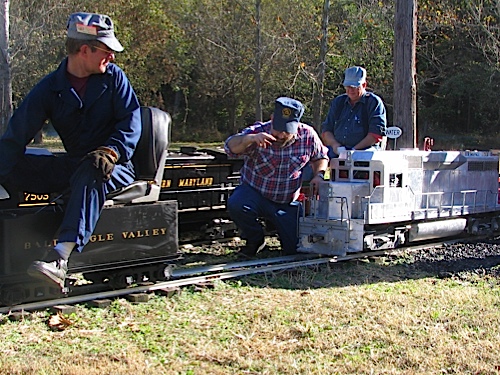 Franklin County, Va / May 2006 / RWH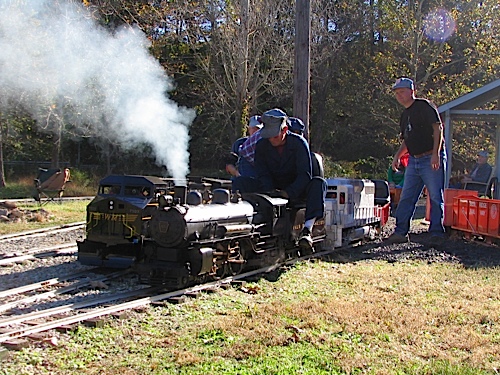 Franklin County, Va / May 2006 / RWH
Links / Sources
This page was updated on 2016-09-30