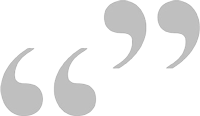 UN Tower was constructed by the Baltimore & Ohio Railroad between 1890 and 1900. Originally located in West Pittsburg, PA, the tower controlled train movements in and out of the east end of the B&O's New Castle Yard and train movements to and from the nearby junction with the Pittsburgh & Lake Erie Railroad. Towers were often named for nearby locations or towns. This tower was named UN because it was located near Union (or Union Valley) Road.
UN served the B&O, Chessie System, and CSX Transportation until November 1995, long after many other towers had been taken out of service. The railroad planned to demolish it, but we contacted the railroad to discuss the possibility of acquiring it for preservation purposes.
Once in Mahoningtown, UN Tower was reassembled and restored. It was officially rededicated on August 19, 2001. UN Tower is the only known B&O tower in Pennsylvania to be preserved, and one of only three nationwide.