New responsive screen layout coming soon!
Mobile River Sawmill Company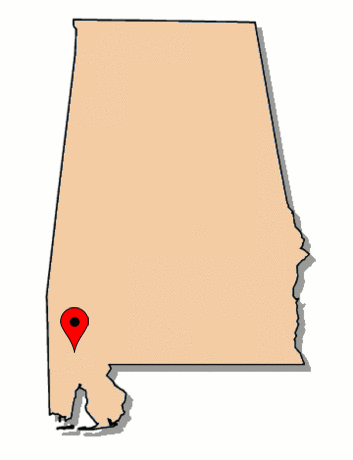 The Mobile River Sawmill Company was a south Alabama lumber operation on US 43 about 20 miles north of Mobile. The line interchanged with the St. Louis - San Francisco Railroad (Frisco) using a handsome Baldwin "Prarie" type steamer up until the mid 1950s. The mill later used a center-cab Davenport diesel for handling its trains.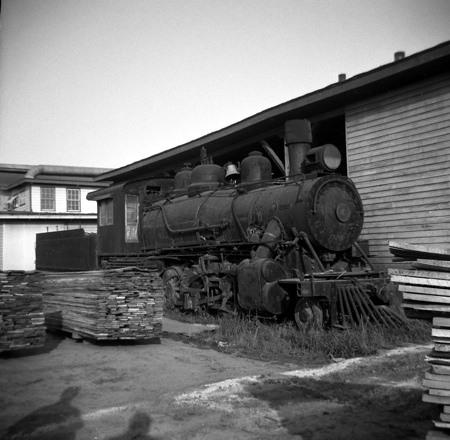 Mt Vernon, Al / Sep 1959 / JCH
Mobile River Sawmill Co #18
builder:

Baldwin Locomotive Works

arrangement:

2-6-2 Prarie

built:

Jan 1920, Baldwin #52850

fuel:

coal/water

notes:

ex Bagdad Land & Lumber Co #18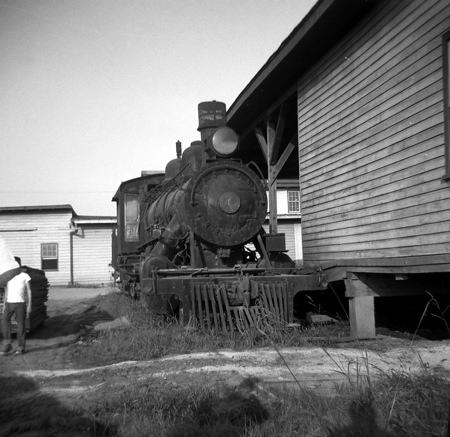 Mt Vernon, Al / Sep 1959 / JCH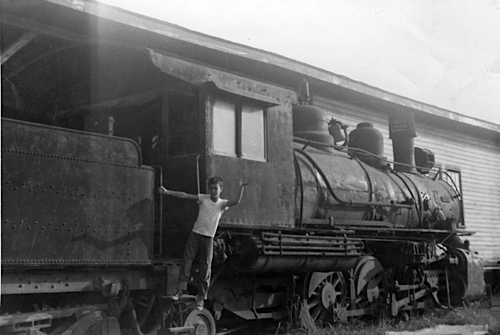 Mt Vernon, Al / Sep 1959 / JCH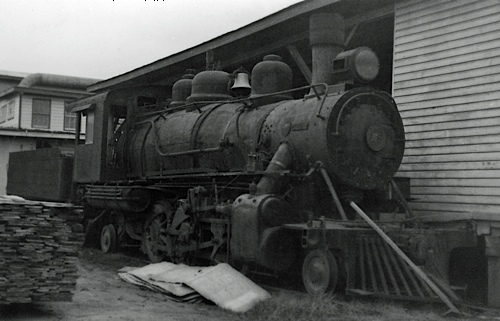 Mt. Vernon, Al / Dec 1958 / collection
In the summer of 2008, I received an e-mail through this website from a woman in south Mississippi who did a web search for "Mobile River Sawmill Company" and found our site. We struck up a lively e-mail exchange, through which she related to me that her father had been for many years the engineer at the Mobile River mill. What few photos she had of "her father's" Baldwin locomotive had been damaged by the coastal flooding associated with Hurricane Katrina. As such, she was delighted to discover our two-photo MRSC collection. She recalled for me how their homeplace sat adjacent to the sawmill line, and often her father would announce his run out to the Frisco with a blast of his whistle. That was the signal for her and her brothers to meet him out at the tracks, climb aboard the Baldwin, and ride out to the mainline and back. She had many good memories of this little railroad, and she was delighted to make prints of our photographs to give to her brothers for Christmas.
This kind of exchange is exactly what we were hoping for in launching this site.