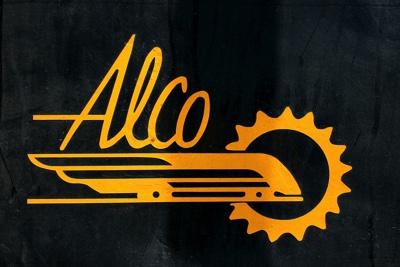 Some boys are raised on stories of war, or sports, or crime. I was raised on tales of ALCOs, especially the ALCo products that rolled through my hometown of Covington, Louisiana, long before my days of bike riding on rail-lined streets. My father told me stories from the mid-1950s, when he was courting my mother. He would drive over from New Orleans to see her at the weekend family home across the lake, and on the way out to Smartacres he would spin through town--on the off chance that something nifty was tied up there for the weekend. One Sunday afternoon, he got lucky. A set of Gulf, Mobile & Ohio FA units were left by the depot, awaiting more local work on Monday morning. What a find ... and no camera! "Always bring a camera with you, son" he would tell me.
The other ALCo products he spoke of often regarding our little town were the Crown-Zellerbach RS-1s that plied the rails eastbound with loaded pulpwood racks bound for Bogalusa and the mill. One day in 1960, he did have his camera with him and snapped the 120 negatives reproduced above: #302, laboring hard with a full load behind her, engine doors and roof panels wide open, as if the crew was coaxing her on through the long day. The ALCos and the entire C-Z train were long gone by my time in the town. But in my mind's eye, as he retold the story of chasing them several times, I could just see that long string of wood racks snaking its way through town, street-running along Gibson, holding up annoyed traffic with plenty of creaking cars and occassional slack action.
Oh for a dependable time machine! But, until that happens, I have stories.