New Orleans Streetcars

Service Car #29
New Orleans Public Service, Inc. (NOPSI) utilized dozens of maintenance-of-way service cars to keep its sprawling streetcar system in working order. Most of these cars were constructed by NOPSI forces from retired single-truck streetcars, rebuilt and outfitted to suite its own particular MOW needs. In 1918, NOPSI rostered 69 such service cars, but by the end of the World War II the ranks had been thinned to only twelve. The roster below indicates the shape of the service car fleet in 1930:
Despite its rather lowly station as RTA's lone rail grinder and right-of-way sweeper, car #29 is something of a historical specimen: She is the last operating streetcar designed by the railway engineering firm Ford, Bacon & Davis. In 1896, the Canal & Claiborne Railroad Company (one of several precursors to NOPSI and RTA) hired Ford, Bacon & Davis to make a number of improvements to their street railway system. FB&D engineers instituted numerous updates to the roadways and facilities, but the major contribution of the firm to New Orleans street railways was the introduction of the FB&D streetcar design. The single-truck, seven-window, 21' streetcars carried 28 passengers and were a huge success in NOLA: 350 were ordered from 1896 to 1908. All were retired from revenue service by 1932, with several rebuilt for service use online. Car #29 was one such unit slotted for reconfiguration, and she is the last of the entire breed still in operation anywhere.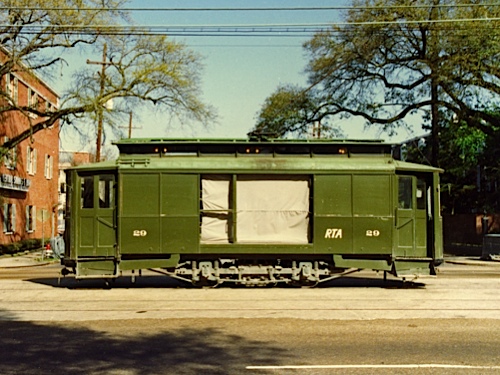 St. Charles Avenue / Apr 1992 / RWH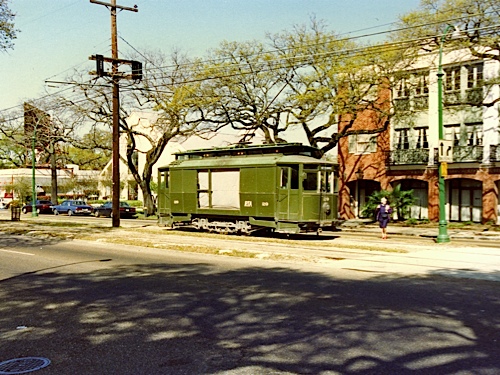 St. Charles Avenue / Apr 1992 / RWH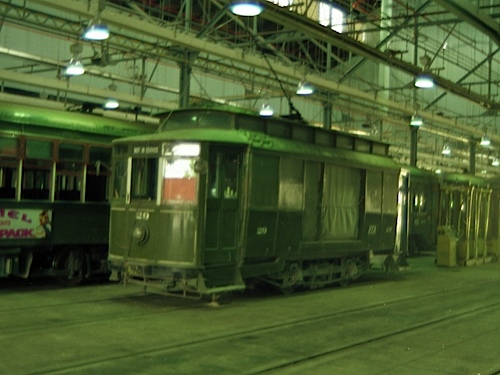 Carrollton Barn / 1988 / RWH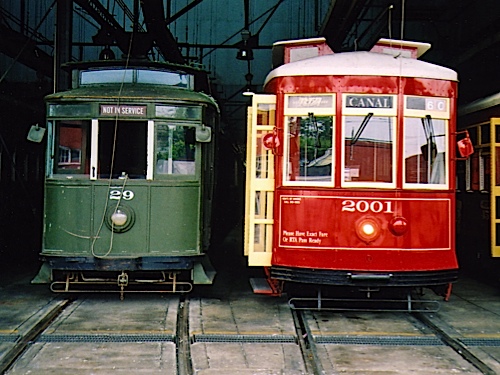 Carrollton Barn / Sep 2003 / JCH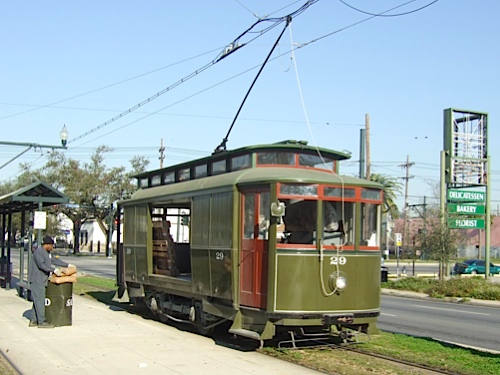 Canal Street / Jan 2009 / Earl Hampton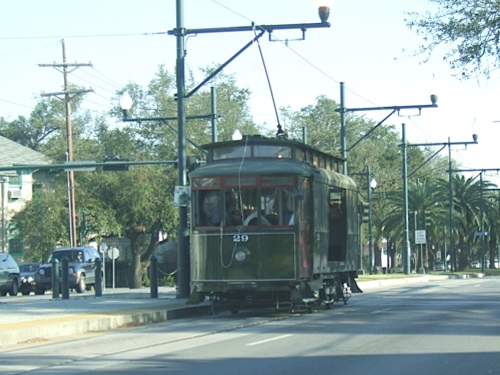 Carrollton Avenue / Jan 2009 / Earl Hampton