New responsive screen layout coming soon!
Alabama Central Railroad
The nine-mile Jasper to Marigold line of the Alabama Central depended on coal and when that was depleted, the #29 and a second engine stopped interchange at Japer with the Frisco, the Southern, and the Illinois Central.
John Krause, Rails Through Dixie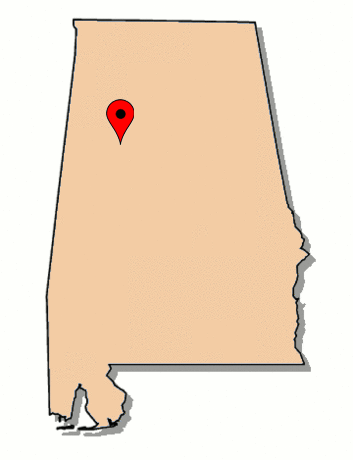 As noted by Krause, the Alabama Central served a coal mine about 10 miles from Jasper, Al, where it made a connection to the Frisco (SLSF) and others class one roads. It hauled coal that went mostly to the generating plants of the Alabama Power Company. The line stabled several old 2-8-0 steamers as late as 1960, not to mention a handsome wooden ex-IC caboose. Old No. 29, shown below, had a long southeastern shortline heritage to boast: ex Onieda & Western #29, Chattahoochee Valley #35, and Birmingham Southern #35.
See also our complete
Alabama Central shortline collection
Motive Power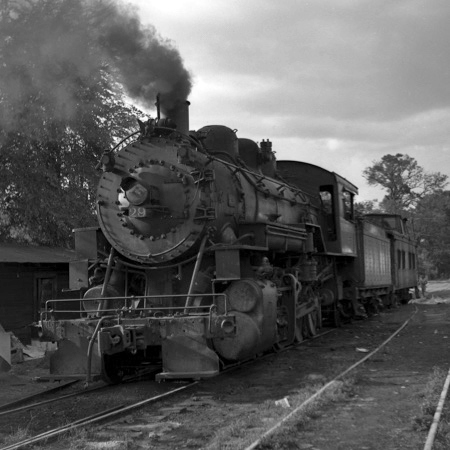 Alco 2-8-0 (1923) / Jasper, Al / Sep 1960 / JCH
Alabama Central #29
builder:

American Locomotive Company

arrangement:

2-8-0 Consolidation

built:

Sep 1923, Alco #65287

fuel:

coal/water

notes:

ex Birmingham Southern #35
ex Birmingham Rail & Locomotive
ex Chattahoochee Valley #35
ex Oneida & Western #29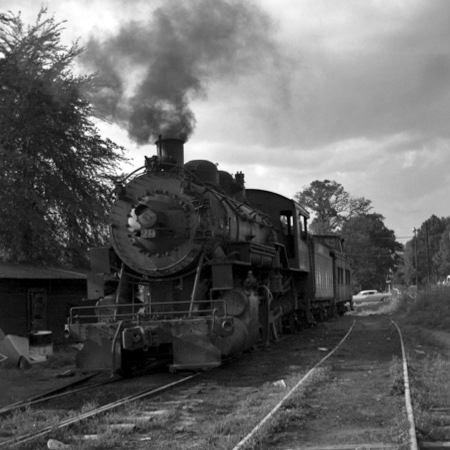 Jasper, Al / Sep 1960 / JCH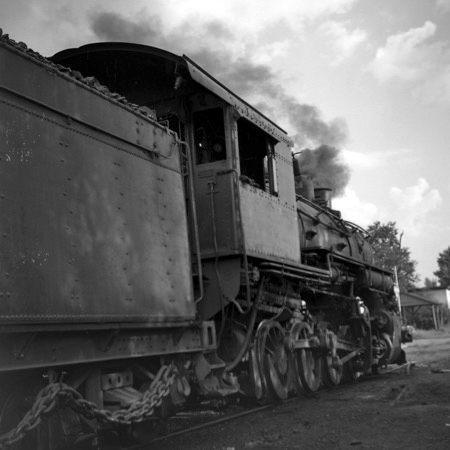 Jasper, Al / Sep 1960 / JCH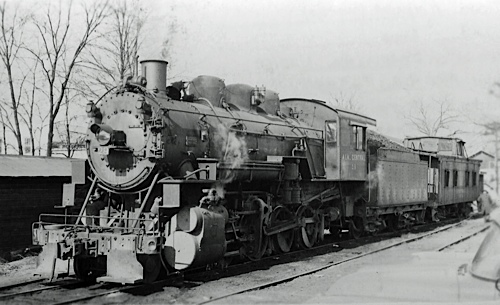 Jasper, Al / Jan 1960 / collection
Alco 2-8-0 (1902) / Jasper, Al / Aug 1935 / collection
Alabama Central #28
builder:

American Locomotive Company

arrangement:

2-8-0 Consolidation

built:

Jun 1902, Alco #25196

fuel:

coal/water

notes:

ex Oneida & Western #28
Marigold, Al / Jan 1960 / collection
unknown 4-6-0 / Jasper, Al / Jul 1954 / colelction
Alabama Central #698
builder:

ALCO Brooks

arrangement:

4-6-0 Ten Wheeler

built:

1906

fuel:

coal/water

notes:

ex Frisco #698
Links / Sources