New responsive screen layout coming soon!
Shenandoah Valley Railroad
The present day Shenandoah Valley Railroad was originally started in 1866 as the Valley Railroad. In this post Civil-War era, the intention was to build tracks between Harrisonburg, Virginia and Salem, Virginia and to eventually connect to the Virginia and Tennessee Railroad and the B&O Railroad mainline. The B&O provided financial support, supplies and personnel in order to construct the tracks and run the railroad. The tracks between Harrisonburg and Staunton were completed, but costs quickly escalated, forcing construction to a halt and trains to cease operations.
The VRR with the B&O shortly partnered with the Shenandoah Valley Railroad in 1867 for financial support to continue construction. However, due to disagreements between the SVRR and VRR, this deal was terminated. Following years of increasing financial troubles, combined with leadership issues, the partnership between the VRR and B&O ended. The VRR attempted to work with other nearby railroads to complete construction between Salem and Harrisonburg, but with the state of the economy at the time, this was not financially feasible. The VRR finally ended in 1942 when the Staunton to Harrisonburg section was sold to the Chesapeake & Western Railroad.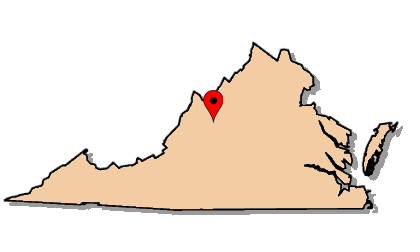 The Shenandoah Valley Railroad owns 20 miles of shortline trackage in its namesake valley, from Staunton, Virginia northeast to Pleasant Valley. The railroad maintains a small yard and office in Staunton, where it interchanges freight with the Buckingham Branch regional railroad and CSX Transportation. The shortline also interchanges with Norfolk Southern on the north end of the line. The railroad was purchased from Norfolk Southern in 1993, is currently owned by various local interests, and is currently operated by the Durbin & Greenbriar Valley shortline.
shortline map / web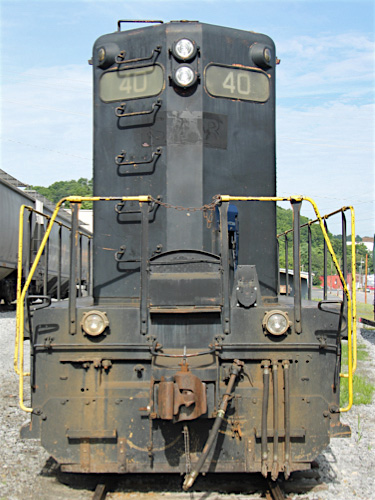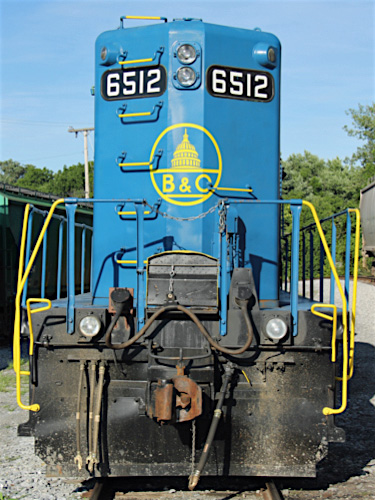 Motive Power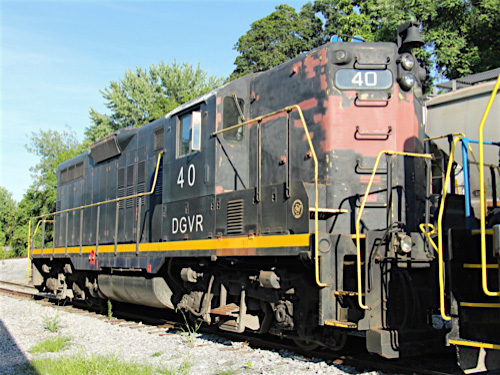 Staunton, Va / Jul 2016 / RWH
Durbin & Greenbrier Valley #40
builder:

Electro Motive Division

model:

GP9

type:

B-B road switcher

built:

Aug 1955, EMD #20849

series:

4112 produced 1954-63

engine:

EMD 567C (16 cyl, 1750 hp)

notes:

blt Chesapeake & Ohio #5940
to Western Marland #5940
to Western Maryland Scenic #40
to Allegheny Valley #40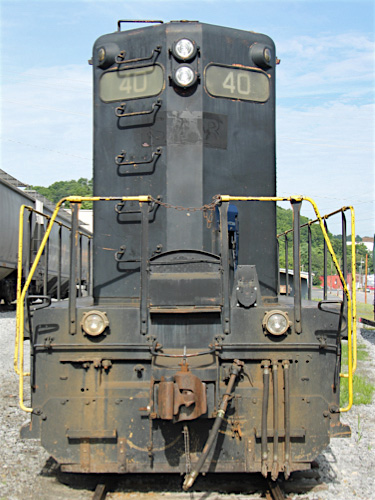 Staunton, Va / Jul 2016 / RWH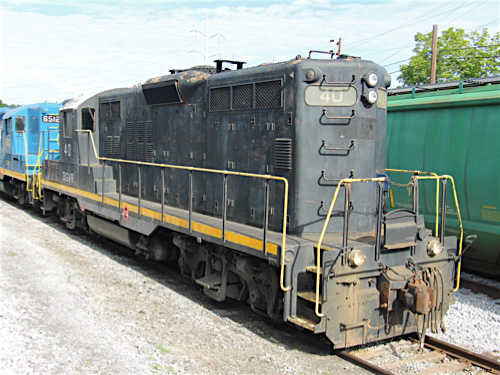 Staunton, Va / Jul 2016 / RWH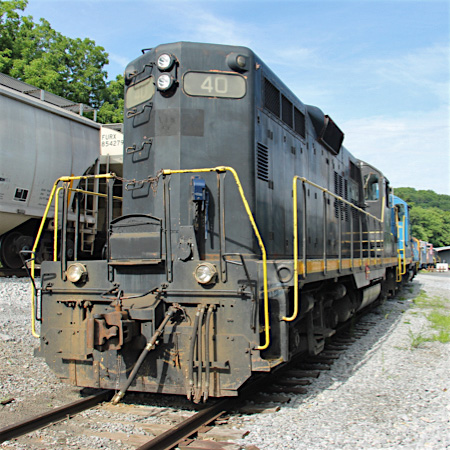 Staunton, Va / Jul 2016 / RWH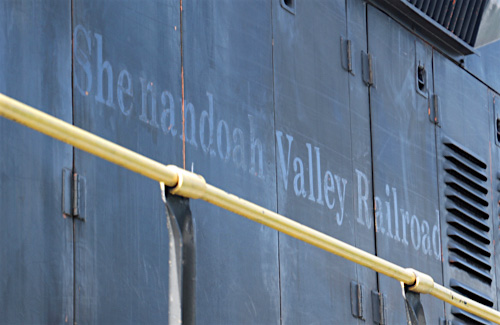 Staunton, Va / Jul 2016 / RWH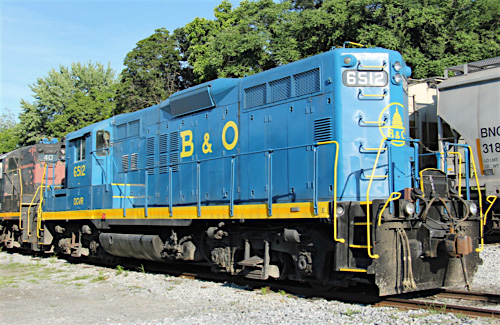 Staunton, Va / Jul 2016 / RWH
Durbin & Greenbrier Valley #6512
builder:

Electro Motive Division

model:

GP9

type:

B-B road switcher

built:

May 1957, EMD #22986

series:

4112 produced 1954-63

engine:

EMD 567C (16 cyl, 1750 hp)

notes:

blt Baltimore & Ohio #6512
to Durbin & Greenbrier Valley #6512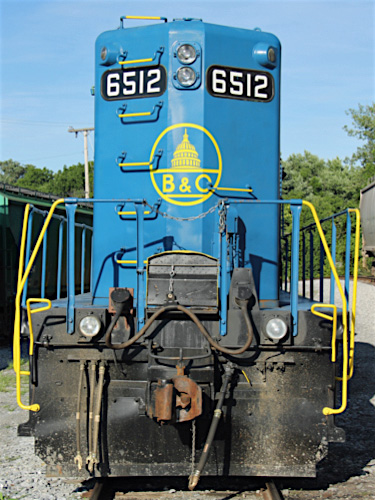 Staunton, Va / Jul 2016 / RWH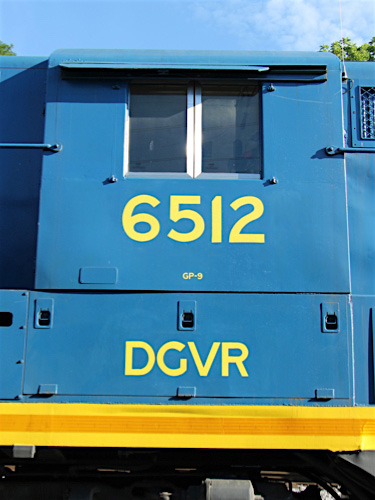 Staunton, Va / Jul 2016 / RWH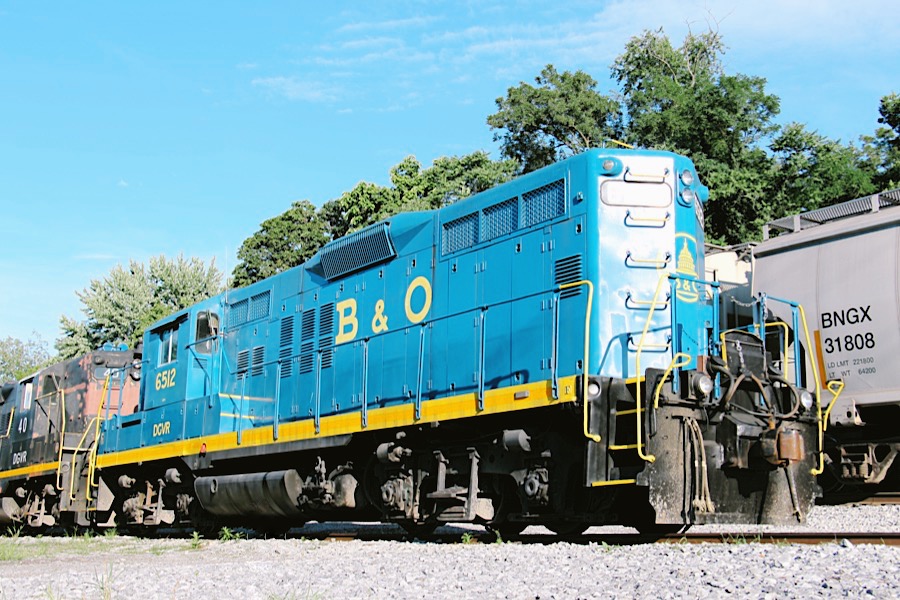 Staunton, Va / Jul 2016 / RWH
Staunton, Va / Jul 2016 / RWH
Durbin & Greenbrier Valley #367
builder:

American Locomotive Company

model:

RS-11m

type:

rebuilt B-B road switcher

built:

Nov 1958, Alco #82958

series:

425 produced 1956-61

engine:

Alco 251B (12 cyl, 1800 hp)

notes:

blt Norfolk & Western #367
to Central Vermont #3609
to Maine Coast #367
to Louisville, New Albany & Corydon #367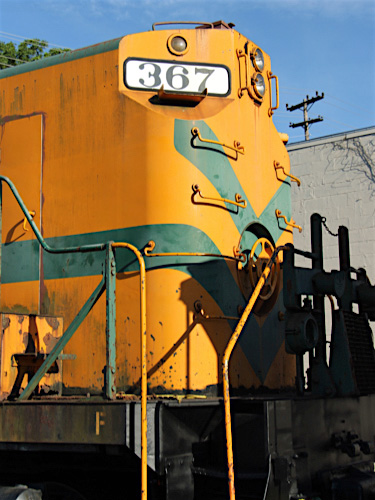 Staunton, Va / Jul 2016 / RWH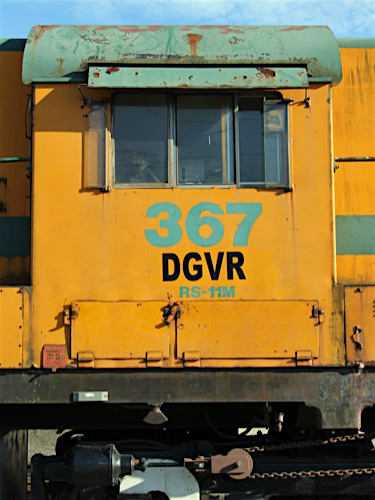 Staunton, Va / Jul 2016 / RWH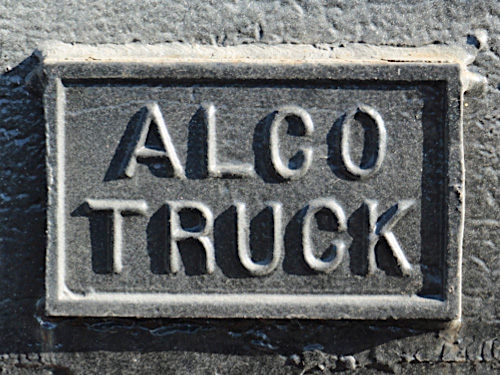 Staunton, Va / Jul 2016 / RWH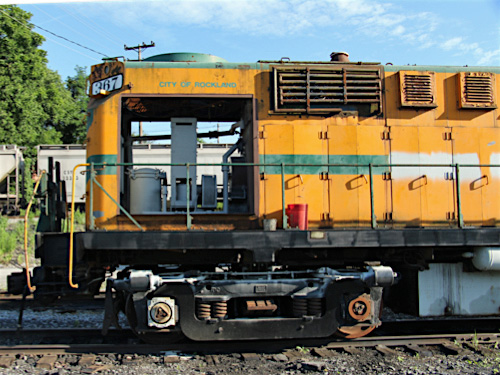 Staunton, Va / Jul 2016 / RWH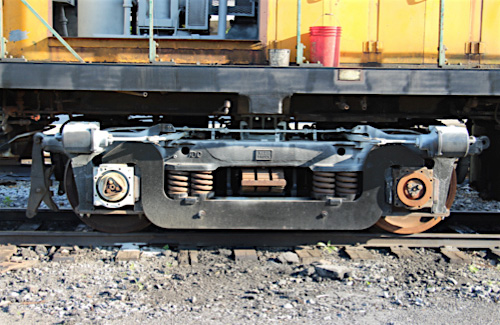 Staunton, Va / Jul 2016 / RWH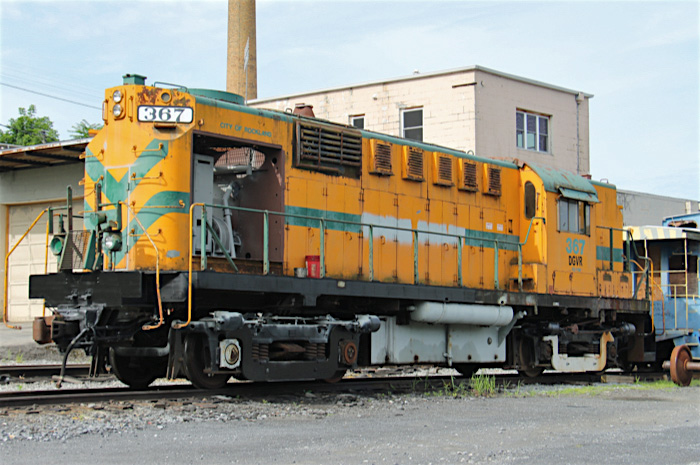 Staunton, Va / Jul 2016 / RWH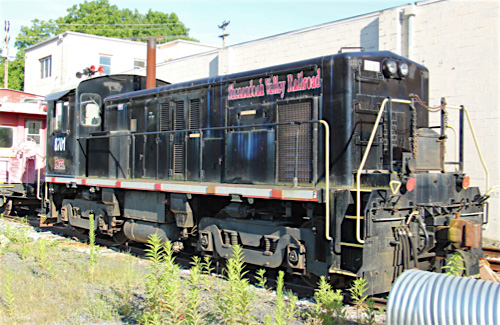 Staunton, Va / Jul 2016 / RWH
Shenandoah Valley #8701
builder:

Baldwin Locomotive Works

model:

RS4TC

type:

B-B industrial switcher

built:

1953, Whitcomb #61285

series:

74 produced 1953-55

engine:

Caterpillar D397 (12 cyl, 400 hp)

notes:

blt U.S. Air Force #4042
to U.S. Army #4042
to Defense Logistics Agency #87001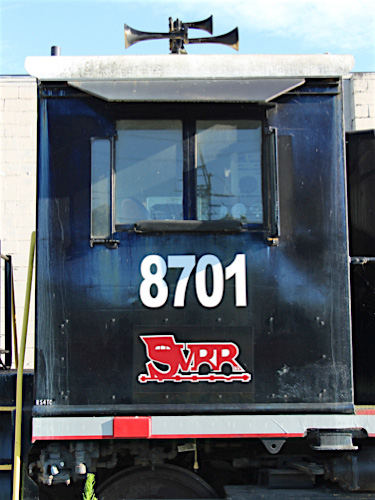 Staunton, Va / Jul 2016 / RWH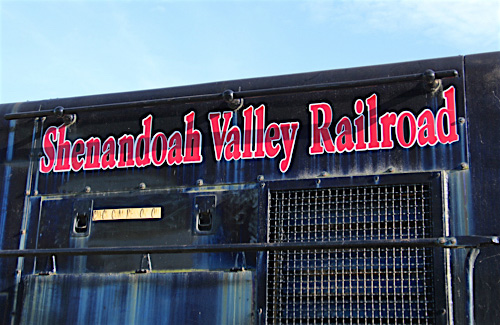 Staunton, Va / Jul 2016 / RWH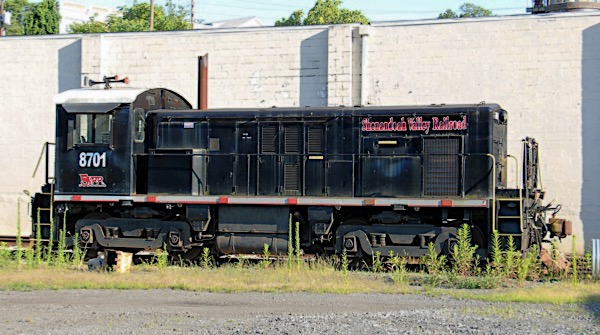 Staunton, Va / Jul 2016 / RWH
Rolling Stock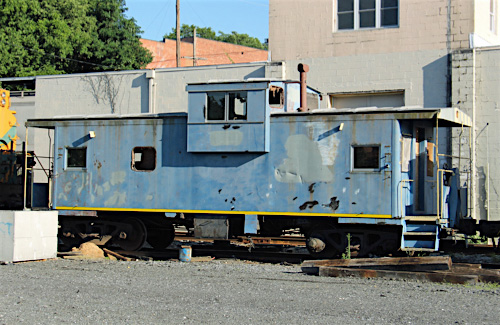 Staunton, Va / Jul 2016 / RWH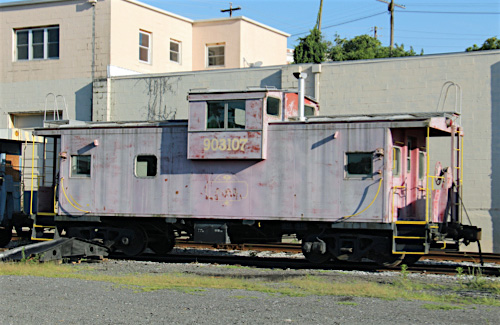 Staunton, Va / Jul 2016 / RWH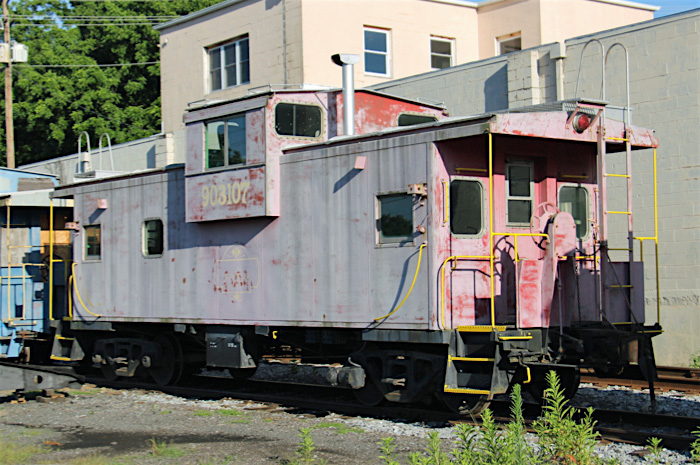 Staunton, Va / Jul 2016 / RWH
Locations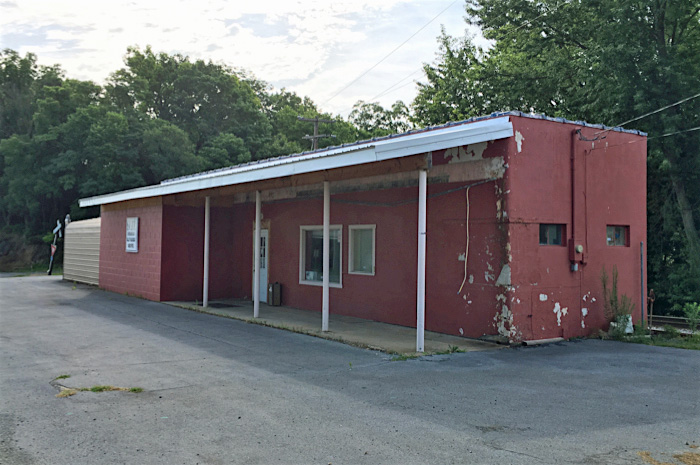 Staunton, Va / Jul 2016 / RWH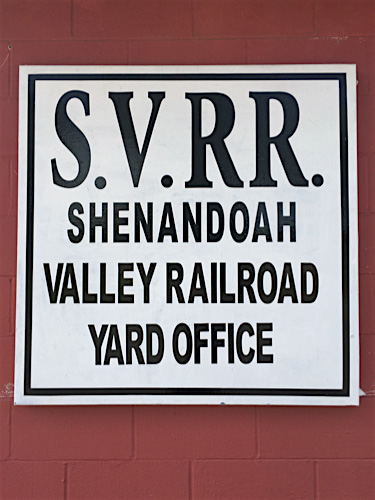 Staunton, Va / Jul 2016 / RWH
Click to see Shenandoah Valley yard area plotted on a
Google Maps
page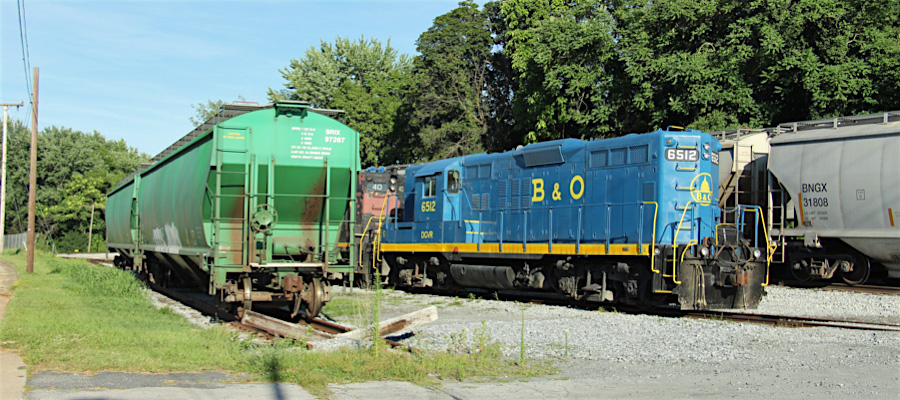 Staunton, Va / Jul 2016 / RWH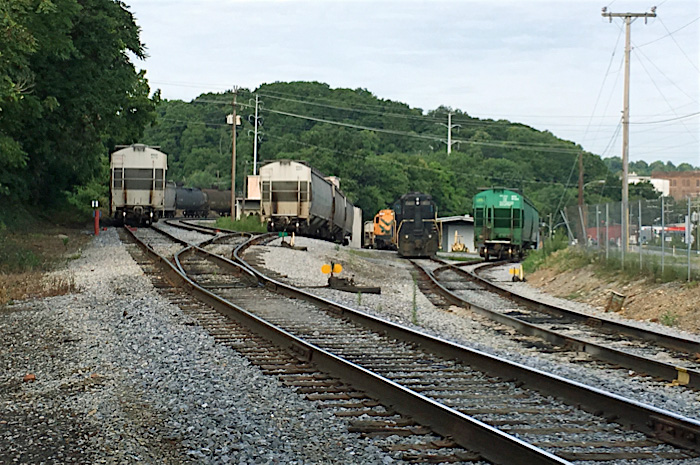 Staunton, Va / Jul 2016 / RWH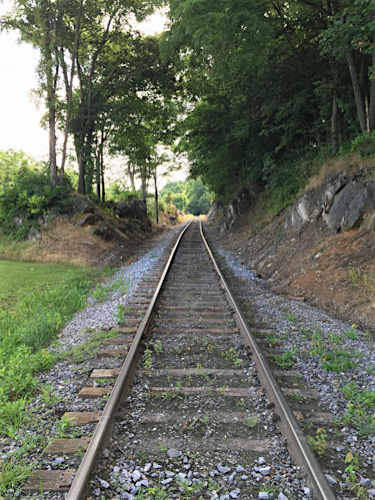 Staunton, Va / RWH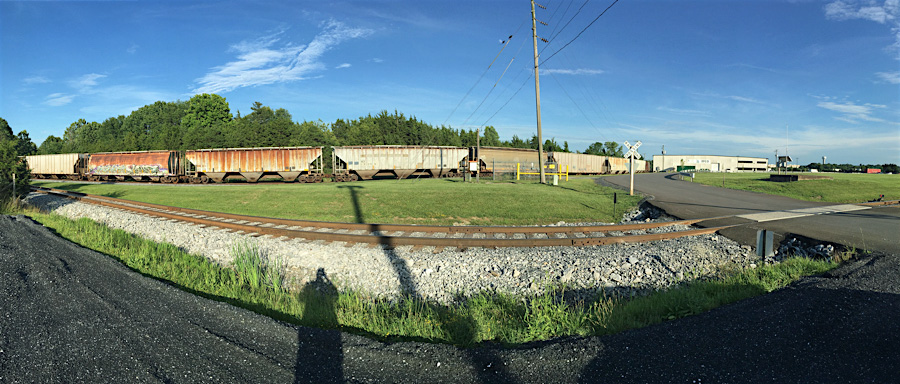 Verona, Va / Jul 2016/ RWH
Click to see this location plotted on a
Google Maps
page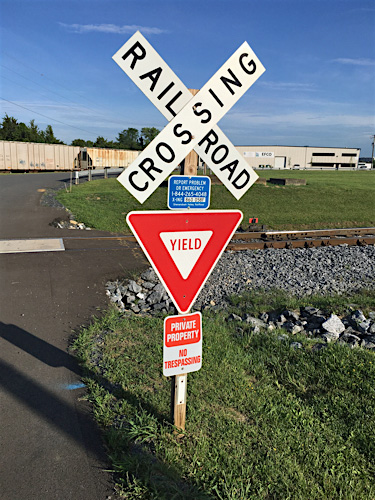 Staunton, Va / Jul 2016 / RWH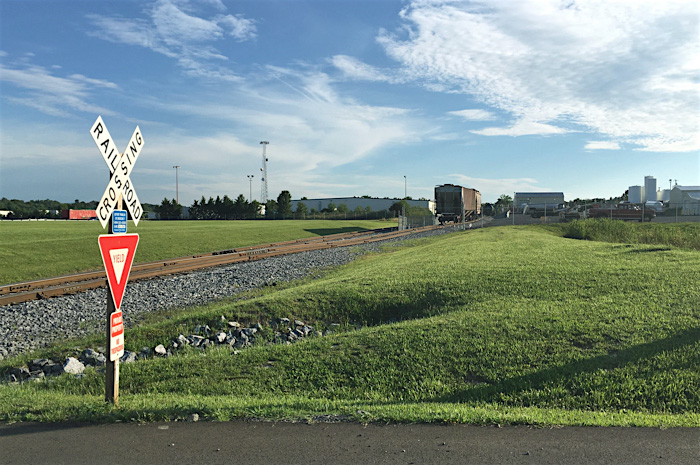 Staunton, Va / Jul 2016 / RWH

Staunton, Va / Jul 2016 / RWH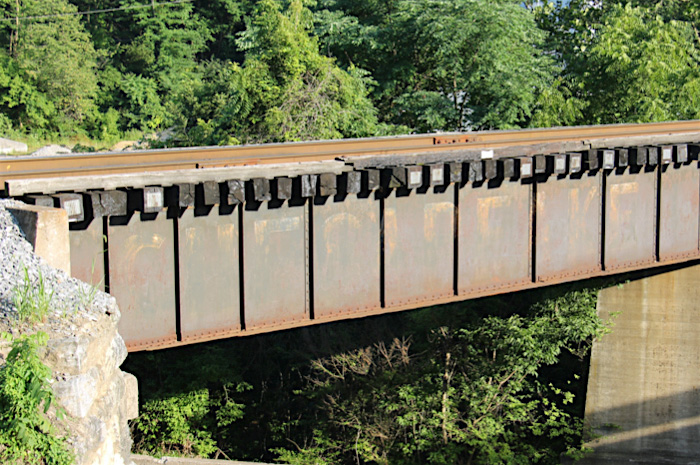 Staunton, Va / Jul 2016 / RWH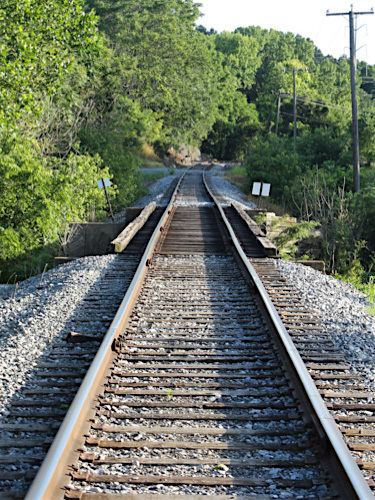 Staunton, Va / RWH
Lagniappe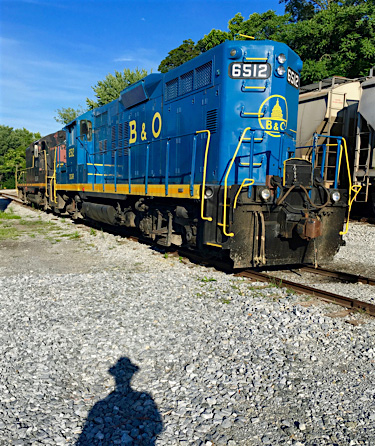 Staunton, Va / Jul 2016 / RWH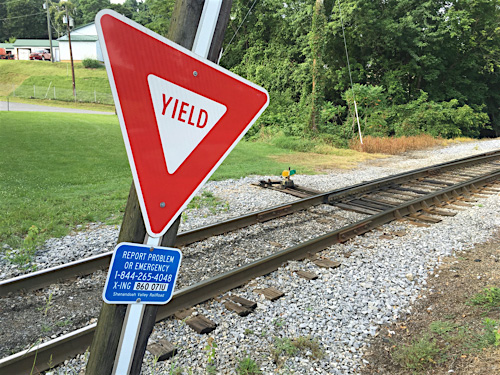 Staunton, Va / Jul 2016 / RWH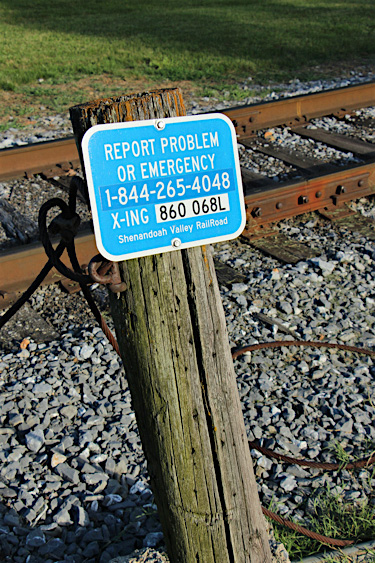 Staunton, Va / Jul 2016 / RWH
Staunton, Va / Jul 2016 / RWH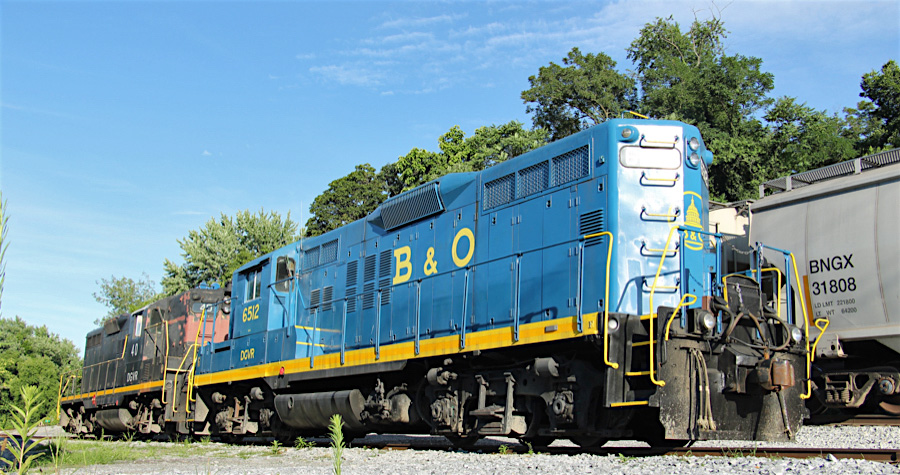 Staunton, Va / Jul 2016 / RWH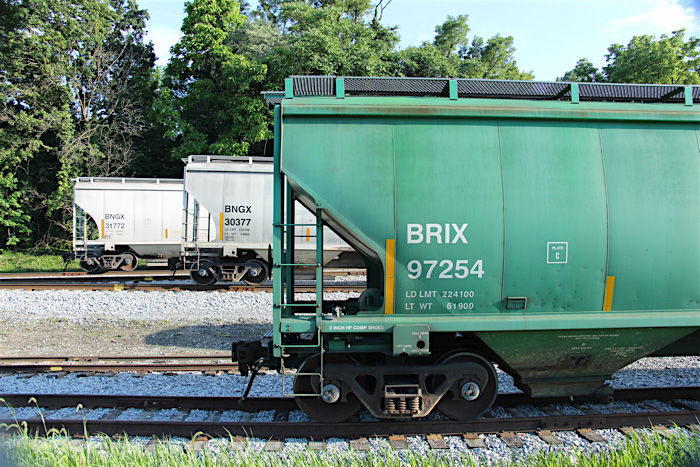 Staunton, Va / Jul 2016 / RWH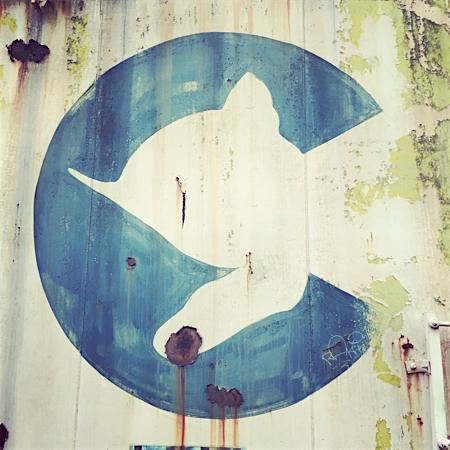 Staunton, Va / RWH
Links / Sources
This page was updated on 2016-09-05