July 2017
In June of this year I received a delightful bit of correspondence about our Prescott & Northwestern page here. I was delighted to send her some photos for her grandson. Never too early to encourage new railfans. She was kind enough to send along a snapshot of her family, the descendents of a PNW trainman.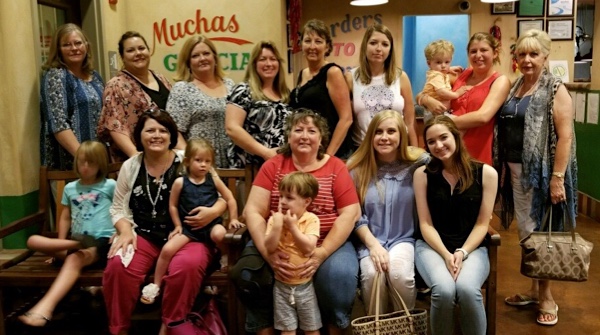 My name is Rhonda. I am the granddaughter of Warren (Blondie) Singleton. He was the train engineer for the Prescott & Northwestern railroad for many years. He passed away in 1974, I think. I was wondering if you have any photos of his engine, maybe with him in it? He used 24 & 25 I believe for many years. I am hoping to get a copy for my grandson's 3rd birthday coming up in the fall. He loves trains just as I do!
______________________________________
Thank you so much for your time and the photos. Yes, they are the same engines. Thank you for sharing them. I have such great memories of my visits in this little town. I still enjoy going back.