New responsive screen layout coming soon!
Gainesville Midland Railroad
Running forty-one miles across the rolling Georgia countryside where its rails occassionally are shaded by live oaks and dip into the "beds of the valleys of Hall" beloved by Sidney Lanier, the Gainesville Midland Railroad is a bridge line between the business tracks of the Southern Railway at Gainesville, the broiler capital of the universe, and the Georgia Railroad and Seaboard Air Line at Athens. The last of the Georgia short lines to run altogether in steam, the Midland held fast to its ancient ways and unreconstructed economic philosophy as late as 1957.
Lucius Beebe & Charles Clegg, The Age of Steam, 1957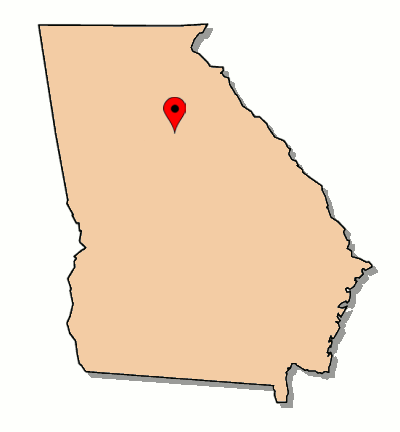 Chartered in 1904, the Gainesville Midland Railroad operated several small narrow gauge lines in addition to its 40 mile mainline between Gainesville and Athens, Georgia. The road was known for operating a small fleet of high-stepping Decapod steamers, several of which are preserved in Georgia. Near the end of the steam era, the Atlanta NRHS chapter operated a number of excursions between Atlanta and Athens using some of the GM Decapods as power. In 1959, the GM mainline was sold to the Seaboard Air Line Railroad.
Motive Power
Baldwin 2-10-0 (1928) / East Chattanooga, Tn / Aug 1986 / JCH
Gainesville Midland #203
builder:

Baldwin Locomotive Works

arrangement:

2-10-0 Decapod

built:

1928, Baldwin #60342

fuel:

coal/ water

notes:

ex Alabama, Tennessee & Northern #402
currently at Southeastern Rwy Museum
Links / Sources