New responsive screen layout coming soon!
Georgia Northern Railway
Until the coming of Diesel, Georgia, more than any other region of the Deep South, was a the stronghold of a feudal barony of short lines which ran in florid and wonderful profusion through its scrub pine to lend character and meaning to travel.
Lucius Beebe & Charles Clegg, The Age of Steam, 1957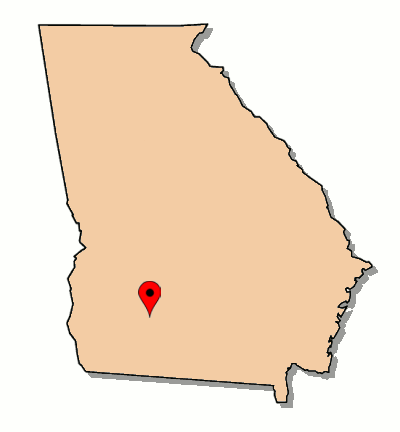 In the early 1890s, the Pidcock family chartered a small logging railroad that ran northward out of the small community of Pidcock, Georgia. A few years later, they purchased the nearby Boston & Albany Railroad and combined their assets to form the Georgia Northern Railway. The railroad was operating between Albany, GA and Boston, GA by 1905 then began purchasing other railroads -- the Flint River & North Eastern, the Georgia, Ashburn, Sylvester & Camilla, and the Georgia, Southwestern & Gulf. The Southern Railway took over the Georgia Northern in 1966, but the road maintained a separate corporate identity until 1993.
The Georgia Northern began in the early 1890s as a logging railroad running north from Pidcock, a logging community east of Boston owned by the Pidcock family. At about the same time, a group of area business men organized the Boston and Albany Railroad to build a common carrier line along the route of the logging tracks. Their company soon entered receivership and its assets were sold in 1894 to the Pidcocks, who renamed the line Georgia Northern.
Steve Storey - Georgia's Railroad History & Heritage
Motive Power
Alco 4-6-0 (1923) / Albany, Ga / Mar 1957 / collection
Georgia Northern #102
builder:

ALCO Richmond

arrangement:

4-6-0 Ten Wheeler

built:

May 1923, Alco #64283

fuel:

coal/water

notes:

to Norton Coal Co #102, 1950s
to Richard Jensen, 1965
to Illinois Railway Museum, 1980s
to End O Line Museum, 1993
Baldwin 2-8-2 (1929) / Moultrie, Ga / Jun 1956 / collection
Georgia Northern #105
builder:

Baldwin Locomotive Works

arrangement:

2-8-2 Mikado

built:

Mar 1929, Baldwin #60736

fuel:

_________

notes:

named "W. L. Joiner"
to City of Moultrie GA, 1963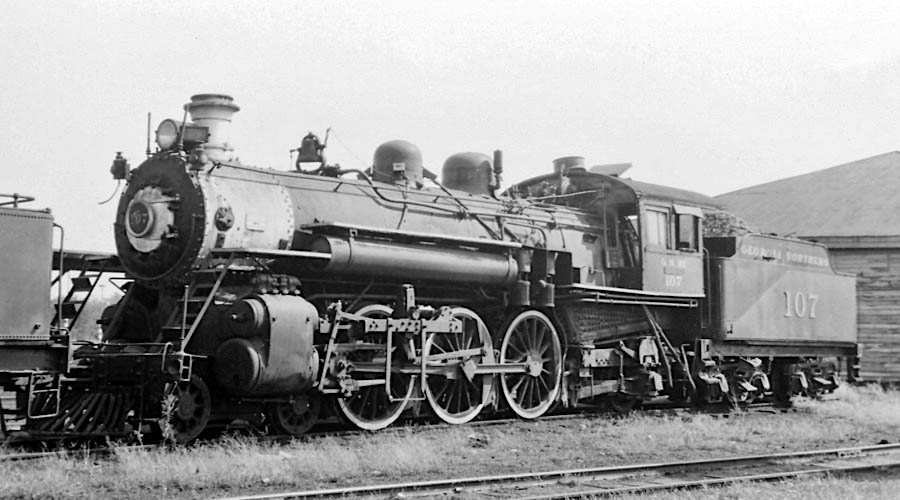 Alco 4-6-2 (1911) / Moultrie, Ga / Sep 1949 / collection
Georgia Northern #107
builder:

ALCO Schenectady

arrangement:

4-6-2 Pacific

built:

1911

fuel:

coal/water

notes:

blt Florida East Coast #88
to Georgia Northern #107, unknown
on display at Albany, Georgia
Albany, Ga / Mar 1957 / collection
Links / Sources