New responsive screen layout coming soon!
Everett Railroad Company
In August 1984, at Claysburg, PA, Everett Railroad GE 80-Ton #4 made a delivery of bauxite ore to the General Refractories Company. That train marked the rebirth of a railroad that had been dormant since 1982. In those two years, the railroad had been abandoned, sold, and moved from its home in Everett, PA, where it had served its namesake community since 1954. The new Everett Railroad was based in Claysburg, PA, on seven miles of railroad between Brooks Mill and Sproul, PA that Conrail had deemed excess. Two customers, Champion Homes and General Refractories wished to see rail service resumed. Working with those companies, the Everett restored the former-Conrail trackage and began operations on an as-needed basis.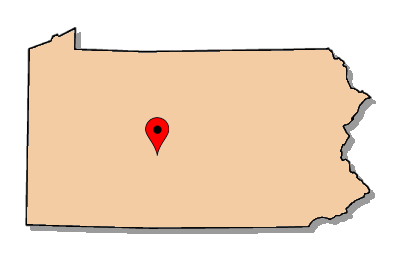 The Everett Railroad Company operates 23 miles of former Conrail (ex Pennsylvania, Penn Central) trackage in Blair County, Pennsylvania, near Altoona. The current Everett Railroad borrows the name of a previous shortline in a different location, and is itself the consolidation of several different shortlines that operated former Conrail branchlines in the area. Freight and tourist operations make use of two separate rail lines: one from Brooks Mill to Sproul and another from Roaring Spring to Curryville and Martinsburg. From Brooks Mill north, both lines connect to an interchange with Norfolk Southern in Hollidaysburg and the Everett's office and shop complex in nearby Duncansville. Seasonal tourist excursion service is offering utilizing both steam and diesel motive power.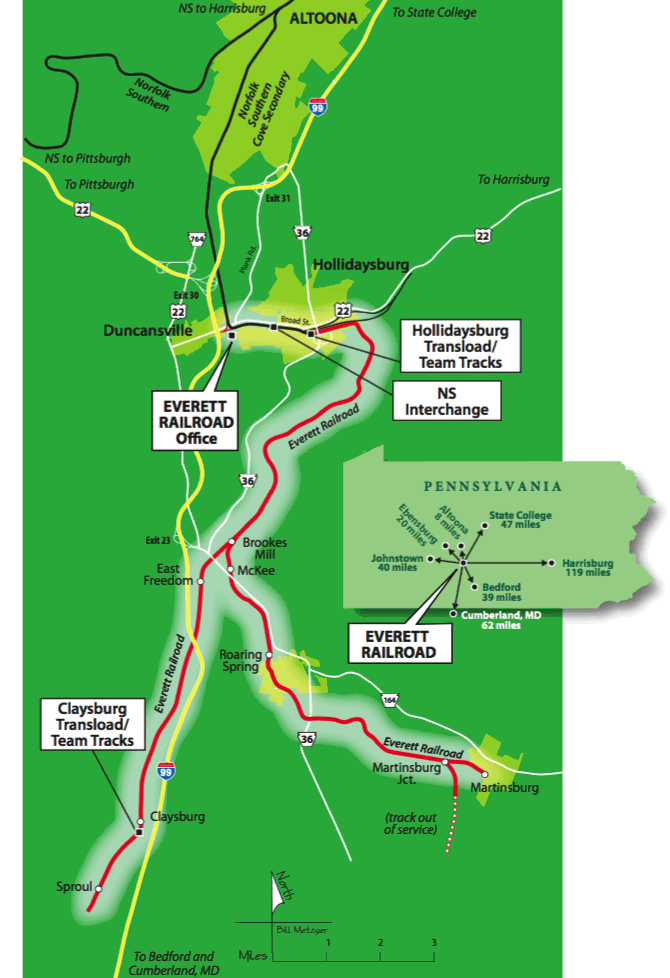 Everett company map / Bill Metzger / web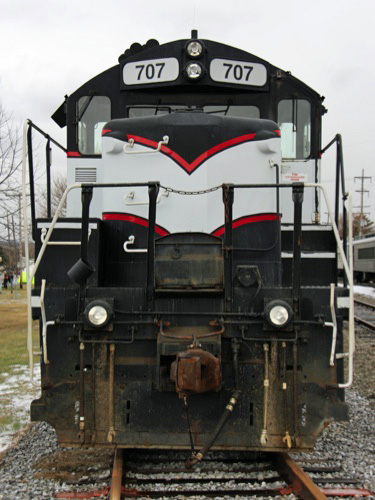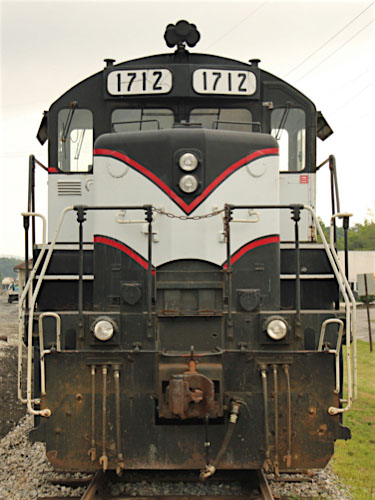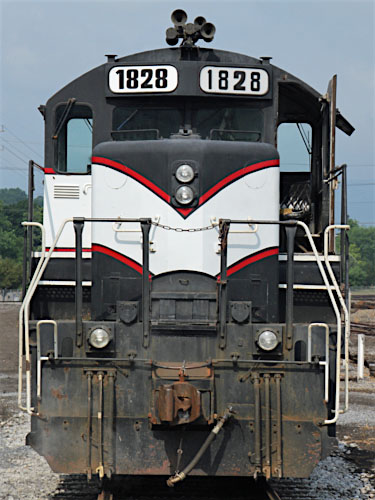 See also our Everett Railroad
tourist collection
in our Lagniappe pages
Steam Motive Power
Holidaysburg, Pa / Aug 2016 / RWH
Everett #11
builder:

Alco Cooke Works

arrangement:

2-6-0 "Mogul" type

class:

260-111

built:

Mar 1920, Alco #63635

fuel:

originally oil, later coal

notes:

50" drivers, 111,000 pounds
blt for Cuban sugar can work, never sold
to Narragansett Pier Railroad
to Bath & Hammondsport Railroad
overhauled by Everett, 2015
See our Everett Railroad
tourist pages
for a complete collection of steamer #11 photos
Diesel Motive Power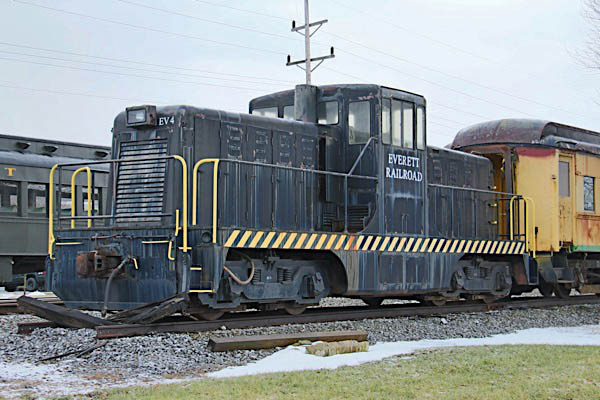 Duncansville, Pa / Feb 2016 / RWH
Everett #4
builder:

General Electric

model:

80 ton centercab

type:

B-B light switcher

built:

Nov 1943, GE #18065

engine2:

2, 500 hp

notes:

ex US Army, #7893
to Everett #4, 1971
out of service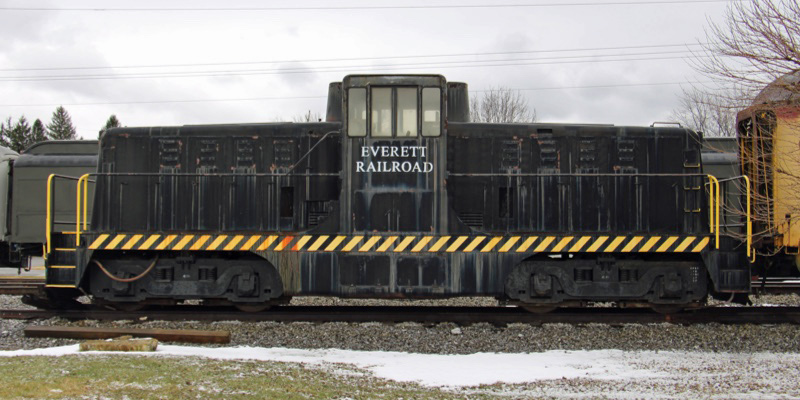 Duncansville, Pa / Feb 2016 / RWH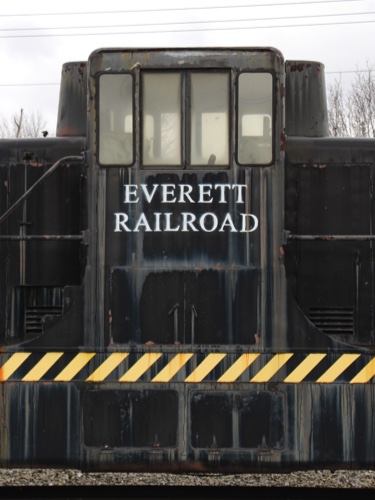 Duncansville, Pa / Feb 2016 / RWH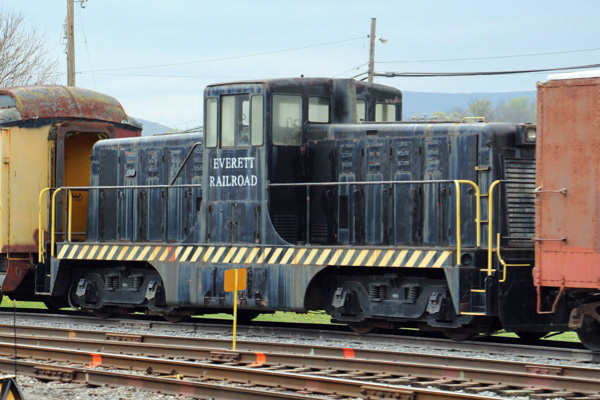 Duncansville, Pa / Apr 2016 / RWH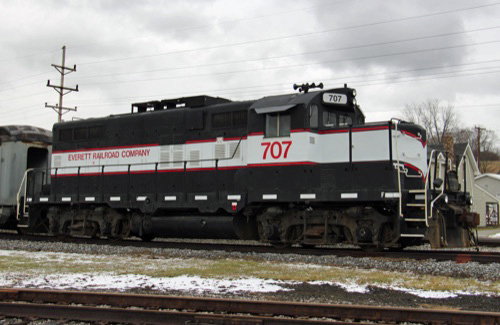 Duncansville, Pa / Feb 2016 / RWH
Everett #707
builder:

Electro Motive Division

model:

GP10 rebuild

type:

B-B road switcher

built:

Jan 1956, EMD # 20786

engine:

EMD 567B (16 cyl, 1500 hp)

notes:

blt Illinois Central #9148, later to ICG
to Gulf & Mississippi #8148
to MidSouth #1065
to Qwest Communications #707
to Ohio Central System #707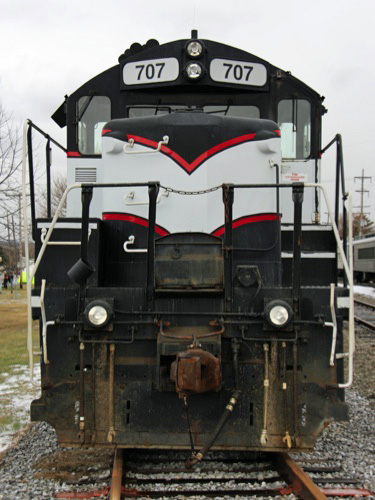 Duncansville, Pa / Feb 2016 / RWH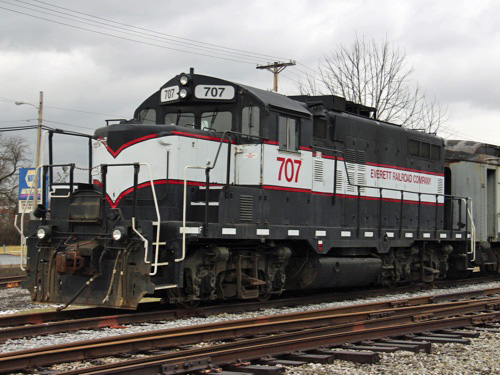 Duncansville, Pa / Feb 2016 / RWH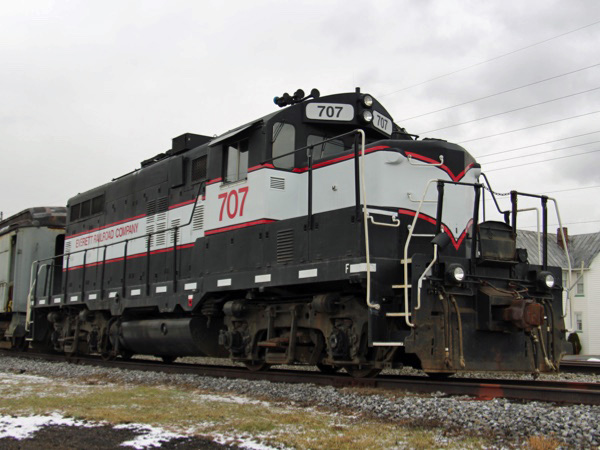 Duncansville, Pa / Feb 2016 / RWH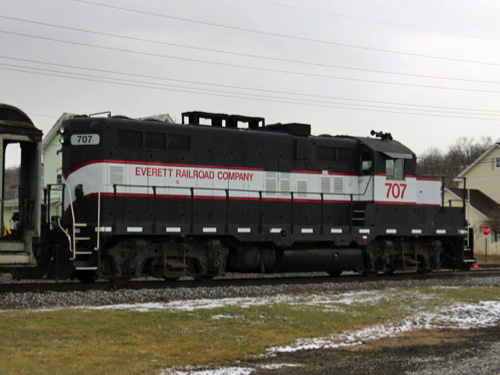 Duncansville, Pa / Feb 2016 / RWH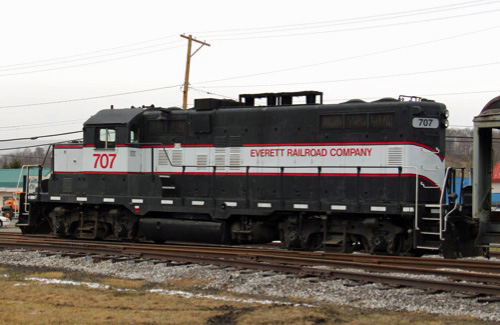 Duncansville, Pa / Feb 2016 / RWH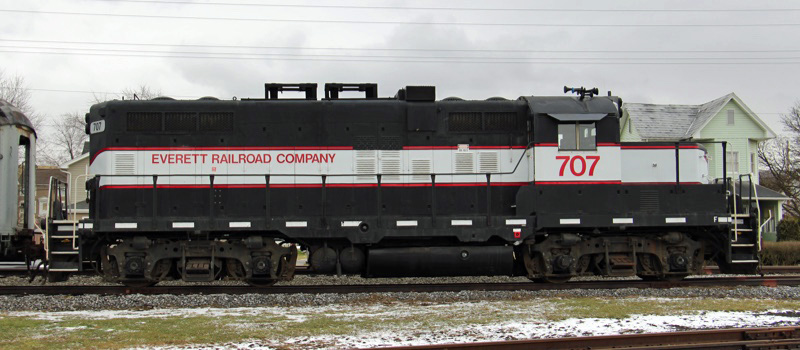 Duncansville, Pa / Feb 2016 / RWH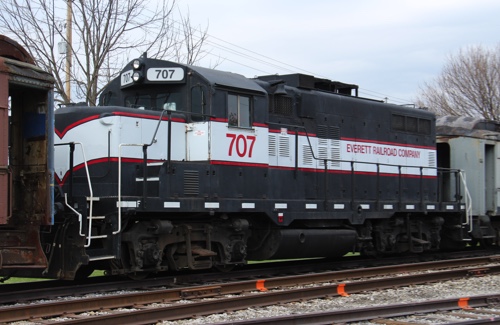 Duncansville, Pa / Apr 2016 / RWH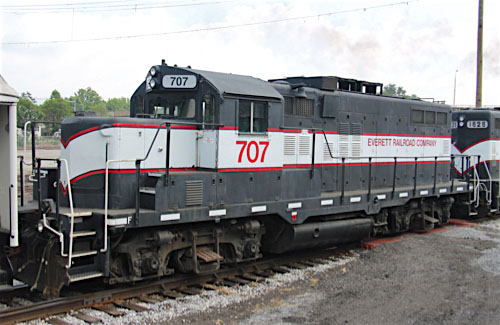 Holidaysburg, Pa / Aug 206 / RWH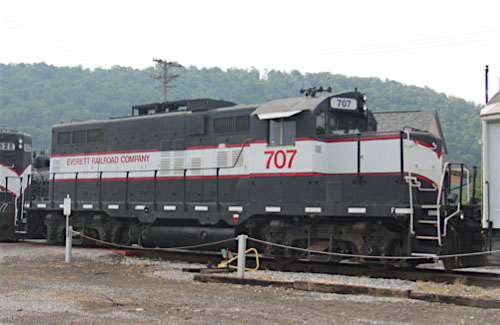 Holidaysburg, Pa / Aug 206 / RWH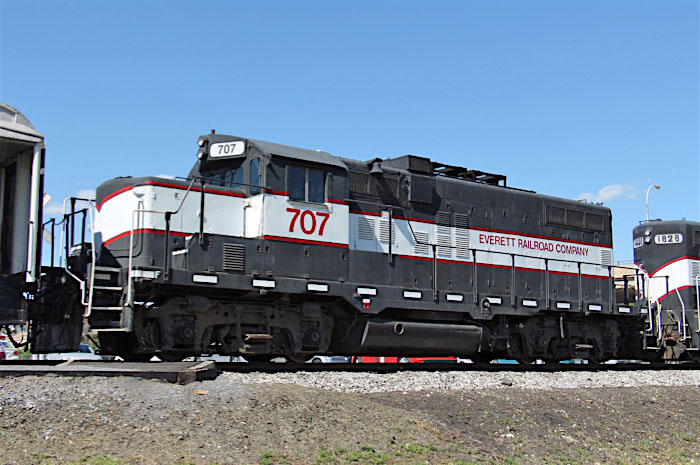 Holidaysburg, Pa / Aug 206 / RWH

Holidaysburg, Pa / Aug 206 / RWH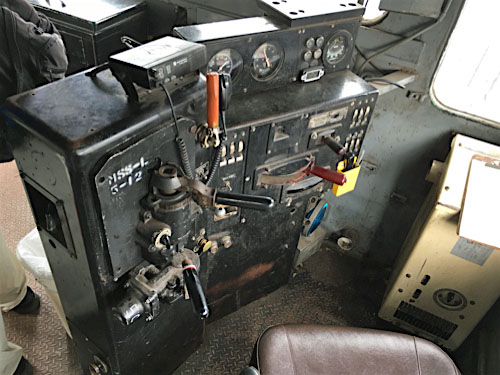 Aug 2016 / RWH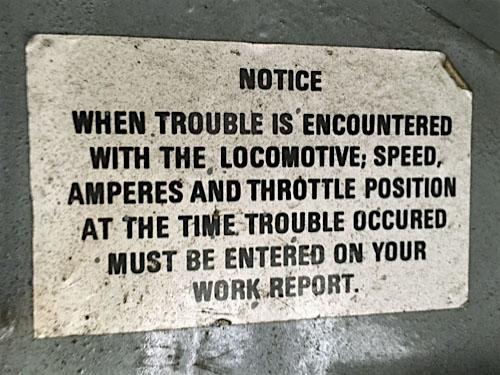 Aug 2016 / RWH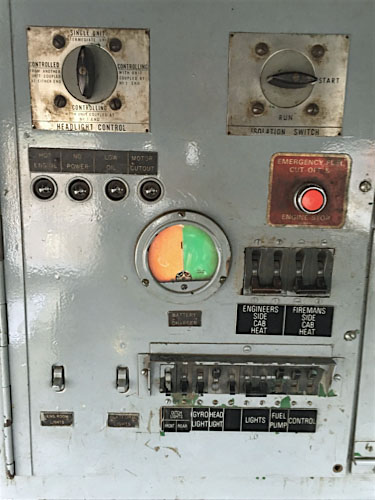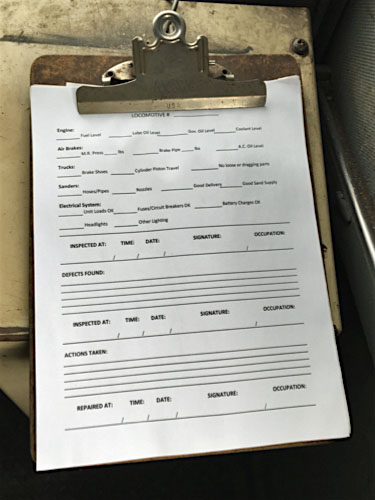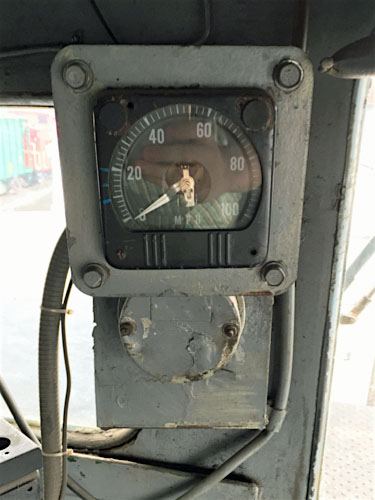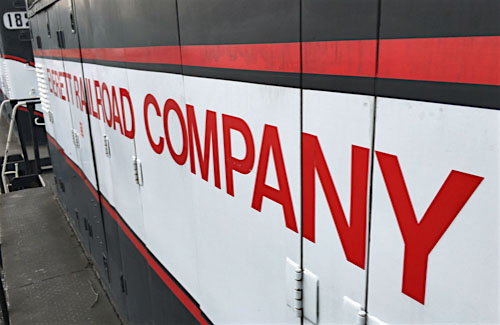 Holidaysburg, Pa / Sug 206 / RWH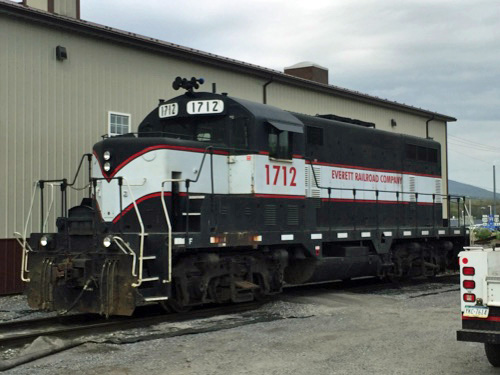 Duncansville, Pa / Apr 2016 / RWH
Everett #1712
builder:

Electro Motive Division

model:

GP16 "Uceta rebuild"

type:

B-B road switcher

built:

Dec 1950, EMD #13538

series:

155 rebuilt 1979-82 by SCL

engine:

EMD 645 (16 cyl, 1600 hp)

notes:

blt Clinchfield #911, later #4612
to Seaboard System, later CSXT #1712
to R. J. Corman #1712
to Everett #1712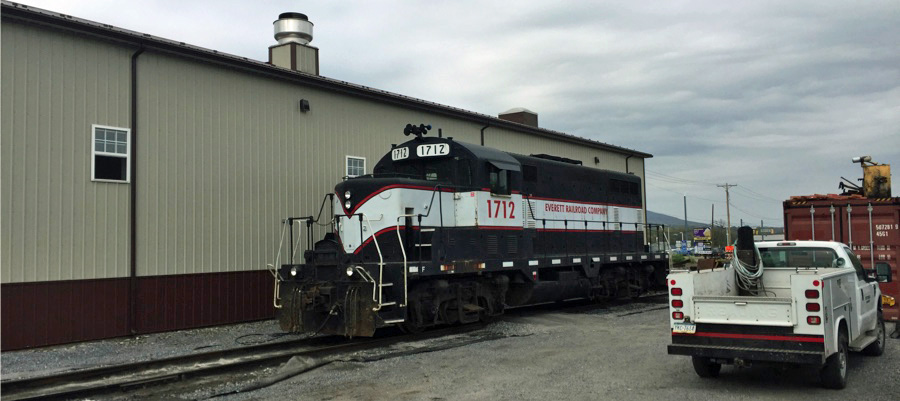 Duncansville, Pa / Apr 2016 / RWH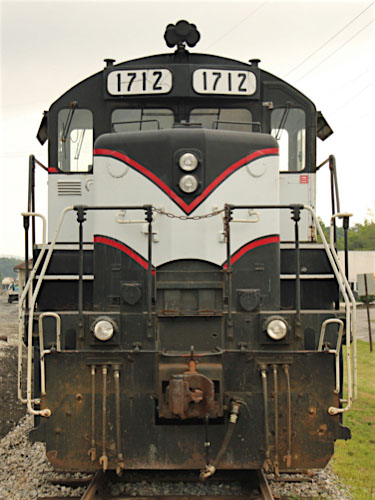 Duncansville, Pa / Aug 2016 / RWH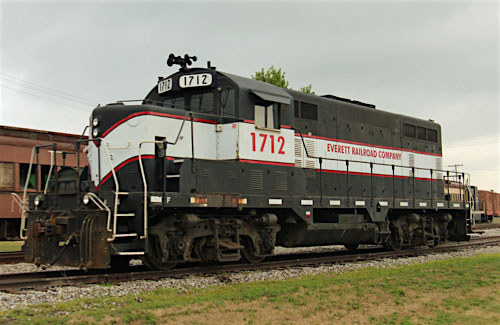 Duncansville, Pa / Aug 2016 / RWH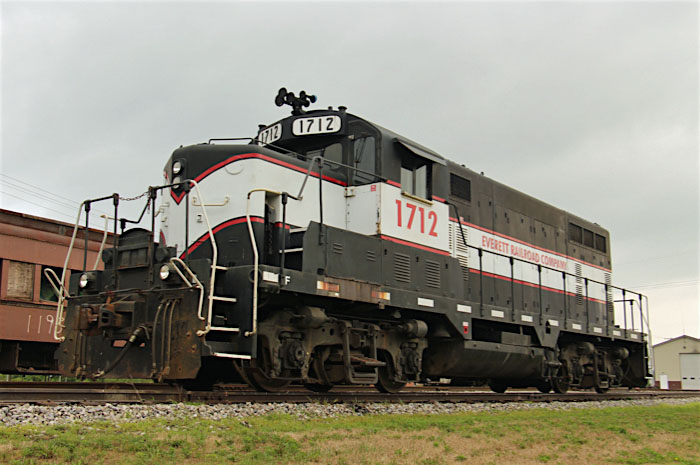 Duncansville, Pa / Aug 2016 / RWH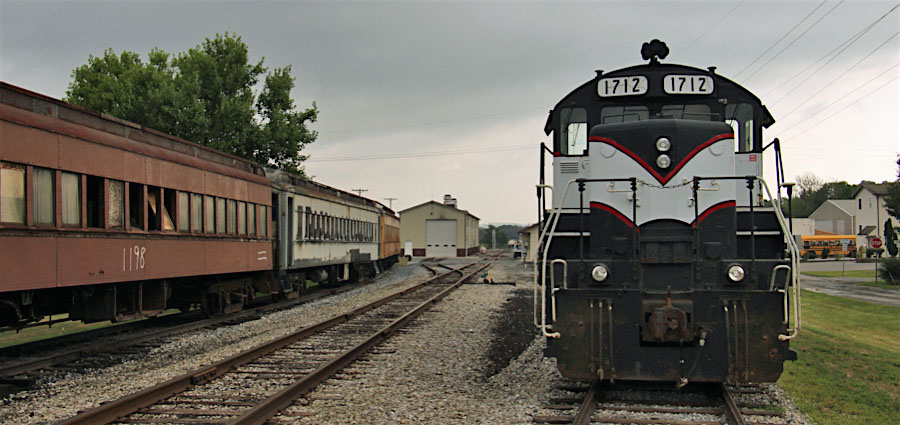 Duncansville, Pa / Aug 2016 / RWH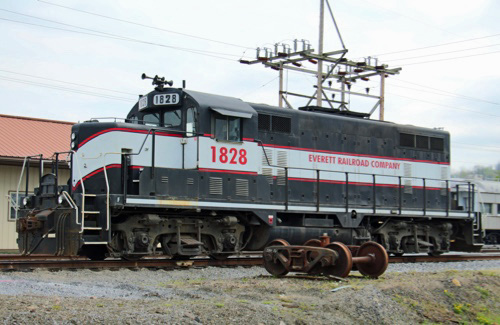 Duncansville, Pa / Apr 2016 / RWH
Everett #1828
builder:

Electro Motive Division

model:

GP16 "Uceta rebuild"

type:

B-B road switcher

built:

Sep 1952, EMD #17370

series:

155 rebuilt 1979-82 by SCL

engine:

EMD 645 (16 cyl, 1600 hp)

notes:

blt Seaboard Air Line #1798, SCL #978
to Seaboard System, later CSXT #1828
to R.J. Corman #1828
to Everett #1828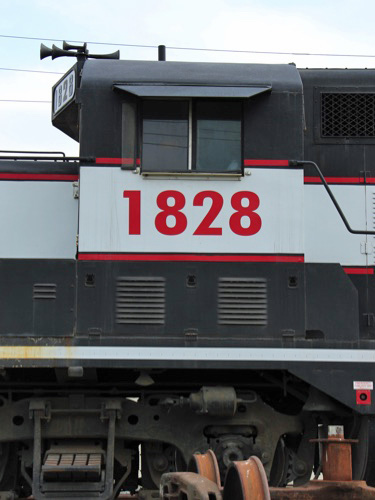 Duncansville, Pa / Apr 2016 / RWH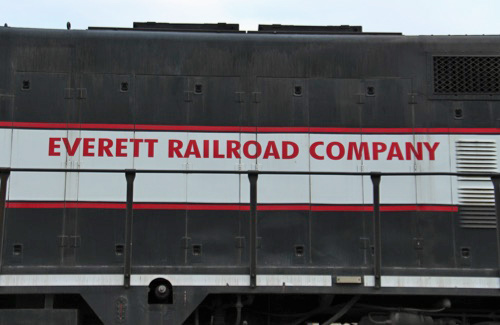 Duncansville, Pa / Apr 2016 / RWH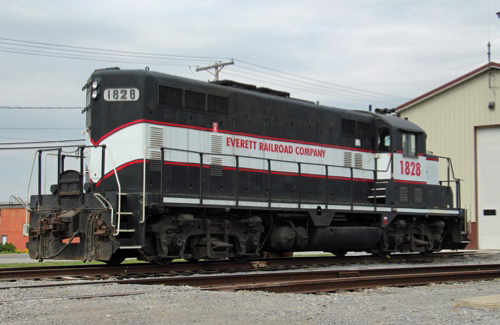 Duncansville, Pa / Apr 2016 / RWH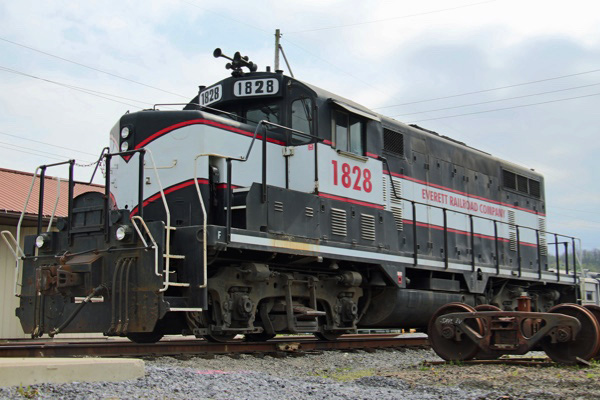 Duncansville, Pa / Apr 2016 / RWH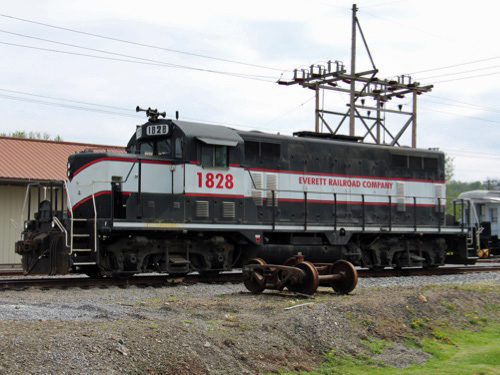 Duncansville, Pa / Apr 2016 / RWH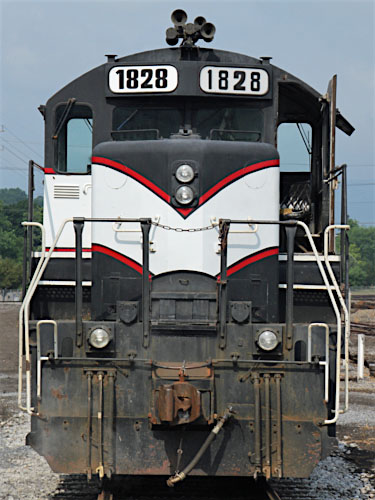 Holidaysburg, Pa / Sug 206 / RWH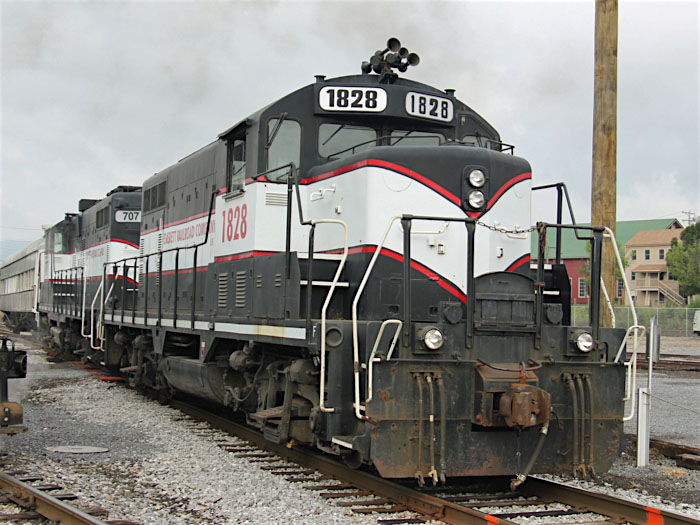 Holidaysburg, Pa / Sug 206 / RWH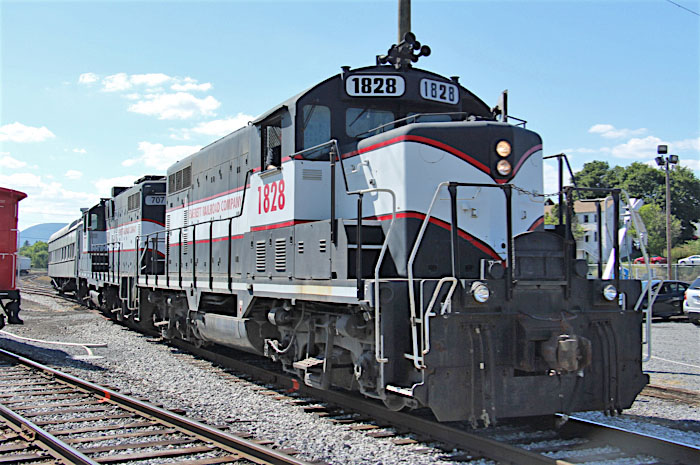 Holidaysburg, Pa / Sug 206 / RWH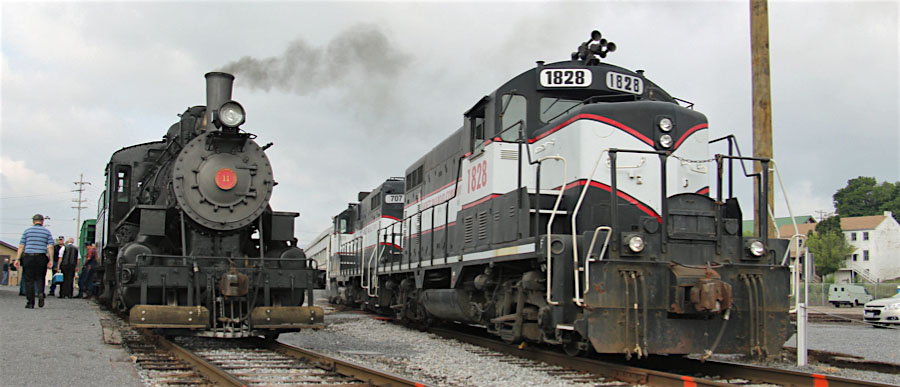 Holidaysburg, Pa / Sug 206 / RWH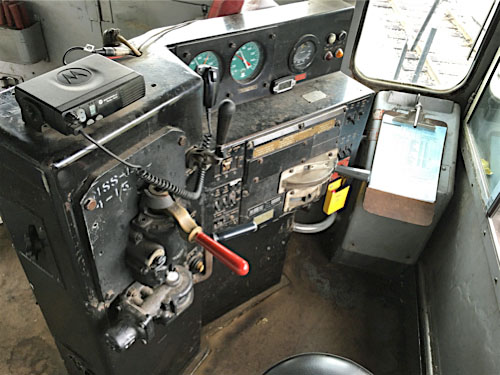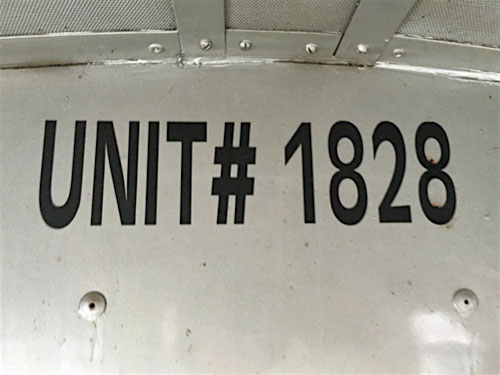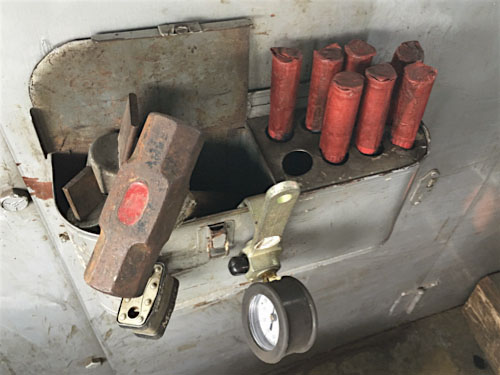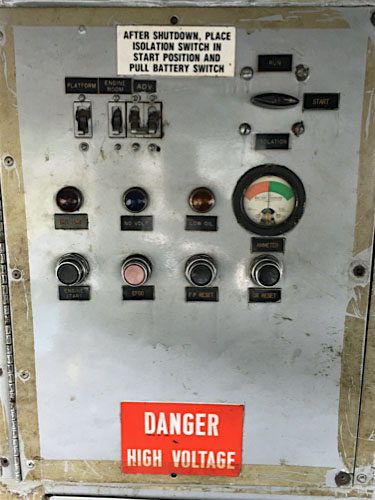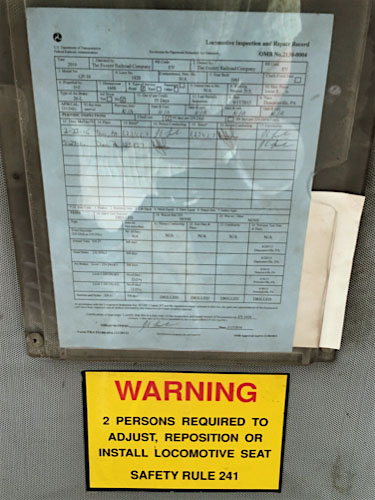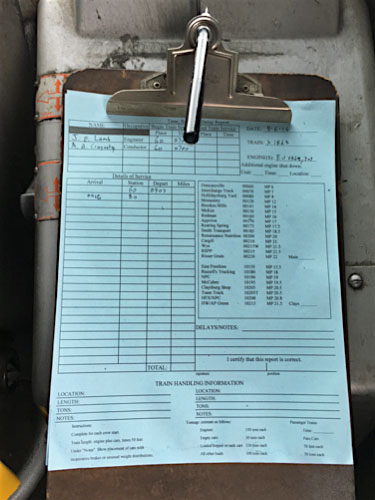 Rolling Stock
For Everett Railroad passenger equipment see our
EV tourist collection
in Lagniappe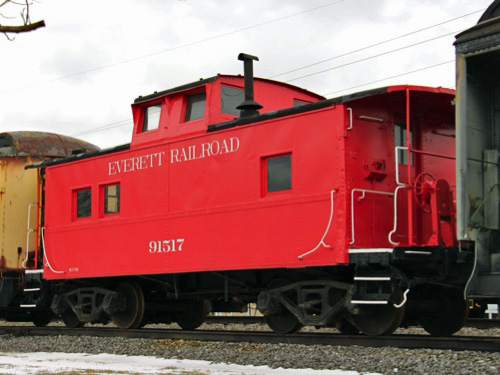 caboose / Duncansville, Pa / Feb 2016 / RWH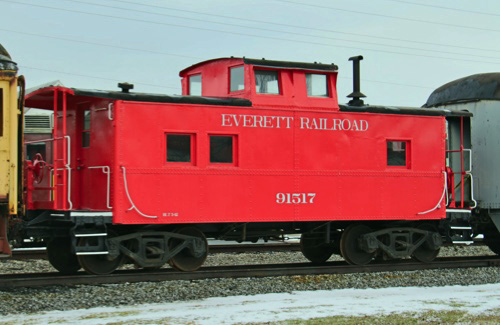 Duncansville, Pa / Feb 2016 / RWH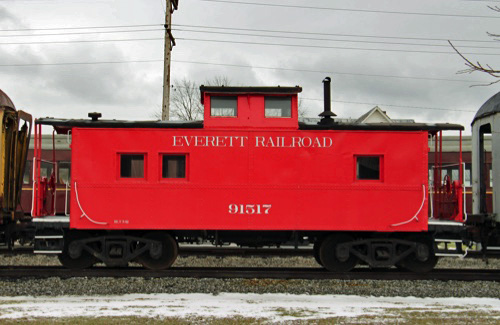 Duncansville, Pa / Feb 2016 / RWH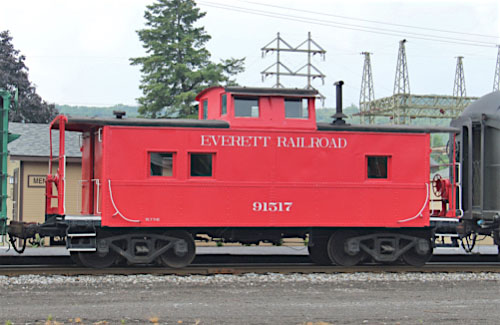 Holidaysburg, Pa / Sug 206 / RWH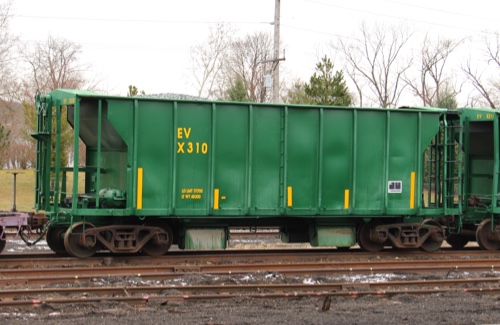 ballast hopper / Hollidaysburg, Pa / Feb 2016 / RWH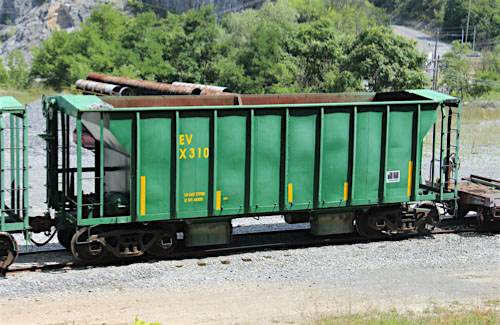 Roaring Spring, Pa / Aug 2016 / RWH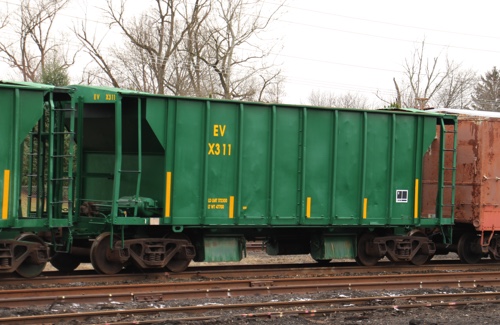 ballast hopper / Hollidaysburg, Pa / Feb 2016 / RWH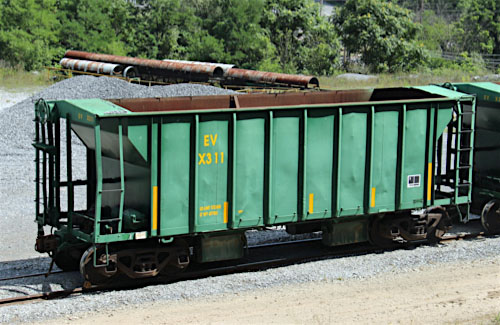 Roaring Spring, Pa / Aug 2016 / RWH

Duncansville, Pa / Feb 2016 / RWH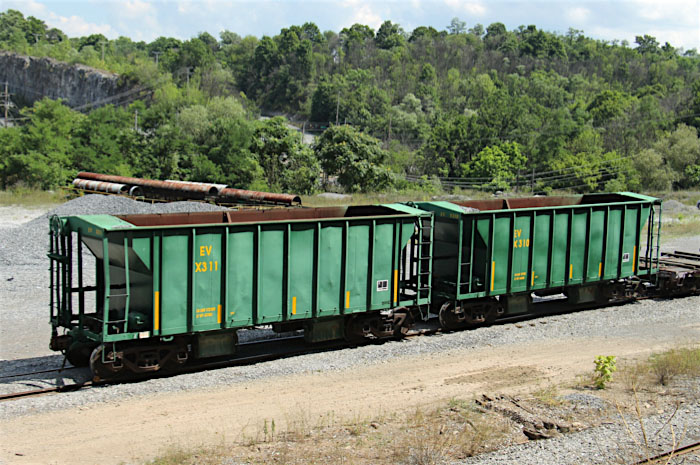 Roaring Spring, Pa / Aug 2016 / RWH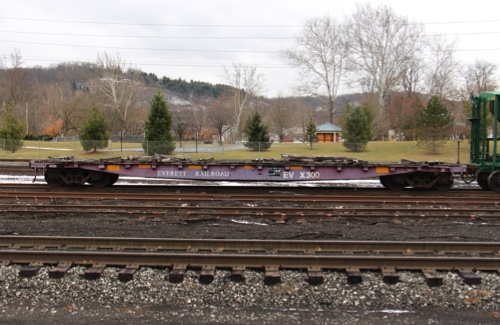 MOW flatcar / Hollidaysburg, Pa / Feb 2016 / RWH

MOW flatcar with steamer shell / Hollidaysburg, Pa / Mar 2016 / RWH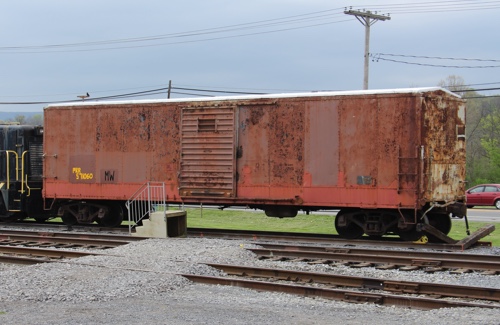 MOW boxcar / Duncansville, Pa / Apr 2016 / RWH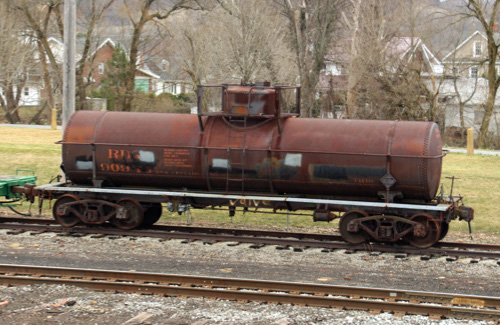 MOW tanker / Hollidaysburg, Pa / Mar 2016 / RWH
Locations
Duncansville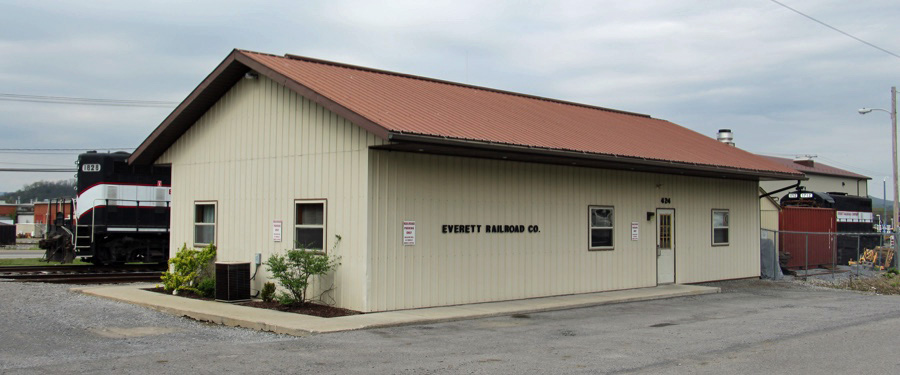 Duncansville, Pa / Apr 2016 / RWH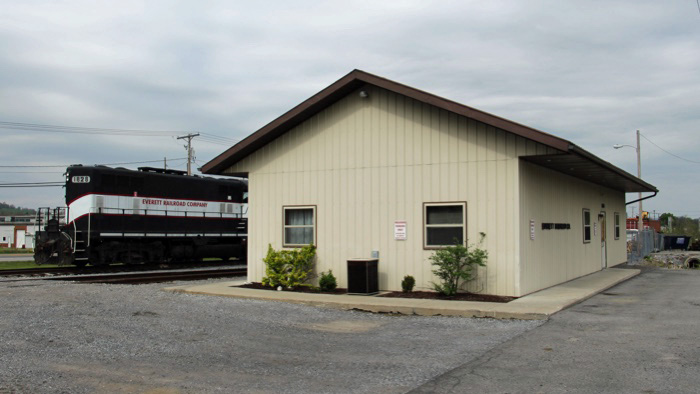 Duncansville, Pa / Apr 2016 / RWH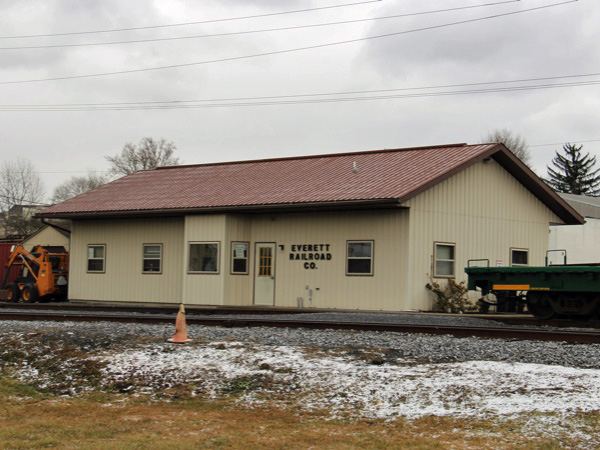 Duncansville, Pa / Feb 2016 / RWH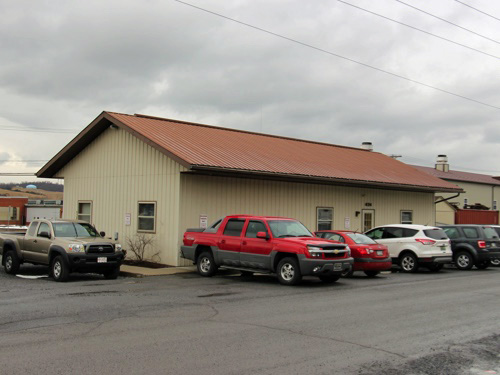 Duncansville, Pa / Feb 2016 / RWH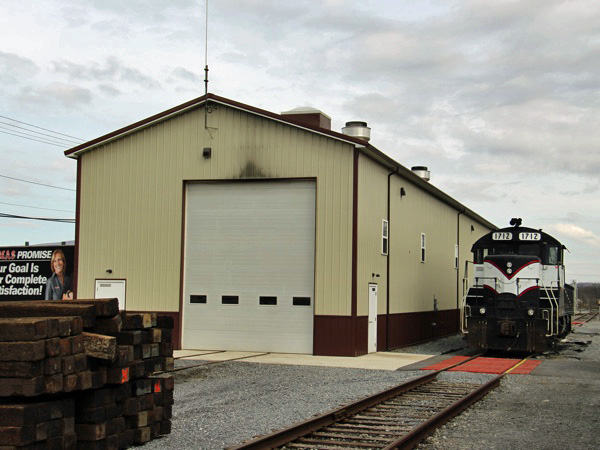 Duncansville, Pa / Mar 2016 / RWH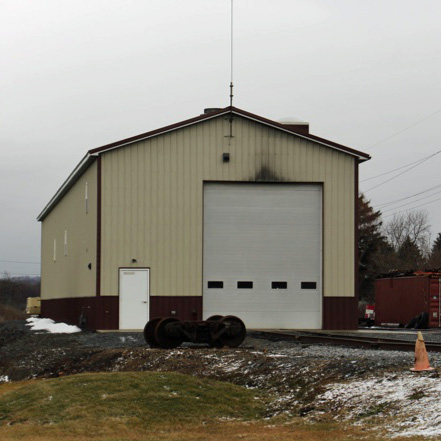 Feb 2016 / RWH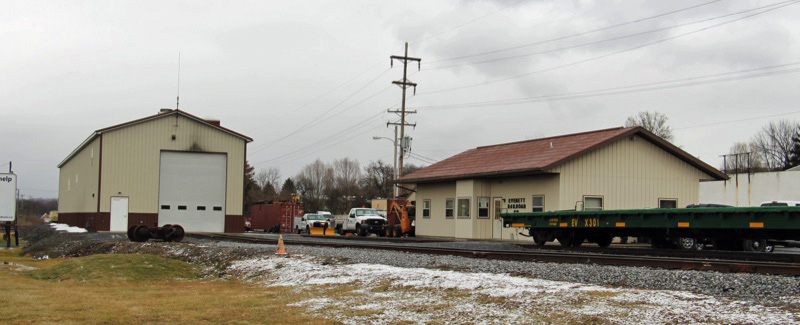 Duncansville, Pa / Feb 2016 / RWH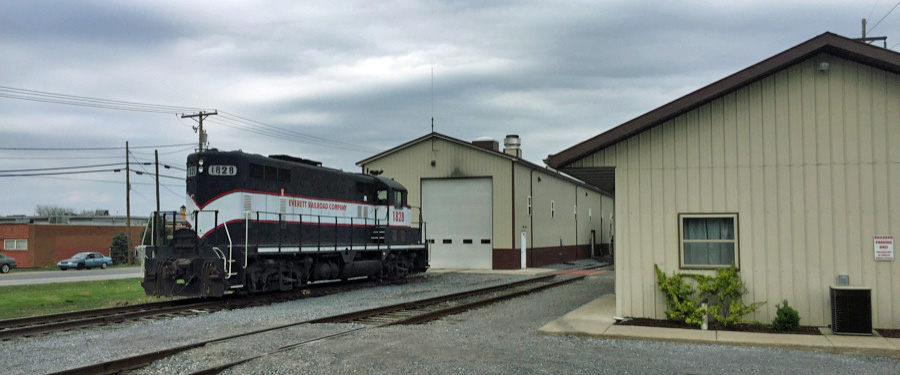 Duncansville, Pa / Apr 2016 / RWH

Duncansville, Pa / Apr 2016 / RWH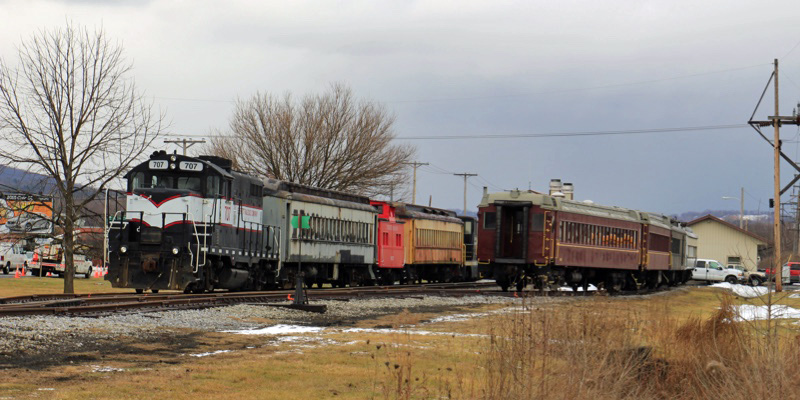 Duncansville, Pa / Feb 2016 / RWH
Holidaysburg
Holidaysburg, Pa / Mar 2016 / RWH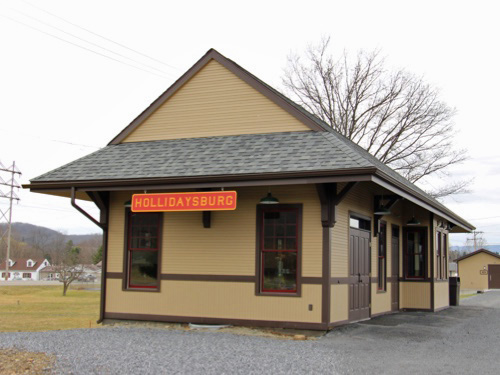 Holidaysburg, Pa / Mar 2016 / RWH
Holidaysburg, Pa / Mar 2016 / RWH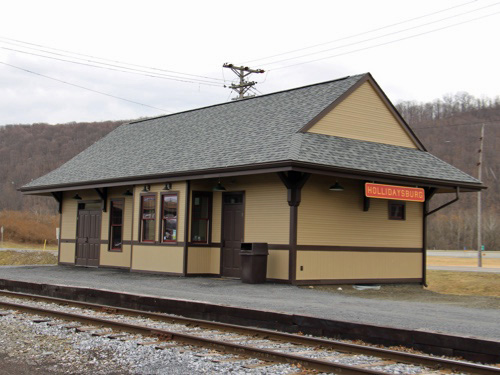 details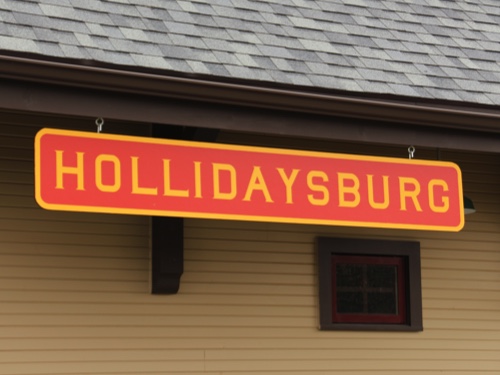 details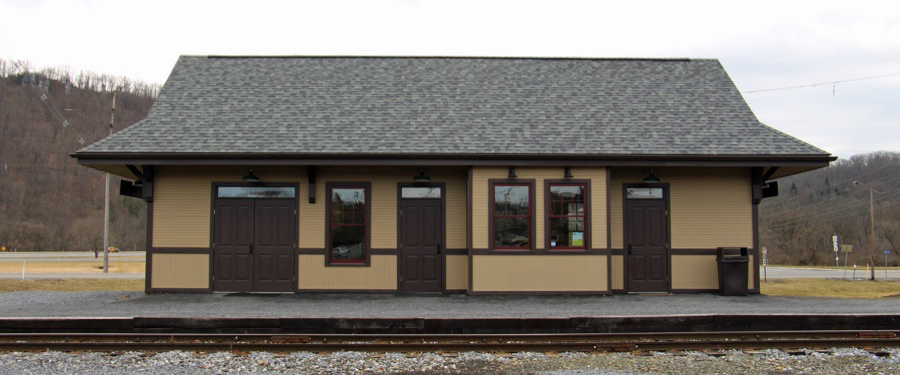 Holidaysburg, Pa / Mar 2016 / RWH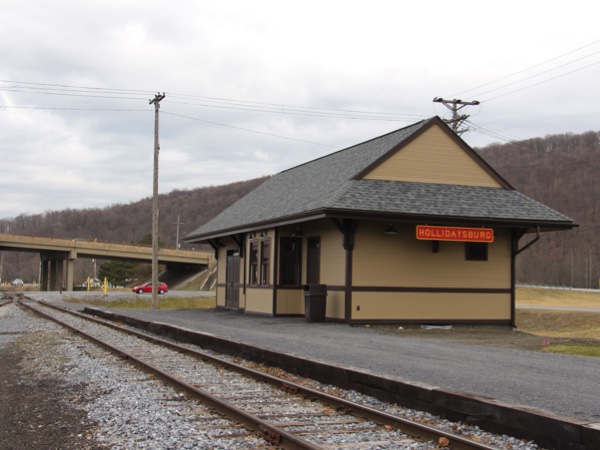 Holidaysburg, Pa / Mar 2016 / RWH
Holidaysburg, Pa / Aug 2016 / RWH
Roaring Spring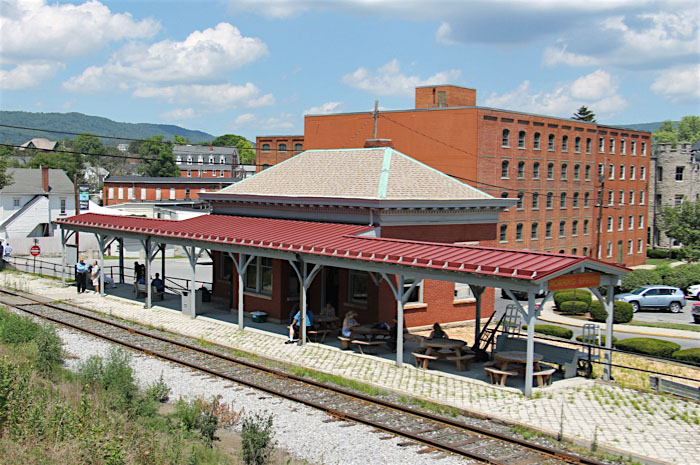 Roaring Spring, Pa / Aug 2016 / RWH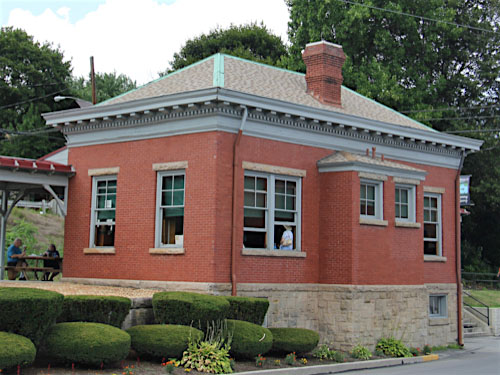 Roaring Spring, Pa / Aug 2016 / RWH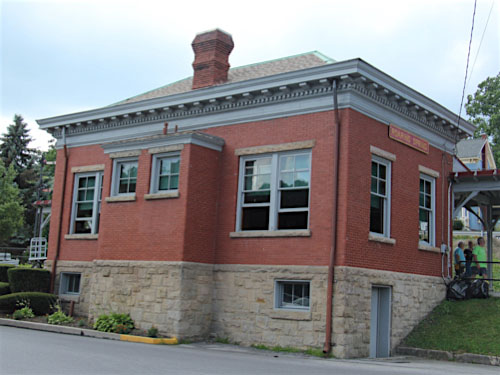 Roaring Spring, Pa / Aug 2016 / RWH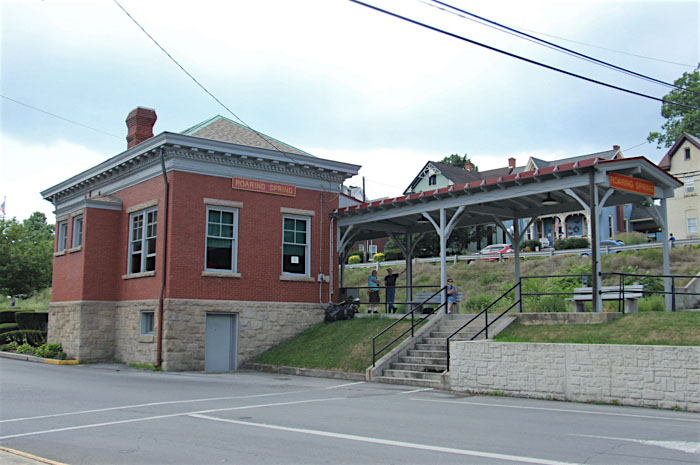 Roaring Spring, Pa / Aug 2016 / RWH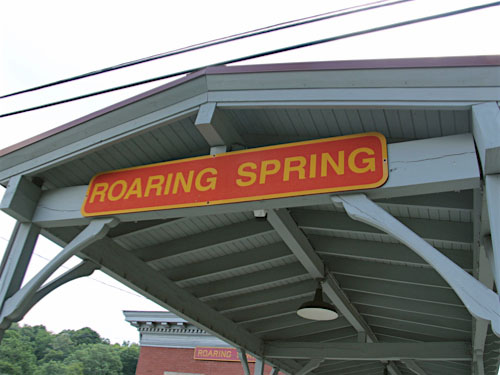 RWH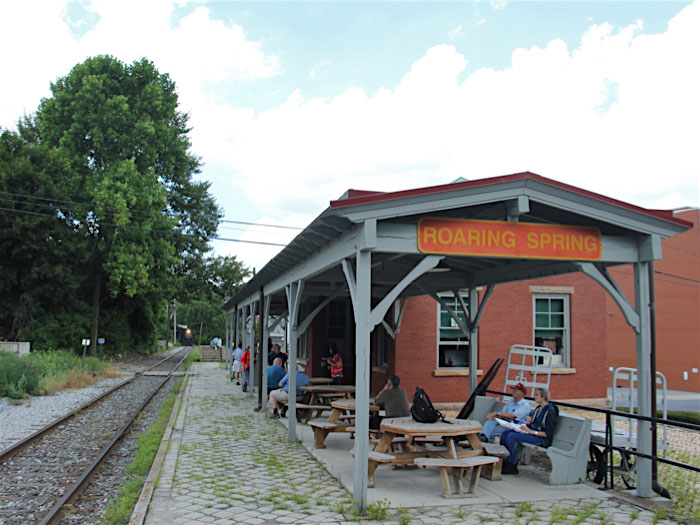 Roaring Spring, Pa / Aug 2016 / RWH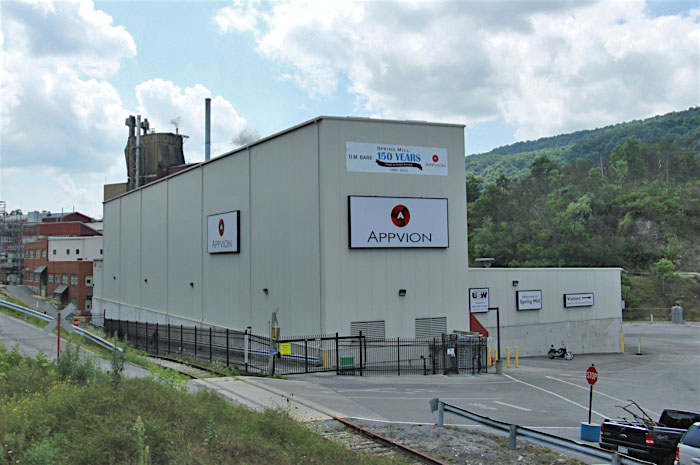 Roaring Spring, Pa / Aug 2016 / RWH
East Freedom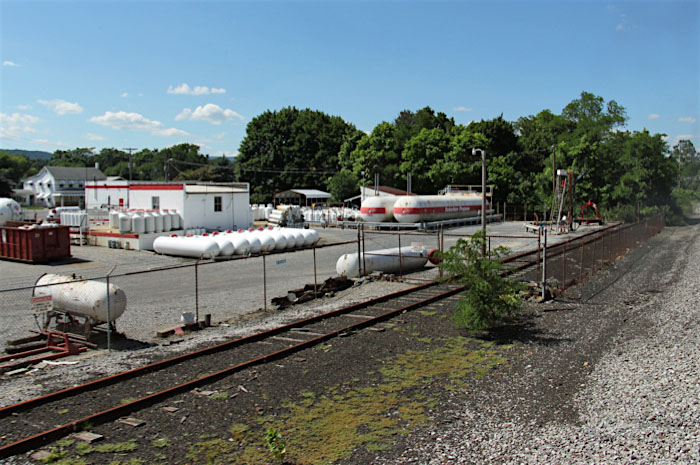 East Freedom, Pa / Aug 2016 / RWH
Lagniappe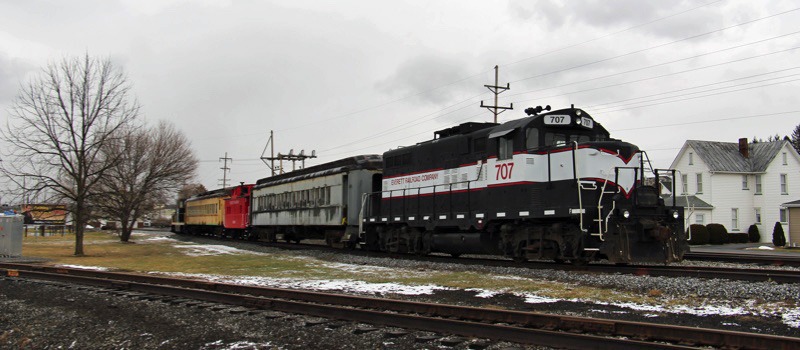 Duncansville, Pa / Feb 2016 / RWH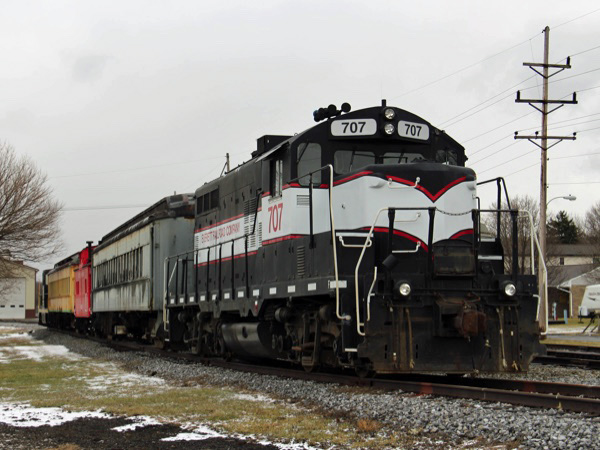 Duncansville, Pa / Feb 2016 / RWH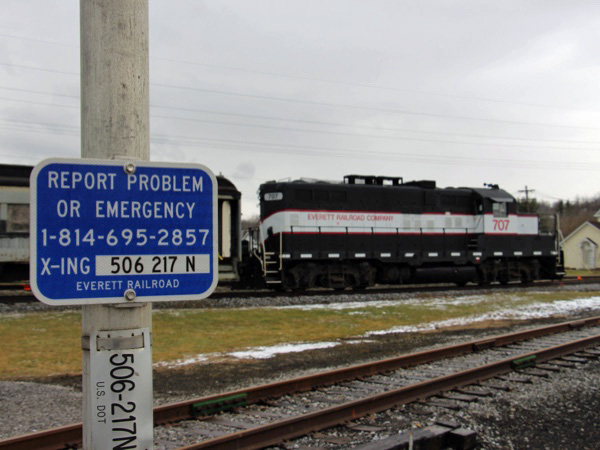 Duncansville, Pa / Feb 2016 / RWH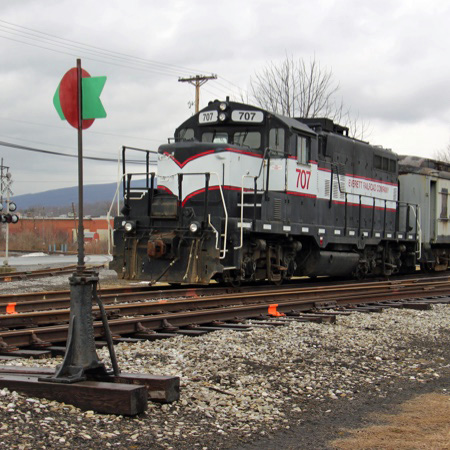 Duncansville, Pa / Feb 2016 / RWH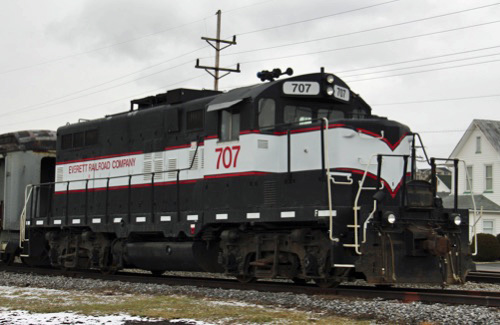 Duncansville, Pa / Feb 2016 / RWH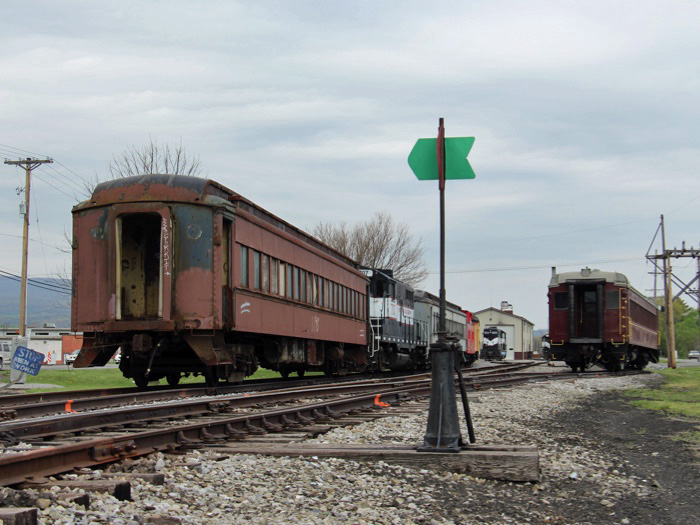 Duncansville, Pa / Apr 2016 / RWH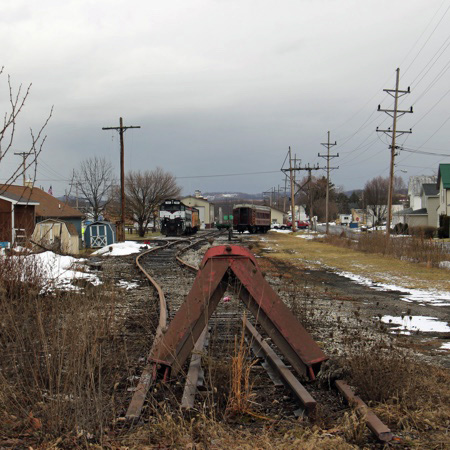 Duncansville, Pa / Feb 2016 / RWH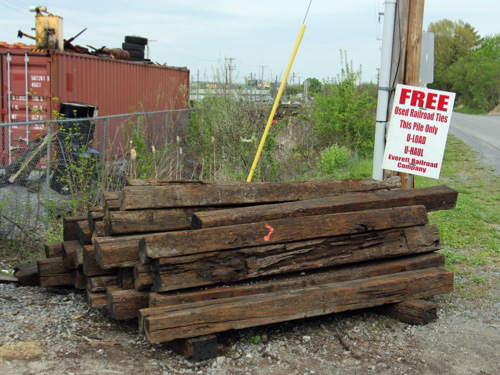 Duncansville, Pa / Apr 2016 / RWH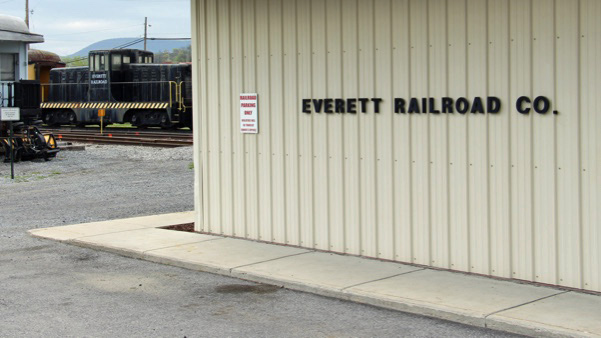 Duncansville, Pa / Apr 2016 / RWH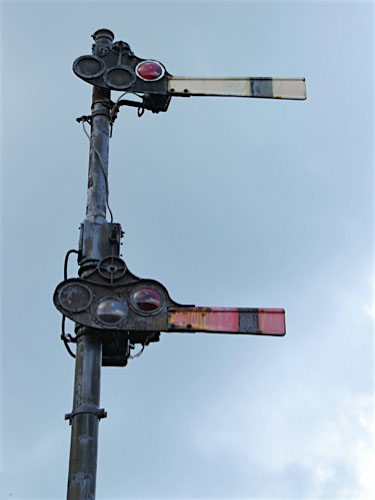 Roaring Spring, Pa / Aug 2016 / RWH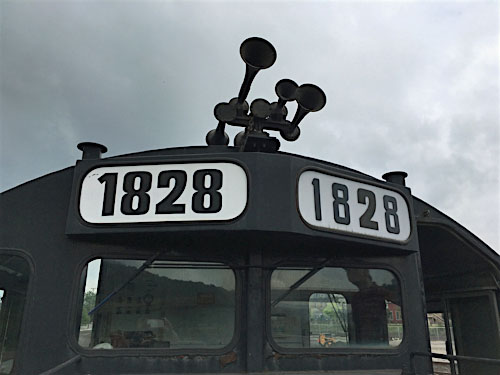 Holidaysburg, Pa / Sug 206 / RWH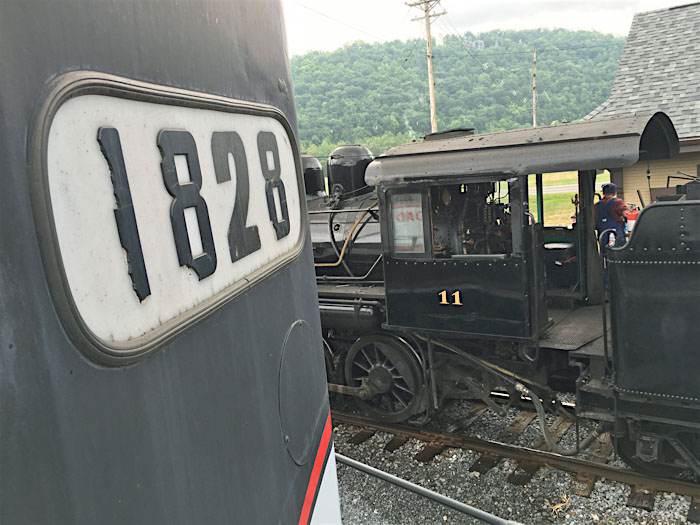 Holidaysburg, Pa / Sug 206 / RWH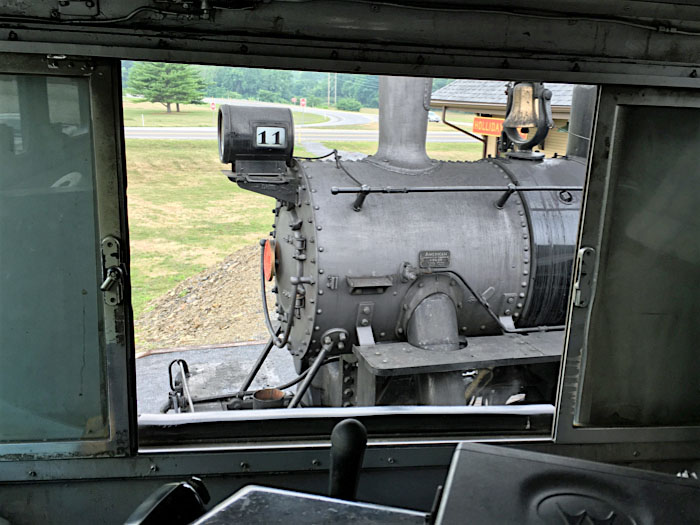 Holidaysburg, Pa / Sug 206 / RWH
Links / Sources
Everett Railroad company website
Wikipedia page for Everett Railroad
Diesel Shop roster for Everett Railroad
Edward A. Lewis, American Shortline Railway Guide - Fifth Edition (Kalmbach, 1996) 118-9
This page was updated on 2016-08-27