New responsive screen layout coming soon!
Delta Southern Railroad
The Delta Southern Railroad operates freight service on two branches of former Missouri Pacific, later Union Pacific trackage. The first branch begins in Monroe, La, at a Union Pacific Railroad interchange and continues to Sterlington to the north - 14 miles. The second branch begins in Tallulah, La, and continues north to Madison Parish Port and then to the Lake Providence Port in Lake Providence – 37 miles. The road is affiliated with Continental Rail.
Motive Power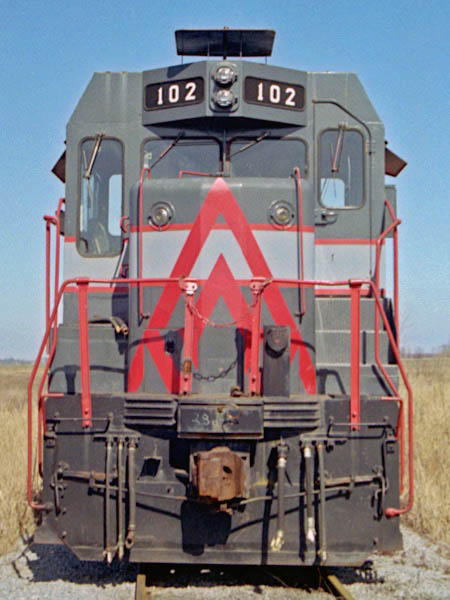 Tallulah, La / JCH
Delta Southern #102
builder:

Santa Fe Cleburne Shops

model:

CF7

type:

B-B road switcher

rebuilt:

Mar 1972

series:

233 produced 1970-78

engine:

EMD 567B (16 cyls. 1500hp)

notes:

originally Santa Fe #2626
from F3A #22C (EMD #5398, Mar 1948)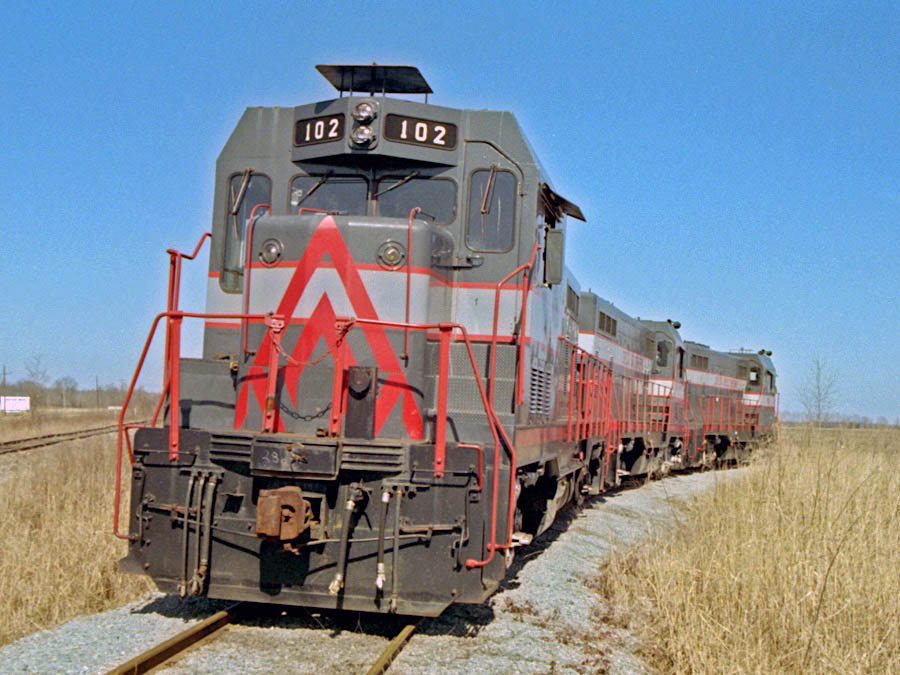 Tallulah, La / JCH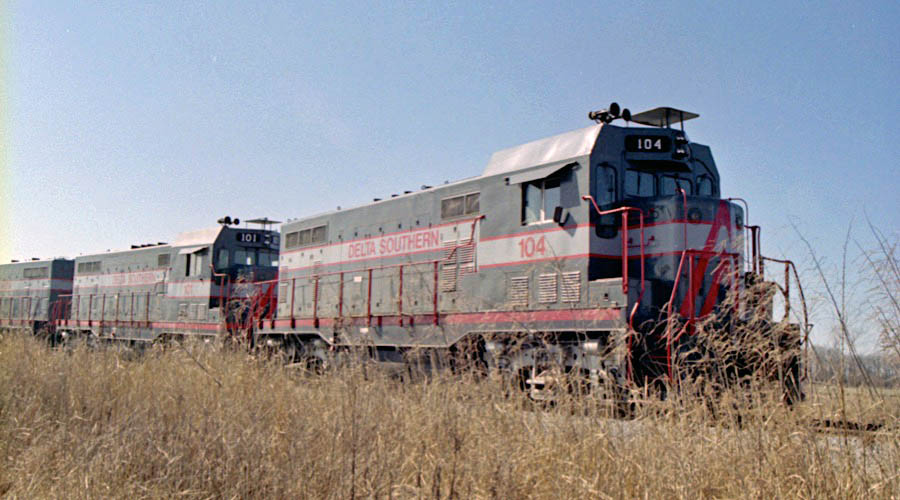 Tallulah, La / JCH
Delta Southern #104
builder:

Santa Fe Cleburne Shops

model:

CF7

type:

B-B road switcher

rebuilt:

Sep 1972

series:

233 produced 1970-78

engine:

EMD 567B (16 cyls. 1500hp)

notes:

originally Santa Fe #2605
from F7A #260L (EMD #13729, Aug 1951)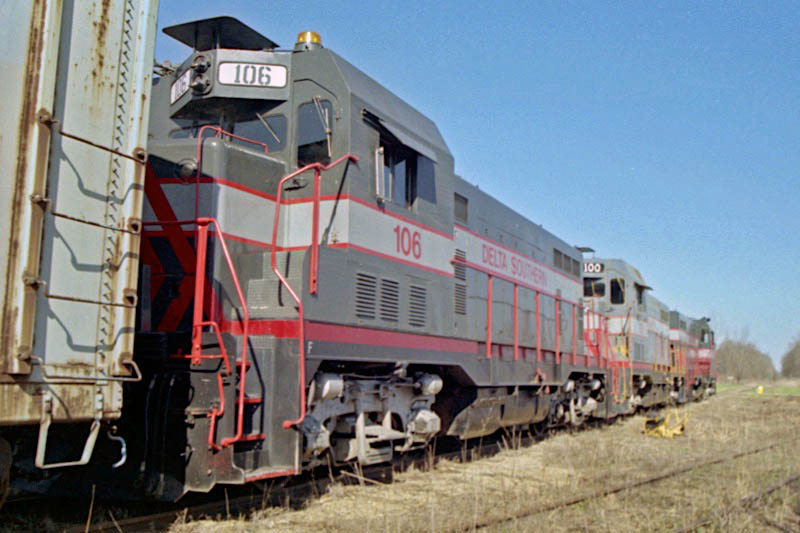 Tallulah, La / JCH
Delta Southern #106
builder:

Santa Fe Cleburne Shops

model:

CF7

type:

B-B road switcher

rebuilt:

Aug 1972

series:

233 produced 1970-78

engine:

EMD 567B (16 cyls. 1500hp)

notes:

originally Santa Fe #2607
from F7A #274L (EMD #18921, Nov 1953)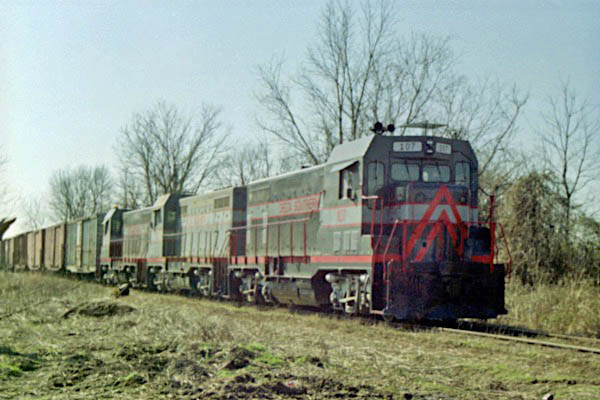 Tallulah, La / JCH
Delta Southern #107
builder:

Santa Fe Cleburne Shops

model:

CF7

type:

B-B road switcher

rebuilt:

Mar 1971

series:

233 produced 1970-78

engine:

EMD 567B (16 cyls. 1500hp)

notes:

originally Santa Fe #2640
from F7A #301L (EMD #17933, Mar 1953)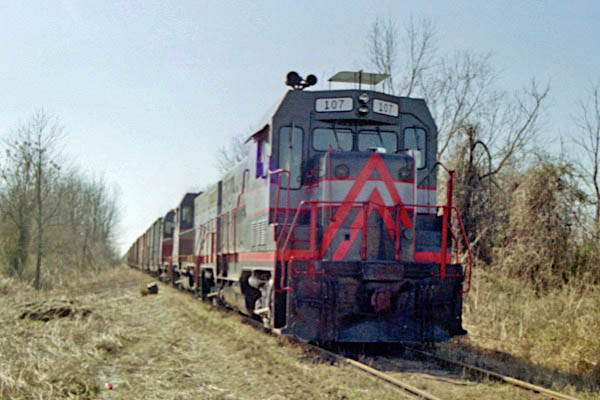 Tallulah, La / JCH
Lagniappe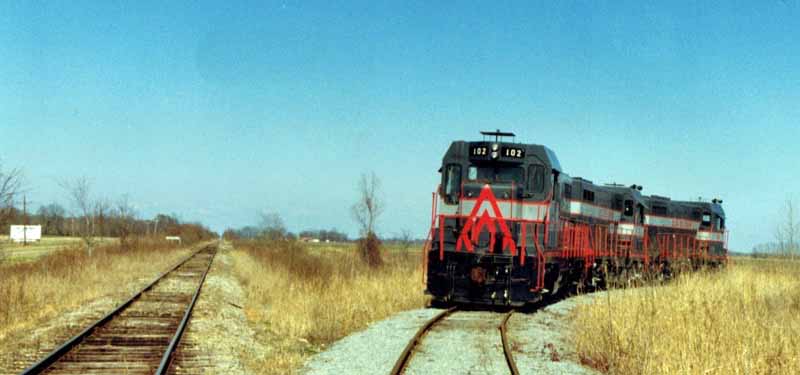 Tallulah, La / JCH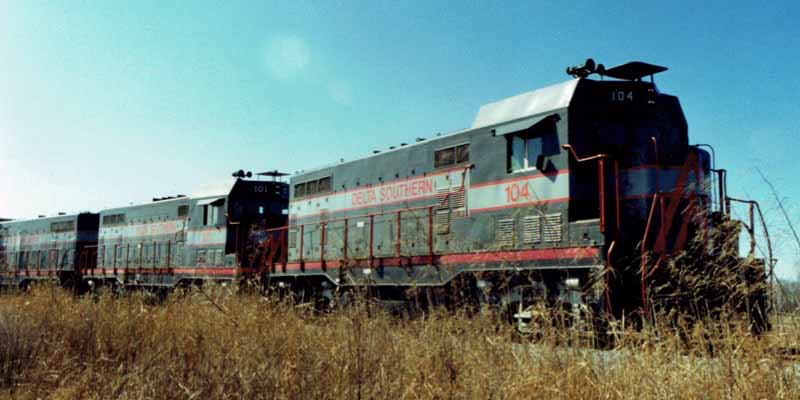 Tallulah, La / JCH
Links / Sources
Edward A. Lewis, American Shortline Railway Guide - Fifth Edition (Kalmbach, 1996) 102
Diesel Shop roster for Delta Southern
Delta Southern corporate page on Continental Rail website
Wikipedia article for Delta Southern Railroad
This page was updated on 2015-11-27