New responsive screen layout coming soon!
Chesapeake & Albemarle Railroad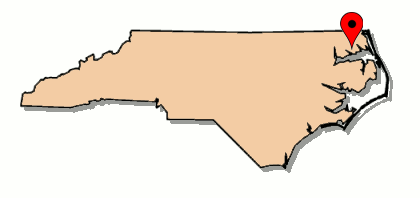 The Chesapeake & Albemarle Railroad is a shortline railroad operating 68 miles of trackage from Chesapeake, Virginia south and west to Edenton, North Carolina. This line was part of the original Norfolk Southern Railroad, which continued across the Albemarle Sound to Mackeys Ferry and Plymouth, North Carolina. The current railroad began operations in 1990, was later acquired by RailAmerica in 2000, and then was acquired by the Genesee & Wyoming in 2012. CA mainly hauls stone and chemical products, interchanging with Norfolk Southern, CSX Transportation, and the Norfolk & Portsmouth Belt Line Railroad in the greater Chesapeake area. Engines are stored in Elizabeth City, North Carolina.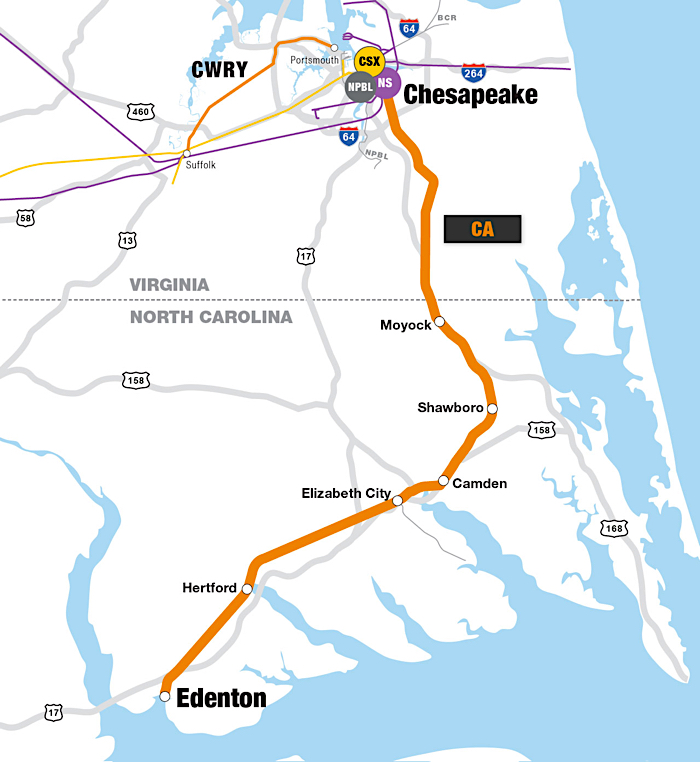 shortline map / web
Motive Power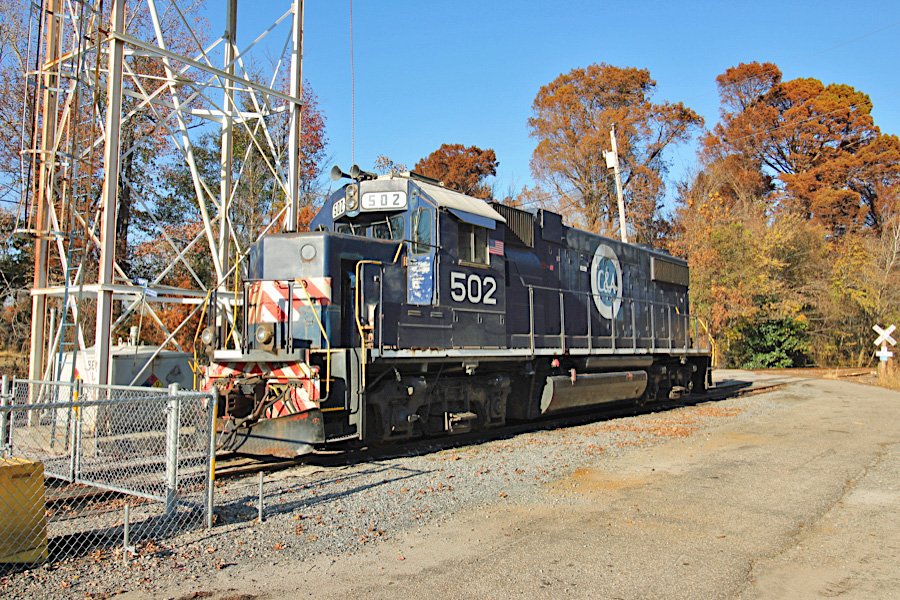 Elizabeth City, NC / Nov 2016 / RWH
Chesapeake & Albemarle #502
builder:

Electro Motive Division

model:

GP38-2

type:

B-B road switcher

built:

Nov 1977, EMD #776040-2

series:

2213 produced 1972-86

engine:

EMD 645E (16 cyl, 2000 hp)

notes:

ex Florida East Coast #502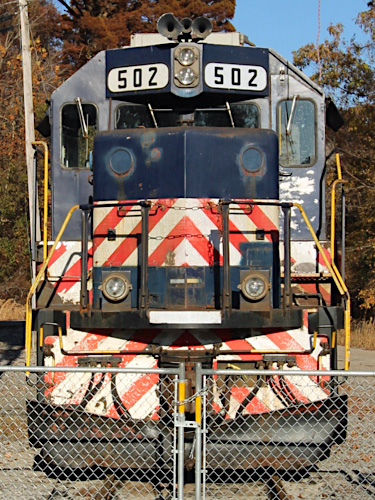 Elizabeth City, NC / Nov 2016 / RWH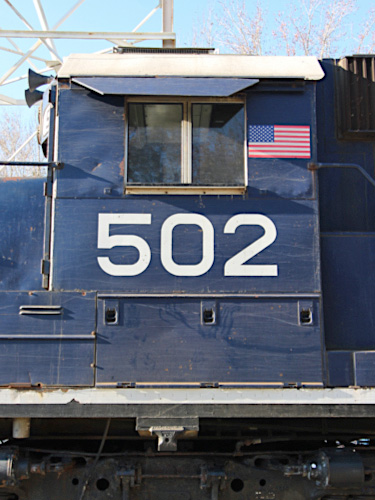 Elizabeth City, NC / Nov 2016 / RWH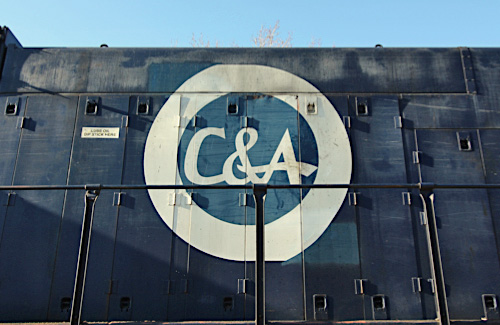 Elizabeth City, NC / Nov 2016 / RWH
Other Locomotives from Chesapeake & Albemarle Roster
| Number | Builder | Model | Built | Number | Notes |
| --- | --- | --- | --- | --- | --- |
| 2158 | EMD | GP7u | Aug 1952 | 16978 | ex Santa Fe #2751, later #2158 |
| 2190 | EMD | GP7u | Nov 1952 | 17628 | ex Santa Fe #2817, later #2190 |
| 3841 | EMD | GP38M-2 | Jan 1967 | 32620 | ex Seaboard Coast Line #1556, later CSX #6711 |
| 3842 | EMD | GP38M-2 | Feb 1967 | 32960 | ex Seaboard Coast Line #1562, later CSX #6717 |
Locations

Elizabeth City, NC / Nov 2016 / RWH
Click to see this location plotted on a
Google Maps
page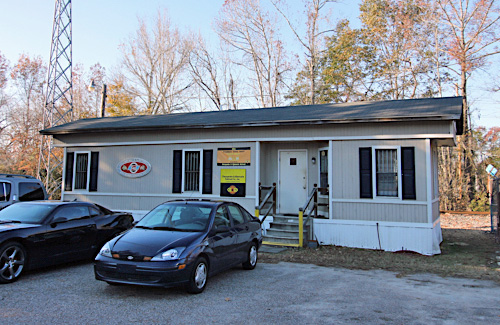 Elizabeth City, NC / Nov 2016 / RWH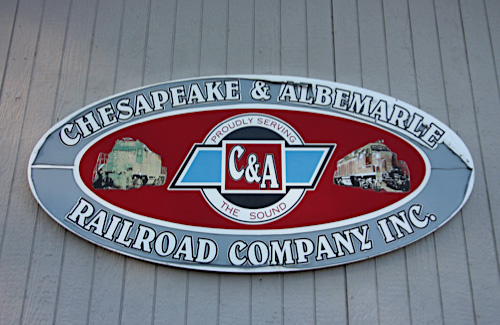 Elizabeth City, NC / Nov 2016 / RWH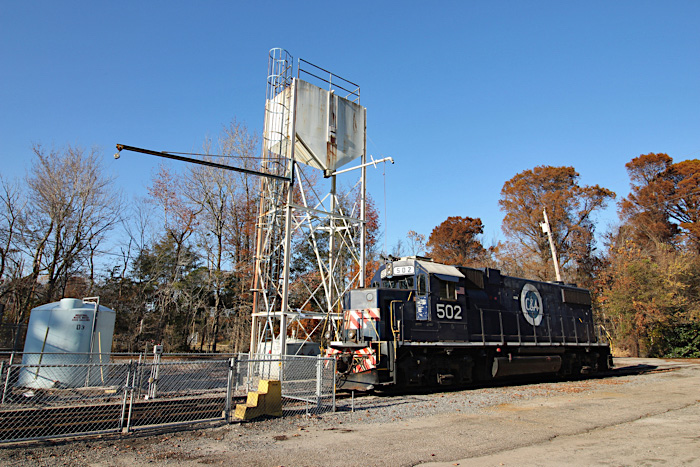 Elizabeth City, NC / Nov 2016 / RWH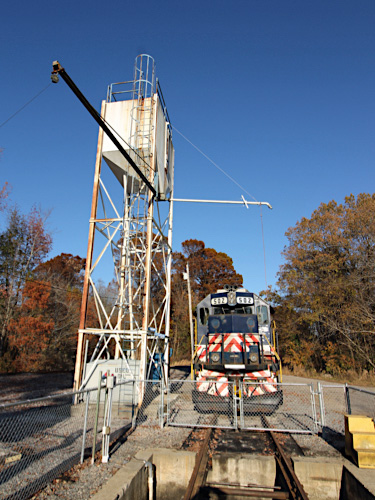 Elizabeth City, NC / Nov 2016 / RWH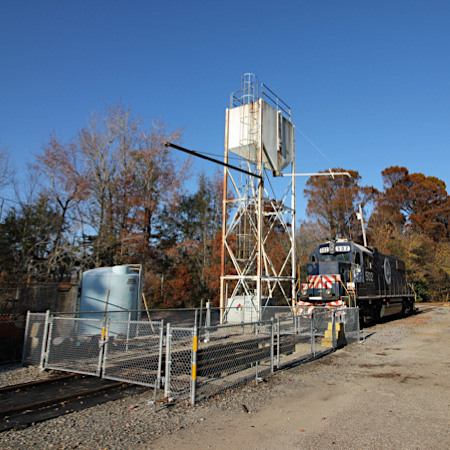 Elizabeth City, NC / Nov 2016 / RWH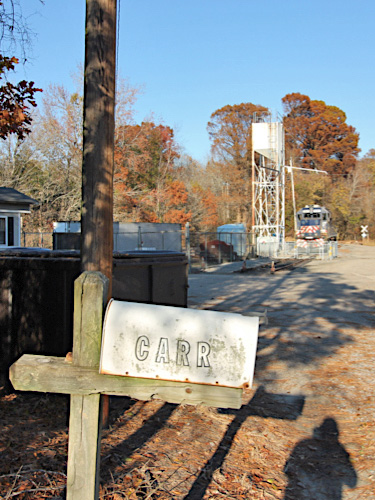 Elizabeth City, NC / Nov 2016 / RWH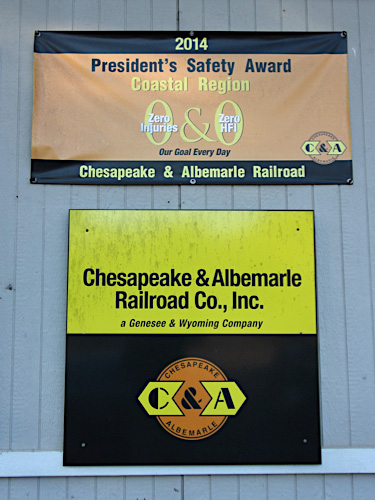 Elizabeth City, NC / Nov 2016 / RWH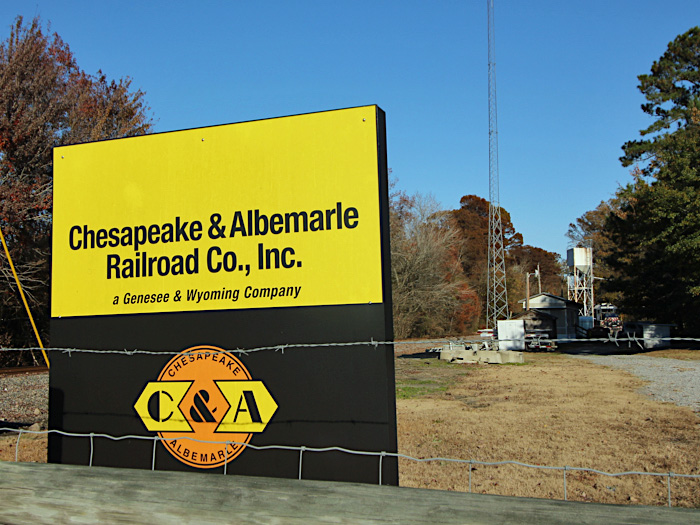 Elizabeth City, NC / Nov 2016 / RWH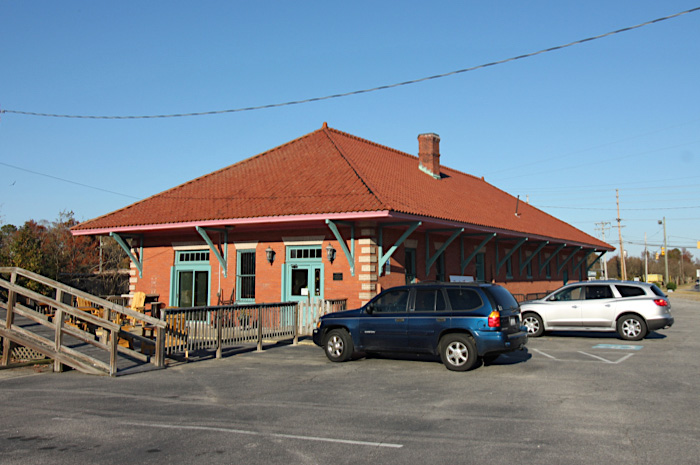 Elizabeth City, NC / Nov 2016 / RWH
Click to see this location plotted on a
Google Maps
page

Elizabeth City, NC / Nov 2016 / RWH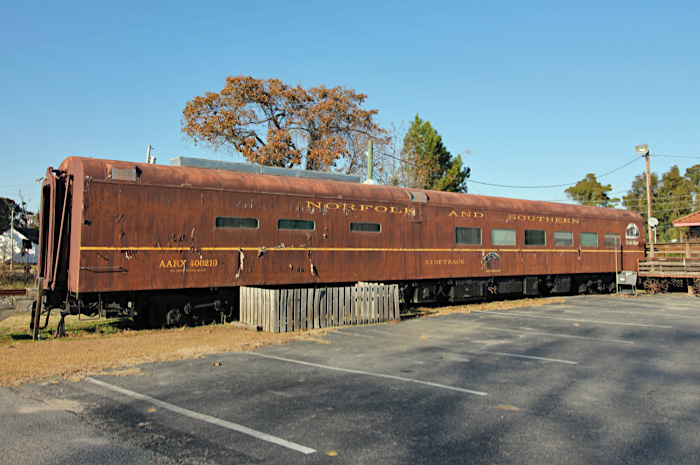 Elizabeth City, NC / Nov 2016 / RWH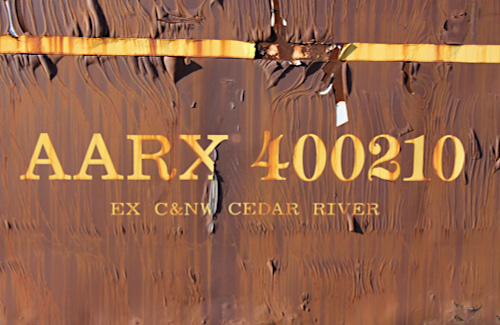 RWH
Links / Sources
Genesee & Wyoming corporate page
Wikipedia article for Chesapeake & Albemarle
Diesel Shop roster for Chesapeake & Albemarle
Edward A. Lewis, American Shortline Railway Guide - Fourth Edition (Kalmbach, 1991) 58
This page was updated on 2016-11-28