New responsive screen layout coming soon!
Buffalo Creek & Gauley Railroad
In the highly individualistic, at times even eccentric pattern of short-line operations in the South, the Buffalo Creek & Gauley remained in steam well into 1957. The BC&G serves the coal mines of the Elk River Coal & Lumber Company and daily affirms its faith in valve gear, side rods and all the creed of steam.
Lucius Beebe & Charles Clegg, The Age of Steam, 1957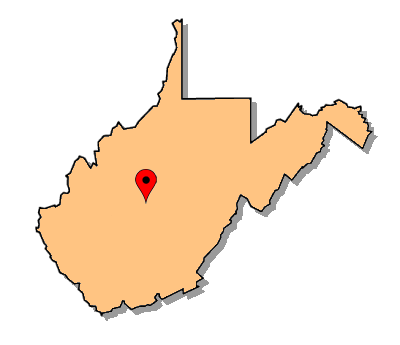 The Buffalo Creek & Gauley Railroad was an 18 mile long coal-hauling shortline that operated in central West Virginia from 1904 through 1965. The shortline rostered more than a dozen steam locomotives over the course of its operation.
The Buffalo Creek and Gauley Railroad was a shortline in the hills and hollows of West Virginia that was less than 20 miles in length. However, it became legendary for being the last place in the country one could still find steam locomotives in regular service and railfans and historians flocked to the tiny towns of Dundon and Widen located in Clay County to see these brutes soldiering on. Unfortunately, when the coal mines and lumber business had completely dried up in the 1960s so did the railroad and the last regular scheduled freight train departed for the B&O interchange at Dundon on February 27, 1965.
Motive Power
Alco 2-8-0 (1919) / Dundon, WV / Sep 1957 / collection
Buffalo Creek & Gauley #14
builder:

American Locomotive Company

arrangement:

2-8-0 Consolidation

built:

1919, Alco #59309

fuel:

coal/water

notes:

ex Kelley's Creek & Northwestern
to Buffalo Creek & Gauley, 1950
currently stored at West Lafayette, OH
Links / Sources