Arcade & Attica Railroad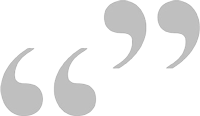 The railroad has an active freight service which has transported milk, cheese, grain, cattle, gasoline, coal and mail. Thirteen boxcars were purchased especially for carrying "Cremora" all over the nation while the Arcade Borden's plant was in opertaion. The longest train ever operated by the A.& A. occurred in the 1920's when the line handled 50 cars of "New Improved Michigan Limestone" out of Attica. With engine #5 in the lead, cars were set off at each station along the way until the train arrived at Arcade with two engines and twenty five cars. One of the more interesting operations of the railroad was service to the Attica State prison. The Erie Railroad serviced that area but their engines were too big to get inside of the prison so the job came to the A&A with its smaller engines. No "extra" passengers ever took the train out of the prison due to the watchful eyes of the inspectors.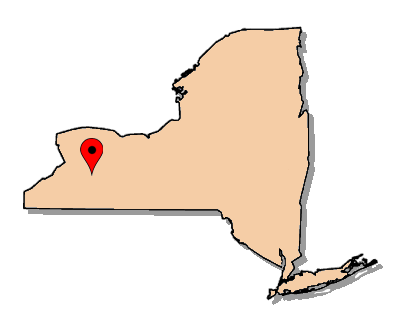 Incorporated in 1917, the Arcade & Attica Railroad remains an active freight hauler but also holds a distinction as the last operator of steam passenger excursions in the state of New York. Freight service operates from an interchange with regional Buffalo & Pittsburgh at Arcade Junction, New York, 15 miles to North Java. But the shortline primarily runs excursion trains between Arcade and Curriers, a ride of 7 miles and the source of most of the company's revenue. Originating pike Tonawanda Valley Railroad was organized in 1880 and ran a 3' gauge line between Attica and Curriers, and another railroad soon extended that line to namesake Arcade. The following decades saw expansion, contraction, and reorganizations under various names, until the present Arcade & Attica was organized in 1917 to purchase and operate the property. The northernmost 17 miles, from Attica south, were abandoned in 1957. Regular passenger service ended earlier in 1951, but excursion service began by 1962 with the purchase of second-hand steam locomotives. An enginehouse for steam and diesel work is maintained in Arcade. The company remains independent.
Diesel Motive Power
Arcade, NY / Aug 2017 / RWH


Arcade & Attica #110
builder:

General Electric
model:

44 tonner
type:

B-B light switcher
built:

Jun 1941, GE #12947
series:

386 produced 1940-56
engine:

(2) Caterpillar D17000 (400 hp)
notes:
blt new for Arcade & Attica
retired; on display in Arcade, NY
Arcade, NY / Aug 2017 / RWH


Arcade & Attica #111
builder:

General Electric
model:

44 tonner
type:

B-B light switcher
built:

Apr 1947, GE #28346
series:

386 produced 1940-56
engine:

(2) Caterpillar D17000 (400 hp)
notes:
blt new for Arcade & Attica
in service, backup unit
Arcade, NY / Aug 2017 / RWH
photo display / Curriers, NY / Aug 2017 / RWH
Arcade, NY / Aug 2017 / RWH


Arcade & Attica #112
builder:

builder
model:

65 tonner
type:

B-B light switcher
built:

May 1945, GE #27866
series:

________________
engine:

(2) Cummins (550 hp)
notes:
blt United States Navy #65-00063
to Crab Orchard Wildlife Refuge #122
to Colorado Springs Public Utilities #9701
to Arcade & Attica #112; in service
Arcade, NY / Aug 2017 / RWH
Locations
Arcade, NY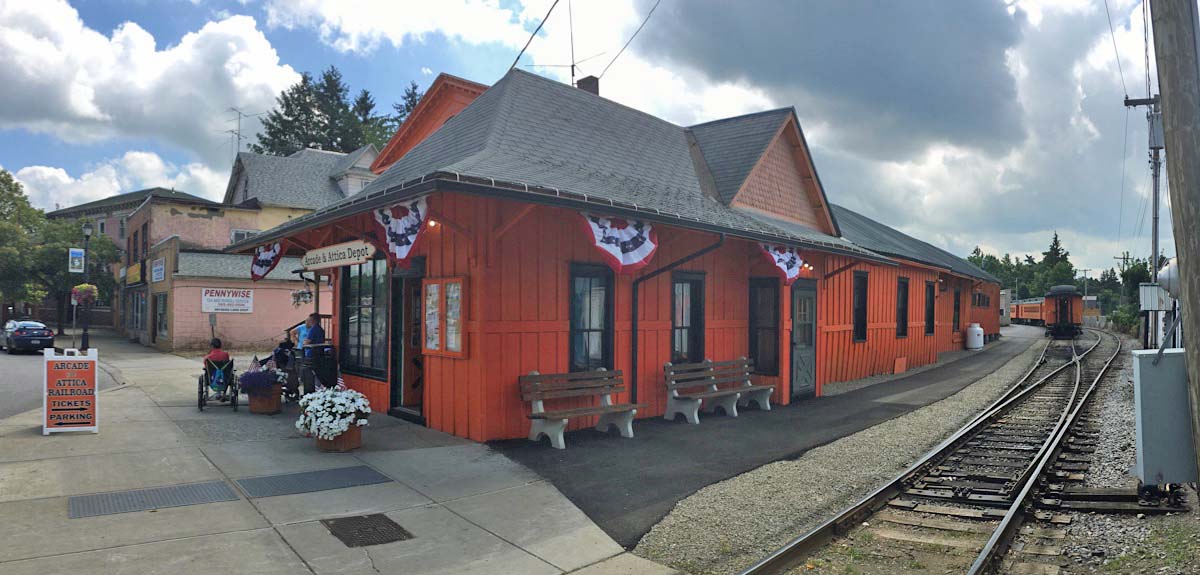 Arcade, NY / Aug 2017 / RWH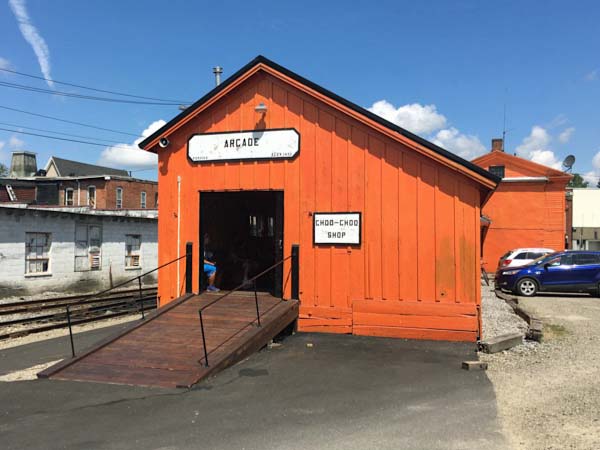 Arcade, NY / Aug 2017 / RWH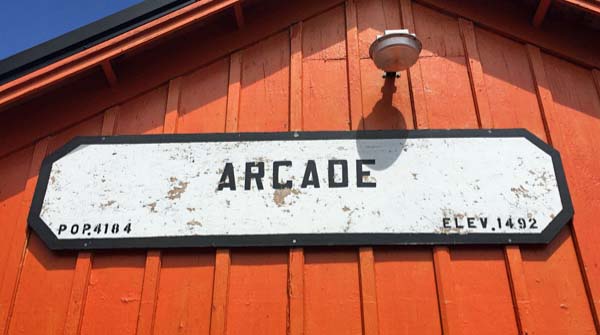 Arcade, NY / Aug 2017 / RWH
| | |
| --- | --- |
| Click to see the Arcade depot area plotted on a Google Maps page | |

overhead of Arcade depot and equipment display / Google Maps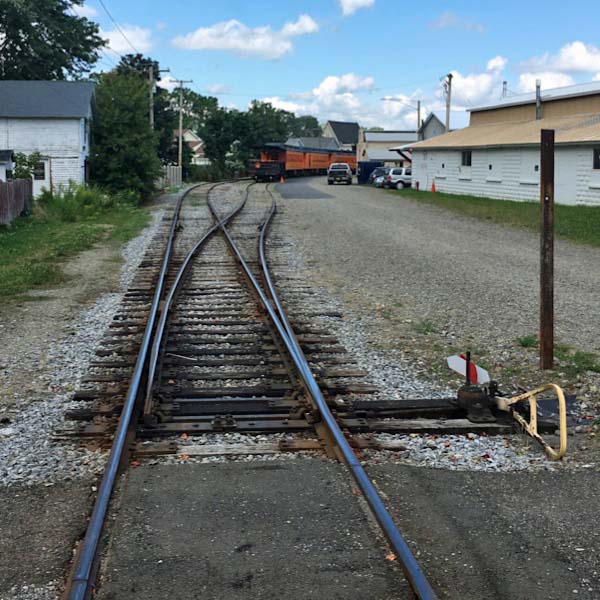 switch lead to depot / Arcade, NY / Aug 2017 / RWH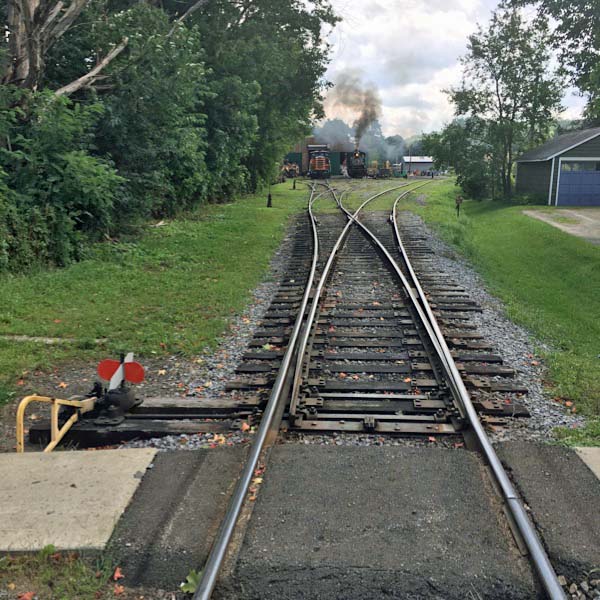 switch lead to enginehouse / Arcade, NY / Aug 2017 / RWH

Arcade, NY / Aug 2017 / RWH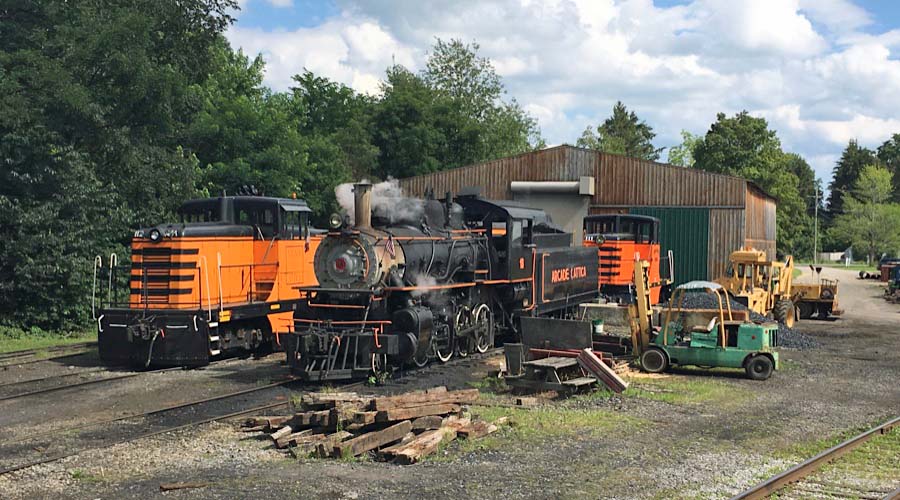 Arcade, NY / Aug 2017 / RWH
| | |
| --- | --- |
| Click to see the ARA enginehouse area plotted on a Google Maps page | |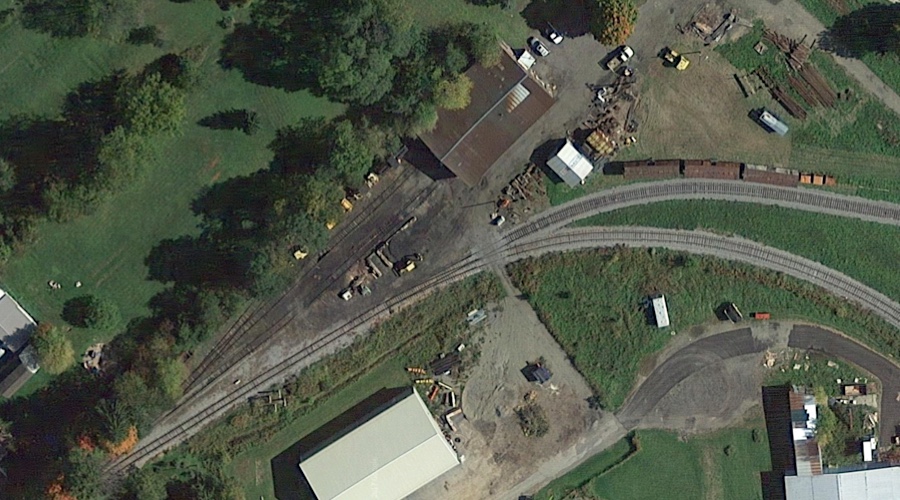 overhead of ARA enginehouse area / Google Maps
Links / Sources
Wikipedia article for Arcade & Attica
Diesel Shop roster for Arcade & Attica
AmericanRails.com Arcade & Attica page
Edward A. Lewis, American Shortline Railway Guide - Fifth Edition (Kalmbach, 1996) 26-27
This page was updated on 2017-09-02