New responsive screen layout coming soon!
Mid-Continent Railway Museum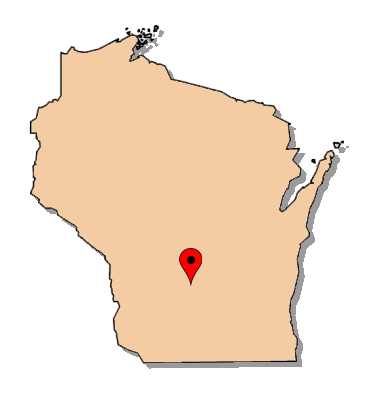 Since 1963, the Mid-Continent Railway Museum has operated steam locomotives and railway equipment on its ex-C&NW trackage at North Freedom, Wisconsin. The museum stables 14 steam engines, 6 diesel-electrics, and a large collection of passenger equipment.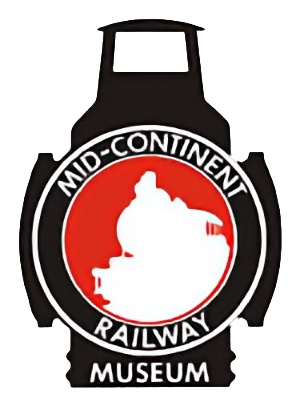 Founded in 1959 as the Railway Historical Society of Milwaukee, its sole purpose has been to perpetuate the heritage of steam railroads through the operation and display of authentic railroad equipment. The first attempt to fulfill this mission took place at Hillsboro, Wisconsin, in 1962. But the rules of the rail line owner required the fledgling group to pull its coaches with gas power and leave the steamers for display only. In 1963 the society purchased 4.2 miles of track from the Chicago & North Western Railroad and moved its operations to North Freedom, Wisconsin. That year society members offered steam train rides under their new name, the Mid-Continent Railway Historical Society, Inc. The year 2000 marks our 37th season of operation at North Freedom. In 1998, more than 44,000 visitors enjoyed the sights and sounds of railroading as it was done in the early part of this century.
Motive Power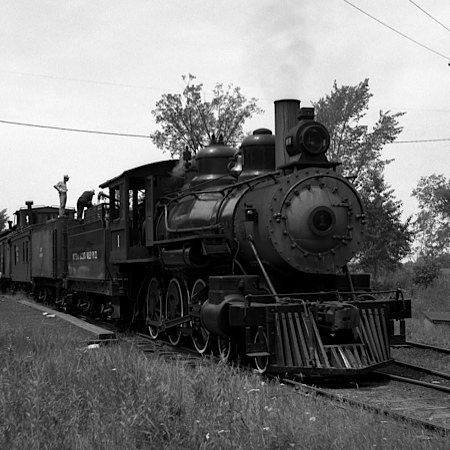 North Freedom, Wi / Jun 1970 / JCH
Western Coal & Coke #1
builder:

Montreal Locomotive Company

arrangement:

4-6-0 "Ten Wheeler"

built:

Dec 1912, Montreal #53632

fuel:

coal/water

notes:

blt for Western Coal & Coke #1, 1912
to Lethbridge Collieries, 1935
retired at Plyami, Alberta, 1964
to Mid-Continent Rwy Museum, 1965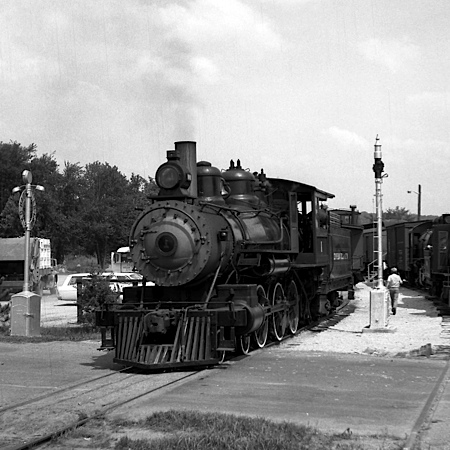 North Freedom, Wi / Jun 1970 / JCH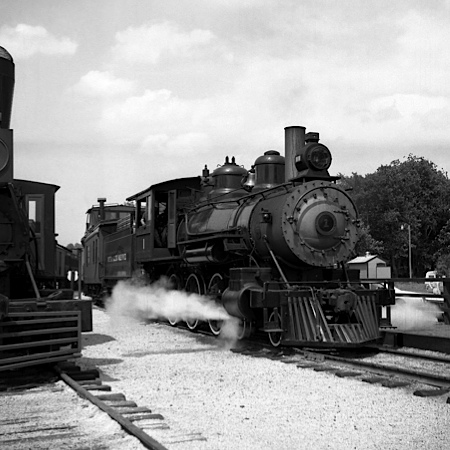 North Freedom, Wi / Jun 1970 / JCH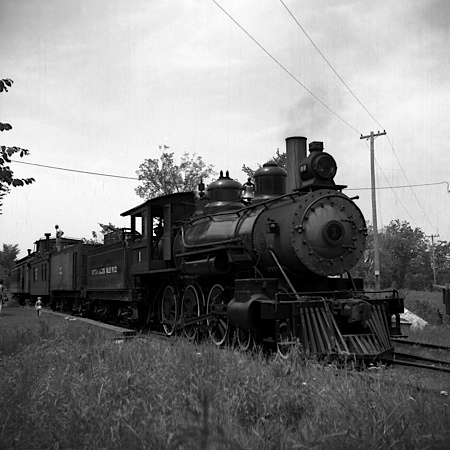 North Freedom, Wi / Jun 1970 / JCH
North Freedom, Wi /Jun 1970
Dardanelle & Russellville #9
builder:

Baldwin Locomotive Works

arrangement:

4-6-0 "Ten Wheeler"

built:

1884, Baldwin #7469

fuel:

coal/water

notes:

blt as New Orleans & North Eastern #232
at Mid-Continent Rwy Museum since 1963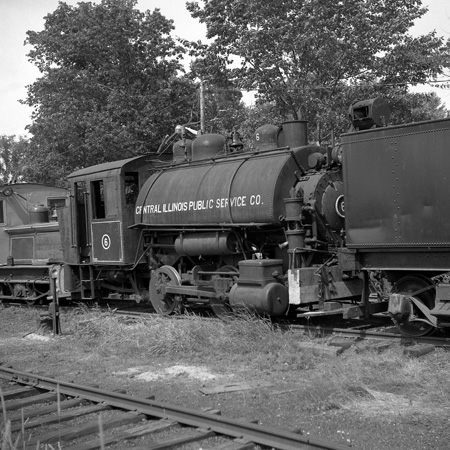 North Freedom, Wi / Jun 1970 / JCH
Central Illinios Public Service #6
builder:

Vulcan Lomotive Works

arrangement:

0-4-0T switcher

built:

1923, Vulcan #3376

fuel:

coal/water

notes:

blt for the DuPont Company as #4
to Central Illinios PS as #6 in 1953
to Mid Continent Rwy Museum in 1965
Locations
North Freedom, Wi / Jun 1970 / JCH
Lagniappe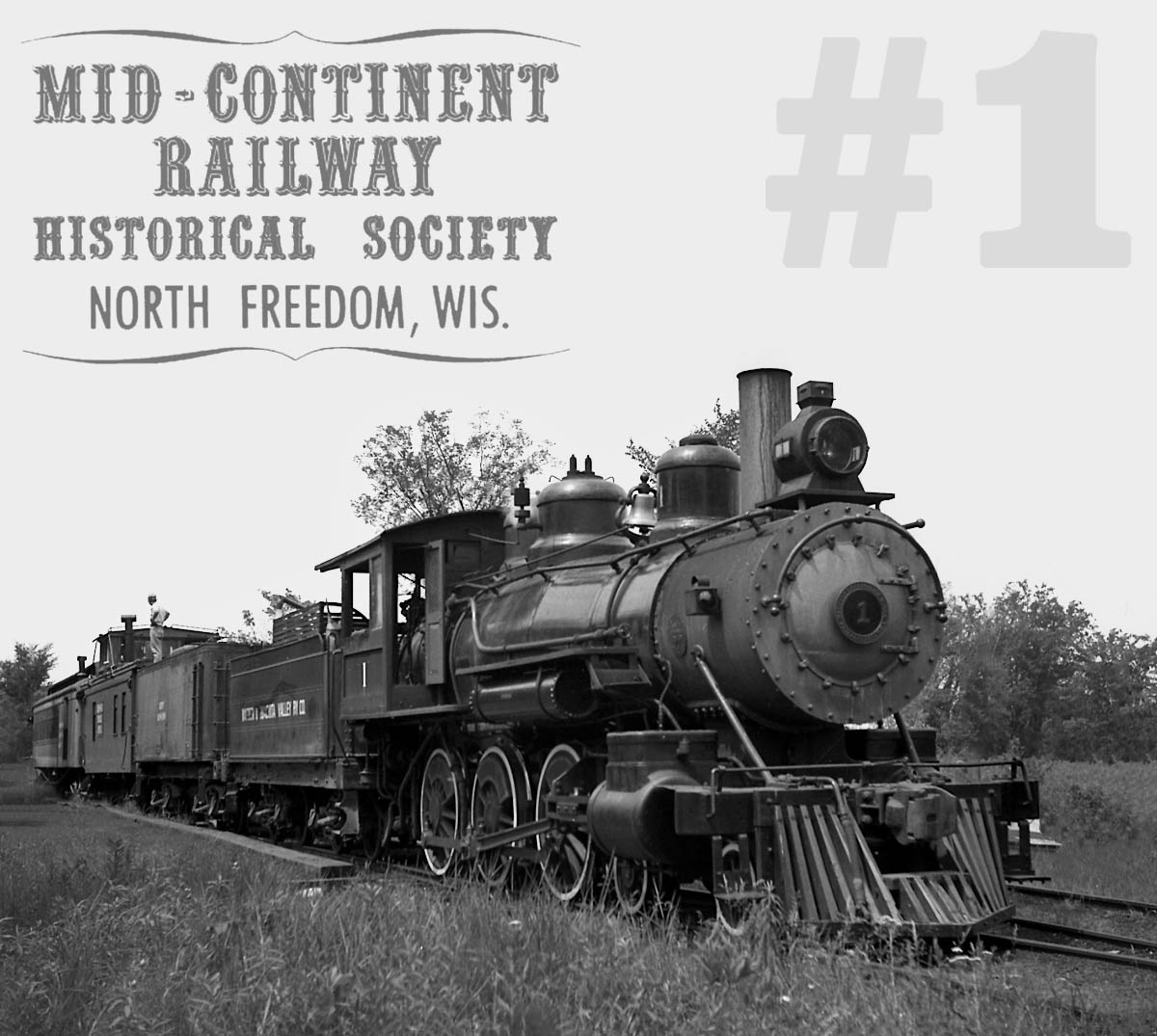 North Freedom, Wi / Jun 1970 / JCH
North Freedom, Wi / Jun 1970 / JCH
North Freedom, Wi / Jun 1970 / JCH
North Freedom, Wi / Jun 1970 / JCH
Links / Sources