New responsive screen layout coming soon!
Lake Shore Railway Museum
Our mission is to preserve, enjoy and share the memory, history and experience of railroading, particularly that of northwestern Pennsylvania, western New York and northeastern Ohio, as it has been and as it is now. LSRHS maintains a special collection with emphasis on General Electric rail transportation products, Heisler Locomotive Works products, Pullman Standard Car Company products and all local railroad companies (past and present) due to the economic, social and historic impact they have had on the local area. LSRHS strives to accomplish its mission by preserving railroad and transportation artifacts of local, regional and/or industrial significance on its 2.5 acres of property adjacent to the CSX Railroad mainline in North East, Pennsylvania.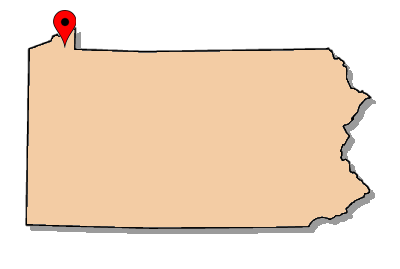 Founded in 1956, the Lake Shore Railway Historical Society (LSRHS) is an all-volunteer educational organization operating a railroad museum on the grounds of the former New York Central passenger depot in the borough of North East, Pa. The museum is adjacent to an active CSX mainline, formerly the thoroughfare for New York Central passenger and freight operations between New York City and Chicago. The core of the museum's collection represents motive power and rolling stock with historical ties to the region, especially the General Electric locomotive plant in nearby Erie, Pa.
Motive Power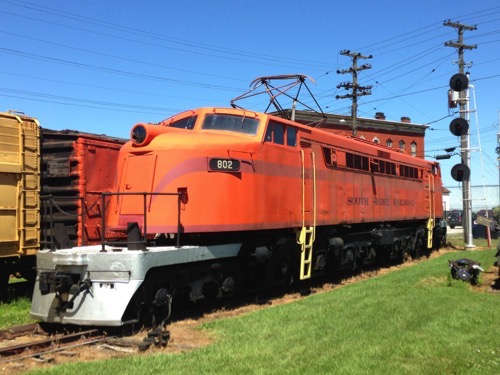 North East, Pa / Aug 2013 / RWH
Chicago South Shore & South Bend #802
builder:

General Electric

model:

2-D+D-2 406/546 "Little Joe"

type:

mainline electric power unit

built:

1946

series:

1 of 20 produced

voltage:

1500 volts DC

notes:

1 of 3 sold to South Shore & South Bend
retired from service 1983
series nicknamed "800's"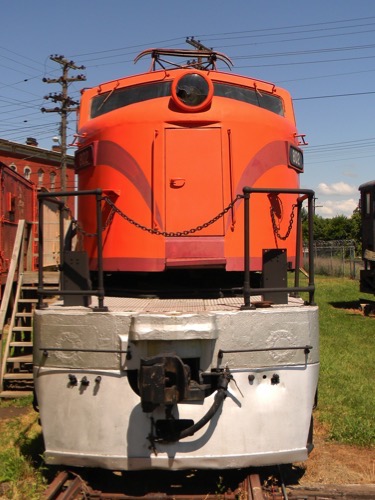 North East, Pa / Aug 2013 / RWH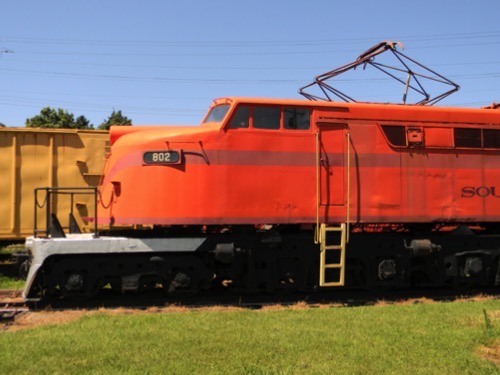 North East, Pa / Aug 2013 / RWH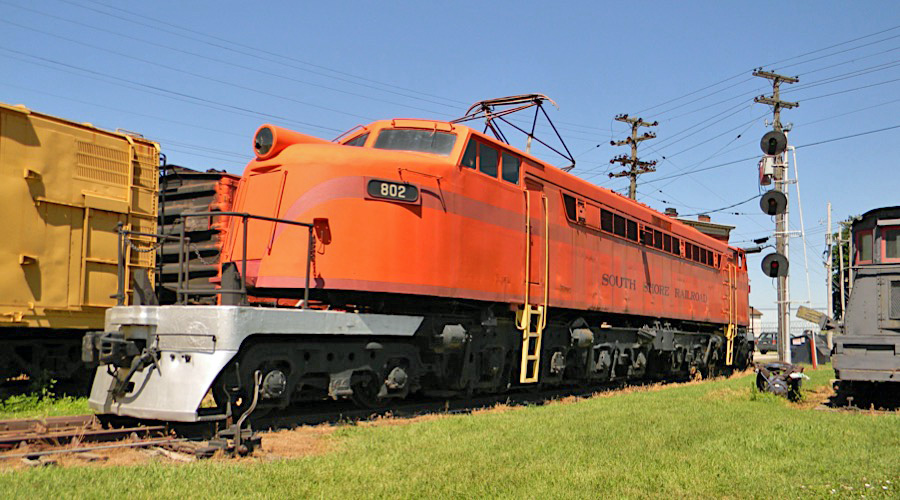 North East, Pa / Aug 2013 / RWH
RWH
North East, Pa / Aug 2013 / RWH
North East, Pa / Aug 2013 / RWH
RWH
RWH
RWH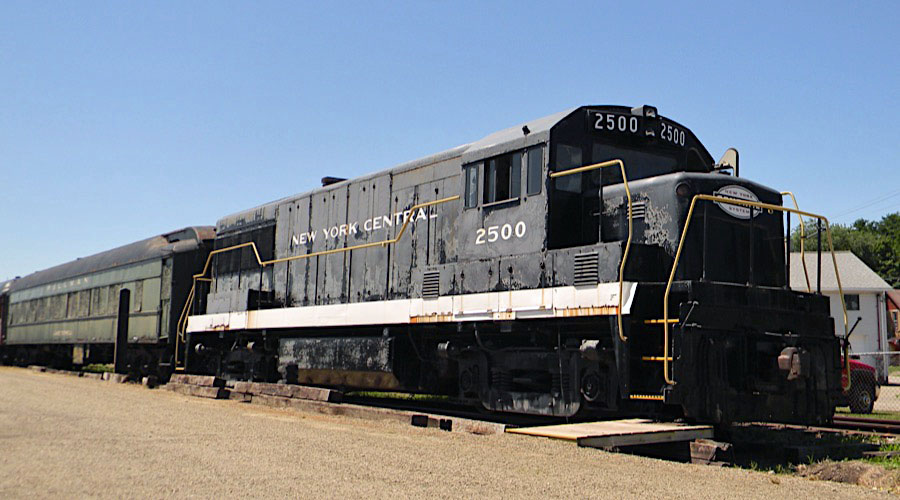 North East, Pa / Aug 2013 / RWH
New York Central #2500
builder:

General Electric

model:

U25B "U boat"

type:

B-B road switcher

built:

1963

series:

478 produced 1959-66

engine:

GE FDL-16, 2500hp

notes:

first of 70 produced for New York Central
retired by Conrail, 1982
North East, Pa / Aug 2013 / RWH
North East, Pa / Aug 2013 / RWH
North East, Pa / Aug 2013 / RWH
North East, Pa / Aug 2013 / RWH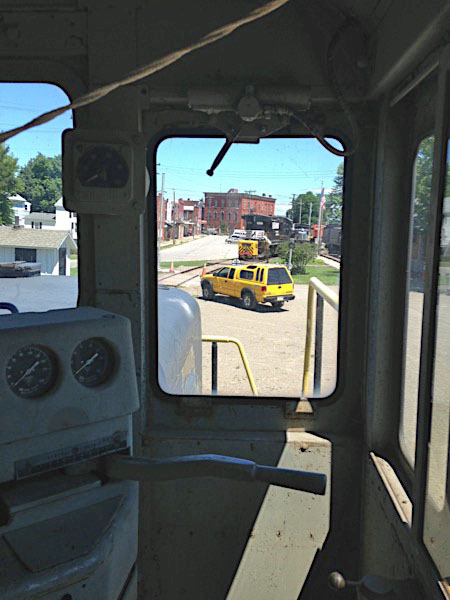 North East, Pa / Aug 2013 / RWH
North East, Pa / Lake Shore Museum photo
Wellsville, Addison & Galeton #1700
builder:

General Electric

model:

_________

type:

B-B industrial switcher

built:

1940

series:

1 of 9 produced 1937-40

engines:

(2) CB GN-6, 1000 total hp

notes:

streamlined model blt for Ford Motor Co
to Wellsville, Addison & Galeton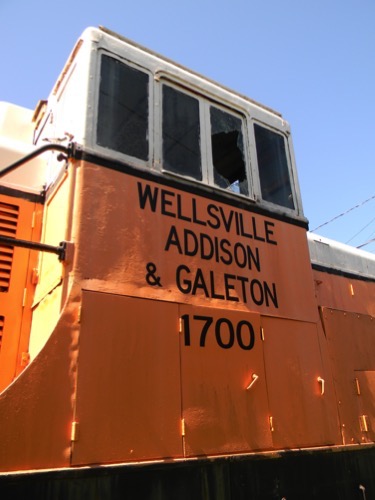 North East, Pa / Aug 2013 / RWH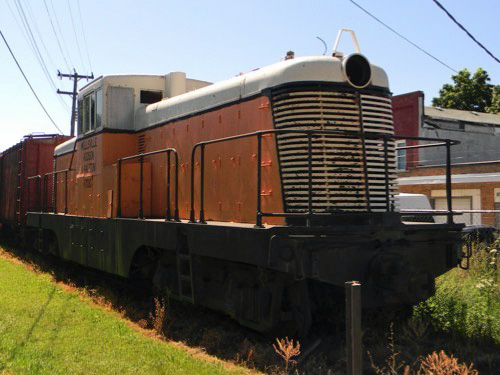 North East, Pa / Aug 2013 / RWH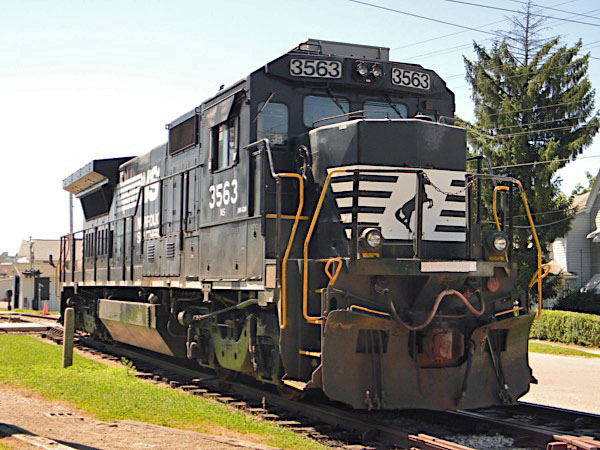 North East, Pa / Aug 2013 / RWH
Norfolk Southern #3563
builder:

General Electric

model:

Dash 8-32B

type:

B-B road unit

built:

Dec 1989, GE #46158

series:

1 of 49 produced 1984-89

engine:

_________ 3150 hp

notes:

1 of 45 unit order for Norfolk Southern
to Lake Shore Museum, 2013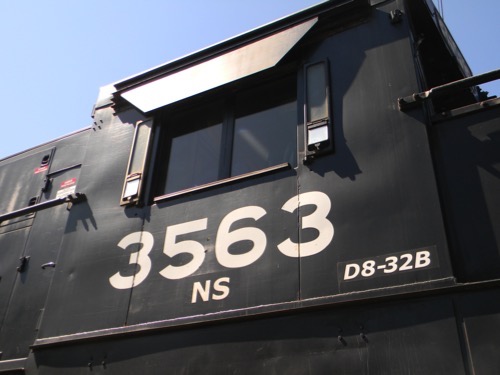 North East, Pa / Aug 2013 / RWH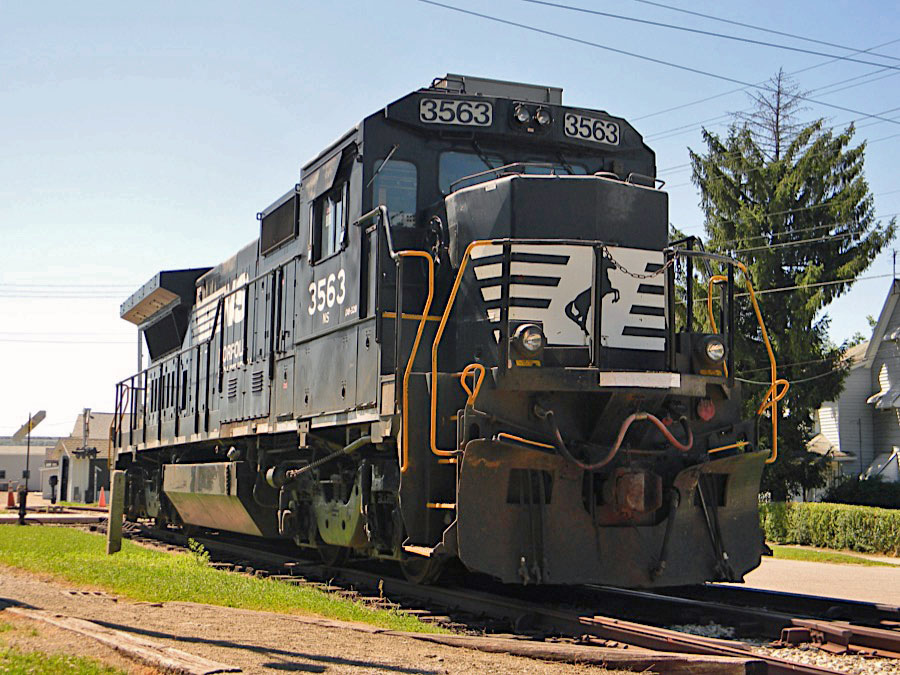 North East, Pa / Aug 2013 / RWH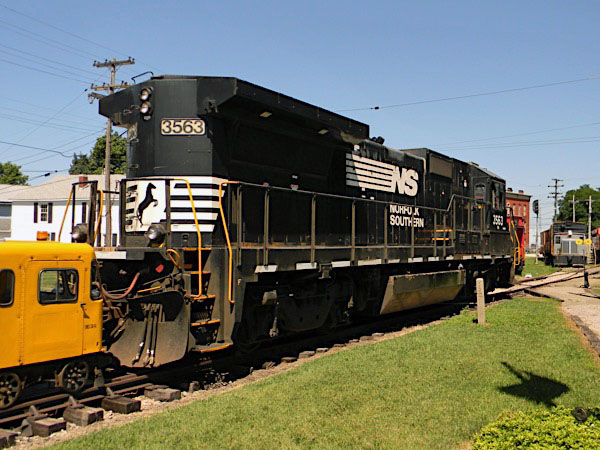 North East, Pa / Aug 2013 / RWH
North East, Pa / Aug 2013 / RWH
Ellwood National Forge #188
builder:

General Electric

model:

2 axle switcher

type:

light industrial switcher

built:

1950, GE #30827

series:

_________

engine:

_________

notes:

blt for Pennsylvania Power Company
to Ellwood National Forge
in operation at museum
North East, Pa / Aug 2013 / RWH
North East, Pa / Aug 2013 / RWH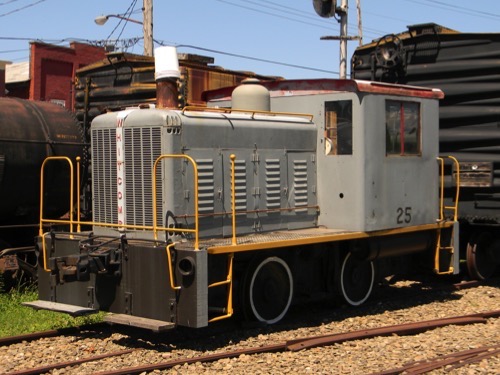 North East, Pa / Aug 2013 / RWH
Erie City Iron Works #25
builder:

Whitcomb Locomotive Works

model:

industrial switcher

type:

gasoline-mechanical

built:

1941

engine:

_________

notes:

used at Erie City Iron Works, Erie, Pa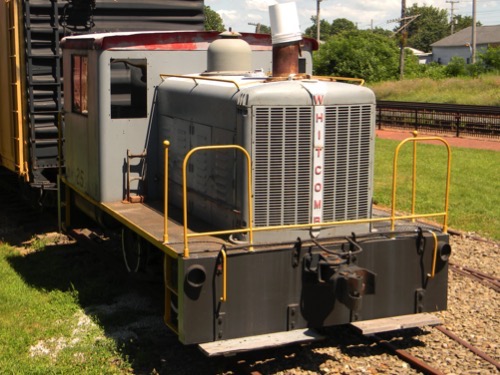 North East, Pa / Aug 2013 / RWH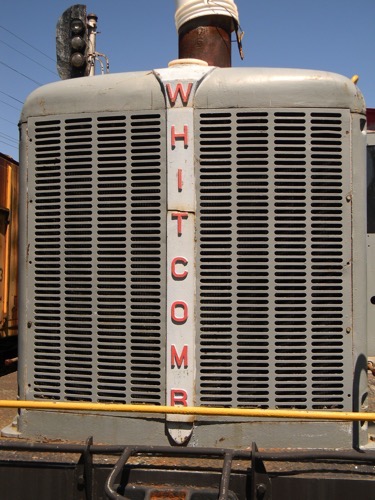 RWH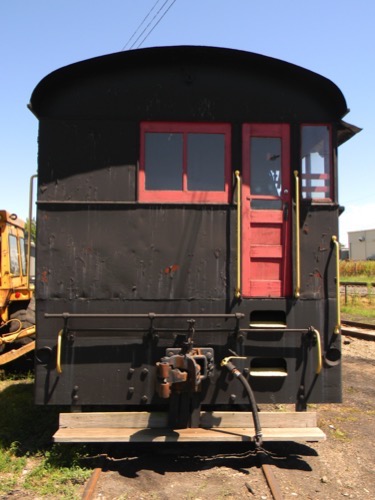 Heisler 0-6-0 fireless (1937) / North East, Pa / Aug 2013 / RWH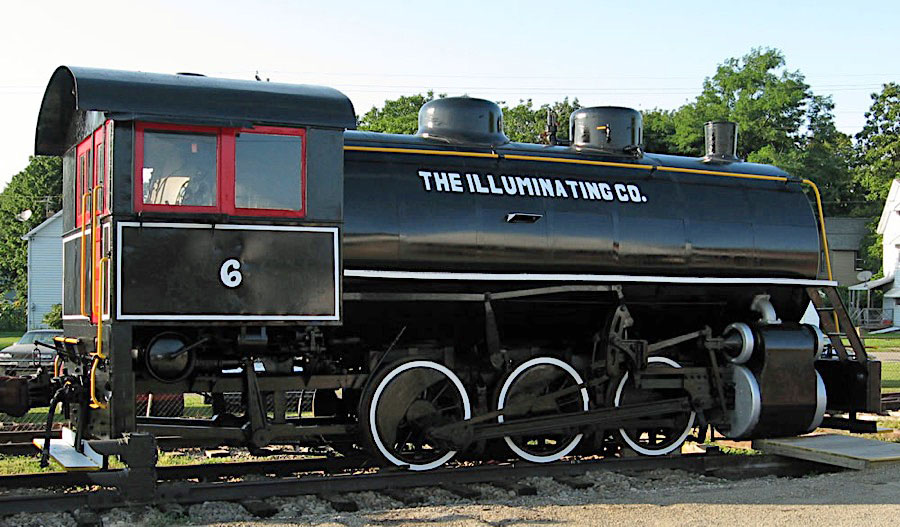 North East, Pa / Aug 2013 / RWH
Passenger Rolling Stock
Pullman observation/lounge/sleeper (1925) / North East, Pa / Aug 2013 / RWH
Aug 2013 / RWH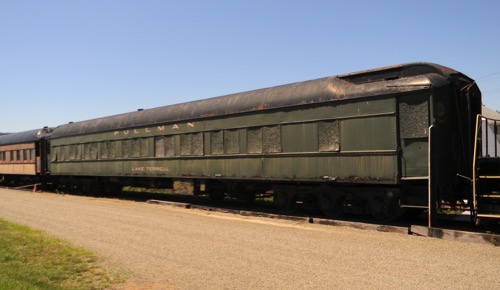 Pullman sleeper (1924) / North East, Pa / Aug 2013 / RWH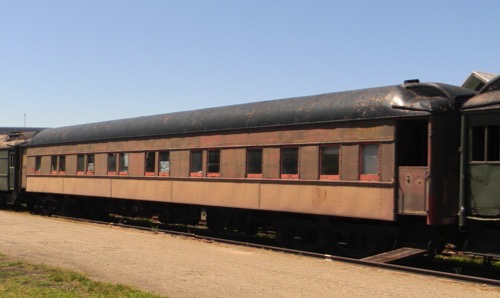 Pullman sleeper (1927) / North East, Pa / Aug 2013 / RWH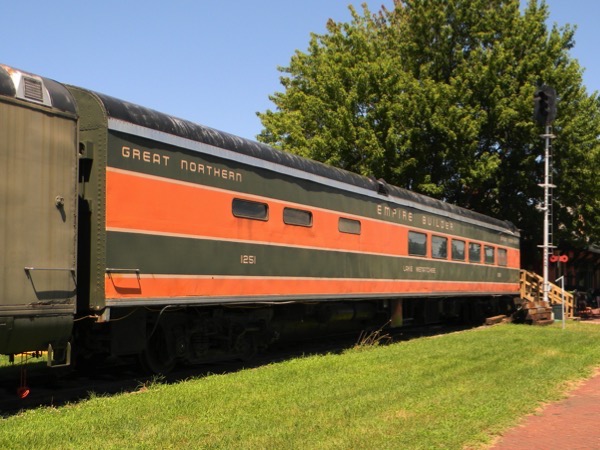 ACF diner (1951) / North East, Pa / Aug 2013 / RWH
Pullman sleeper (1950) / North East, Pa / Aug 2013 / RWH
Freight Rolling Stock
mechanical refrigeration car (1961) / North East, Pa / Aug 2013 / RWH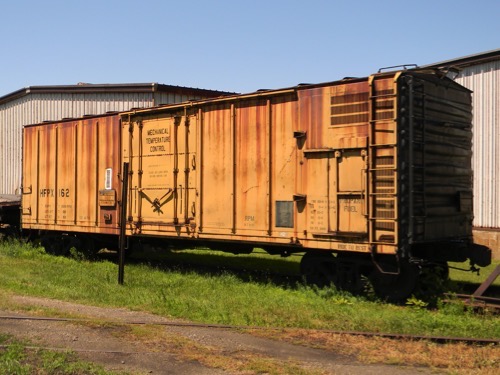 mechanical refrigeration car (1961) / North East, Pa / Aug 2013 / RWH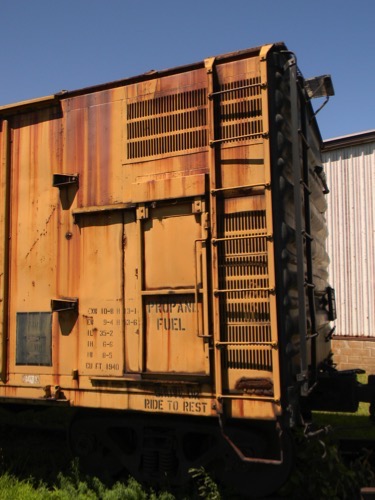 Aug 2013 / RWH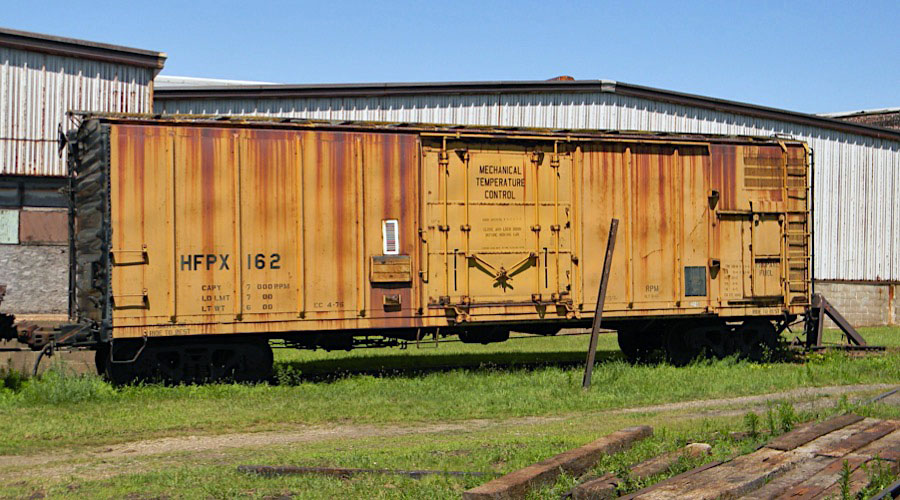 North East, Pa / Aug 2013 / RWH
wooden caboose (incorrectly numbered) / North East, Pa / Aug 2013 / RWH
Aug 2013 / RWH
North East, Pa / Aug 2013 / RWH
wooden caboose (1916) / North East, Pa / Aug 2013 / RWH
Structures
North East, Pa / Aug 2013 / RWH
North East, Pa / Aug 2013 / RWH
North East, Pa / Aug 2013 / RWH
North East, Pa / Aug 2013 / RWH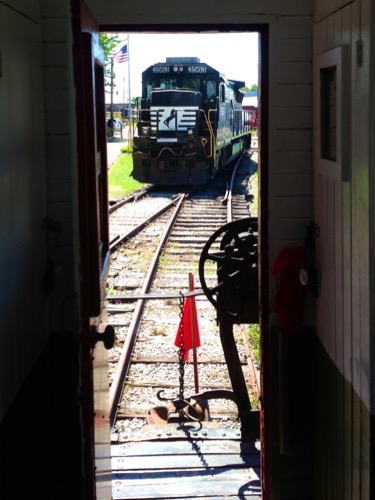 North East, Pa / Aug 2013 / RWH
Lagniappe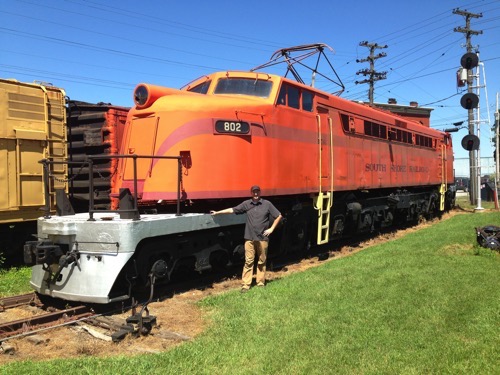 North East, Pa / Aug 2013 / Ben Wells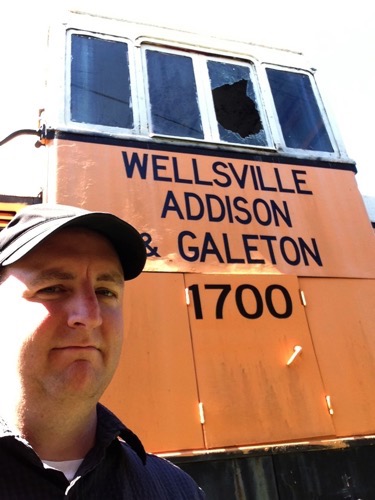 North East, Pa / Aug 2013 / RWH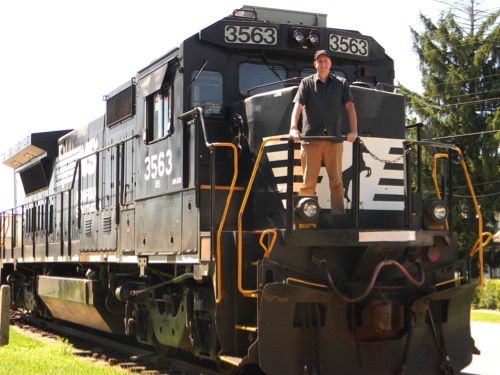 North East, Pa / Aug 2013 / Ben Wells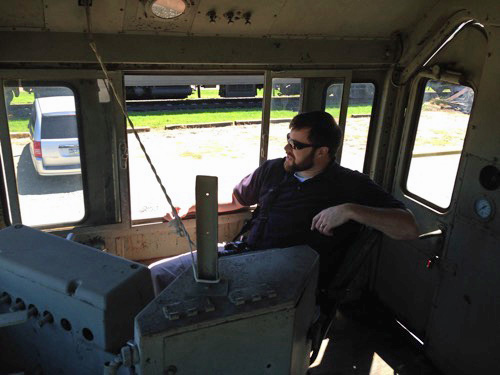 North East, Pa / Aug 2013 / RWH
Links / Sources