New responsive screen layout coming soon!
Lookout Mountain Incline Railway
During the railroad boom of the 1880's, speculators decided to develop a hotel on the mountaintop serviced by a narrow gauge railroad that would run up the mountain. A second, broad-gauge line and an earlier incline were also competing for passengers. On November 16, 1895 the railroad known today simply as "The Incline" opened, rising up the steepest part of Lookout Mountain. Built by John Crass and the Lookout Mountain Incline Railway Company this technical marvel boasted an incline of 72.7% at one point, making it the steepest passenger Incline in the world. By 1900 the success of this railway closed down all of its competitors.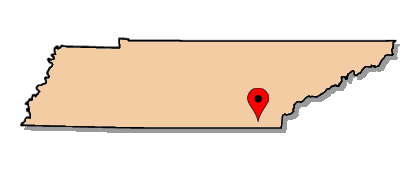 The Lookout Mountain Incline Railway operates cable-drawn railcars from the Chattanooga, Tennessee, neighborhood of St. Elmo, at the base of the mountain, to the summit -- "America's most amazing mile."
Equipment
Chattanooga, Tn / Aug 1986 / JCH
Chattanooga, Tn / Aug 1986 / JCH
Lagniappe
Incline brochure
Links / Sources