New responsive screen layout coming soon!
Green Mountain Railroad
The Rutland Railroad was reorganized a few times over the years. It finally went out of business in the early 1960's. F. Nelson Blount started Green Mountain Railroad in 1964. He later went on to create "Steamtown", now located in Scranton, PA. Blount passed away in 1967 due to a plane crash. Freight service continued and there was still interest in having a tourist train operating out of Bellows Falls. After "Steamtown" left the Vermont Historical Railroad was created to preserve and continue excursion rides that lasted only for one season, then Green Mountain Railroad agreed to take over in 1984 offering train rides to tourists and locals. Freight service runs 6 to 7 days a week.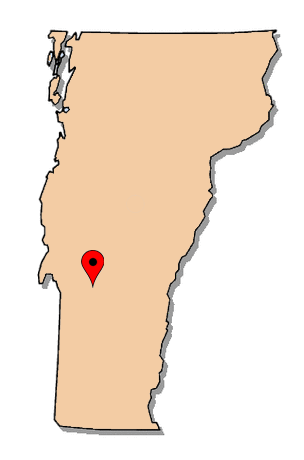 The Green Mountain Railroad operates a 53 mile shortline from Rutland to Bellows Falls, Vermont, and across the Connecticut River to North Walpole, New Hampshire. The current road was incorporated in 1964 to operate the line abandoned by the Rutland Railroad and held by the state of Vermont. In addition the freight traffic, the line operates seasonal excursion service.
Motive Power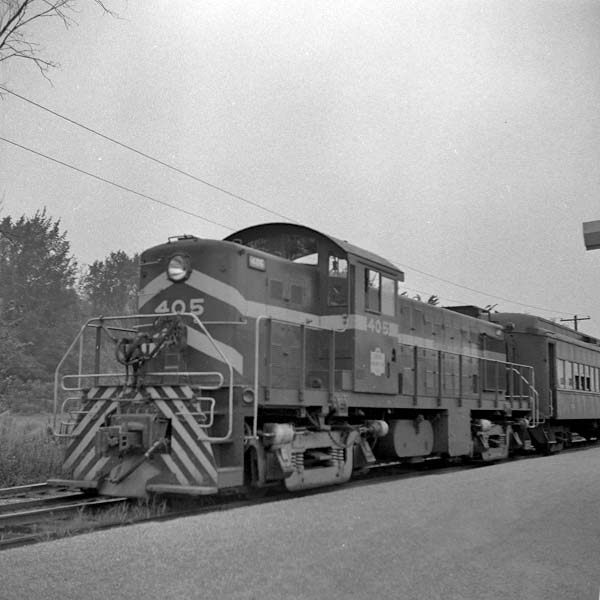 Bellows Falls, Vt / Aug 1971 / JCH
Green Mountain #405
builder:

American Locomotive Co.

model:

RS-1 (E-1641A)

type:

B-B road switcher

built:

Nov 1951, ALCO #79575

series:

353 produced 1941-60

engine:

ALCO 539 (6 cyls. 1000 hp)

notes:

_________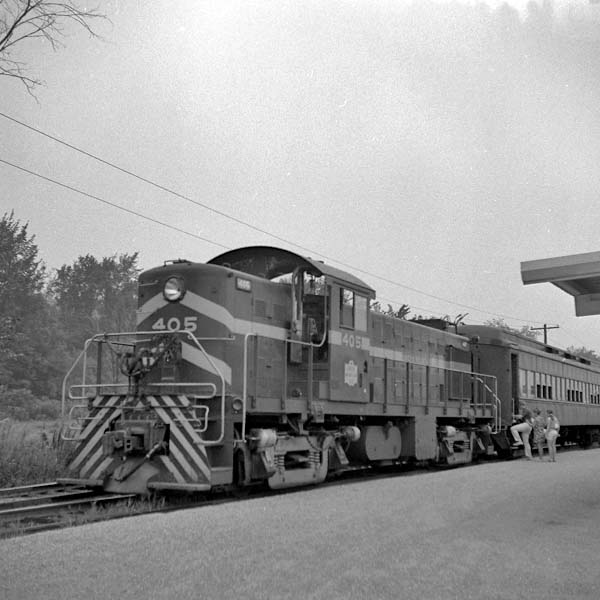 Bellows Falls, Vt / Aug 1971 / JCH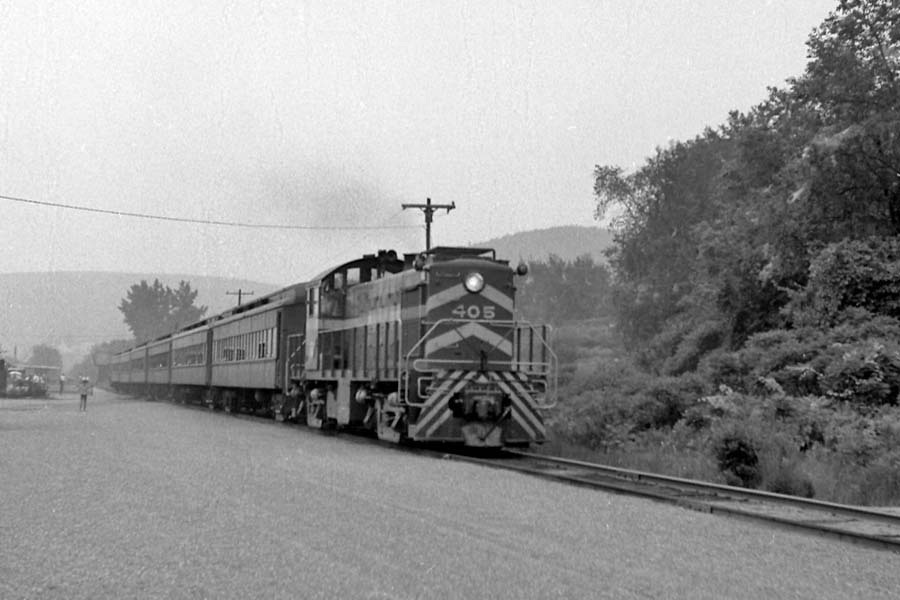 Bellows Falls, Vt / Aug 1971 / JCH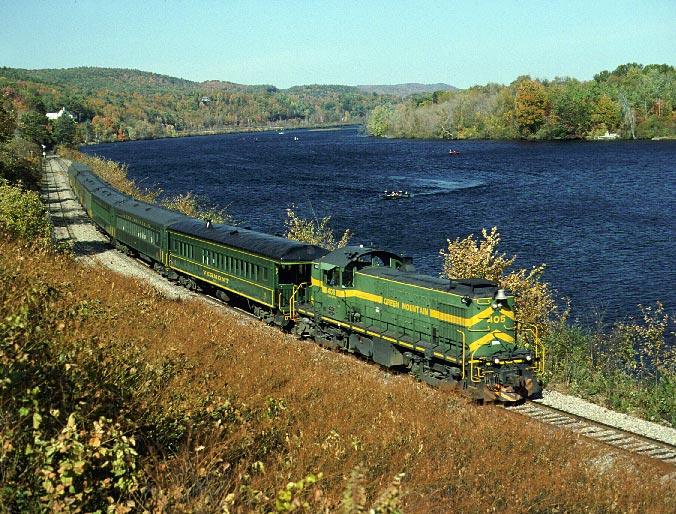 Bellows Falls, Vt / Oct 1999 / Shaun McGinnis
Lagniappe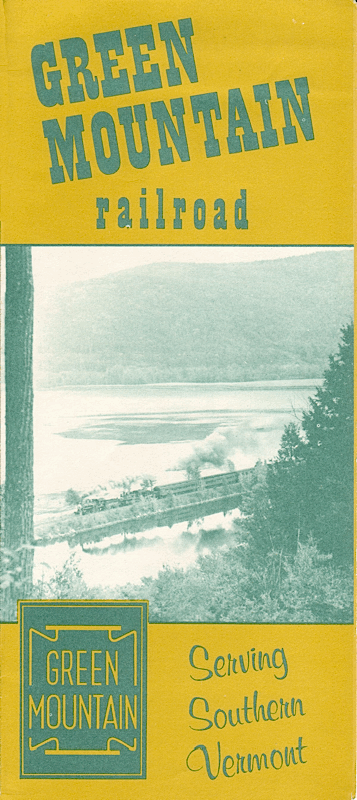 GMRC timetable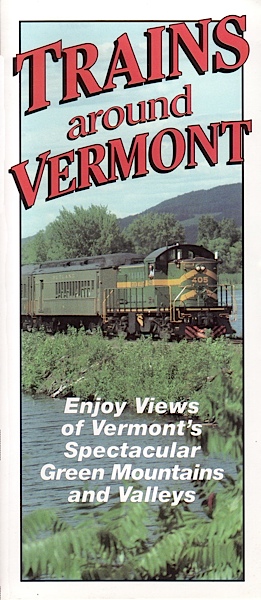 GMRC brochure
Links / Sources