Fostoria's Iron Triangle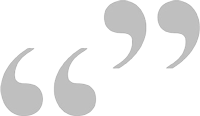 Fostoria, named for Charles Foster, was formed in 1854 when the villages of Rome and Risdon officially united. It was also the year the Fremont and Indiana Railroad began laying track for its line that originated in Fremont and passed through Fostoria and Findlay on its way to Indiana. In 1872 the Chesapeake and Ohio completed the section of track that ran through Fostoria. The C&O ran between Columbus and Toledo and was principally a coal hauler but by 1877 the C&O was running four passenger trains a day in both directions. On July 22 1873 the Baltimore & Ohio line reached Fostoria on its way to Chicago from the eastern seaboard and in the 1880's two more railroads came through Fostoria. The New York Chicago and St Louis better know as the Nickel Plate was routed through Fostoria in spite of fierce lobbying by Norwalk. The last railroad to come to town was the new York Central, originally known as the Atlantic & Lake Erie Road.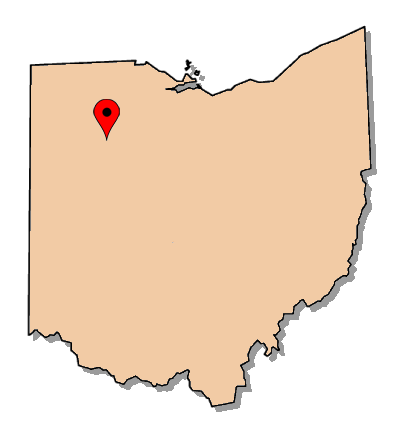 The Fostoria Iron Triangle is a dedicated municipal railpark situated among three active mainlines and their respective interlocking crossings, operated by two Class 1 carriers -- Norfolk Southern and CSX Transportation. Located in a town rich with railroad history, the park is bracketed by former Nickel Plate, Baltimore & Ohio, and Chesapeake & Ohio thoroughfares. The current site features a railfan shelter with a live scanner feed, ample fence-lines for watching the constant flow of trains, and public parking. Norfolk Southern's Blair freight yard is just northwest of the park, and several historic railroad buildings dot the community.
| | |
| --- | --- |
| Click to see the Iron Triangle Rail Park plotted on a Google Maps page | |
Visitor Center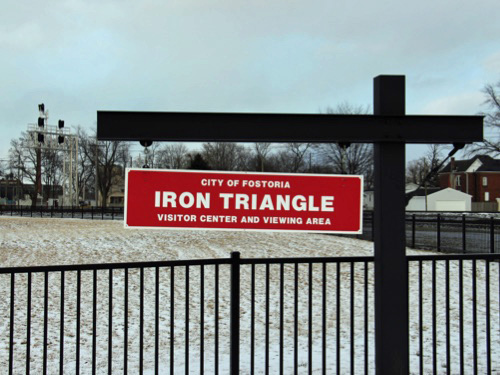 Fostoria, Oh / Feb 2016 / RWH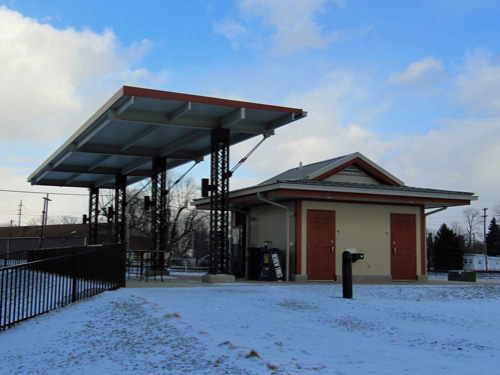 Fostoria, Oh / Feb 2016 / RWH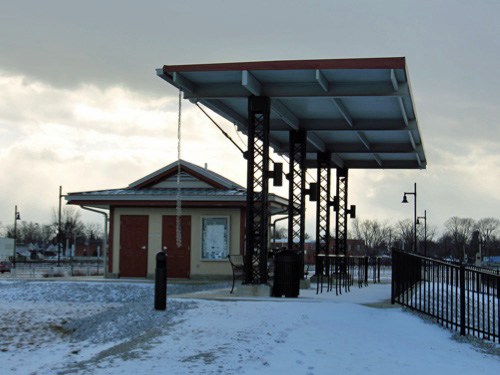 Fostoria, Oh / Feb 2016 / RWH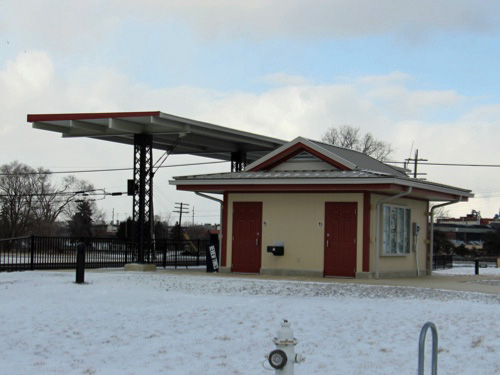 Fostoria, Oh / Feb 2016 / RWH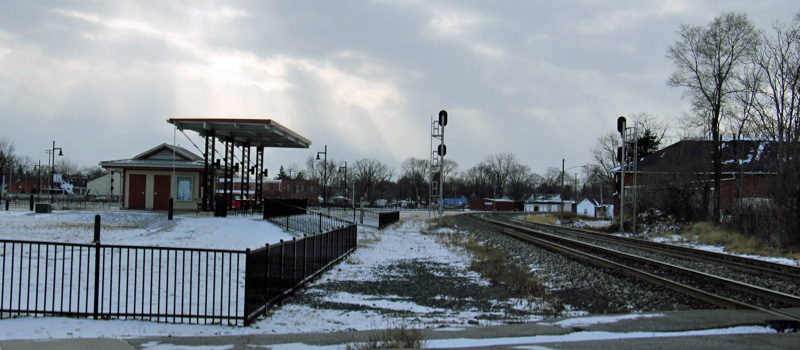 Fostoria, Oh / Feb 2016 / RWH
Action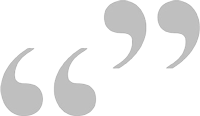 Fostoria is one of those towns, that if you have never been here before, you ask yourself, "Why did I not get here sooner?" Situated about 40 miles south of Toledo OH, some say it is the busiest railfan spot east of the Mississippi. The big attraction to Fostoria are the three diamonds the town sports, along with almost non-stop activity somewhere along one of the three main lines. CSX has two lines, and NS has one. Train frequency is about 100 trains a day, with CSX having the lion's share at about a 3:1 ratio. There are about 30 or so hotshot intermodals going E-W on the CSX. Radio freqs for CSX are: 160.230, 161.520, 160.320. NS's main frequency is 161.250. CSX has a detector 5 miles east at Bascom (MP 31.1). NS has two: 6 miles east at Ilers (MP 273.9)(275.4 is listed on the Google reference below), and 5 miles west at Arcadia (MP 285.5).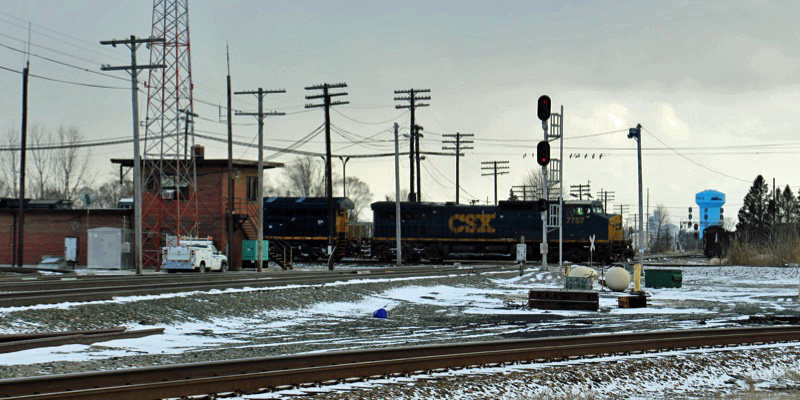 Fostoria, Oh / Feb 2016 / RWH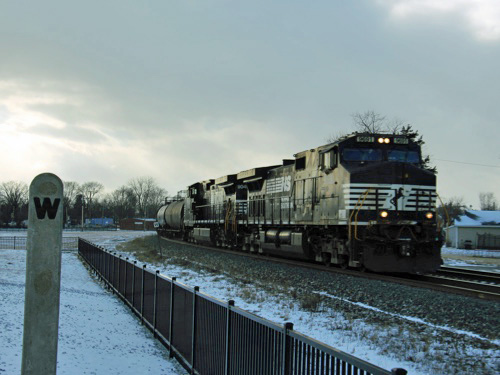 Fostoria, Oh / Feb 2016 / RWH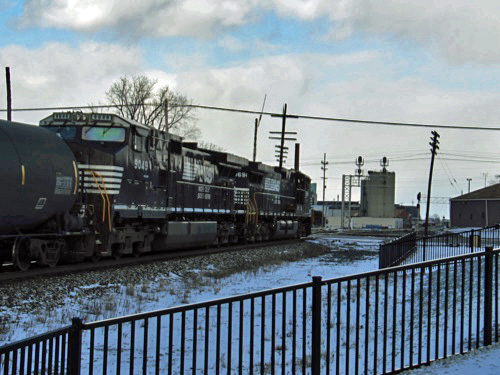 Fostoria, Oh / Feb 2016 / RWH
Lagniappe
Fostoria, Oh / Feb 2016 / RWH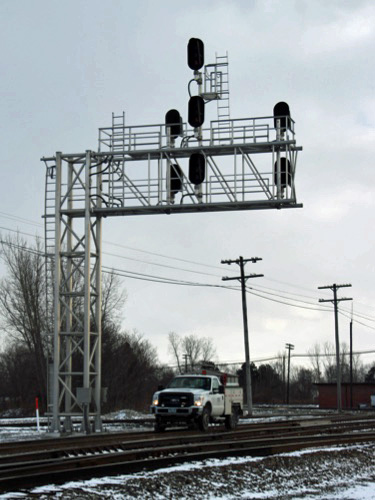 Fostoria, Oh / Feb 2016 / RWH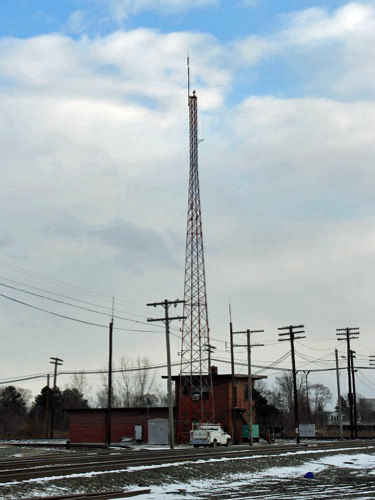 Fostoria, Oh / Feb 2016 / RWH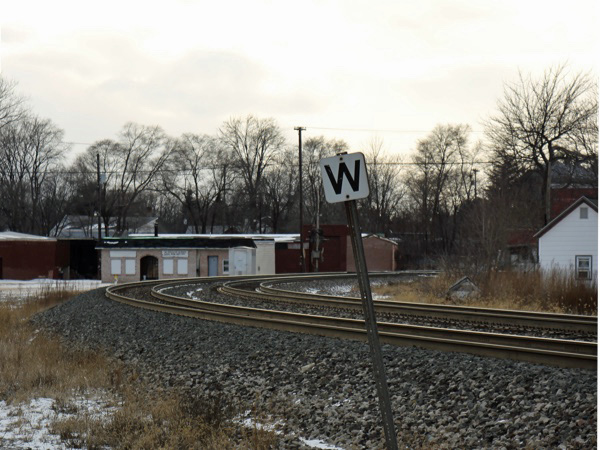 Fostoria, Oh / Feb 2016 / RWH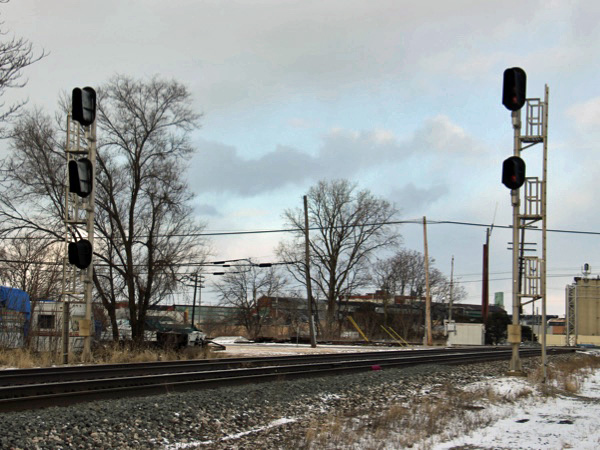 Fostoria, Oh / Feb 2016 / RWH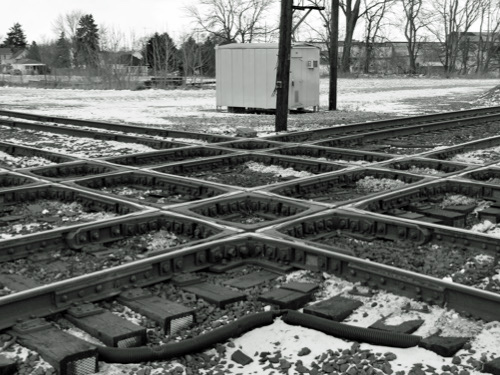 Fostoria, Oh / Feb 2016 / RWH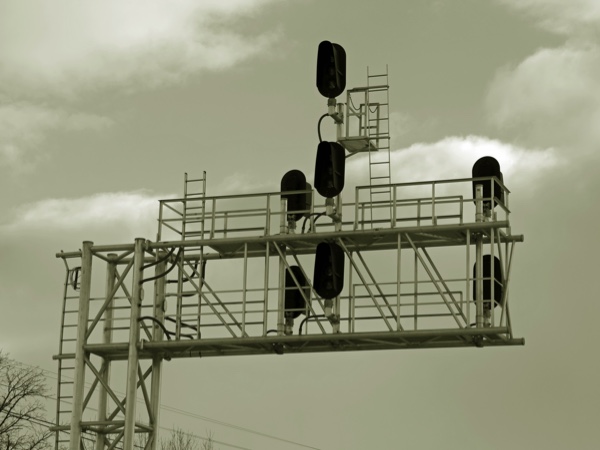 Fostoria, Oh / Feb 2016 / RWH

February 2016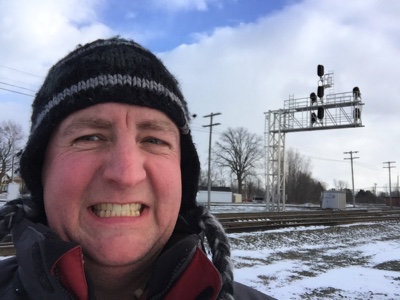 For ten years I've heard about the railfan joys of Fostoria, Ohio, and it took a decade before I could get to the other side of the Buckeye State to visit there. My recent three-day odyssey across Ohio took me to shortline gem Napoleon, Defiance & Western, so after I was done there I made the trek over to Fostoria to check out the famous railpark. Despite the fact that I made it there late in the day, and under overcast winter skies, the site does not disappoint. It was single digits outside, so I did not stay long. But even in my hour stop several trains rolled through the triangle and the scanner was active. Fostoria folks have done a fine job on claiming this piece of ground and building a great view stand. (Public restrooms: a railfan's dream come true.) I'll certainly be back again in less than a decade, and on a longer and warmer day for watching mainline action.
Links / Sources
This page was updated on 2016-02-16