Come along for scenic rides through the farmlands of Morrisons Cove, historic Roaring Spring, and along the banks of the Juniata River. The Everett Railroad operates a variety of excursions throughout the year, including Fall Foliage trains, Santa trains, and other events as well!
The Everett's most recent expansion has been into the tourist business. A new passenger station modeled on Pennsylvania Railroad originals was constructed in Holidaysburg, and the Everett now offers Halloween, Christmas, and Easter trains, among others. The railroad has completed the overhaul of its former Bessemer & Lake Erie combine #23 and is working on several coaches, relying in the meantime on cars leased from the Horseshoe Curve NRHS chapter.
Washington DC chapter of the National Railway Historical Society
Everett Railroad expansion planned in Hollidaysburg
Project includes station to allow recreational rides
January 25, 2015
Hollidaysburg residents and visitors may soon be riding the rails because of a planned Everett Railroad Co. expansion along Loop Road that includes plans to build structures to facilitate public excursions - an undertaking likely to cost about $1 million. Alan Maples, Everett Railroad's owner, said the expansion includes building a 1,000-square-foot railroad station and a restroom facility, measuring about 500 square feet, on the south side of the railroad's Hollidaysburg property.
"It's nothing too big, but it will meet the need," Maples said. "It's been in the back of our mind for a long time."
Maples said few places exist that allow short, recreational train rides, and he felt Hollidaysburg - being closer to highways and larger population centers - was a good location to build in order to allow members of the public to take hourlong, round-trip rides.
"We wanted to let a younger generation come out and ride trains," Maples said. "We felt like Hollidaysburg would be a good location to do that."
Destinations have not been decided, Maples said, but they could include places like Roaring Spring and Martinsburg, among others. A schedule will be posted to the company's website when it is determined, he said. For now, excursions are planned to run only on select occasions. It might not be clear where riders will travel, but Maples said he knows how they'll get there. Maples revealed that his company has been collecting antique trains and equipment, some dating to the 1920s, and he's working toward restoring equipment that will be used at the Hollidaysburg location.
"It's quite a process to restore some of those old trains," he said. "We're working on the equipment now. We're taking our time and doing it right."
In addition to new construction, Maples said the project also includes rail rehabilitation and lighting and security improvements at the site, which currently provides storage for the company's freight business.
"We have quite a bit of freight that comes through there," he said of the Hollidaysburg location.
The company now operates 23 miles of track, transporting grain and feed ingredients, pulp, paper, lumber and other industrial raw materials and manufactured goods. Maples said Everett Railroad has already invested about half a million dollars on the project, and it is likely that another half million will be needed before completion. All expenses are to be financed internally.
"It's hard to budget for because you never know what you're going to get into," he said.
While equipment restoration is underway, Maples said construction at the site should begin as soon as winter weather breaks, and he speculated that construction could be complete by the end of summer, though no concrete date was set. Maples said there are also plans to eventually build a walking path that would lead from the new station to Canal Basin Park.
"We haven't done the engineering on that yet," he said. "That will be in the works for after completion."
Hollidaysburg Borough Manager James Gehret said the expansion is a welcome addition to the borough, but Hollidaysburg won't see much revenue as a direct result of the build because railroad property is not taxable by the borough. A Blair County Assessment Office employee explained railroads are considered public utilities, and railroad taxes are paid to the state through the Public Utility Realty Tax Act System. Gehret said he believes some of that money is then redistributed to the municipality. Still, Gehret said he thinks the borough will benefit from the addition because it should draw in visitors and tourists' dollars.
"Probably, most of the benefit would just be some of the exposure that Hollidaysburg will receive," he said, explaining that visitors to the railroad station might spend money at other Hollidaysburg locations. "Maybe they'll have dinner in town or something. We're really looking forward to it being built and it being in the borough."
Sean Sauro - Altoona Mirror
Motive Power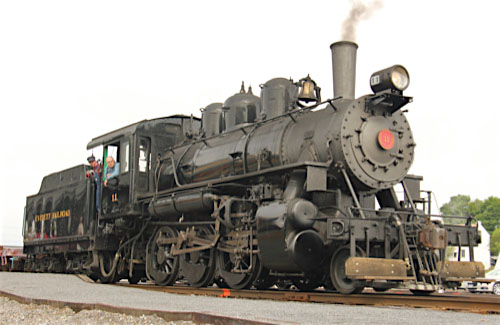 Holidaysburg, Pa / Aug 2016 / RWH
Everett #11
builder:

Alco Cooke Works

arrangement:

2-6-0 "Mogul" type

class:

260-111

built:

Mar 1920, Alco #63635

fuel:

originally oil, later coal

notes:

50" drivers, 111,000 pounds
blt for Cuban sugar can work, never sold
to Narragansett Pier Railroad
to Bath & Hammondsport Railroad
overhauled by Everett, 2015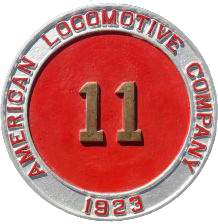 Steam locomotive number 11 was constructed in 1920 by the Cooke Works of the American Locomotive Company (Alco) in Paterson, New Jersey. It is a "2-6-0" or "Mogul" type and was one of 54 engines of four different wheel arrangements built between 1920 and 1925 intended for export to Cuba and use in that country's sugar cane fields. Building locomotives for stock was not common practice and fluctuations in world sugar markets post World War I unexpectedly reduced demand for these engines, leaving a number of them unsold on the factory floor. Alco turned to the domestic short line railroad market but it was not until 1923 that the tiny Narragansett Pier Railroad in Peace Dale, Rhode Island, purchased the engine, assigned it number "11", and put it to work on their eight and a half mile railroad.
Number 11's tenure in Rhode Island lasted fourteen years. It was replaced with a gas-mechanical locomotive in 1937 and sold to the Bath & Hammondsport Railroad in Hammondsport, New York. The B&H, operating nine miles between its namesake communities, primarily served the regions noted wine producers which gave rise to the railroad's nickname, "The Champagne Trail". Through its working career at both the NP Railroad and the B&H Railroad, engine 11 was a living symbol of the great American tradition of small independent railroads connecting local communities with the national rail network. Weighing a mere 55 tons, its modest proportions were typical of light short line locomotives all across the country in the age of steam power.
The Bath & Hammondsport Railroad retired number 11 in 1949 in favor of diesel power and the engine, an object of some sentimental attachment, was carefully stored in the railroad's enginehouse until sold in 1955 to Dr. Stanley A. Groman for his "Rail City" museum in Sandy Pond, NY. Dr. Groman was a pioneer railroad preservationist and for many years the locomotive operated on his mile long circle of track near the shore of Lake Ontario. But the eventual construction of interstate highways siphoned visitors away and Rail City, like many roadside attractions of the 1950s, withered and eventually closed.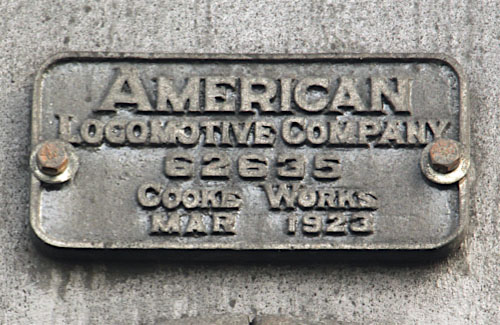 Around 1977 engine 11 was sold to another collector, Dr. John P. Miller, who had earlier purchased the Narragansett Pier Railroad. Thus it was that the locomotive returned to the enginehouse at Peace Dale, Rhode Island. Some disassembly and inspection work was done but Dr. Miller never completed the overhaul and number 11 was sold again, in 1981, to the Middletown & New Jersey Railroad of Middletown, NY. Pierre Rasmussen, president of the M&NJ, was a fan of steam engines and thought number 11 would be an ideal addition to his short line. The locomotive was stored inside the M&NJ enginehouse, protected from the weather, but no further repairs were ever done. With sale of the railroad pending following Pierre Rasmussen's death in 2004, ownership of number 11 transferred to James Wright, a business partner in the M&NJ. Wright, in turn, sold the engine to Alan Maples, president of the Everett Railroad, in 2006.
Upon Alan Maples' acquisition of Number 11, it was moved to the Western Maryland Scenic Railroad's shops in Ridgeley, West Virginia for heavy repairs. The bulk of these repairs were finished in March 2015, and the locomotive was trucked to the Everett Railroad's shops in Claysburg, PA where her restoration was completed. In fall of 2015, the locomotive returned to service for the first time since the early 1970s and will serve as the railroad's primary excursion power going forward. Check out our photo gallery for photos of Number 11 throughout her history, including restoration.
Holidaysburg, Pa / Aug 2016 / RWH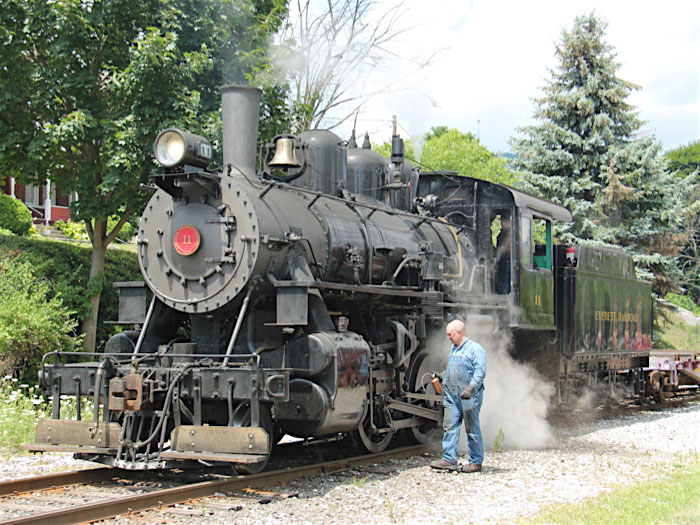 Roaring Spring, Pa / Aug 2016 / RWH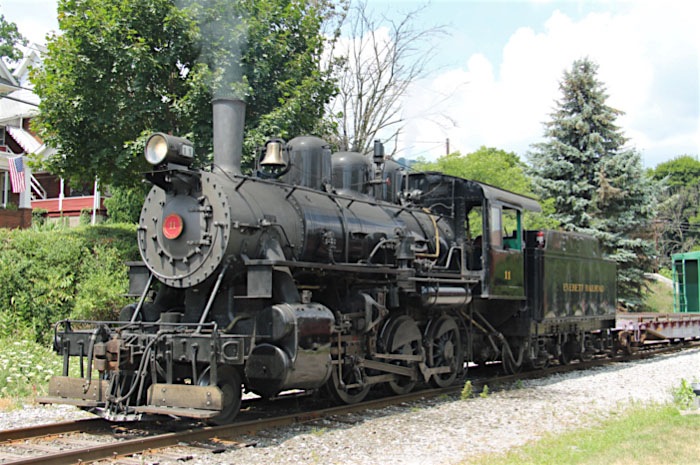 Roaring Spring, Pa / Aug 2016 / RWH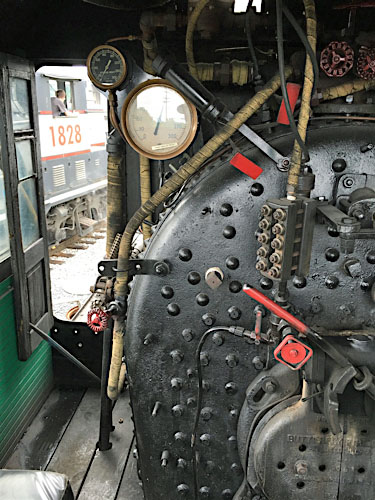 Holidaysburg, Pa / Aug 2016 / RWH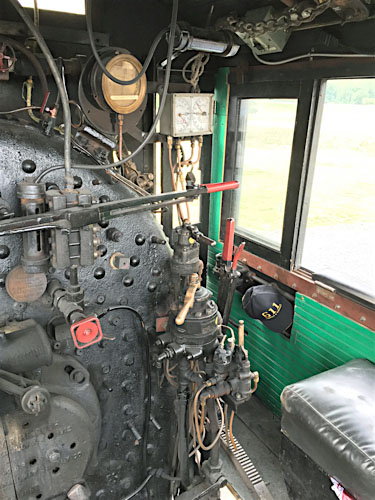 Holidaysburg, Pa / Aug 2016 / RWH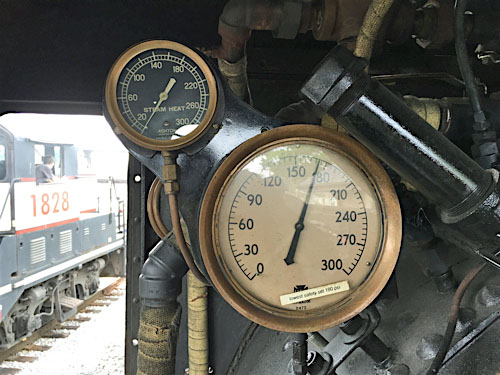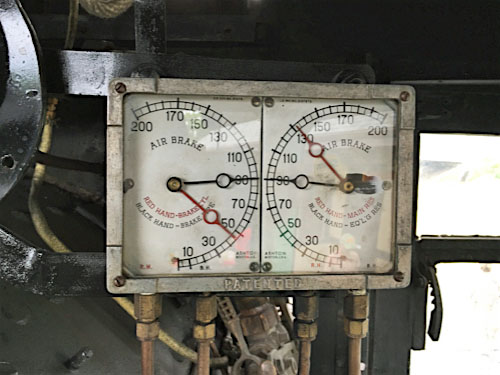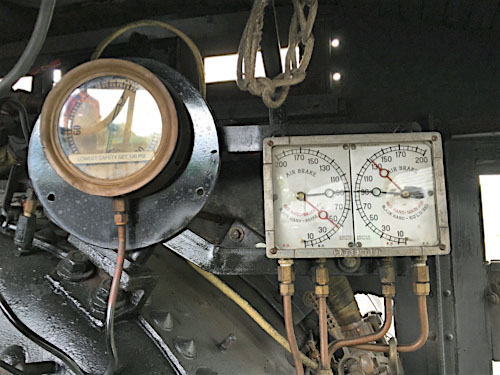 Holidaysburg, Pa / Aug 2016 / RWH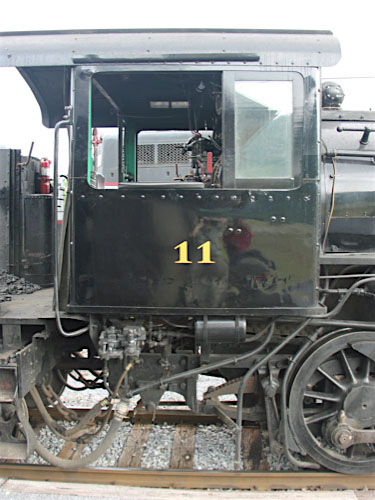 Holidaysburg, Pa / Aug 2016 / RWH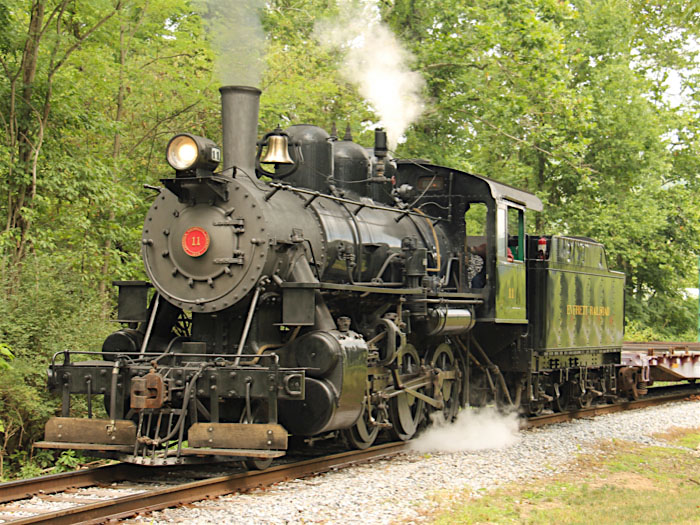 Kladder, Pa / Aug 2016 / RWH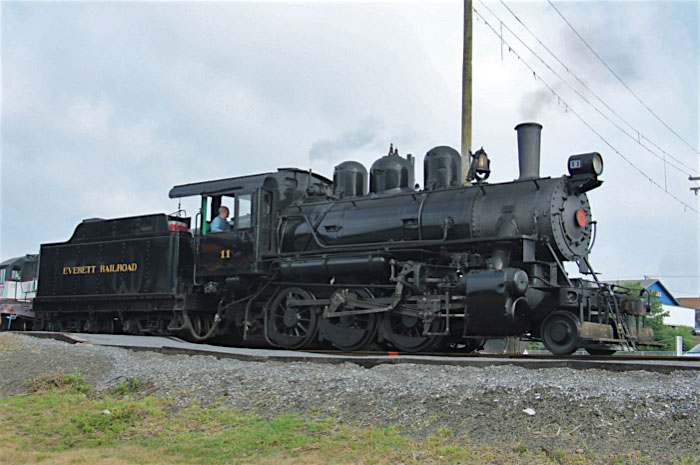 Holidaysburg, Pa / Aug 2016 / RWH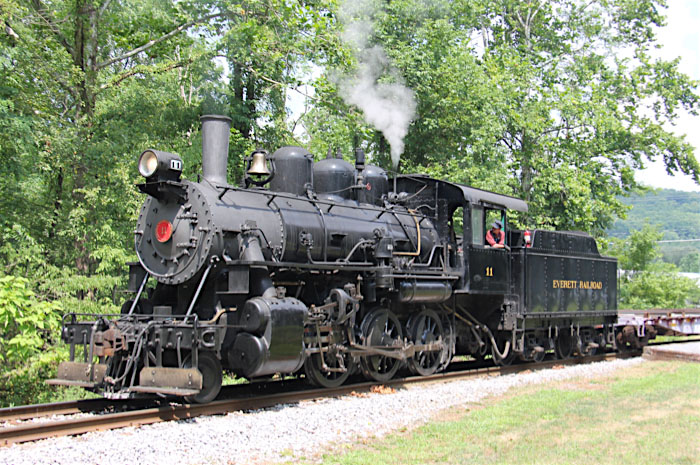 Kladder, Pa / Aug 2016 / RWH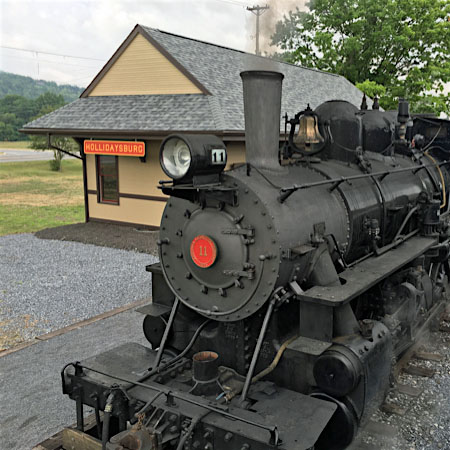 Holidaysburg, Pa / Aug 2016 / RWH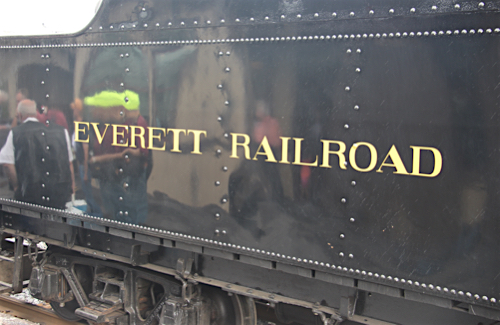 RWH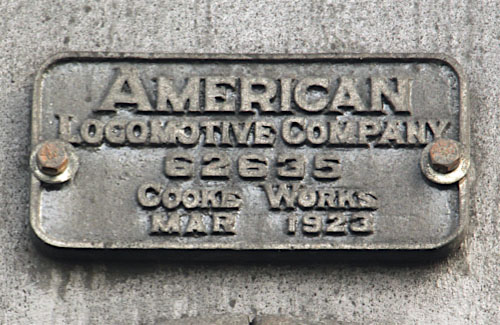 RWH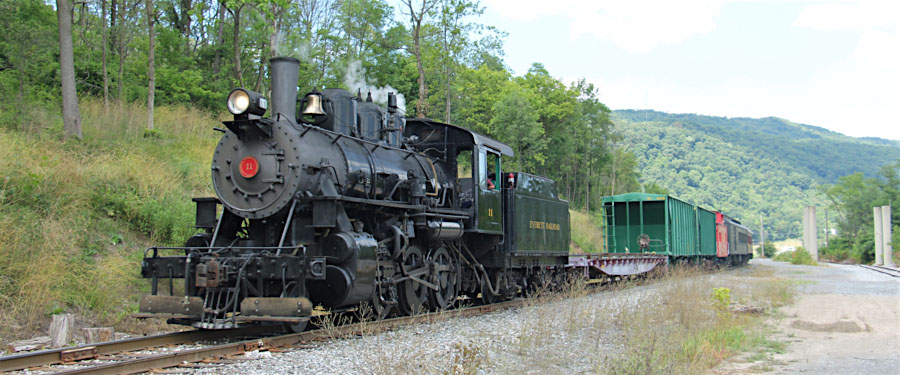 Roaring Spring, Pa / Aug 2016 / RWH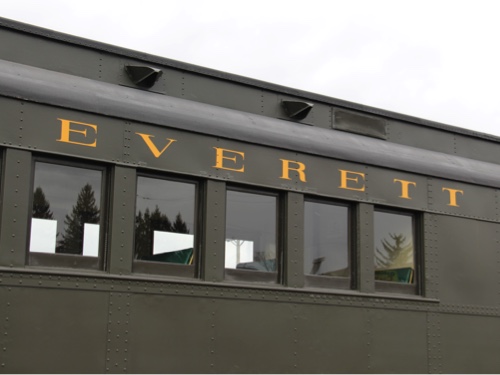 Duncansville, Pa / Feb 2016 / RWH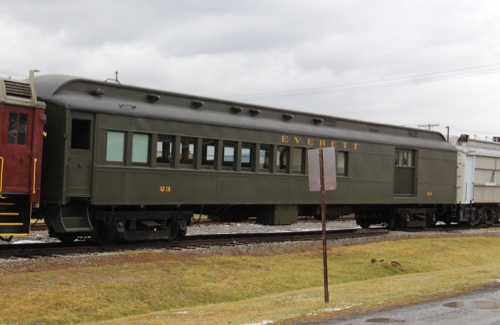 Duncansville, Pa / Feb 2016 / RWH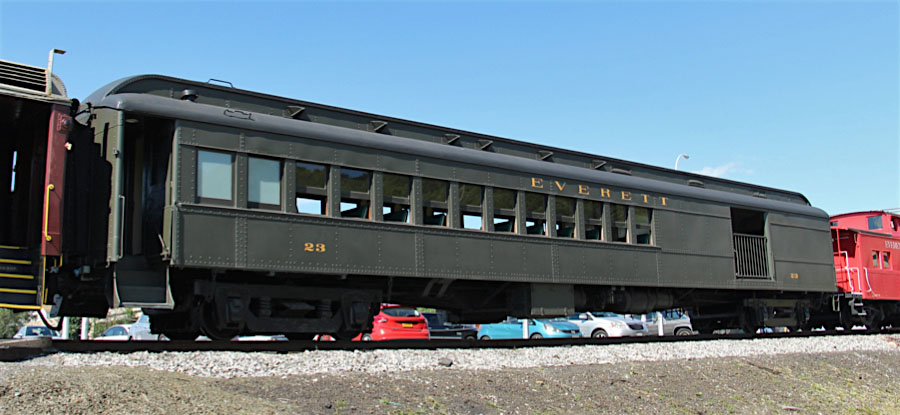 Holidaysburg, Pa / Aug 2016 / RWH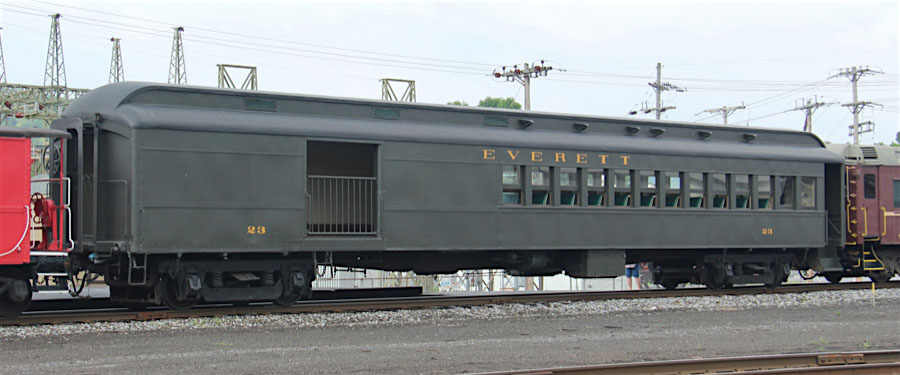 Holidaysburg, Pa / Aug 2016 / RWH
Holidaysburg, Pa / Aug 2016 / RWH
The current backbone of our excursion fleet are three former-Delaware Lackawanna & Western (DL&W) Multiple-Unit (MU) cars that have been converted to coaches. These three cars, numbers 103 through 105, are owned by the
Horseshoe Curve Chapter of the National Railway Historic Society
in Altoona and are leased by our railroad.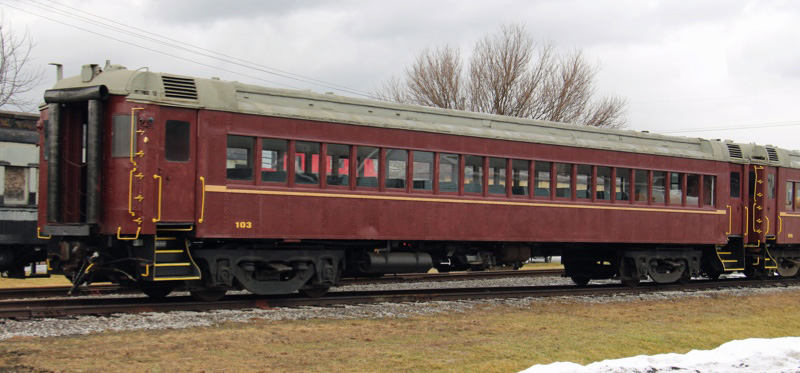 ex Delaware Lackawanna & Western MU car / Duncansville, Pa / Feb 2016 / RWH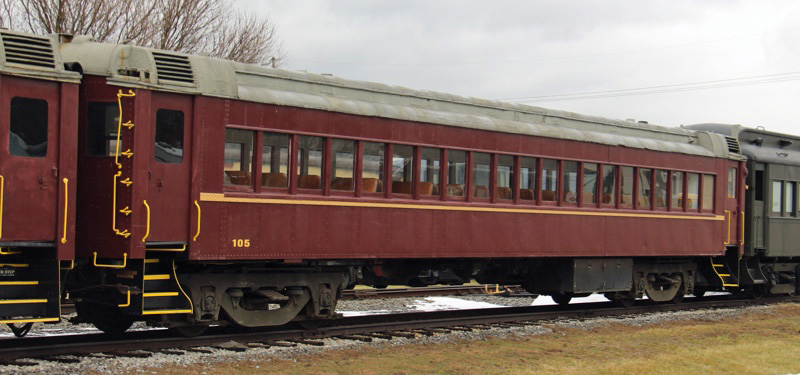 ex Delaware Lackawanna & Western MU car / Duncansville, Pa / Feb 2016 / RWH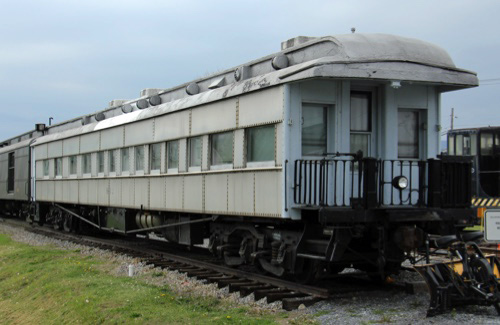 observation business car / Duncansville, Pa / Apr 2016 / RWH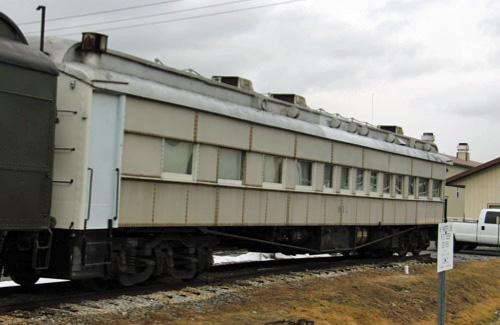 Feb 2016 / RWH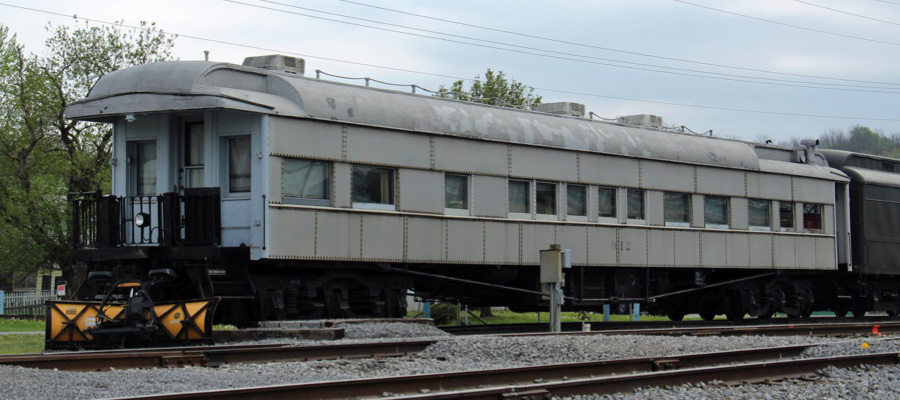 Duncansville, Pa / Apr 2016 / RWH

Holidaysburg, Pa / Aug 2016 / RWH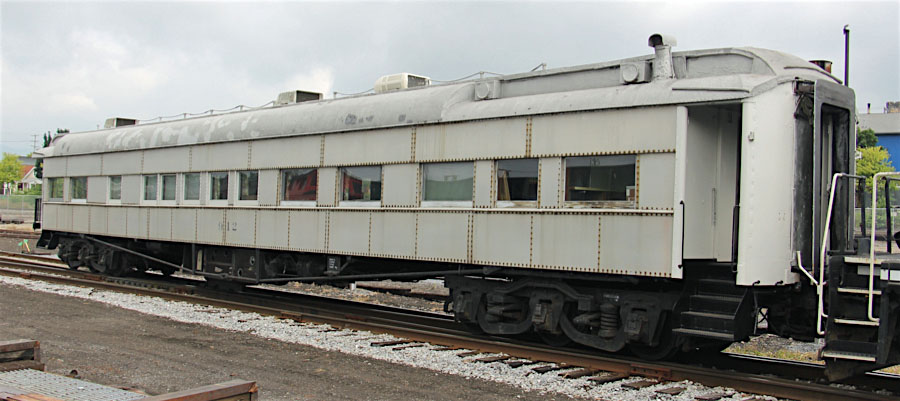 Holidaysburg, Pa / Aug 2016 / RWH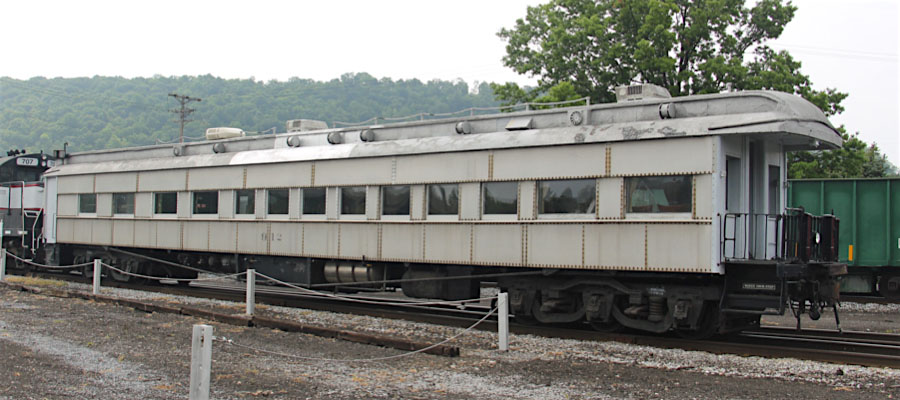 Holidaysburg, Pa / Aug 2016 / RWH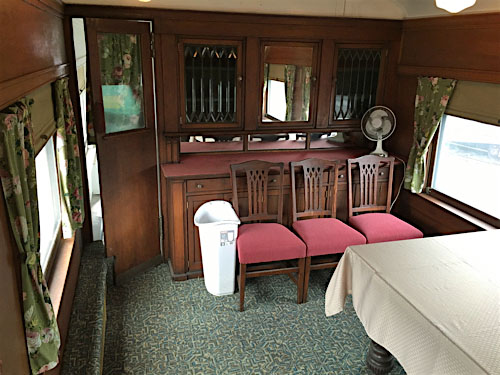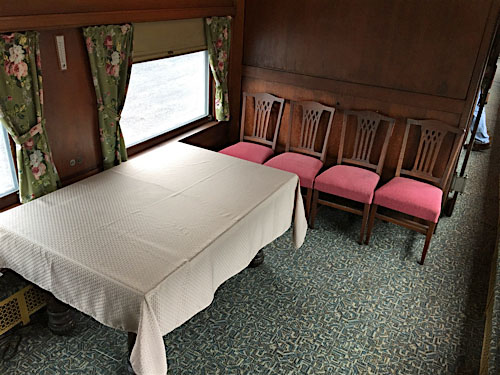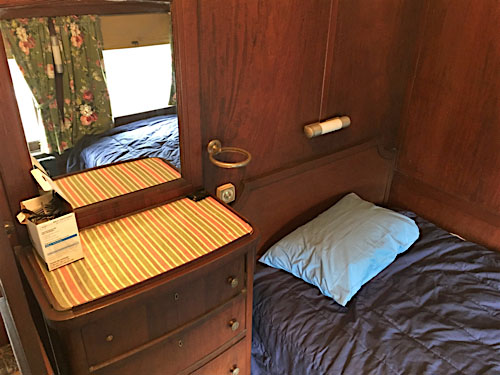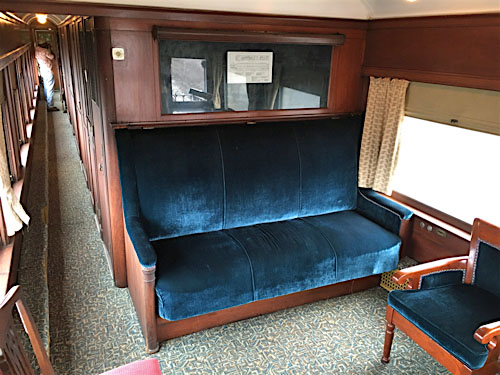 Holidaysburg, Pa / Aug 2016 / RWH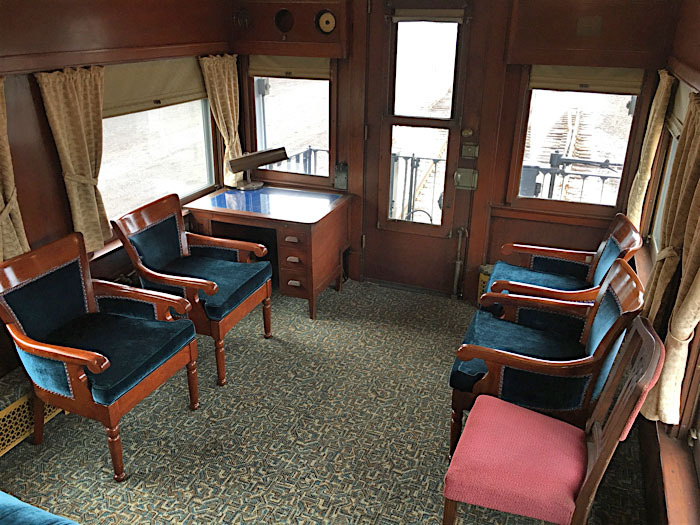 Holidaysburg, Pa / Aug 2016 / RWH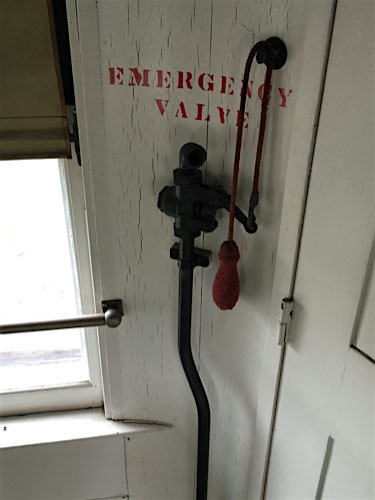 Holidaysburg, Pa / Aug 2016 / RWH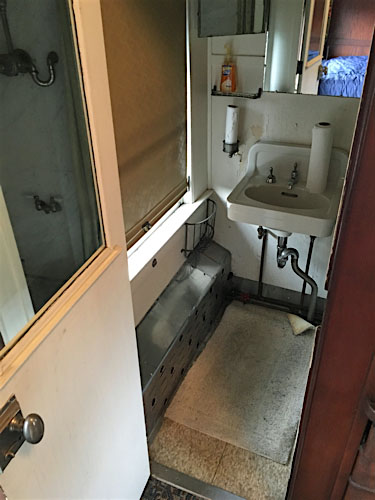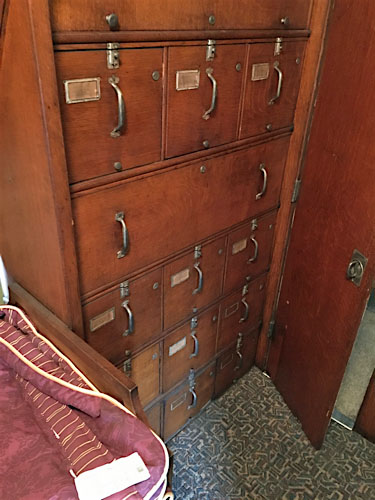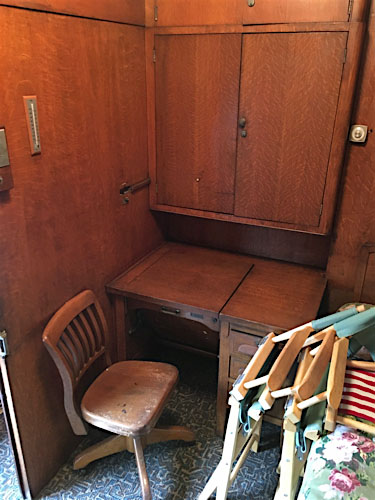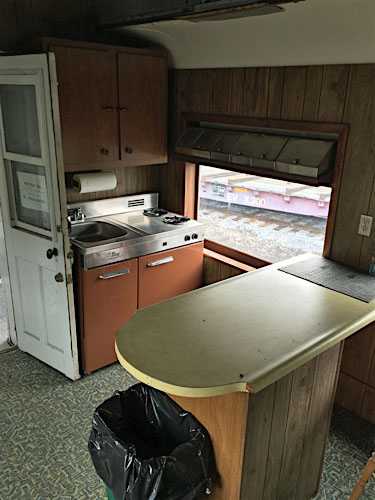 Holidaysburg, Pa / Aug 2016 / RWH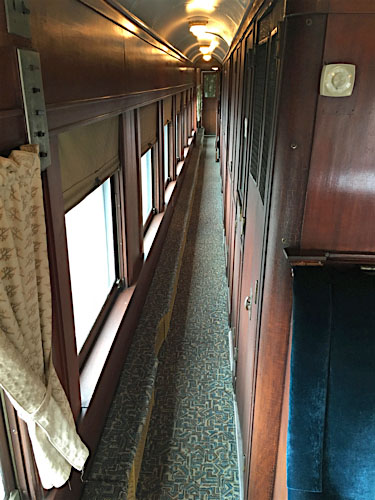 Holidaysburg, Pa / Aug 2016 / RWH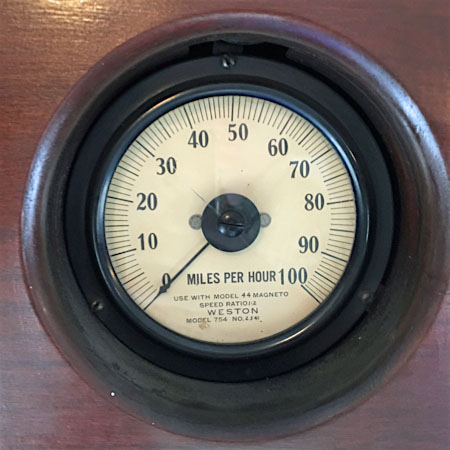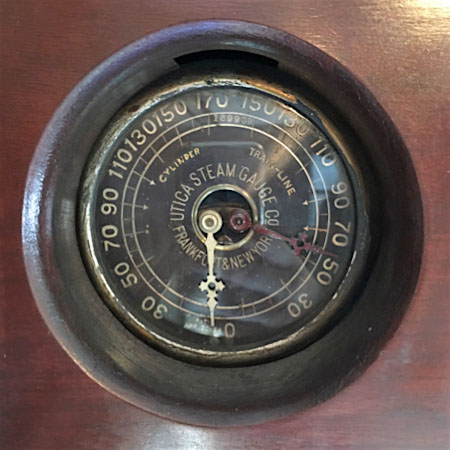 Holidaysburg, Pa / Aug 2016 / RWH
Holidaysburg, Pa / Aug 2016 / RWH
Storage Line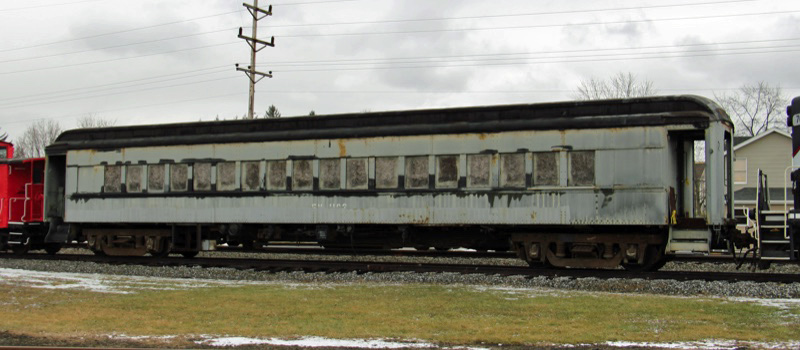 Duncansville, Pa / Feb 2016 / RWH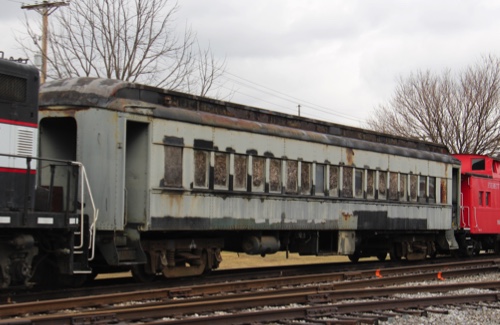 Duncansville, Pa / Feb 2016 / RWH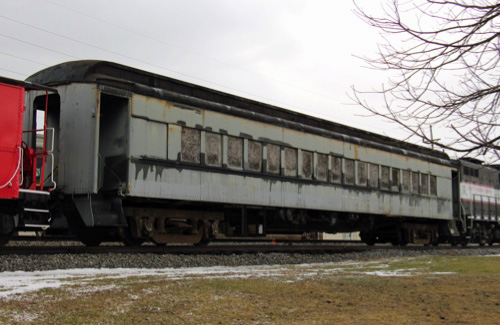 Duncansville, Pa / Feb 2016 / RWH

Duncansville, Pa / Aug 2016 / RWH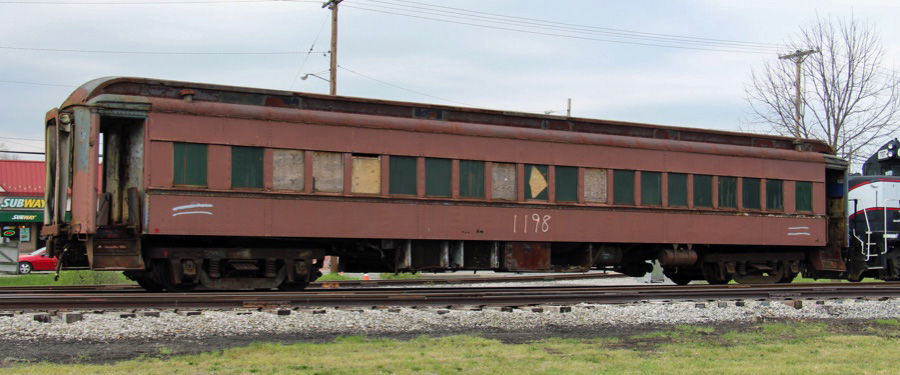 Duncansville, Pa / Apr 2016 / RWH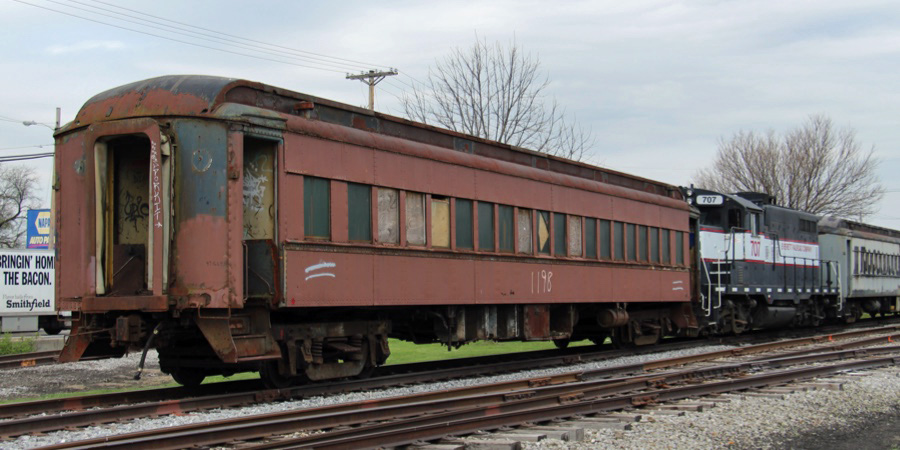 Duncansville, Pa / Apr 2016 / RWH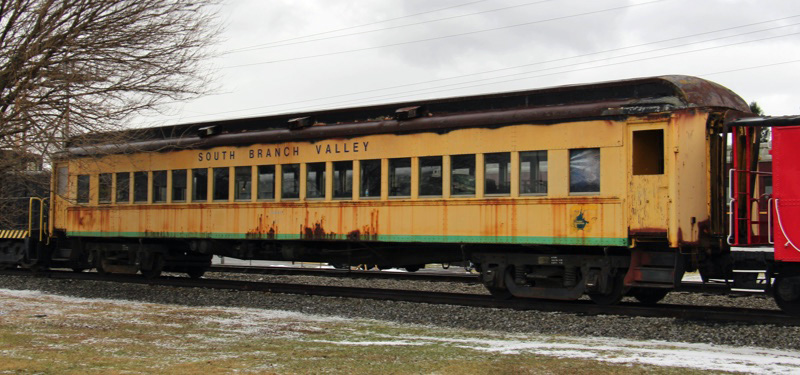 ex South Branch Valley coach / Duncansville, Pa / Feb 2016 / RWH
Locations
Holidaysburg
Holidaysburg, Pa / Mar 2016 / RWH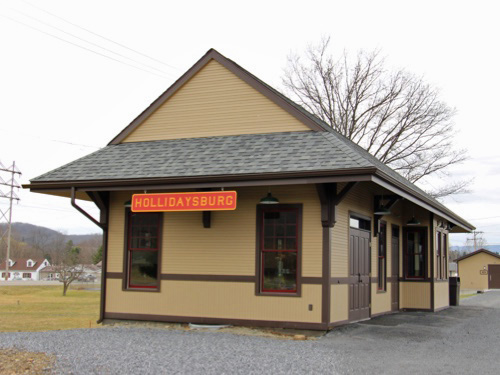 Holidaysburg, Pa / Mar 2016 / RWH
Holidaysburg, Pa / Mar 2016 / RWH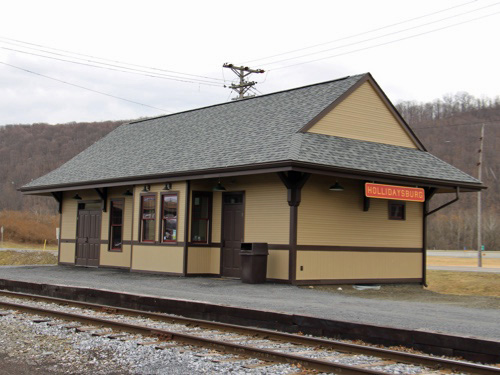 details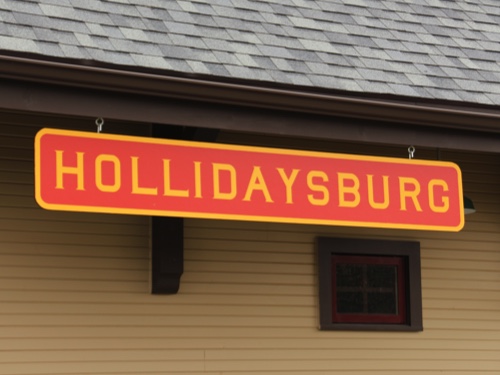 details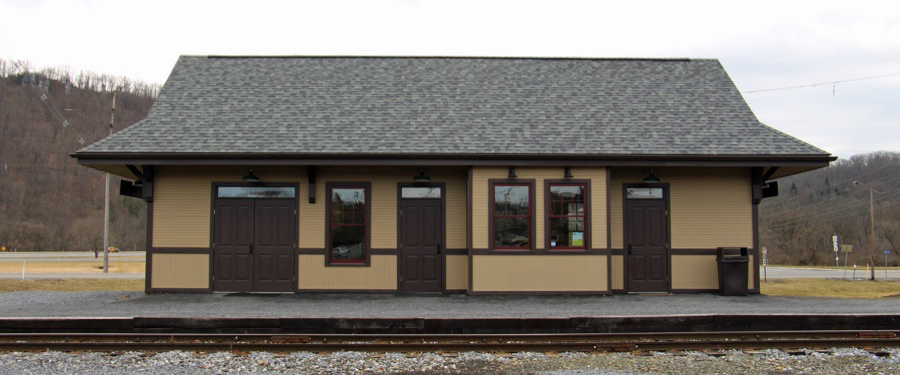 Holidaysburg, Pa / Mar 2016 / RWH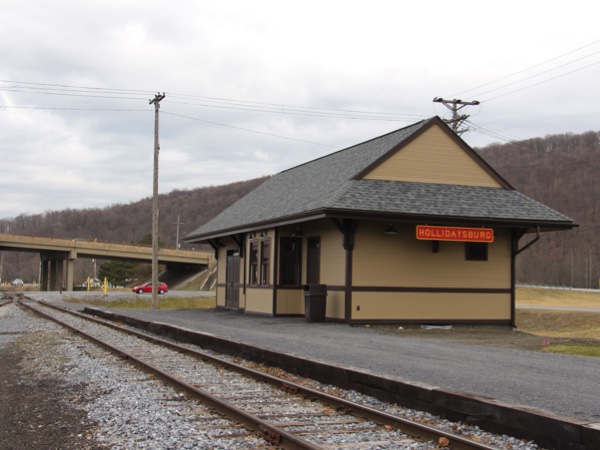 Holidaysburg, Pa / Mar 2016 / RWH
Roaring Spring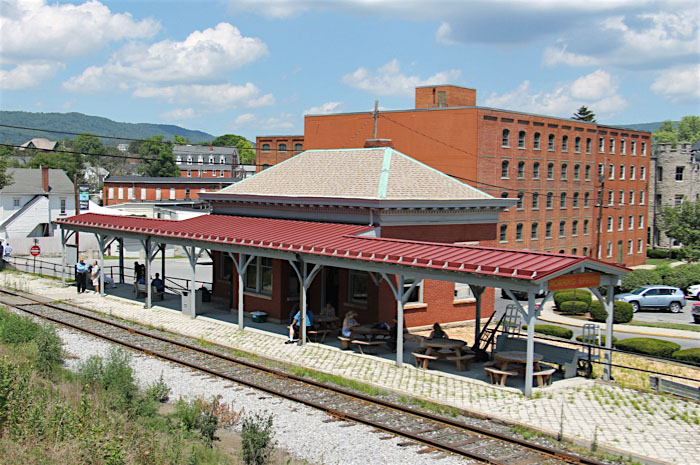 Roaring Spring, Pa / Aug 2016 / RWH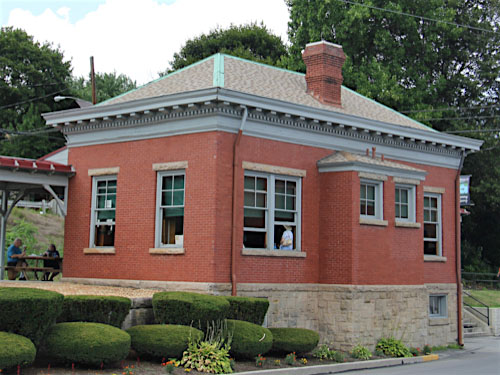 Roaring Spring, Pa / Aug 2016 / RWH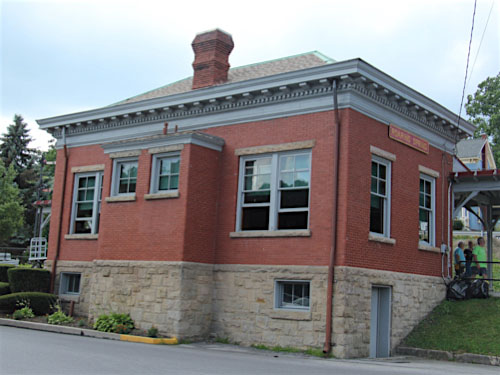 Roaring Spring, Pa / Aug 2016 / RWH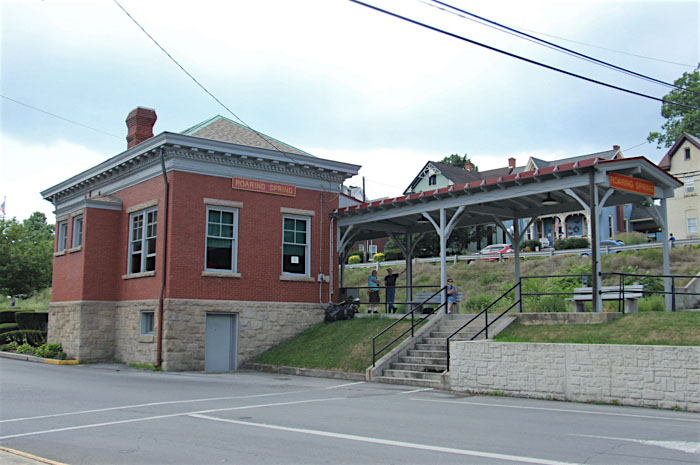 Roaring Spring, Pa / Aug 2016 / RWH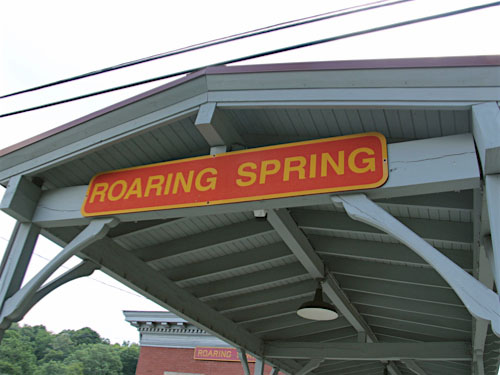 RWH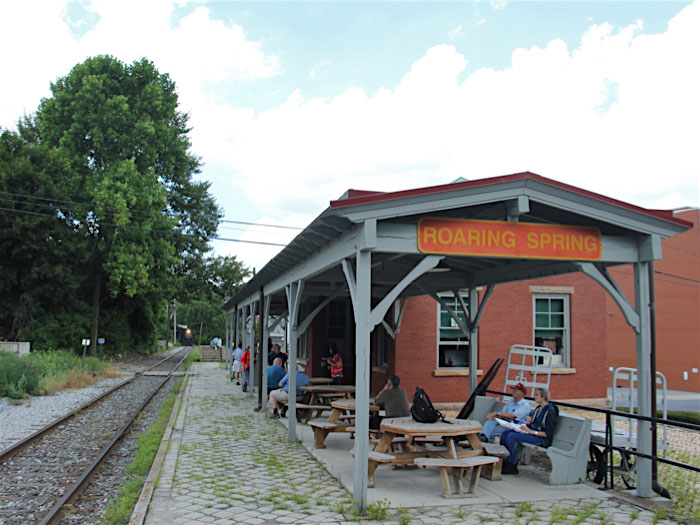 Roaring Spring, Pa / Aug 2016 / RWH
Duncansville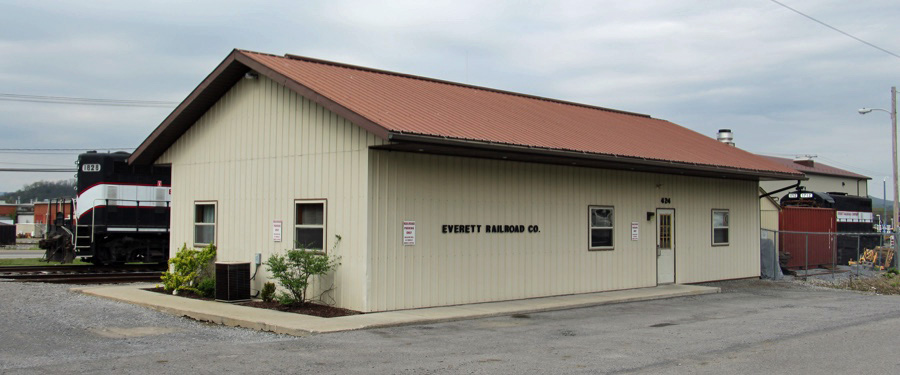 Duncansville, Pa / Apr 2016 / RWH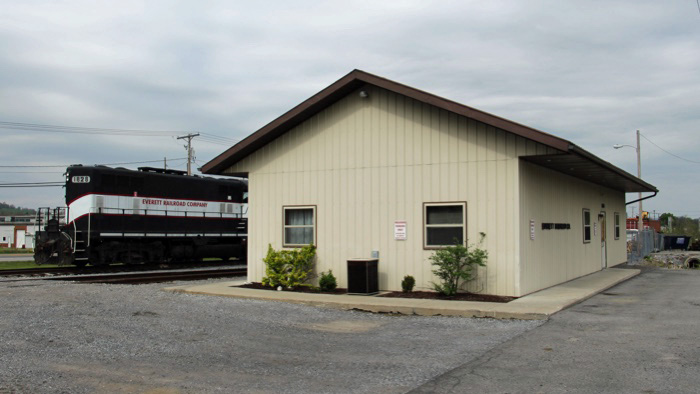 Duncansville, Pa / Apr 2016 / RWH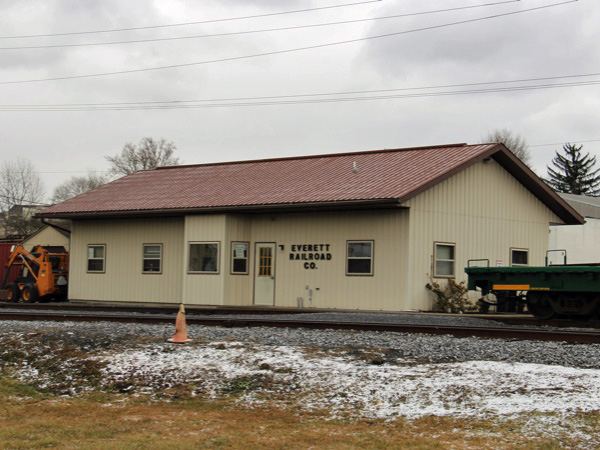 Duncansville, Pa / Feb 2016 / RWH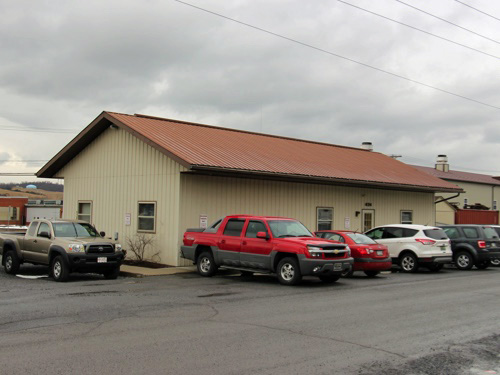 Duncansville, Pa / Feb 2016 / RWH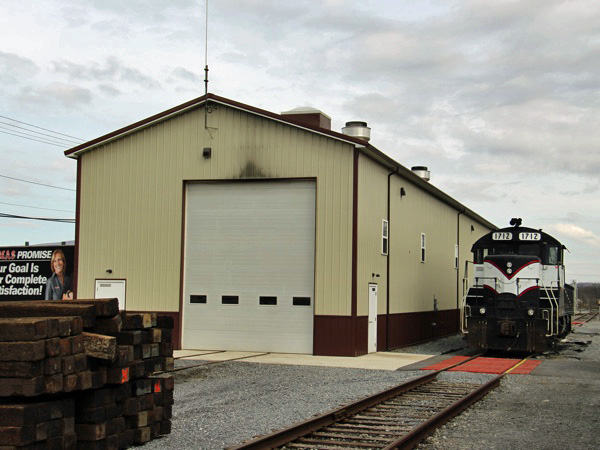 Duncansville, Pa / Mar 2016 / RWH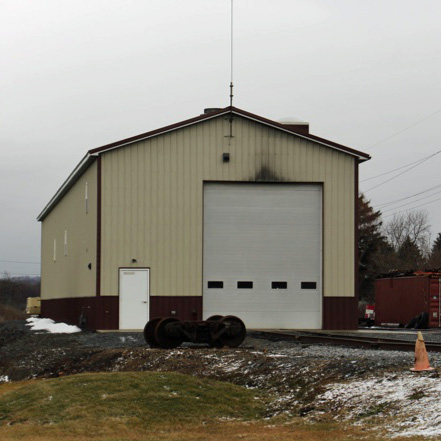 Feb 2016 / RWH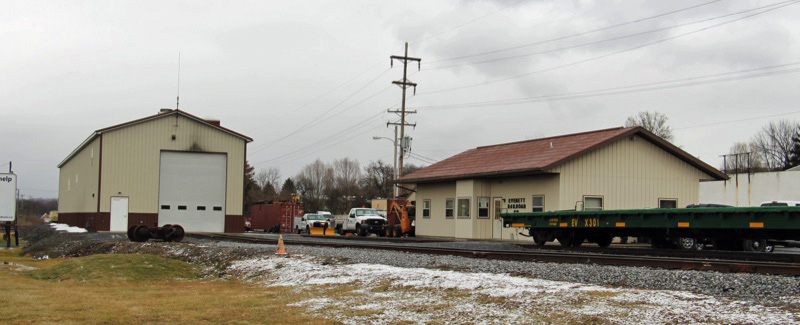 Duncansville, Pa / Feb 2016 / RWH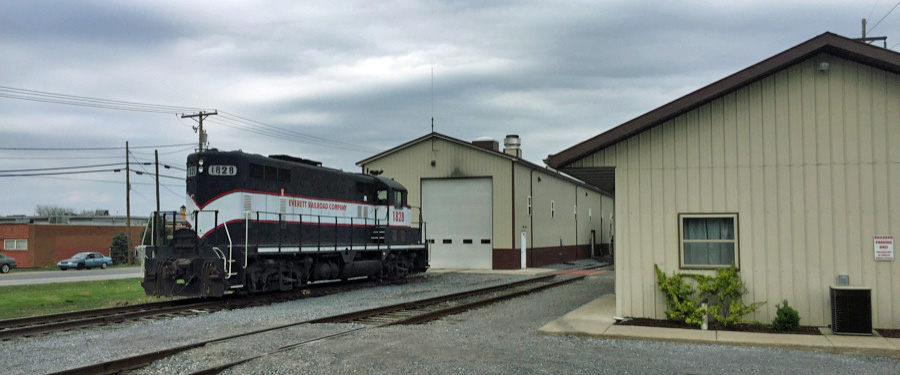 Duncansville, Pa / Apr 2016 / RWH

Duncansville, Pa / Apr 2016 / RWH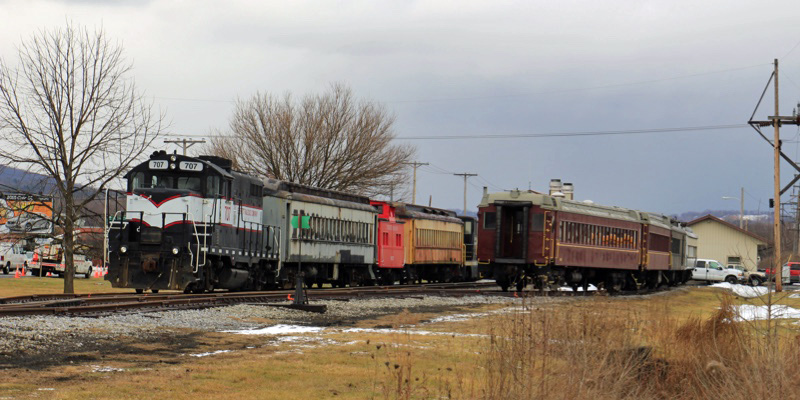 Duncansville, Pa / Feb 2016 / RWH
Lagniappe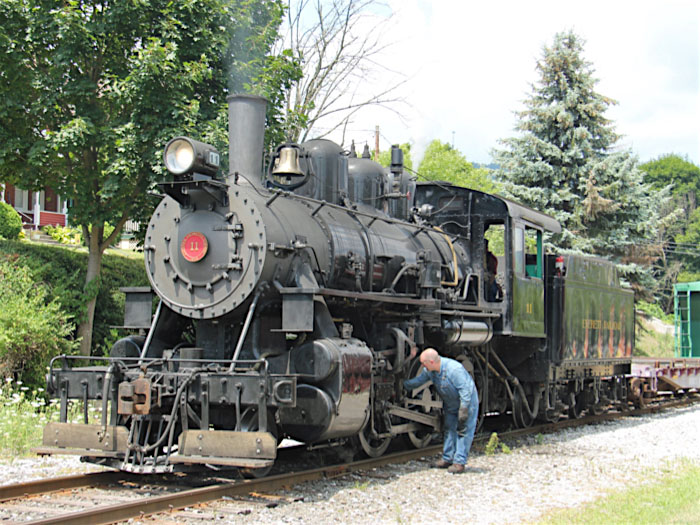 Roaring Spring, Pa / Aug 2016 / RWH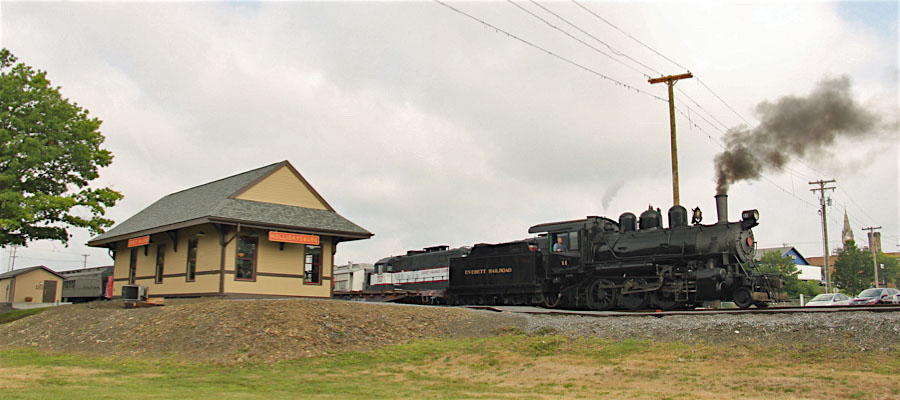 Holidaysburg, Pa / Aug 2016 / RWH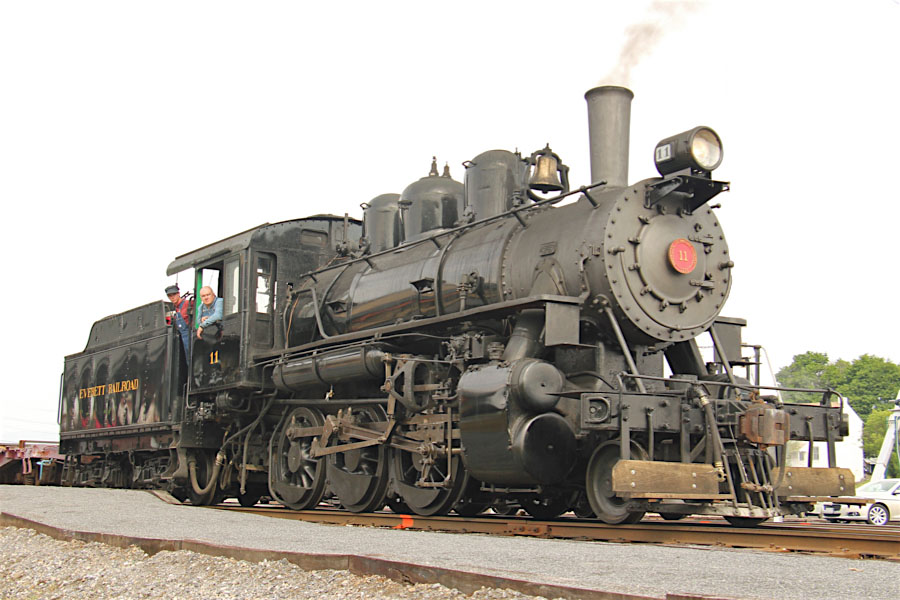 Holidaysburg, Pa / Aug 2016 / RWH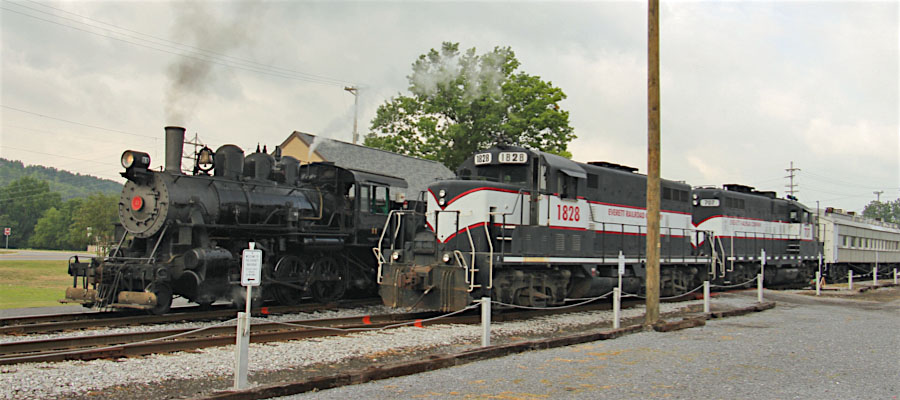 Holidaysburg, Pa / Aug 2016 / RWH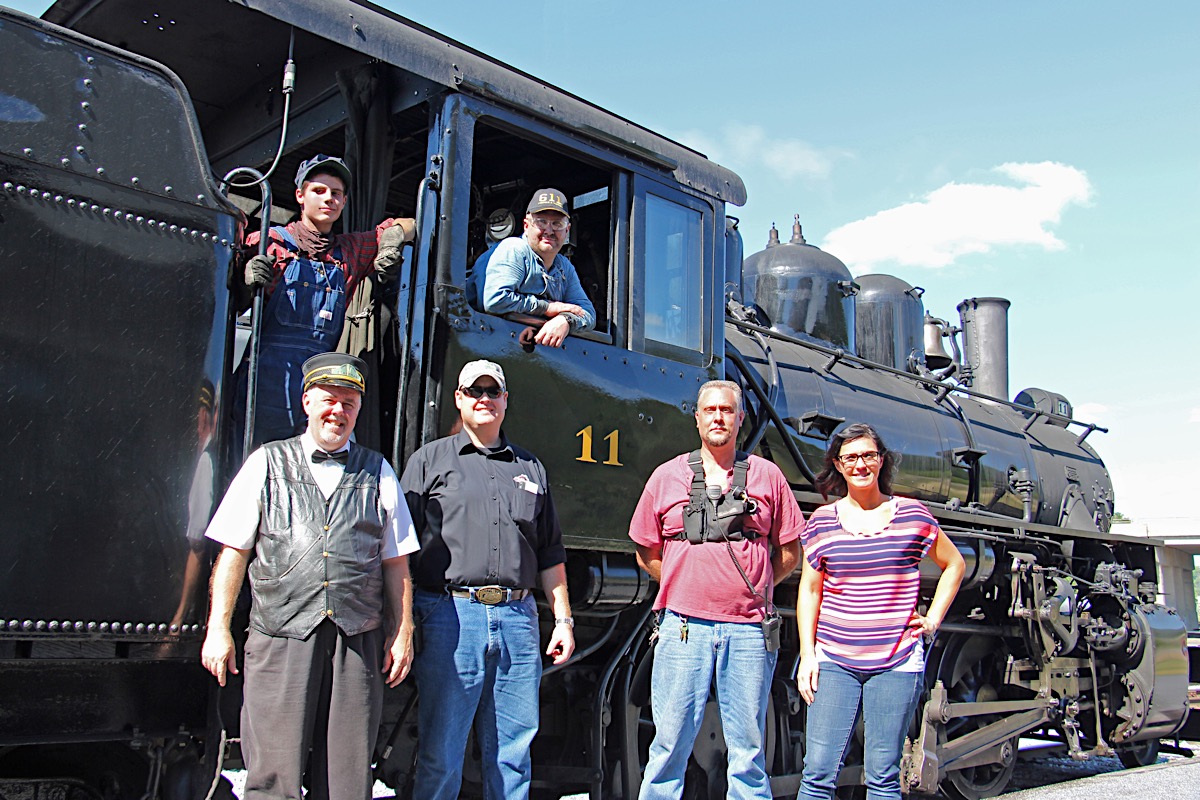 Holidaysburg, Pa / Aug 2016 / RWH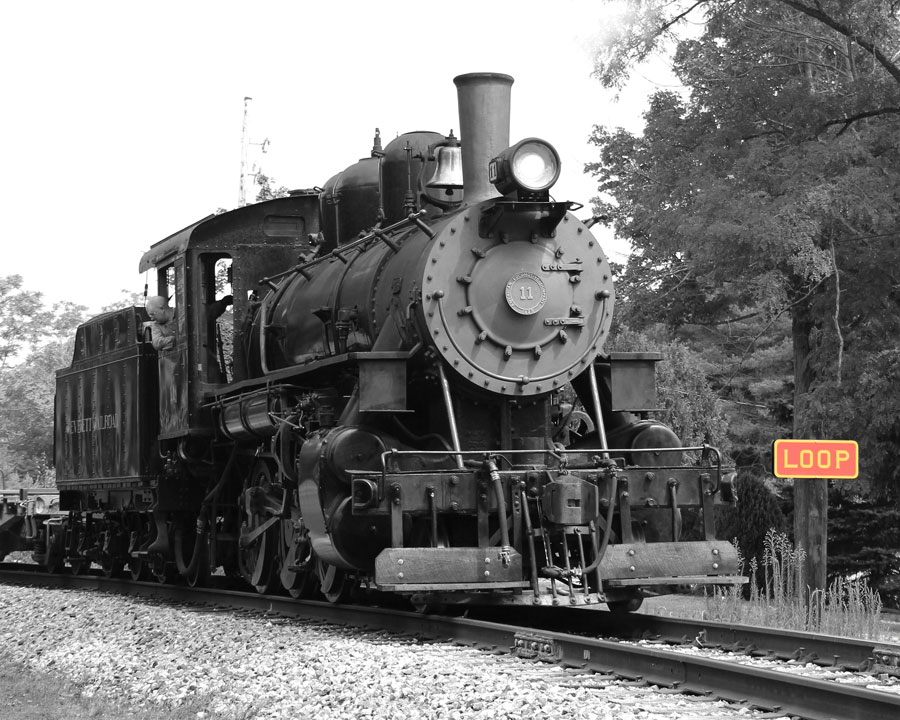 Holidaysburg, Pa / Aug 2016 / RWH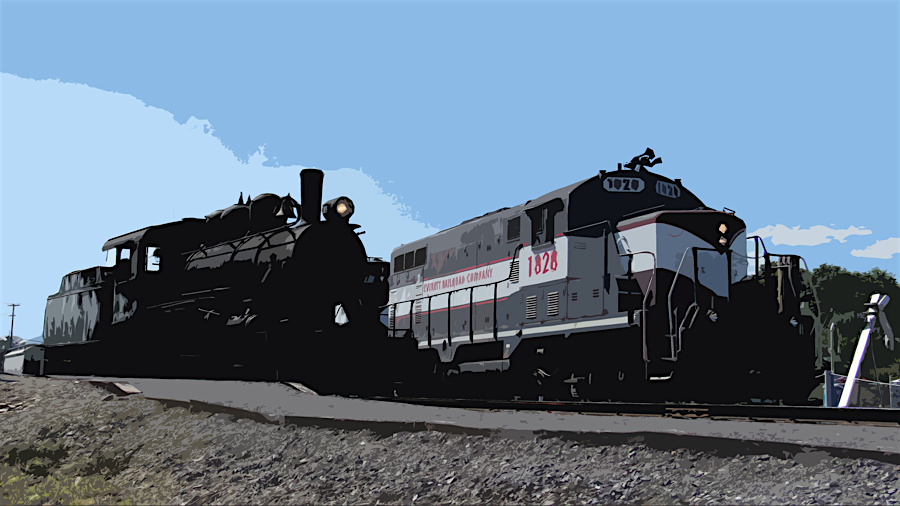 Holidaysburg, Pa / Aug 2016 / RWH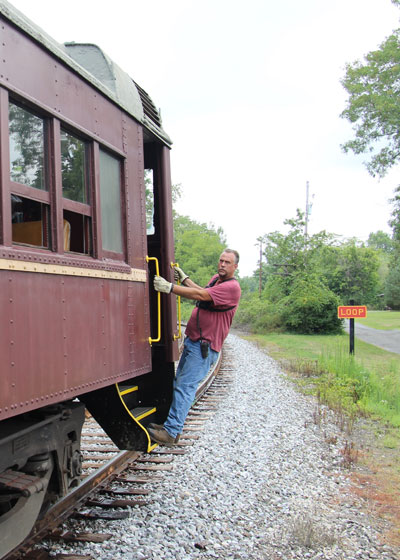 Holidaysburg, Pa / Aug 2016 / RWH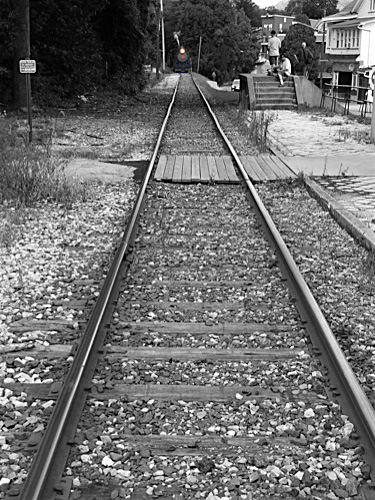 Roaring Spring, Pa / Aug 2016 / RWH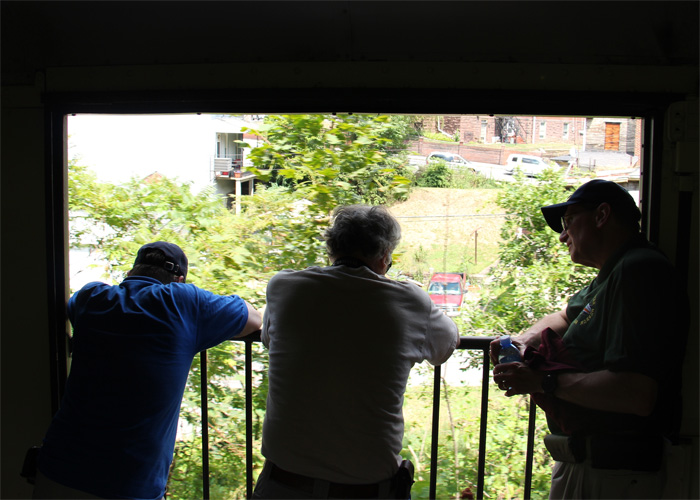 Roaring Spring, Pa / Aug 2016 / RWH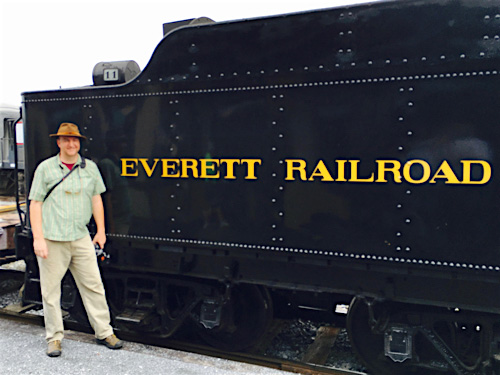 Holidaysburg, Pa / Aug 2016 / RWH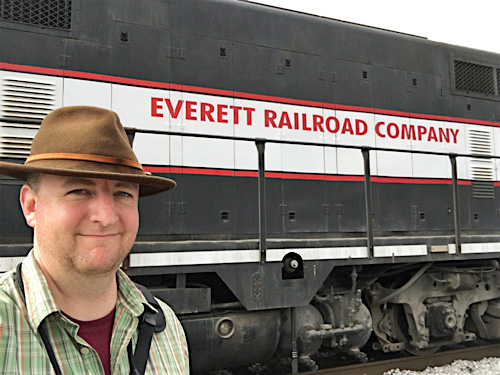 Holidaysburg, Pa / Aug 2016 / RWH