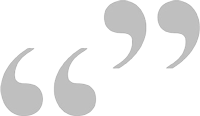 I can't describe a roster shot better than [this]: "The main idea is to portray the locomotive in a very realistic and straightforward manner; a builder's pose, if you will. Leave your artistic ambitions at home when you go to shoot rosters; there isn't any room for interpretation here."
Think of the roster shot as a boring school picture. All the details of the object or person are there, but in an unimaginative setting. Just as there is a place in the family album for a school picture, there is a place for roster photos. They create a visual history of a locomotive or railroad. We never know when a railway company will be merged with another or bought out by a competitor, creating a "fallen flag" — North American-based railroader and railfan terminology referring to a railroad company no longer in existence due to bankruptcy or merger.
There is a whole sub-genre of train photography dedicated to nothing but roster images. "Just as some people like to collect coins or stamps, some people endeavor to collect and catalog images of trains," said railroad photographer A.J. Smith. "For example, one person might aspire to collect at least one roster shot of every locomotive in the BNSF fleet, from both the left and right sides ... or every former Western Pacific passenger car ... the specifics are limitless."