New Orleans Sewerage & Water Board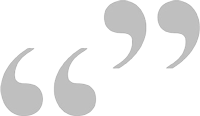 Today, New Orleans is provided with water, drainage and sewerage facilities 24 hours a day, 365 days a year, where and when they are needed. The Louisiana Engineering Society, in honor of it's 75th anniversary in 1973, selected the water, drainage, and sewerage systems of New Orleans as among the ten most outstanding engineering achievements in the state. This is a great honor accorded to both our community and the Sewerage and Water Board. By 1893, it became apparent to city leaders that accommodation of area growth would depend on their ability to keep New Orleans drained, dry, adequately supplied with water for drinking and fire protection, and provided with a sanitary sewerage system. Planning for the three systems -- water, sewerage, and drainage -- began that year.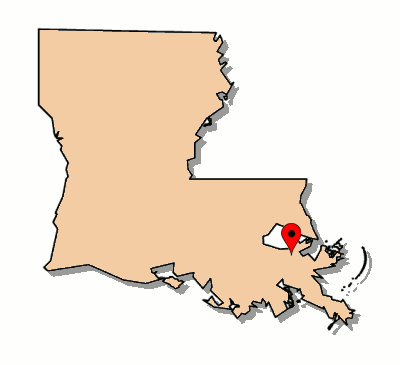 The New Orleans Sewerage and Water Board was authorized by the Louisiana Legislature in 1899 to furnish, construct, operate, and maintain a water treatment and distribution system and a sanitary sewerage system for New Orleans. It continues in that role today.
Separate from the city's famous streetcar system, the Sewerage & Water Board operated a short freight line using trolley locomotives. It was a single track line along Eagle Street from the New Orleans Public Belt Railroad along the river levee to the S&WB water purification plant on South Claiborne Ave. Diesel locomotives took over the short line in 1959.
| | |
| --- | --- |
| | With one exception, from our collection, images on this page were gathered from around the web |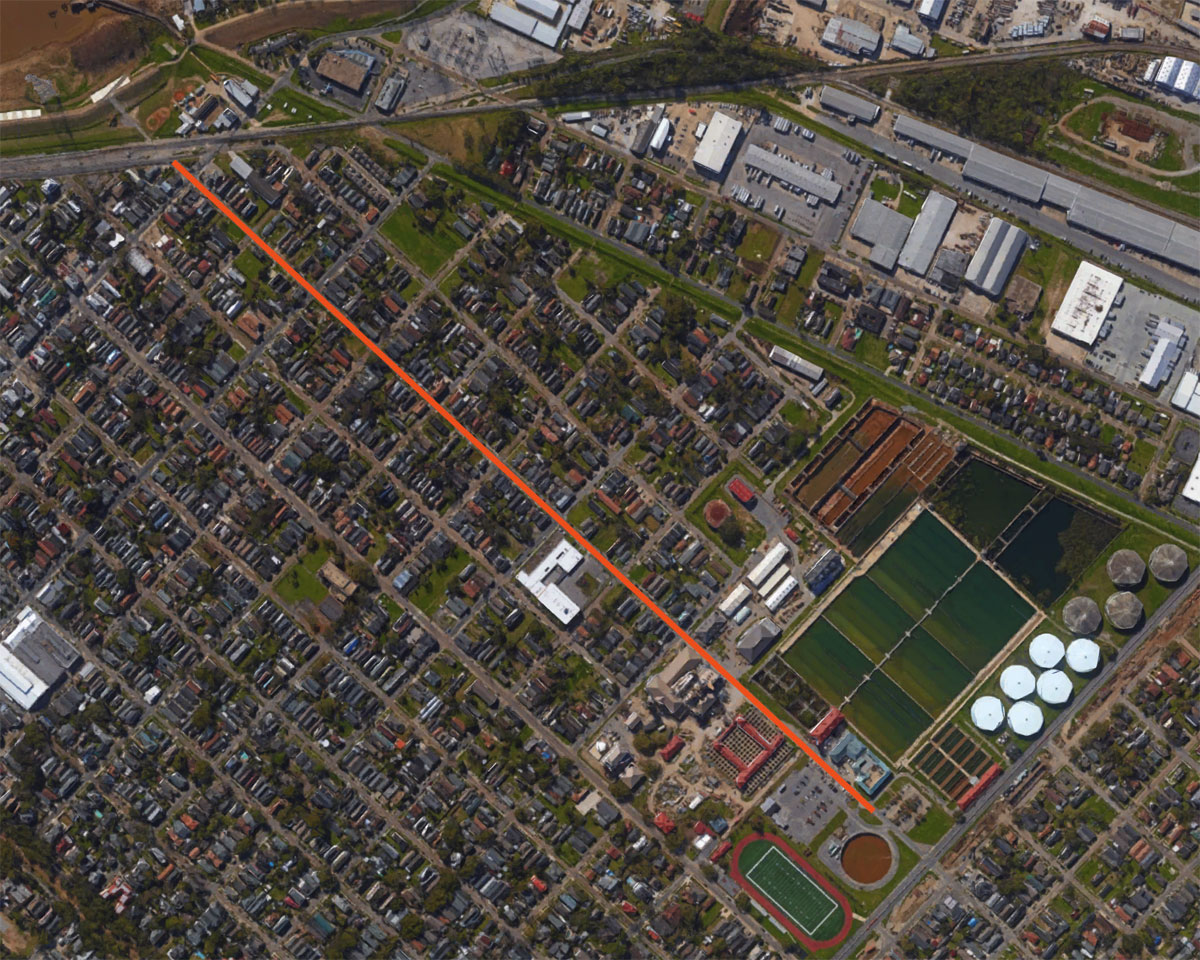 NOSWB Eagle Street line from plant to NOPB railroad / Google Maps
| | |
| --- | --- |
| Click to see the Sewerage & Water Board facility plotted on a Google Maps page | |
Motive Power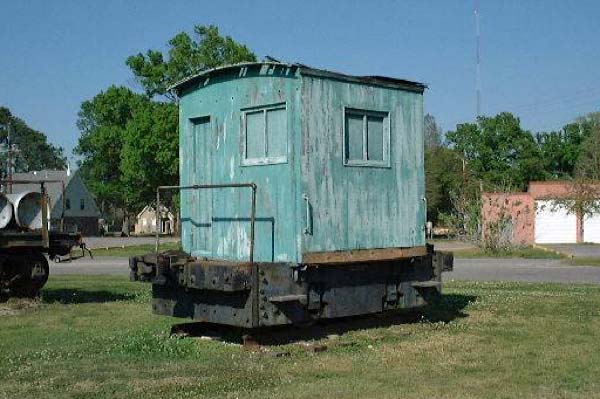 Gretna, La / 2008 / web


New Orleans Sewerage & Water Board #50
builder:

Baldwin-Westinghouse
type:

Boxcab electric shunter
built:

1907, Baldwin #31285
notes:
wooden cabin on cast frame, 500 volts
blt for Sewerage & Water Board
retired from service, 1959
displayed in Mel Ott Park, Gretna
Gretna, La / 2008 / web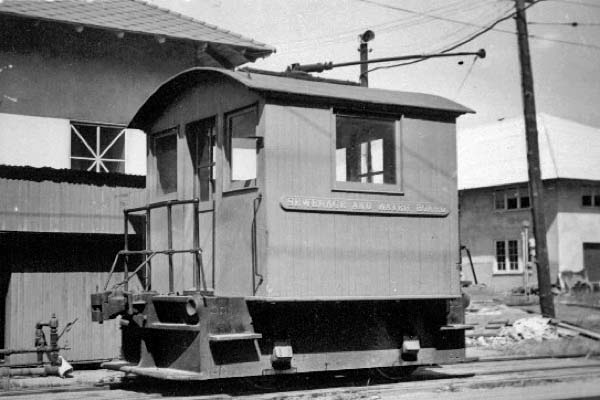 New Orleans, La / 1950s / collection


New Orleans Sewerage & Water Board #65
builder:

General Electric
type:

Boxcab electric shunter
built:

1910, GE #1985
notes:
wooden cabin on cast frame, 500 volts
Gulfport & Mississippi Coast Traction
to New Orleans Sewerage & Water Board
retired from service, 1959
disposition unknown
New Orleans, La / Jul 1950 / Mike Walsdorf collection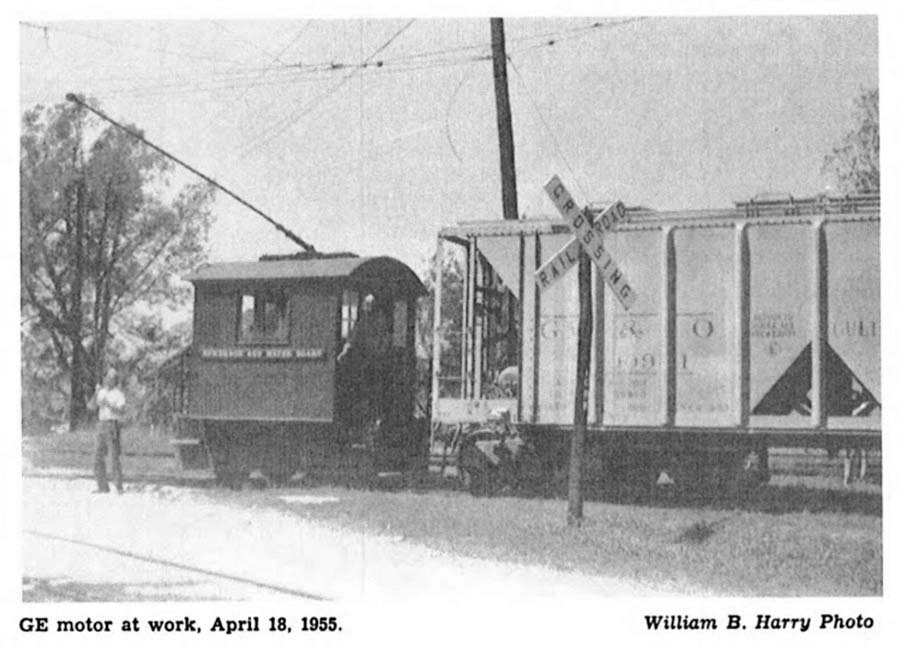 New Orleans, La / Apr 1955 / from Louis C. Hennick book
Links / Sources
This page was updated on 2017-08-04