New responsive screen layout coming soon!
Larry's Truck and Electric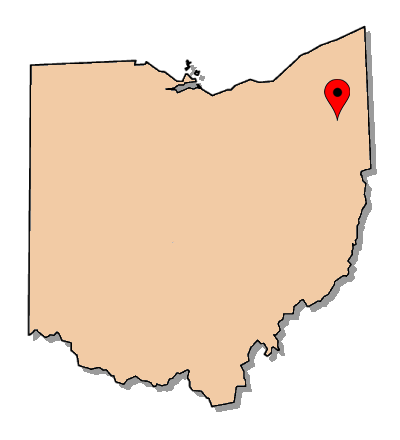 Located in McDonald, Ohio, northwest of Youngstown, Larry's Truck and Electric (LTEX Rail) is a scrapper, rebuilder, leaser, and reseller of a wide variety of second-hand locomotives, mostly first- and second-generation road and yard switchers. The facility also provides sales and repair of major locomotive parts, including prime movers and traction motors. The LTEX facility receives and ships via the adjacent CSX mainline through Youngstown, Ohio.
Lease Power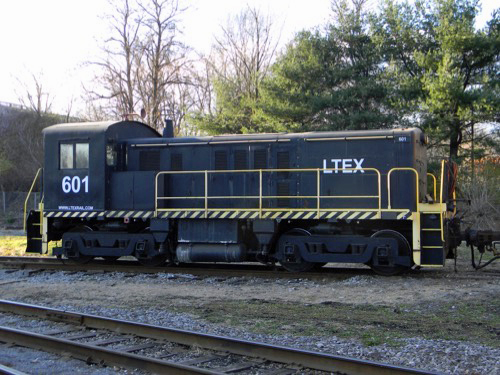 New Castle, Pa / Nov 2012 / RWH
Larry's Truck and Electric #601
builder:

Baldwin

model:

RS4TC

type:

B-B light switcher

built:

________

series:

74 produced 1953-55

engine:

Cummins 550 hp

notes:

___________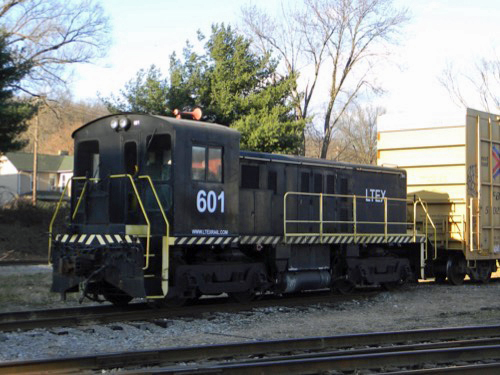 New Castle, Pa / Nov 2012 / RWH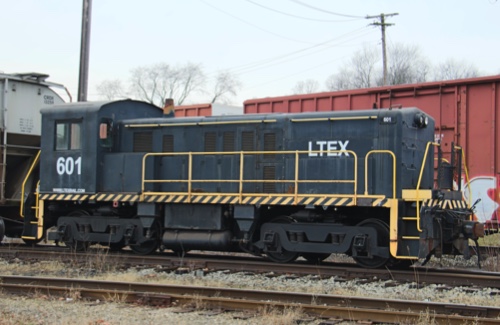 New Castle, Pa / Jan 2016 / RWH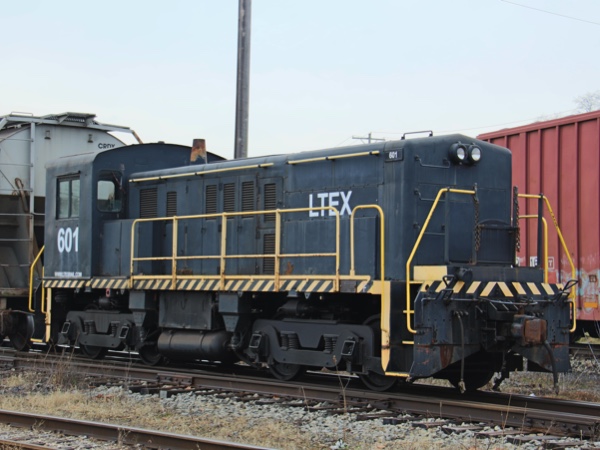 New Castle, Pa / Jan 2016 / RWH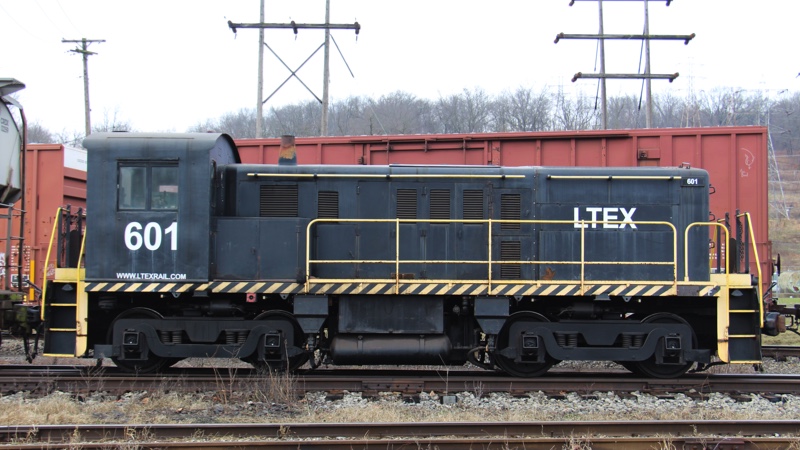 New Castle, Pa / Jan 2016 / RWH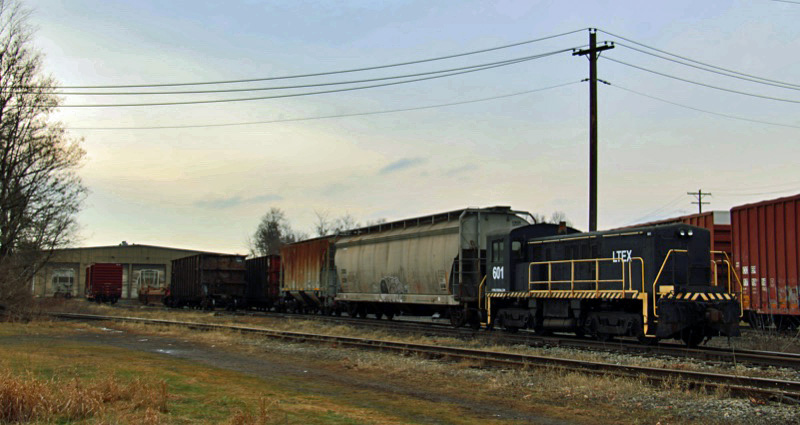 New Castle, Pa / Jan 2016 / RWH
See also the
Hill Railroad Car Company
website for more information
New Haven, Ky / Feb 2012 / RWH
Larry's Truck and Electric #4010
builder:

Whitcomb / Baldwin

model:

RS4TC

type:

B-B light switcher

built:

1954, BLW #69594

series:

74 produced 1953-55

engine:

Caterpillar D397 (12 cyl, 400hp)

notes:

blt US Army #7374
to US Air Force #4010
to Larry's Truck Electric
New Haven, Ky / Feb 2012 / RWH
New Haven, Ky / Feb 2012 / RWH
Larry's Truck and Electric #4044
builder:

Whitcomb / Baldwin

model:

RS4TC

type:

B-B light switcher

built:

1954, BLW #61287

series:

74 produced 1953-55

engine:

Caterpillar D397 (12 cyl, 400hp)

notes:

blt US Army #4044
to US Air Force #4044
to Larry's Truck Electric
New Haven, Ky / Feb 2012 / RWH
New Haven, Ky / Feb 2012 / RWH
See also our
Kentucky Railway Museum
collection
Aug 2013 / Boston Mill Station, Oh / RWH
Larry's Truck and Electric #1420
builder:

Electro Motive Division

model:

GP15-1

type:

B-B light road switcher

built:

circa 2000

series:

310 produced 1976-82

engine:

EMD 645E (12 cyls, 1500 hp)

notes:

ex Norfolk Southern
leased to Cuyahoga Valley Scenic Rwy
Aug 2013 / Boston Mill Station, Oh / RWH
Aug 2013 / Rockside Station, Oh / RWH
Aug 2013 / Rockside Station, Oh / RWH
Boston Mill Station, Oh / Aug 2013 / RWH
See also our
Cuyahoga Valley Scenic Railway
collection
Dead Line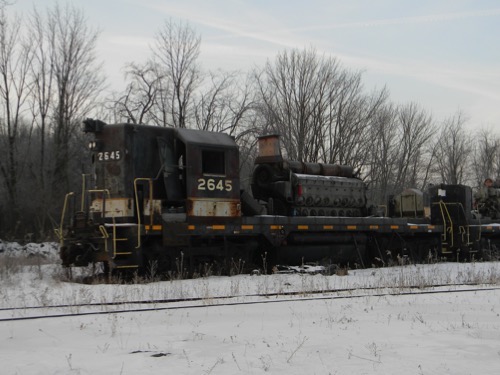 EMD GP35 / McDonald, Oh / Dec 2010 / RWH
Location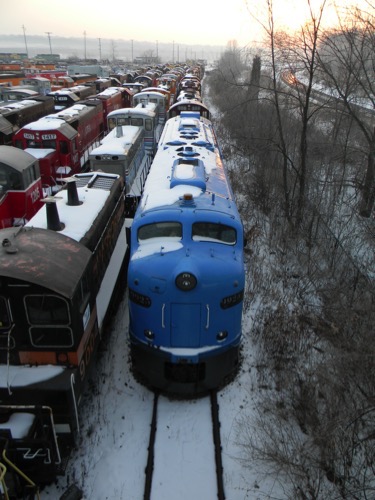 McDonald, Oh / Dec 2010 / RWH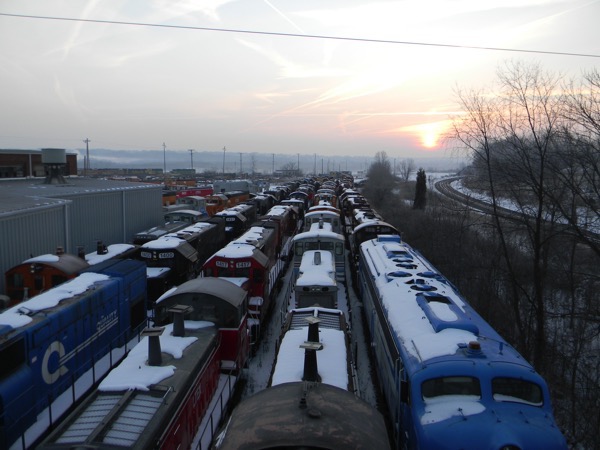 McDonald, Oh / Dec 2010 / RWH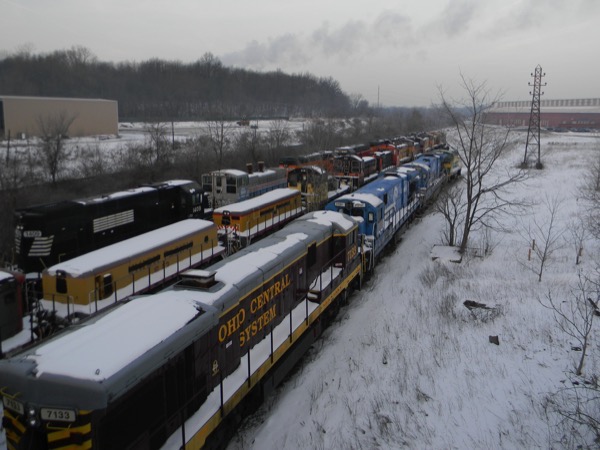 McDonald, Oh / Dec 2010 / RWH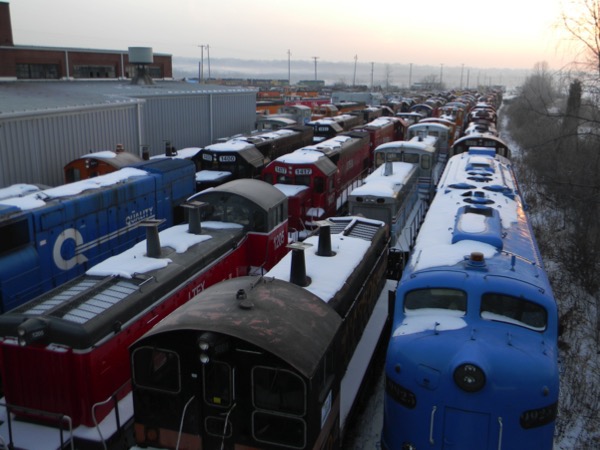 McDonald, Oh / Dec 2010 / RWH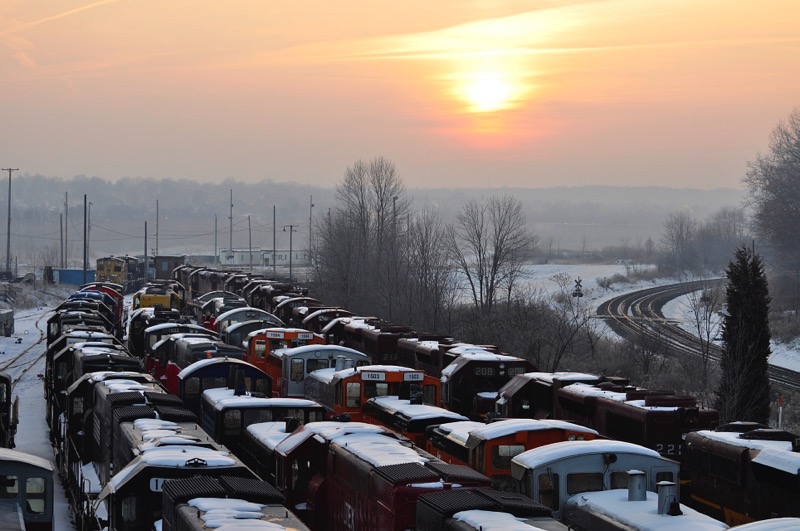 McDonald, Oh / Dec 2010 / Jonathan Clark
Links / Sources
This page was updated on 2016-04-24