Jackson Gravel Company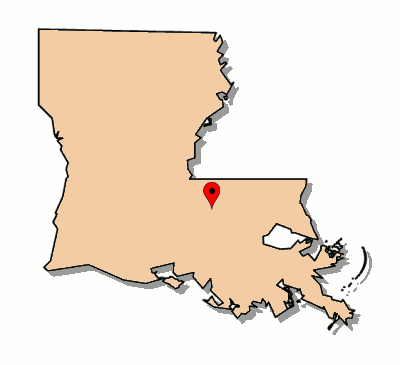 The Jackson Gravel Company was a small gravel pit operation and industrial branch line north of Baton Rouge, La. The operation interchanged with the Illinios Central Railroad and utilized a small, Brookville 2-axle shunter.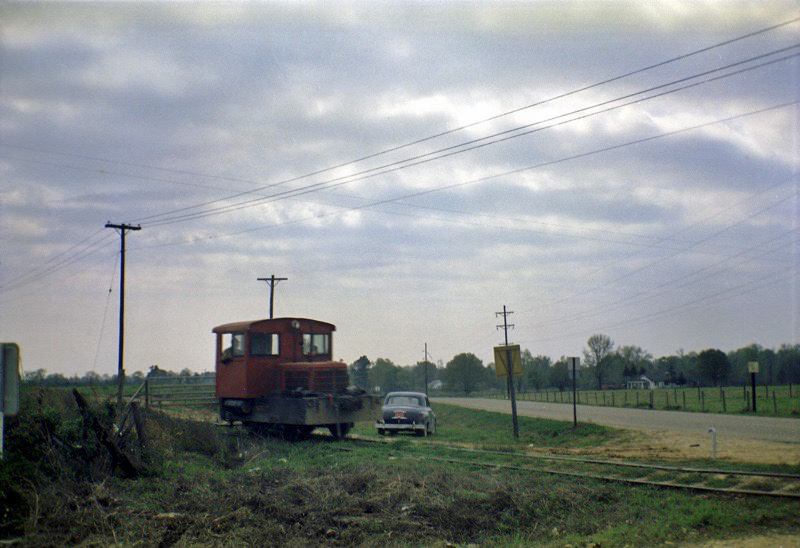 Jackson, La / Mar 1958 / JCH

Of the now countless images I have scanned from my father's negative and print collection, this one might just be my favorite. Taken in 1958, it comes early in his railfan photography career. Whereas the bulk of his photography in the late 1950s was in black and white 120 format (square), this is a great example of early tryouts with color postcard negatives. But mostly, I just love the shot: the textured sky, the green weedy grass, a country road, a sunken pokey right-of-way, and a two-man crew hustling their tiny machine back from the mainline connection. Dad says he saw them coming down the line, stopped his car, and got out to take a photo. When the crew saw him, they slowed down to a stop. "What's the name of this railroad?" dad asked. The engineer had to stop and think about it. "I guess it's the Jackson Gravel Company?" If any photo in the collection captures an era of American railroading gone by, surely this is it.
And yes ... that is my father's car in the background.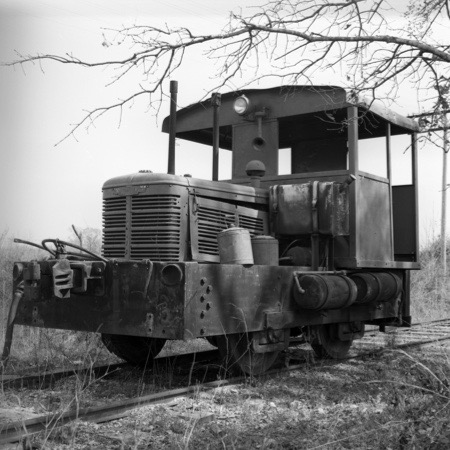 McManus, La / Mar 1962 / Wilbur Golson


Jackson Gravel Company
builder:

Brookville Locomotive Company
model:

BMD
type:

2 axle A-A industrial shunter
built:

_________
engine:

International gasoline
notes:
note air brakes and air horn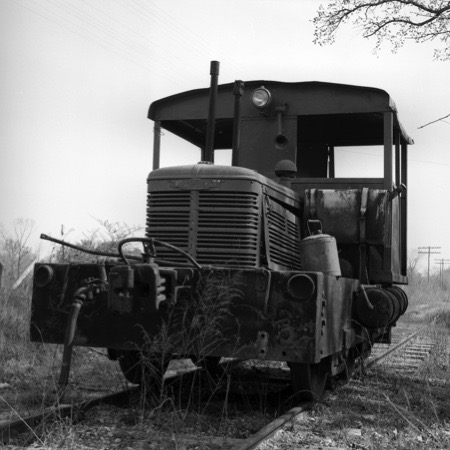 McManus, La / Mar 1962 / Wilbur Golson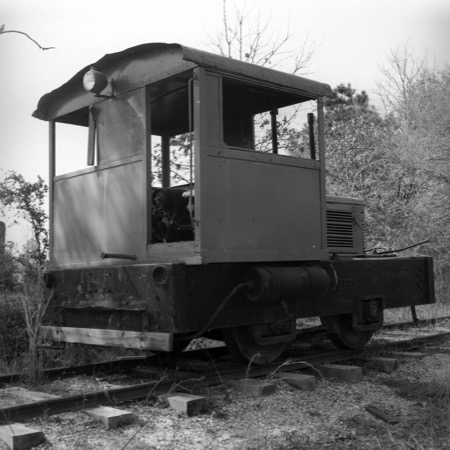 McManus, La / Mar 1962 / Wilbur Golson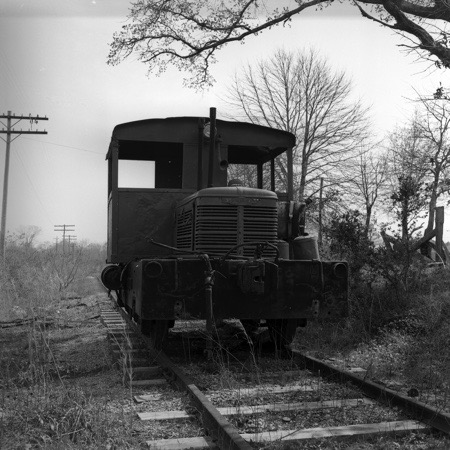 McManus, La / Mar 1962 / Wilbur Golson
| | |
| --- | --- |
| HawkinsRails thanks Louis Saillard for use of these Wilbur Golson negatives | |
Links / Sources
This page was updated on 2016-04-24