New responsive screen layout coming soon!

Franklin Industrial Minerals
Franklin owns and operates eight mineral mining and processing locations across the southeastern and southwestern U.S. supplying hundreds of quality products to thousands of customers in more than 20 major industrial and agricultural markets. Principally known as a major producer of chemical grade high-purity limestone, other minerals produced at one or more locations include alumina trihydrate and crushed stone. Franklin products are readily available in bulk, semi-bulk and bagged quantities, and are sold through both direct sales and an extensive worldwide distributor network.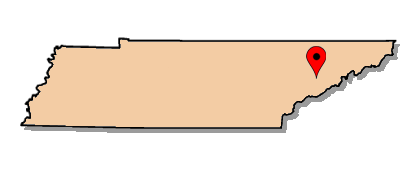 Franklin Industrial Minerals operates about 16 miles of the old Tennessee Central Railroad from Rockwood, Tennessee, west to the company's quarry and processing plant at Crab Orchard. In 2001, Norfolk Southern proposed abandoning the line, given that the middle portion west of Crab Orchard had already been pulled from service. Franklin Minerals bought the line in order to preserve rail service to the plant which produces limestone and calcium carbonate products. The line is private carrier, using FMIX reporting marks and making use of several ex Southern Railway General Electric haulers.
Motive Power
Crab Orchard, Tn / 2003 / JCH
Franklin Industrial Minerals #3138
builder:

General Electric

model:

B23-7

type:

B-B road switcher

built:

Sep 1978, GE #42132

series:

412 produced 1977-84

engine:

GE FDL-12 (12 cyl, 2250 hp)

notes:

blt Seaboard Coast Line #5149
later Seaboard System, then CSX #3138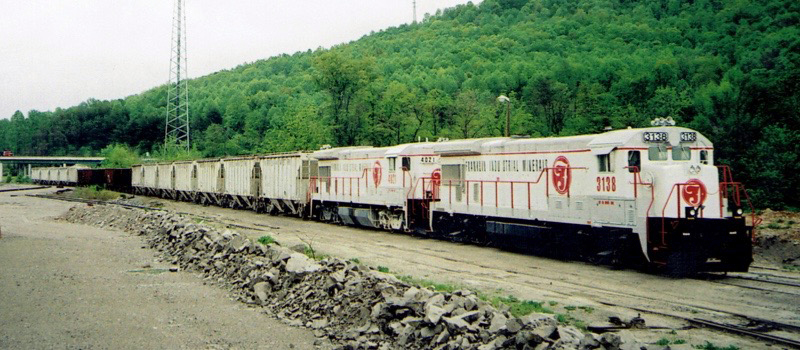 Crab Orchard, Tn / 2003 / JCH
Crab Orchard, Tn / 2003 / JCH
Franklin Industrial Minerals #4021
builder:

General Electric

model:

B23-7

type:

B-B road switcher

built:

Apr 1981, GE #43379

series:

412 produced 1977-84

engine:

GE FDL-12 (12 cyl, 2250 hp)

notes:

blt Southern #4021, later NS #4021

Crab Orchard, Tn / 2003 / JCH
Franklin Industrial Minerals #4023
builder:

General Electric

model:

B23-7

type:

B-B road switcher

built:

Apr 1981, GE #43381

series:

412 produced 1977-84

engine:

GE FDL-12 (12 cyl, 2250 hp)

notes:

blt Southern #4023, later NS #4023
in same GE order #351-38643 as #4021
Lagniappe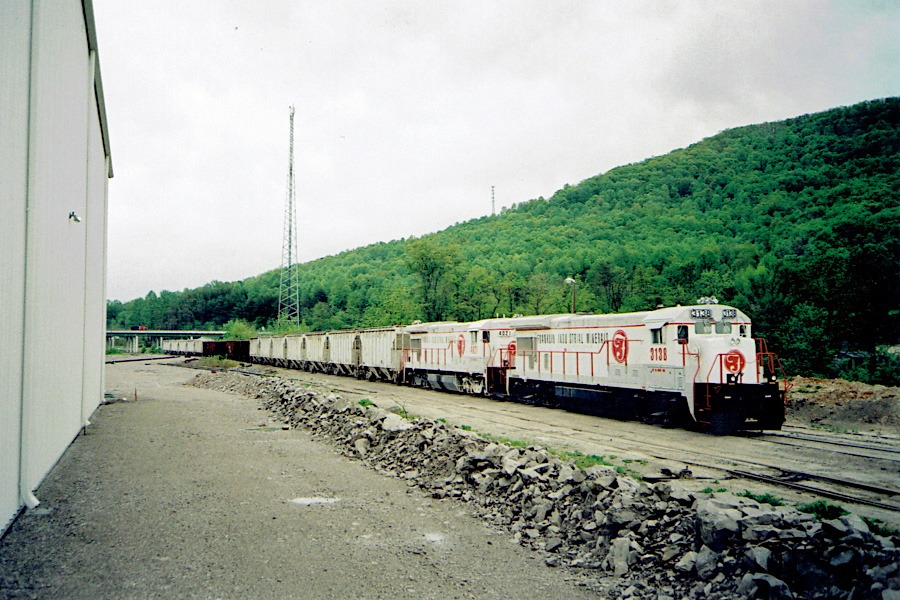 Crab Orchard, Tn / 2003 / JCH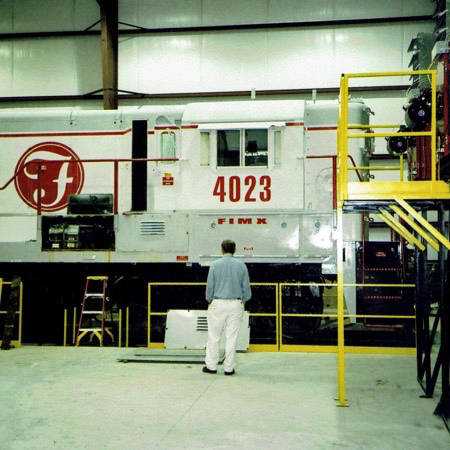 Crab Orchard, Tn / 2003 / JCH
Links / Sources
This page was updated on 2015-11-25